In-app events land on the iOS App Store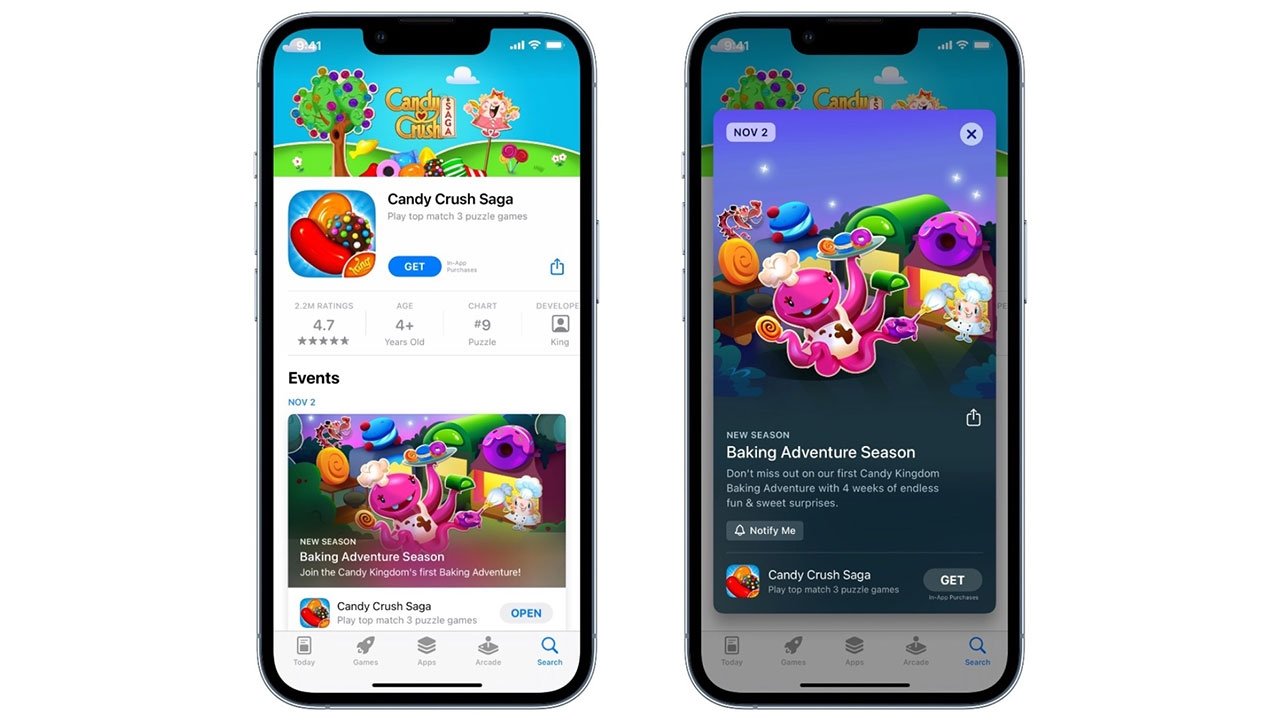 Apple on Wednesday launched in-app events, a new App Store feature that allows developers to create and promote special events like game tournaments, live sports, movie premieres and more.
The first batch of in-app events are now live on the App Store, with Apple touting the new feature in a Today feed post and email correspondence to customers.
New cards that appear in the iOS 15 and iPadOS 15 App Store advertise in-app events, allowing users to navigate directly to ongoing events if the host app is installed. Alternatively, an option to download a supporting app is provided through the card interface. Users can also set calendar reminders to participate in future events via an embedded alarm button.
Beyond the App Store cards, details about current and future in-app specials are displayed in a new section on App Store product pages.
Apple is already curating events across the App Store, posting new and noteworthy happenings on the Today, Games and Apps tabs. The company's first picks revolve around Halloween and include Call of Duty: Mobile's zombie-spawning Undead Siege survival mode, limited-edition Pokemon Go characters and a PUBG Mobile event featuring monsters and the popular "Infection" game mode. All events are happening now.
Looking ahead, Apple highlights upcoming events in Clash Royale, Genshin Impact and Rise of Kingdoms. Movie and television premiere events are expected to debut in the coming weeks on Disney+, Hulu, Paramount+, HBO Max and ESPN.
Unveiled at WWDC 2021, in-app events are new to iOS 15 and provide developers a means to attract new customers or keep existing users interested in their content. Apple announced an official launch date last week.