Apple debuts new Open Source website, will release projects on GitHub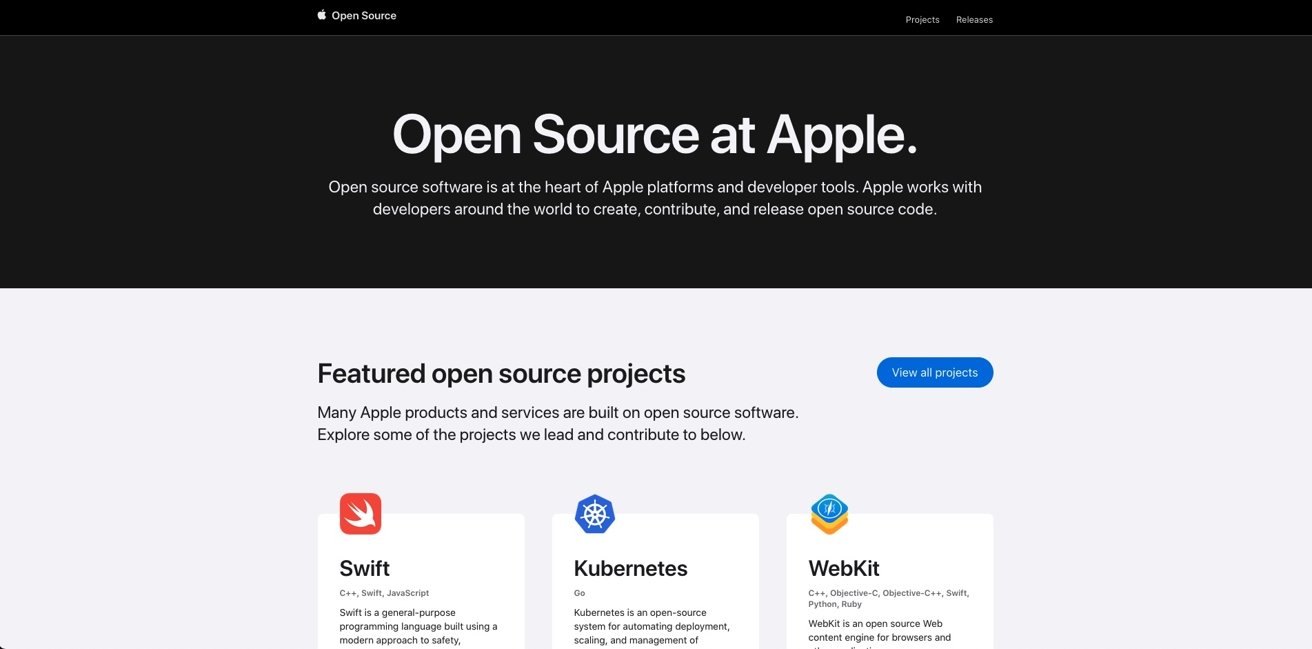 Apple has launched a new website focused on its open-source projects and collaborations — including Swift and WebKit — and says it plans to release its projects on GitHub.
The new Open Source at Apple website features two main elements: a section for featured open source projects, and a separate section for open source releases.
Featured Projects details some of the open source projects that Apple leads. Additionally, it also features open source projects led by third-party organizations but contributed to by Apple engineers.
The Releases section will see Apple publishing the code used in various macOS, iOS, and Developer tools. Apple says, alongside the updated website, it will begin making its open source projects available as git repositories on Github.
Apple says it has a long history of participating and working with open source communities, as well as using open source projects. The company says that open source is "at the heart of Apple platforms and developer tools."