Apple Self Service Repair preps underway with iPhone service history in iOS 15.2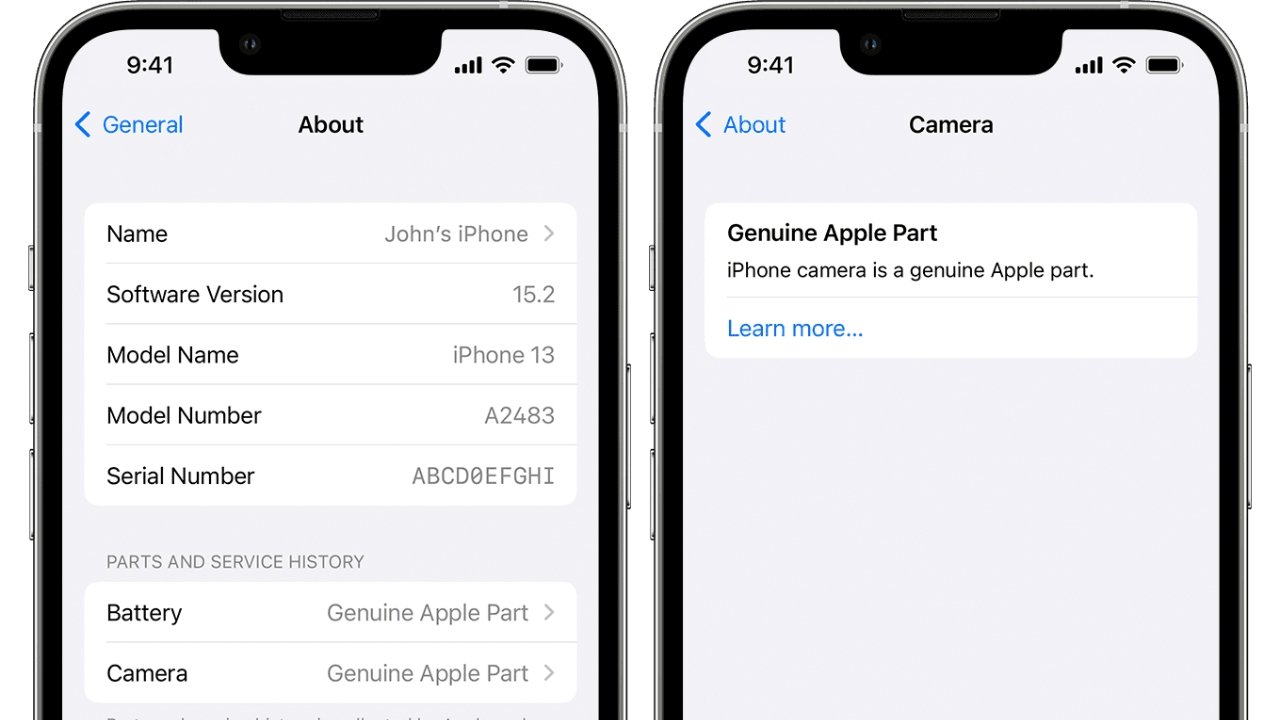 Apple has launched a new iPhone parts and service history record in the latest iOS 15 update, which seems intended to address accountability and resale concerns over its coming Self Service Repair program.
Now the new iOS 15.2 has added details that will address one of these issues. It will now no longer be possible for a non-Apple repair shop to use non-Apple parts, or at least to get away without the user knowing.
The new section is in Settings, General, About, and is called iPhone parts and service history. The details show vary depending on the model of iPhone, but for all of them there is a new section which says whether a service added a genuine Apple part - or not.
At a minimum, this section displays that detail for the battery. This is all you can find out if you are using:
iPhone XR
iPhone XS
iPhone XS Max
iPhone SE (2nd generation)
The same section shows details of any replacement battery or display, if you are using any iPhone 11 model. Then users of any iPhone 12 or iPhone 13, can see details of battery, display, and camera servicing.
"If the service was done using genuine Apple parts and tools," says Apple in a new support document, "you will see 'Genuine Apple Part' next to the part."
"If your iPhone has connected to the internet since the service was performed," it continues, "you can tap the part to see more information, including the date of the service."
There is currently no similar detail available for Macs, though the Self Service Repair program will be expanded to include those.