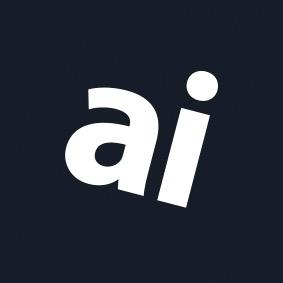 Why you can trust AppleInsider
Desklab Ultralight Portable 4K Monitor review: Bright and convenient display for Mac & iPad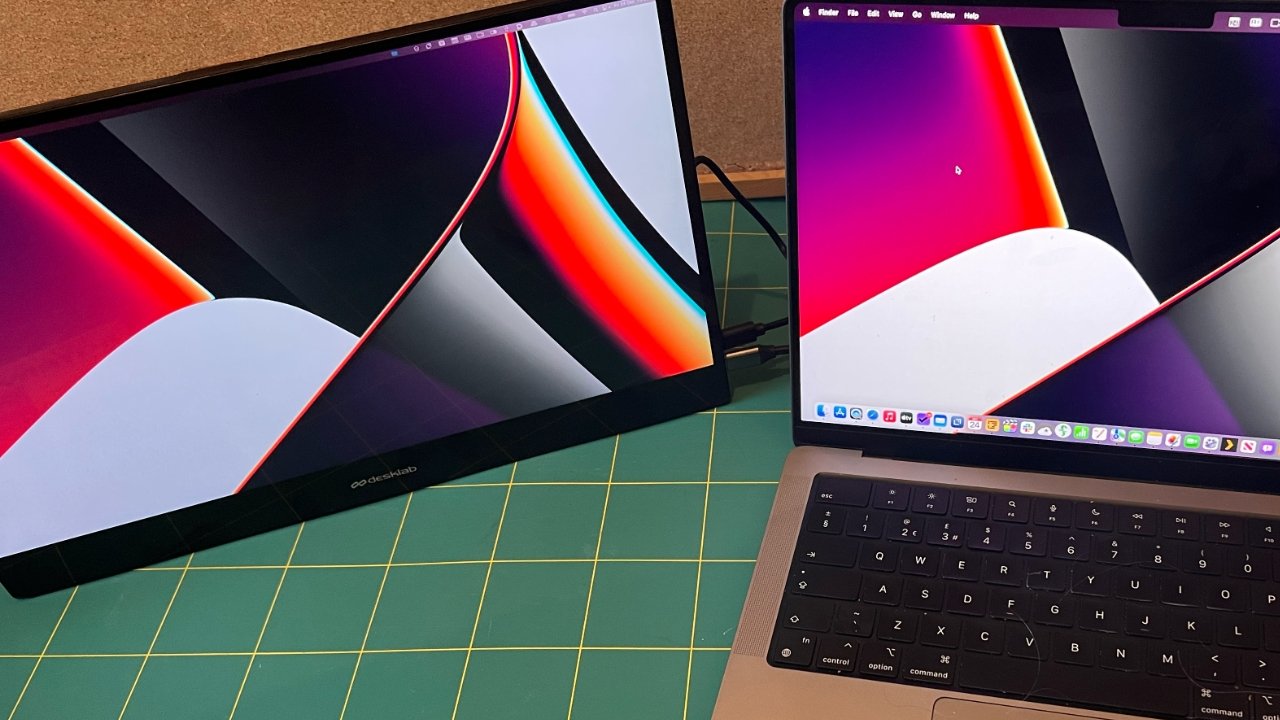 Desklab Ultralight Portable 4K monitor
4.0 / 5
---
With a newly reduced price, the Desklab Ultralight Portable 4K monitor is now a solid 15.6-inch second display for your Mac or MacBook Pro.
If the best balance between portability and screen real estate is the 14-inch MacBook Pro, still it is only 14 inches. The 16-inch MacBook Pro is better for video or visual work, but you are forever lugging around what feels like the much larger computer.
Desklab Ultralight Portable 4K Monitor aims to be the solution to this. Use your 14-inch MacBook Pro, or any Mac, and when you need more screen space, take out this Desklab second display.
Desklab Ultralight Portable 4K monitor review - specifications
It's a 15.6-inch IPS display, one which fills most of the device's 14-inches by 9-inches frame. There's about a one-inch chin at the bottom, and the device is also at its thickest at this base.
That's because on the right side, viewed from the front, the base includes two HDMI ports, two USB-C ports, and a MicroSD slot. On the left, there's a 3.5mm headphone jack.
It'd be better to have a USB-C port on either side, though. As it is, if you want the Desklab to go on the right of your MacBook Pro, you have to snake the cable around the base.
That base is 0.3-inches wide, while the majority of the display is perhaps half that. The extra width of the base is not enough to mean you can reliably stand the screen on its end.
It will stand but is easily knocked. However, it's not intended to be used by itself and instead there's an optional extra cover which also acts as a kickstand.
This one is no more obvious or easy to set up than any other, but when you get used to balancing it the way the company says, it provides a solid enough footing and shows the screen at a comfortable angle.
Desklab Ultralight Portable 4K Monitor's viewing angle is stated as 178 degrees, and in use, it is perfectly clear when angled next to a MacBook Pro. Its luminance is 400 nits, which is brighter than some others in its class, and looks good.
It weighs 1.6lbs, not including the separate cable and plug. The screen does actually power up when solely connected over USB-C to a MacBook Pro, but depending on the computer's battery level, that was sometimes only quite dim.
The screen is always bright and particularly good when the Desklab is plugged into a socket. It comes with a power cable and plug, which means this is also all you would need to use the Desklab as your sole monitor.
Desklab Ultralight Portable 4K monitor - operation and use
The monitor is sold for both PCs and Macs, and there is a difference. For PCs, this is a touchscreen monitor, and that feature is just not available on the Mac.
Otherwise, though, it functions just as well, and just as quickly, as if it were part of your Mac. Apple's Display preferences let you set it up to be on either side of the Mac, and dragging documents or windows across to it has no appreciable delay.
It would be good if the base were thick enough that you didn't need the kickstand, but a main selling point of the screen is that its light. So it is a second screen you have to carry around, but it weighs less than an iPad.
Given that it's brighter than others AppleInsider has tested, and it's 4K, this display's real competition is the iPad.
Desklab Ultralight Portable 4K monitor - Comparing to an iPad
Overall, the iPad or iPad Pro is the better buy for extra screen real estate on a MacBook Pro. It's a full computer that you can use independently, for one thing.
Then there's Apple's Sidecar feature, which already makes it simple to use an iPad as a second screen. At some point, Apple's Universal Control is going to be released, and then adding a second screen iPad will be even easier.
It's also true that any iPad - even the 12.9-inch iPad Pro - is lighter than the Desklab. That's very close with the 12.9-inch iPad Pro, which weighs 1.5lbs to the Desklab's 1.6, but the iPad 9th generation is 1.09lbs, and the iPad Air 4 is 1.01lbs.
However, one reason for this is that every iPad, including the 12.9-inch iPad Pro, has a smaller screen than the Desklab.
If you've been hesitating over the difference between a 14-inch MacBook Pro and a 16-inch one, you know how big a difference 2 inches makes. And at 15.6-inches, the Desklab is 2.7 inches larger than the largest iPad Pro.
Should you buy the Desklab Ultralight Portable 4K monitor
The Desklab Ultralight Portable 4K Monitor will always be more beneficial for a PC user because of the added touchscreen functionality, but otherwise, it comes down to price.
Originally, the monitor retailed at $700, and at that price, an iPad beats it on any cost/feature comparison. However, it's now retailing for at most $399, at times coming in under $300. The kickstand is a further $50, though.
When the price is this close — an iPad costs from $329 — then the Desklab's much larger screen becomes very appealing. That's particularly so because of its 400 nits of brightness.
There are many portable displays of this size - some with touchscreens - but either they tend to be significantly dimmer or much more expensive.
There is the UPerfect True 4K Monitor which matches the size and brightness, plus includes a built-in stand. That's currently $370 on Amazon, so depending on deals, it's around the same as the Desklab.
Desklab Ultralight Portable 4K Monitor pros
Bright, compared to some inexpensive external displays
Large 15.6-inch 4K display
Light and thin
Desklab Ultralight Portable 4K Monitor cons
No touchscreen functionality on Mac
Ports are all on one side
Needs an integrated kickstand
Where to buy