Satechi announces new 165W USB-C 4-Port PD GaN Charger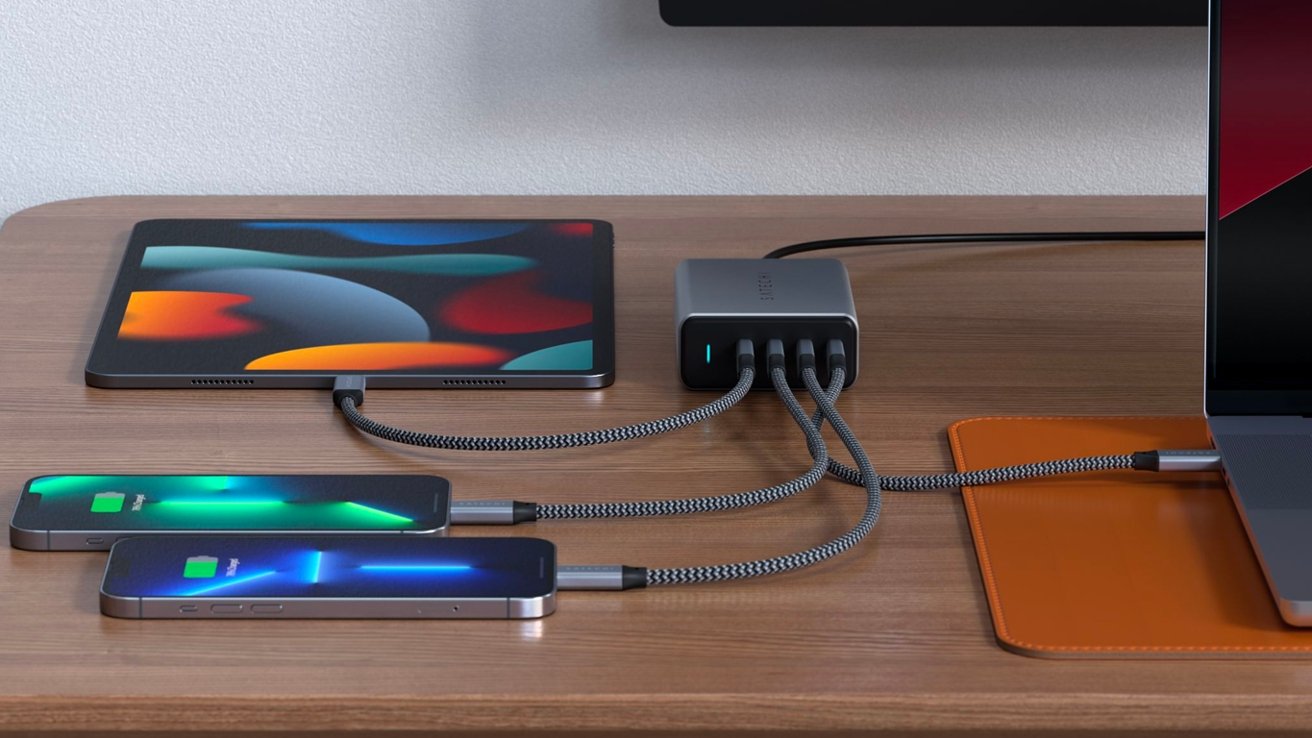 Satechi's new 165W USB-C charger can keep four of your devices fully topped up while saving desk space.
We've all been there — you've got a plethora of dying devices on your desk and a limited amount of charging cables available. Usually, this requires a bit of technology triage, requiring you to guess which device you'll need to charge first.
Satechi aims to solve that problem with its new 165W USB-C 4-Port PD GaN Charger. It features next-gen Gallium Nitride technology to provide faster charging and better power efficiency for your devices.
Charge up your new MacBook Pro, your iPad Pro, your AirPods, and your iPhone simultaneously. It automatically adjusts based on the number of ports used, resulting in 100W, 100W/60W, 60W/60W/45W, or 100W/30W/30W, 60W/45W/30W/30W splits, depending on the devices plugged in.
You won't need to worry about devices overheating, thanks to the Power Delivery standard, as well as the CE and ETL certifications.
Satechi's new 165W USB-C 4-Port PD GaN Charger is available at Satechi.net for $119.99 and is 20% off with the code CES20 until January 13.
AppleInsider will be covering the 2022 Consumer Electronics Show in person starting on January 3 through January 6 where we're expecting Wi-Fi 6e devices, HomeKit, Apple accessories, 8K monitors and more. Keep up with our coverage by downloading the AppleInsider app, and follow us on YouTube, Twitter @appleinsider and Facebook for live, late-breaking coverage. You can also check out our official Instagram account for exclusive photos throughout the event.