Apple's MacBook Air with M1 falls to $849.99 at Amazon, cheapest 2022 price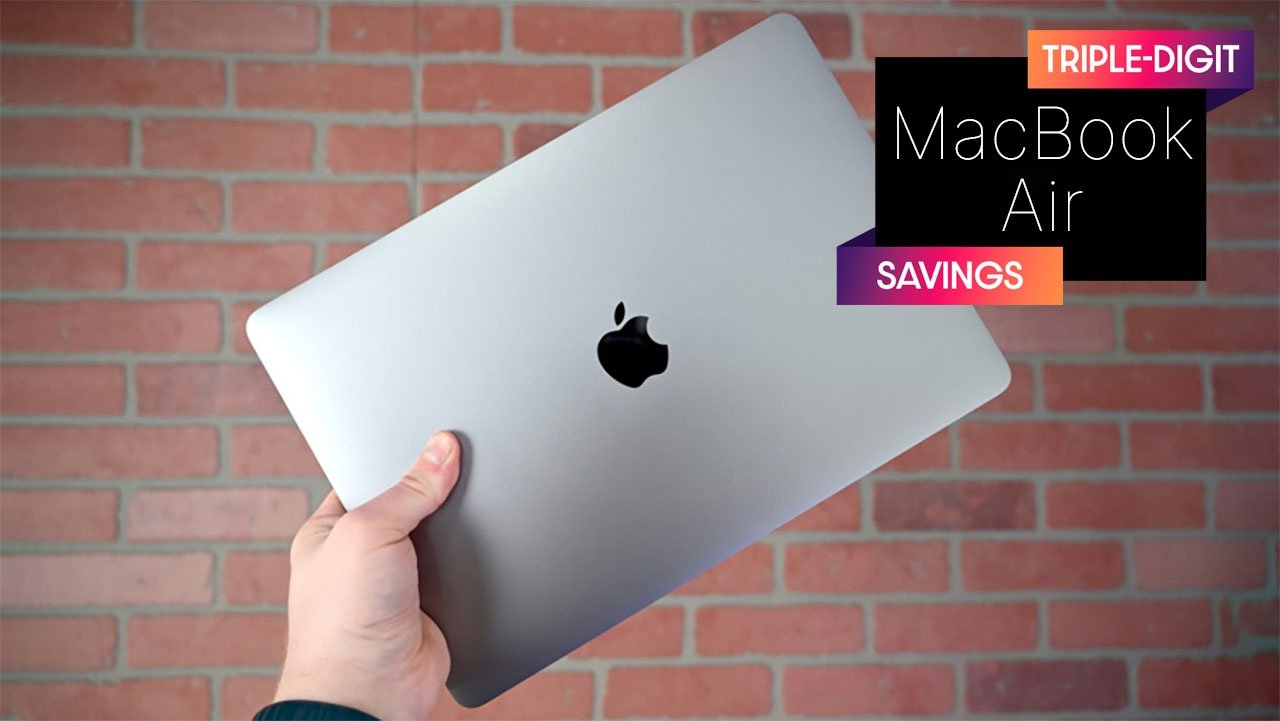 AppleInsider is supported by its audience and may earn commission as an Amazon Associate and affiliate partner on qualifying purchases. These affiliate partnerships do not influence our editorial content.
Apple's portable MacBook Air with M1 is on sale this week, with month-end deals knocking $150 off the standard model at Amazon thanks to a hidden discount.
Amazon's month-end MacBook Air sale features an instant rebate stacked with bonus savings at checkout, resulting in the standard model dropping to $849.99 — or $150 off Apple's MSRP. Our MacBook Air Price Guide, which tracks the cheapest prices across leading Apple resellers, noted a price drop on the Gold model yesterday, but today Amazon has inventory of the Space Gray and Silver finishes for $849.99 as well. This is the lowest price we've seen on the base configuration at Amazon in 2022.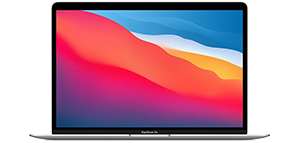 M1 MacBook Air Prices
AppleInsider may earn commission on products purchased through affiliate links.
---
Configurations
Discount
M1 (7-core GPU), 8GB, 256GB, Space Gray

$999.00

Coupon

Price with $100 promo code APINSIDER. Plus, save $40 on AppleCare with the same code. If you have any issues, you can reach out to us at [email protected] and we'll try and help.

$100.00
M1 (7-core GPU), 8GB, 256GB, Silver

$999.00

Coupon

Price with $34 promo code APINSIDER. Same code takes $40 off AppleCare. As always, if you have any issues, you can reach out to us at [email protected] and we'll try and help.

$84.00
M1 (7-core GPU), 8GB, 256GB, Gold

$999.00

Coupon

Price with $100 promo code APINSIDER. Plus, save $40 on AppleCare with the same code. If you have any issues, you can reach out to us at [email protected] and we'll try and help.

$100.00
M1 (8-core GPU), 8GB, 512GB, Space Gray

$1,249.00

Coupon

Price with $50 promo code APINSIDER. Plus, save $40 on AppleCare with the same code. As always, if you have any issues, you can reach out to us at [email protected] and we'll try and help.

$99.01
M1 (8-core GPU), 8GB, 512GB, Silver

$1,249.00

Coupon

Price with $64 promo code APINSIDER. Plus, save $40 on AppleCare with the same code. As always, if you have any issues, you can reach out to us at [email protected] and we'll try and help.

$113.01
M1 (8-core GPU), 8GB, 512GB, Gold

$1,249.00

Coupon

Price with $50 promo code APINSIDER. Plus, save $40 on AppleCare with the same code. As always, if you have any issues, you can reach out to us at [email protected] and we'll try and help.

$99.01
M1 (7-core GPU), 8GB, 512GB, Space Gray

$1,199.00

Coupon

Price with $80 promo code APINSIDER. Plus, save $40 on AppleCare with the same code. As always, if you have any issues, you can reach out to us at [email protected] and we'll try and help.

n/a

n/a

n/a

n/a

n/a

$80.00
M1 (7-core GPU), 8GB, 512GB, Silver

$1,199.00

Coupon

Price with $80 promo code APINSIDER. Plus, save $40 on AppleCare with the same code. As always, if you have any issues, you can reach out to us at [email protected] and we'll try and help.

n/a

n/a

n/a

n/a

n/a

$80.00
M1 (7-core GPU), 8GB, 512GB, Gold

$1,199.00

Coupon

Price with $50 promo code APINSIDER. Plus, save $40 on AppleCare with the same code. As always, if you have any issues, you can reach out to us at [email protected] and we'll try and help.

n/a

n/a

n/a

n/a

n/a

$50.00
M1 (7-core GPU), 8GB, 1TB, Space Gray

$1,399.00

Coupon

Price with $50 promo code APINSIDER. Plus, save $40 on AppleCare with the same code. As always, if you have any issues, you can reach out to us at [email protected] and we'll try and help.

n/a

n/a

n/a

n/a

n/a

$50.00
MacBook Air (M1, 8GB, 1TB, 7-core GPU) Silver

$1,399.00

Coupon

Price with $50 promo code APINSIDER. Plus, save $40 on AppleCare with the same code. As always, if you have any issues, you can reach out to us at [email protected] and we'll try and help.

n/a

n/a

n/a

n/a

n/a

$50.00
MacBook Air (M1, 8GB, 1TB, 7-core GPU) Gold

$1,399.00

Coupon

Price with $50 promo code APINSIDER. Plus, save $40 on AppleCare with the same code. As always, if you have any issues, you can reach out to us at [email protected] and we'll try and help.

n/a

n/a

n/a

n/a

n/a

$50.00
MacBook Air (M1, 8GB, 2TB, 7-core GPU) Space Gray

$1,799.00

Coupon

Price with $50 promo code APINSIDER. Plus, save $40 on AppleCare with the same code. As always, if you have any issues, you can reach out to us at [email protected] and we'll try and help.

n/a

n/a

n/a

n/a

n/a

$50.00
MacBook Air (M1, 8GB, 2TB, 7-core GPU) Silver

$1,799.00

Coupon

Price with $50 promo code APINSIDER. Plus, save $40 on AppleCare with the same code. As always, if you have any issues, you can reach out to us at [email protected] and we'll try and help.

n/a

n/a

n/a

n/a

n/a

$50.00
MacBook Air (M1, 8GB, 2TB, 7-core GPU) Gold

$1,799.00

Coupon

Price with $50 promo code APINSIDER. Plus, save $40 on AppleCare with the same code. As always, if you have any issues, you can reach out to us at [email protected] and we'll try and help.

n/a

n/a

n/a

n/a

n/a

$50.00
MacBook Air (M1, 16GB, 256GB, 7-core GPU) Space Gray

$1,199.00

Coupon

Price with $100 promo code APINSIDER. Plus, save $40 on AppleCare with the same code. If you have any issues, you can reach out to us at [email protected] and we'll try and help.

n/a

n/a

n/a

n/a

n/a

$100.00
MacBook Air (M1, 16GB, 256GB, 7-core GPU) Silver

$1,199.00

Coupon

Price with $50 promo code APINSIDER. Plus, save $40 on AppleCare with the same code. As always, if you have any issues, you can reach out to us at [email protected] and we'll try and help.

n/a

n/a

n/a

n/a

n/a

$50.00
MacBook Air (M1, 16GB, 256GB, 7-core GPU) Gold

$1,199.00

Coupon

Price with $50 promo code APINSIDER. Plus, save $40 on AppleCare with the same code. As always, if you have any issues, you can reach out to us at [email protected] and we'll try and help.

n/a

n/a

n/a

n/a

n/a

$50.00
MacBook Air (M1, 16GB, 512GB, 7-core GPU) Space Gray

$1,399.00

Coupon

Price with $36 promo code APINSIDER. Same code knocks $40 off AppleCare. If you have any issues, please reach out to us at [email protected] and we'll be happy to assist.

n/a

n/a

n/a

n/a

n/a

$36.00
M1, 16GB, 512GB, 7-core GPU Silver

$1,399.00

Coupon

Price with $110 promo code APINSIDER. Plus, save $40 on AppleCare with the same code. As always, if you have any issues, you can reach out to us at [email protected] and we'll try and help.

n/a

n/a

n/a

n/a

n/a

$110.00
MacBook Air (M1, 16GB, 512GB, 7-core GPU) Gold

$1,399.00

Coupon

Price with $100 promo code APINSIDER. Plus, save $40 on AppleCare with the same code. If you have any issues, you can reach out to us at [email protected] and we'll try and help.

n/a

n/a

n/a

n/a

n/a

$100.00
MacBook Air (M1, 16GB, 1TB, 7-core GPU) Space Gray

$1,599.00

Coupon

Price with $50 promo code APINSIDER. Plus, save $40 on AppleCare with the same code. As always, if you have any issues, you can reach out to us at [email protected] and we'll try and help.

n/a

n/a

n/a

n/a

n/a

$50.00
MacBook Air (M1, 16GB, 1TB, 7-core GPU) Silver

$1,599.00

Coupon

Price with $50 promo code APINSIDER. Plus, save $40 on AppleCare with the same code. As always, if you have any issues, you can reach out to us at [email protected] and we'll try and help.

n/a

n/a

n/a

n/a

n/a

$50.00
MacBook Air (M1, 16GB, 1TB, 7-core GPU) Gold

$1,599.00

Coupon

Price with $50 promo code APINSIDER. Plus, save $40 on AppleCare with the same code. As always, if you have any issues, you can reach out to us at [email protected] and we'll try and help.

n/a

n/a

n/a

n/a

n/a

$50.00
MacBook Air (M1, 16GB, 2TB, 7-core GPU) Space Gray

$1,999.00

Coupon

Price with $50 promo code APINSIDER. Plus, save $40 on AppleCare with the same code. As always, if you have any issues, you can reach out to us at [email protected] and we'll try and help.

n/a

n/a

n/a

n/a

n/a

$50.00
MacBook Air (M1, 16GB, 2TB, 7-core GPU) Silver

$1,999.00

Coupon

Price with $50 promo code APINSIDER. Plus, save $40 on AppleCare with the same code. As always, if you have any issues, you can reach out to us at [email protected] and we'll try and help.

n/a

n/a

n/a

n/a

n/a

$50.00
MacBook Air (M1, 16GB, 2TB, 7-core GPU) Gold

$1,999.00

Coupon

Price with $50 promo code APINSIDER. Plus, save $40 on AppleCare with the same code. As always, if you have any issues, you can reach out to us at [email protected] and we'll try and help.

n/a

n/a

n/a

n/a

n/a

$50.00
MacBook Air (M1, 8GB, 1TB, 8-core GPU) Space Gray

$1,449.00

Coupon

Price with $50 promo code APINSIDER. Plus, save $40 on AppleCare with the same code. As always, if you have any issues, you can reach out to us at [email protected] and we'll try and help.

n/a

n/a

n/a

n/a

n/a

$50.00
MacBook Air (M1, 8GB, 1TB, 8-core GPU) Silver

$1,449.00

Coupon

Price with $50 promo code APINSIDER. Plus, save $40 on AppleCare with the same code. As always, if you have any issues, you can reach out to us at [email protected] and we'll try and help.

n/a

n/a

n/a

n/a

n/a

$50.00
MacBook Air (M1, 8GB, 1TB, 8-core GPU) Gold

$1,449.00

Coupon

Price with $50 promo code APINSIDER. Plus, save $40 on AppleCare with the same code. As always, if you have any issues, you can reach out to us at [email protected] and we'll try and help.

n/a

n/a

n/a

n/a

n/a

$50.00
MacBook Air (M1, 8GB, 2TB, 8-core GPU) Space Gray

$1,849.00

Coupon

Price with $50 promo code APINSIDER. Plus, save $40 on AppleCare with the same code. As always, if you have any issues, you can reach out to us at [email protected] and we'll try and help.

n/a

n/a

n/a

n/a

n/a

$50.00
MacBook Air (M1, 8GB, 2TB, 8-core GPU) Silver

$1,849.00

Coupon

Price with $50 promo code APINSIDER. Plus, save $40 on AppleCare with the same code. As always, if you have any issues, you can reach out to us at [email protected] and we'll try and help.

n/a

n/a

n/a

n/a

n/a

$50.00
MacBook Air (M1, 8GB, 2TB, 8-core GPU) Gold

$1,849.00

Coupon

Price with $50 promo code APINSIDER. Plus, save $40 on AppleCare with the same code. As always, if you have any issues, you can reach out to us at [email protected] and we'll try and help.

n/a

n/a

n/a

n/a

n/a

$50.00
M1, 16GB, 512GB, 8-core GPU Space Gray

$1,449.00

Coupon

Price with $126 promo code APINSIDER. Same code takes $40 off AppleCare. As always, if you have any issues, you can reach out to us at [email protected] and we'll try and help.

n/a

n/a

n/a

n/a

n/a

$126.00
MacBook Air (M1, 16GB, 512GB, 8-core GPU) Silver

$1,449.00

Coupon

Price with $100 promo code APINSIDER. Plus, save $40 on AppleCare with the same code. If you have any issues, you can reach out to us at [email protected] and we'll try and help.

n/a

n/a

n/a

n/a

n/a

$100.00
MacBook Air (M1, 16GB, 512GB, 8-core GPU) Gold

$1,449.00

Coupon

Price with $100 promo code APINSIDER. Plus, save $40 on AppleCare with the same code. If you have any issues, you can reach out to us at [email protected] and we'll try and help.

n/a

n/a

n/a

n/a

n/a

$100.00
M1, 16GB, 1TB, 8-core GPU Space Gray

$1,649.00

Coupon

Price with $50 promo code APINSIDER. Plus, save $40 on AppleCare with the same code. As always, if you have any issues, you can reach out to us at [email protected] and we'll try and help.

n/a

n/a

n/a

n/a

n/a

$50.00
MacBook Air (M1, 16GB, 1TB, 8-core GPU) Silver

$1,649.00

Coupon

Price with $50 promo code APINSIDER. Plus, save $40 on AppleCare with the same code. As always, if you have any issues, you can reach out to us at [email protected] and we'll try and help.

n/a

n/a

n/a

n/a

n/a

$50.00
MacBook Air (M1, 16GB, 1TB, 8-core GPU) Gold

$1,649.00

Coupon

Price with $50 promo code APINSIDER. Plus, save $40 on AppleCare with the same code. As always, if you have any issues, you can reach out to us at [email protected] and we'll try and help.

n/a

n/a

n/a

n/a

n/a

$50.00
MacBook Air (M1, 16GB, 2TB, 8-core GPU) Space Gray

$2,049.00

Coupon

Price with $150 promo code APINSIDER. Plus, save $40 on AppleCare with the same code. As always, if you have any issues, you can reach out to us at [email protected] and we'll try and help.

n/a

n/a

n/a

n/a

n/a

$150.00
MacBook Air (M1, 16GB, 2TB, 8-core GPU) Silver

$2,049.00

Coupon

Price with $50 promo code APINSIDER. Plus, save $40 on AppleCare with the same code. As always, if you have any issues, you can reach out to us at [email protected] and we'll try and help.

n/a

n/a

n/a

n/a

n/a

$50.00
M1 (16GB, 2TB, 8-core GPU) Gold

$2,049.00

Coupon

Price with $50 promo code APINSIDER. Plus, save $40 on AppleCare with the same code. As always, if you have any issues, you can reach out to us at [email protected] and we'll try and help.

n/a

n/a

n/a

n/a

n/a

$50.00
Plenty of additional deals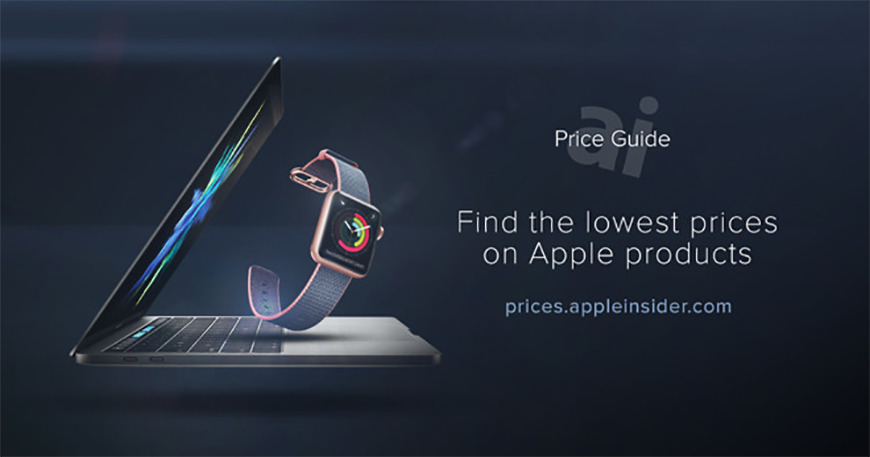 AppleInsider and Apple Authorized Resellers are also running specials on Mac and iPad hardware that will not only deliver the lowest prices on many of the items, but also throw in bonus savings on accessories, software and more. Here are just a few of the deals running this week: