The first impressions of Apple's green iPhone 13 & iPhone 13 Pro are in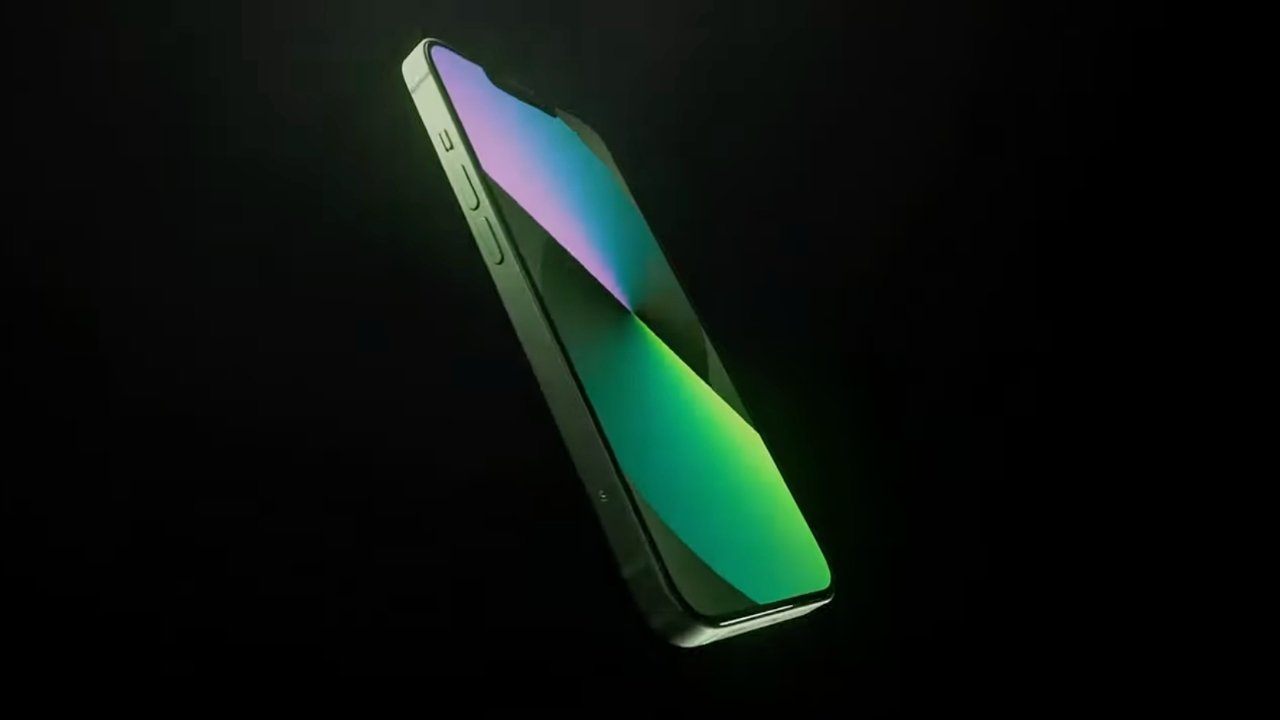 AppleInsider may earn an affiliate commission on purchases made through links on our site.
Apple's new green iPhone 13 and Alpine Green iPhone 13 Pro are a week away for customers, but reviewers have been giving their first verdicts on the new colors.
Perhaps it's because Apple did the same thing of adding a later color option to the iPhone 12 range, but the new green iPhone 13 is getting more cautious reactions. MKBHD practically shrugged and described the new release as just a "new color to get it back in the news."
Then the UK's Daily Mail skipped examining the new iPhones and instead picked up on how Samsung claims Apple has copied its green phones. The newspaper also picks up on how users have pointed out the number of times Samsung copies Apple.
When they get into the detail of the new iPhones, the reaction has been universally the same, at least so far. The new colors are well done, say all reviewers, with the iPhone 13 looking darker, but the iPhone 13 Pro somehow seeming to be better.
Plus over and over, each reviewer talks about how you can't really assess the green through photographs. Instead, typically reviewers have been more surprised by the green in real life than they had expected.
"[The colors come off considerably different given the material differences between Pro and non-Pro iPhones," says Tom's Guide in its first hands-on. "Alpine Green on the iPhone 13 Pro is a muted matte shade that skews dark in person, while simply "green" on the iPhone 13 is still a forest green..."
Twitter user Majin Bu, on the other hand, didn't say a word. Just showed the unboxed iPhones.
Whereas Engadget described the iPhone 13 and iPhone 13 mini's new colors as looking "earthier and closer to a leafy green."
The publication said that "the Pro flagships come with a sort of frosted finish that helps them better reject smudges," and that this "also makes the color a little paler and adds a metallic sheen."
And "The Verge" looked beyond Apple to how, it says, green has become "this season's hottest smartphone color."
"I set the two green iPhones on the dining room table alongside another recent green flagship phone: the Samsung Galaxy S22," writes the publication's Allison Johnson. "...I was caught a little off guard by just how much I liked the green treatment."
"Anyway, the iPhone 13 Pro is the current best green phone," she concludes, "followed by the standard iPhone 13, and the Galaxy S22 ranks third."