Deal alert: save $300 on Apple's 2TB 13-inch MacBook Pro for 24 hours only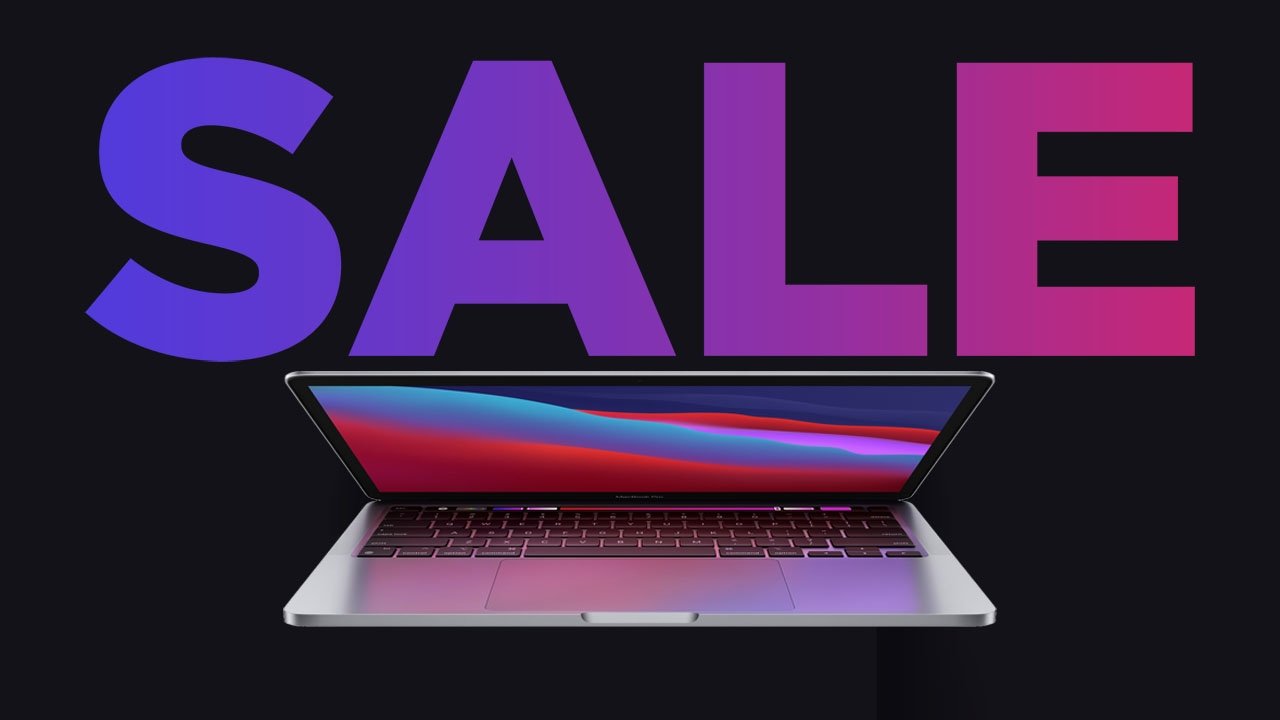 AppleInsider may earn an affiliate commission on purchases made through links on our site.
B&H's Tuesday Deal Zone slashes the price of Apple's top-of-the-line 13-inch MacBook Pro with 2TB of storage and 16GB of RAM by an impressive $300. Plus, enjoy free expedited shipping within the contiguous U.S.
Plenty of perks
The Apple Authorized Reseller is also throwing in free expedited delivery on orders shipped within the contiguous U.S. so you won't have to wait long to begin using your new device. Payboo cardholders in eligible states can also opt for a sales tax refund, putting another $160 back in your pocket on average.
Additional Mac deals
There are plenty of additional offers on other 13-inch MacBook Pro configurations, as well as the latest 14-inch MacBook Pro and 16-inch MacBook Pro, in our Mac Price Guide — so it's worth paying a visit when shopping for a new Apple computer to see how much you can save.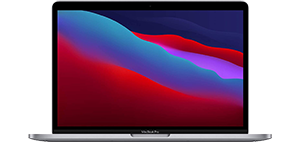 M1 MacBook Pro 13-inch Prices
AppleInsider may earn commission on products purchased through affiliate links.
---
Configurations
Discount
M1, 8GB, 256GB (Space Gray)

$1,299.00

Coupon

Price with $100 promo code APINSIDER. Plus, save $50 on AppleCare for the 13" MacBook Pro with the same code. As always, if you have any issues, you can reach out to us at [email protected] and we'll try and help.

$199.01
M1, 8GB, 256GB (Silver)

$1,299.00

Coupon

Price with $60 promo code APINSIDER. Plus, save $50 on AppleCare with code. As always, if you have any issues, you can reach out to us at [email protected] and we'll try and help.

$250.00
M1, 8GB, 512GB (Space Gray)

$1,499.00

Coupon

Price with $50 promo code APINSIDER. Add AppleCare and save another $50 with same coupon! As always, if you have any issues, you can reach out to us at [email protected] and we'll try and help.

$199.01
M1, 8GB, 512GB (Silver)

$1,499.00

Coupon

Price with $49 promo code APINSIDER. Plus, save $50 on AppleCare with the same code. As always, if you have any issues, you can reach out to us at [email protected] and we'll try and help.

$199.01
M1, 8GB, 1TB (Space Gray)

$1,699.00

Coupon

Price with $150 promo code APINSIDER. Plus, save $50 on AppleCare with the same code. If you have any issues, you can reach out to us at [email protected] and we'll try and help.

n/a

n/a

n/a

n/a

$0.00
M1, 8GB, 1TB (Silver)

$1,699.00

Coupon

Price with $150 promo code APINSIDER. Plus, save $50 on AppleCare with the same code. If you have any issues, you can reach out to us at [email protected] and we'll try and help.

n/a

n/a

n/a

n/a

$0.00
M1, 8GB, 2TB (Space Gray)

$2,099.00

Coupon

Price with $200 promo code APINSIDER. Plus, save $50 on AppleCare with the same code. If you have any issues, reach out to us at [email protected] and we'll try and help.

n/a

n/a

n/a

n/a

$0.00
M1, 8GB, 2TB (Silver)

$2,099.00

Coupon

Price with $200 promo code APINSIDER. Plus, save $50 on AppleCare with the same code. If you have any issues, reach out to us at [email protected] and we'll try and help.

n/a

n/a

n/a

n/a

$0.00
M1, 16GB, 256GB (Space Gray)

$1,499.00

Coupon

Price with $110 promo code APINSIDER. Plus, save $50 on AppleCare with the same code. If you have any issues, you can reach out to us at [email protected] and we'll be happy to assist.

n/a

n/a

n/a

n/a

$0.00
M1, 16GB, 256GB (Silver)

$1,499.00

Coupon

Price with $110 promo code APINSIDER. Plus, save $50 on AppleCare with the same code. If you have any issues, you can reach out to us at [email protected] and we'll be happy to assist.

n/a

n/a

n/a

n/a

$0.00
M1, 16GB, 512GB (Space Gray)

$1,699.00

Coupon

Price with $150 promo code APINSIDER. Plus, save $50 on AppleCare with the same code. If you have any issues, you can reach out to us at [email protected] and we'll try and help.

n/a

n/a

n/a

n/a

$0.00
M1, 16GB, 512GB (Silver)

$1,699.00

Coupon

Price with $150 promo code APINSIDER. Plus, save $50 on AppleCare with the same code. If you have any issues, you can reach out to us at [email protected] and we'll try and help.

n/a

n/a

n/a

n/a

$0.00
M1, 16GB, 1TB (Space Gray)

$1,899.00

Coupon

Price with $150 promo code APINSIDER. Plus, save $50 on AppleCare with the same code. If you have any issues, you can reach out to us at [email protected] and we'll try and help.

n/a

n/a

n/a

n/a

$0.00
M1, 16GB, 1TB (Silver)

$1,899.00

Coupon

Price with $200 promo code APINSIDER. Plus, save $50 on AppleCare with the same code. If you have any issues, reach out to us at [email protected] and we'll try and help.

n/a

n/a

n/a

n/a

$0.00
M1, 16GB, 2TB (Space Gray)

$2,299.00

Coupon

Price with $26 promo code APINSIDER. Plus, save $50 on AppleCare with the same code. As always, if you have any issues, you can reach out to us at [email protected] and we'll try and help.

n/a

n/a

n/a

n/a

$0.00
M1, 16GB, 2TB (Silver)

$2,299.00

Coupon

Price with $200 promo code APINSIDER. Plus, save $50 on AppleCare with the same code. If you have any issues, reach out to us at [email protected] and we'll try and help.

n/a

n/a

n/a

n/a

$0.00
Even more tech bargains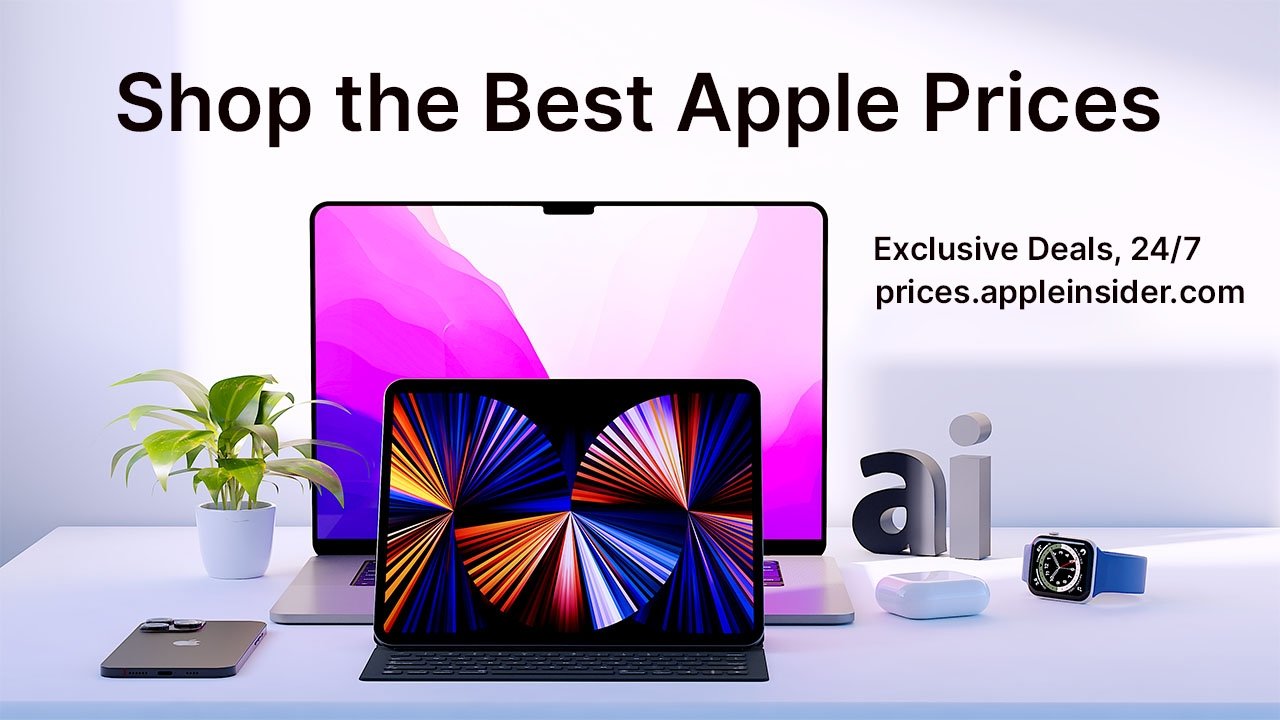 If you're looking for the best deals on Apple hardware, it's worth checking out our Apple Price Guide. Updated daily, there are hundreds of exclusive discounts on everything from iPads to MacBooks. Here are a few specials running this week: