Peloton cuts hardware prices & hikes subscription fees amid calls for sale to Apple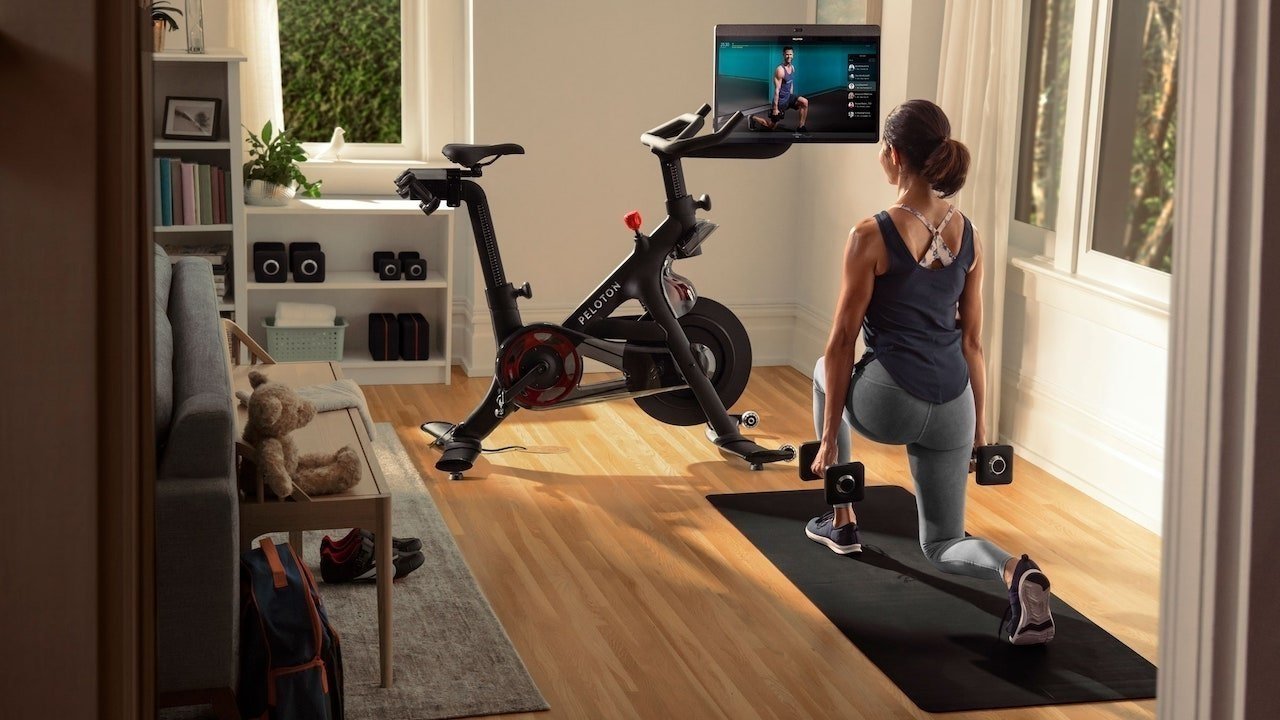 AppleInsider is supported by its audience and may earn commission as an Amazon Associate and affiliate partner on qualifying purchases. These affiliate partnerships do not influence our editorial content.
Peloton's new CEO is taking action to recover the company's finances, by cutting the price of its fitness equipment to clear inventory while at the same time hiking its subscription fees as shareholders again call for a sale to Apple.
At the time time, Peloton is slashing the prices of its Bike, Bike+, and Tread hardware in a bid to grow its user base.
Going forward, Peloton's flagship Bike will cost $1,445, down from $1,745. The Bike+ will drop to $1,995, down from $2,495. Its Tread machine will sell for $2,695, down from $2,845.
Additionally, Peloton notes that it also has a rental program that it is testing in specific markets that allows users to get access to its fitness hardware with no c commitment. The rental program also includes its library of classes and workouts.
Peloton has been under pressure in recent months as demand for at-home workout equipment waned. Back in January, the firm said it would be temporairly halting production because of a "significant reduction" in worldwide demand. A month later, Peloton shook up its corporate structure by appointing a new CEO and laying out 2,800 staff members.
According to Peloton, the updated pricing announced Thursday is part of new CEO Barry McCarthy's "vision to grow our community as we continue to deliver for our Members and shareholders as the leading global connected fitness platform."
The new pricing strategy comes amid investor calls for Peloton to sell itself to Apple. On Thursday, activist investors at Blackwells Capital issued a call-to-action suggesting that Peloton selling itself is the "best course of action" for the company.
Blackwells Capital says that Apple is still the best bet for a buy, since it would instantly make Apple the category leader in digital health and wellness, add the ability to bundle Peloton with Apple Watch users, and prevent other companies from gaining a "trophy subscription fitness asset."
Although calls for Apple to buy Peloton have surfaced in the past, neither company appears particularly interested in such a deal. Amazon, however, was said to be eyeing Peloton earlier in 2022.