Western Digital launches new modular SanDisk Pro-Blade SSD ecosystem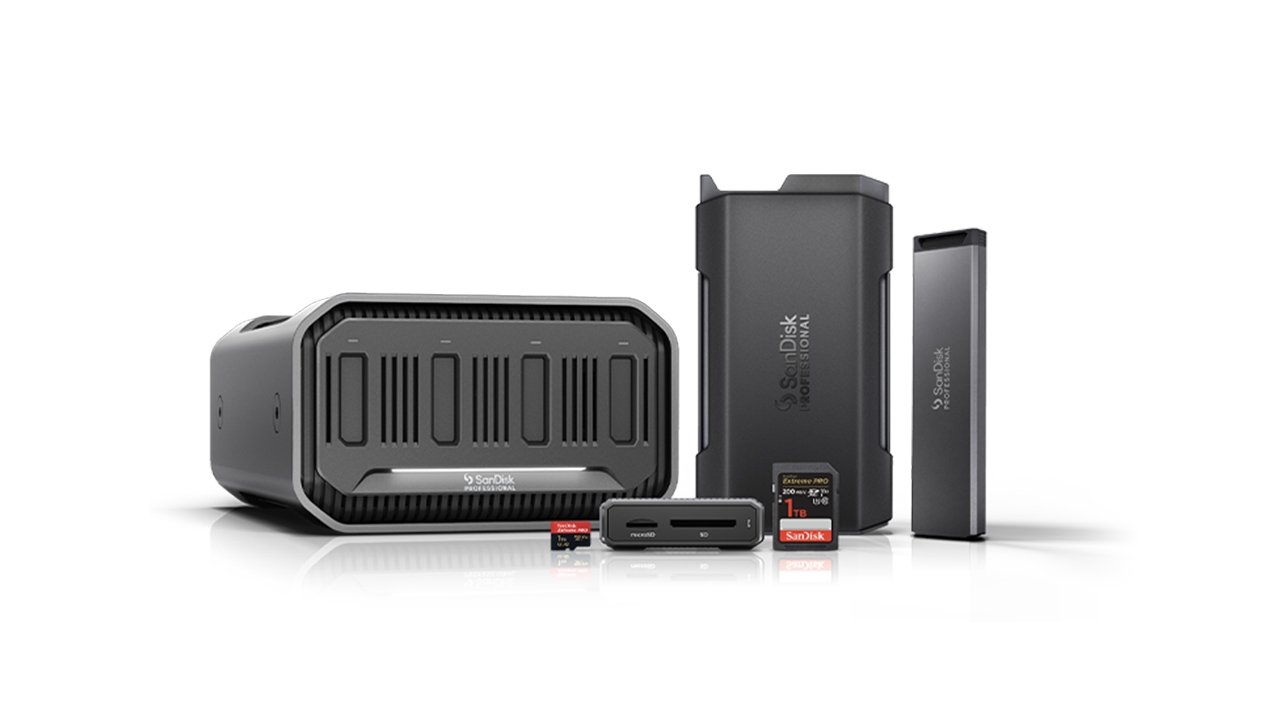 Western Digital has unveiled a new SanDisk SSD ecosystem that's designed to be modular and to meet the needs of professional creators.
The new lineup includes the Pro-Blade SSD Mag, which is available in 1TB, 2TB, and 4TB configurations. Each mag sports a three-meter drop resistance and 4,000-pound crush resistance, making them ready to use for on-location workflows.
Those SSD mags slot into the Pro-Blade Transport, which is a modular system that allows users up to 2,000 MB/s read and write speeds over USB-C. Users can also easily swap out multiple mags so they can carry terabytes worth of storage without extra bulk.
When connected to a USB-C compatible camera, users can easily record directly onto a specific mag. Once the mag runs out of space, they can easily swap it out for another one to keep recording without interruption.
For those looking to bring the Pro-Blade SSD to the desktop, Western Digital has also unveiled a larger enclosure that can fit up to four SSD mags at once. With Thunderbolt 4 support and 40Gbps speeds, users. Can offload up to four high-capacity mags simultaneously.
Western Digital says the setup supports real-time 4K, 8K, and 12K editing, as well as super-cast copying.
The Pro-Blade SSD mag is available to order for $179.99 for the 1TB option. The Pro-Blade Transport retails for $69.99, although users can also purchase bundles with mags included starting at $239.99.
Both the mag and transport are expected to begin shipping in June. The desktop SSD enclosure will launch in late 2022.