Sonos launches new budget Ray soundbar, Roam in new colors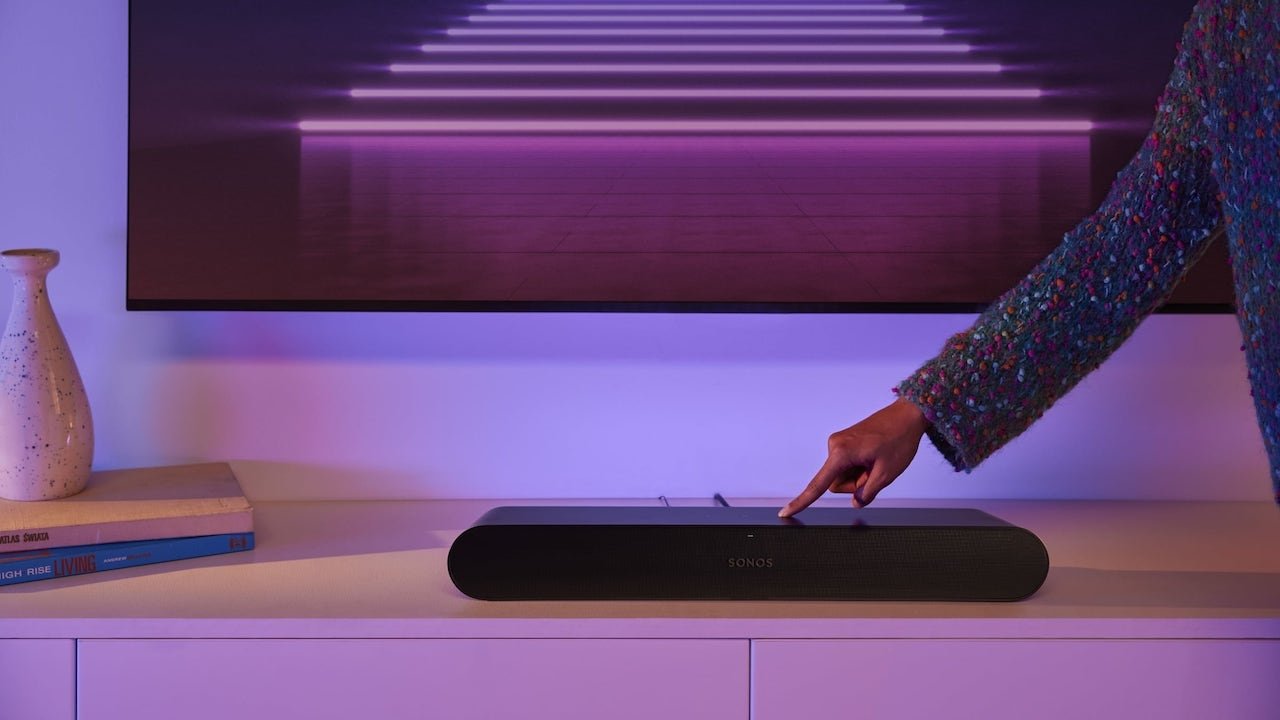 Sonos on Wednesday unveiled a new entry-level soundbar called the Ray and three new color options for the Sonos Roam, and has confirmed that its own voice assistant is coming June 1.
The Sonos Ray is a budget-friendly soundbar with support for Dolby Digital audio and connects to TVs via optical cable. It packs two tweeters for higher frequencies, as well as two midwoofers.
Sonos says the Ray will provide good sound performance no matter where it's placed. It can also integrate into a larger surround-sound system by using pairs of Sonos speakers.
The Sonos Ray will retail for $279 and will go on sale on June 7 in the U.S., Canada, and other countries.
Alongside the Sonos Ray, the speaker maker is also debuting its portable Sonos Roam Bluetooth speaker in three new color options: red, green, and blue. As with other Sonos Roam speakers, they'll retail for $179.
In addition to the new audio hardware, Sonos also confirmed that it will release its own privacy-focused voice assistant in June. Users will be able to play music, skip tracks, adjust volume, and send audio to other Sonos speakers using the "Hey Sonos" command.
The voice assistant will be added to all of the company's existing speakers via software update. It'll support Apple Music, Pandora, Deezer, Amazon Music, and Sonos Radio at launch.