iPadOS 16 Stage Manager needs enhanced virtual memory that only M1 supports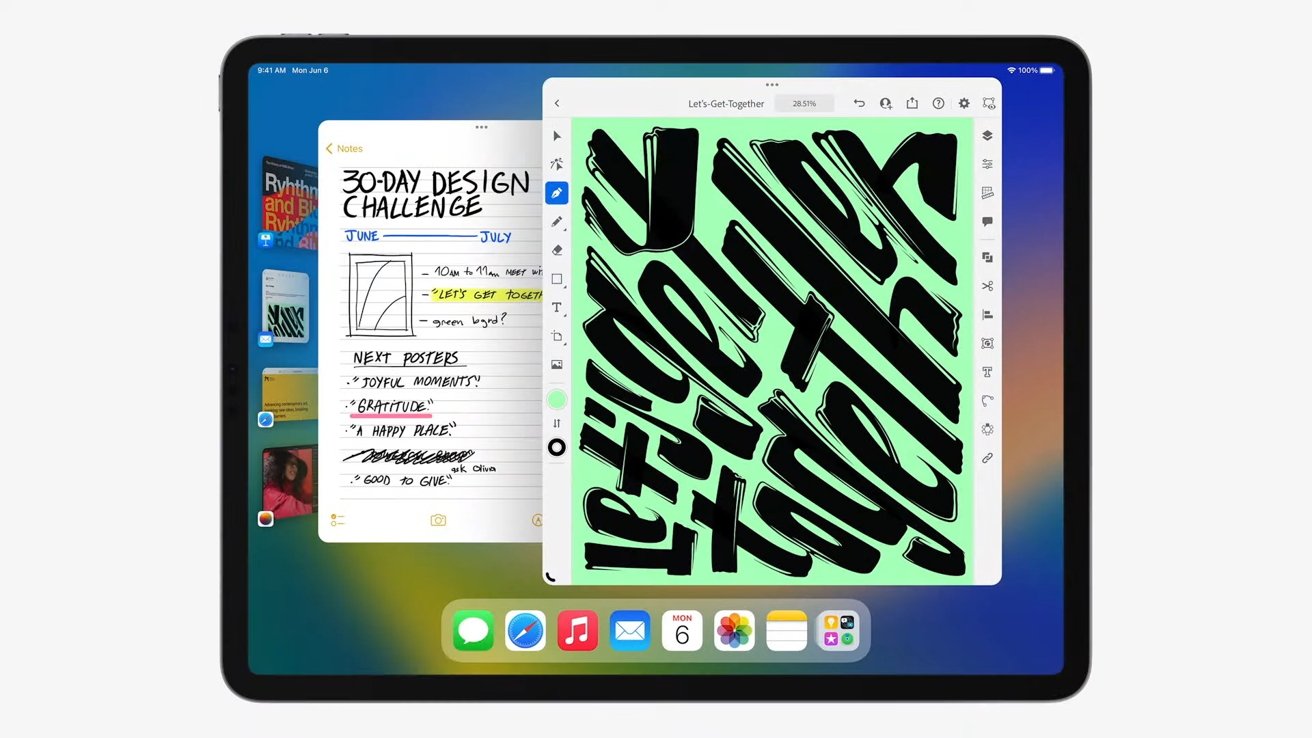 The biggest feature of iPadOS 16 will only run on the M1 iPads — and it is using advanced memory management to do it.
Introduced at WWDC 2022, iPadOS 16 brought floating windows to iPad for the first time in the form of the Stage Manager feature. The supercharged multitasking interface groups multiple apps and their windows together and allows the user to seamlessly switch between them.
However, the Stage Manager feature is exclusive to iPad models with an M1 chip.
So while many iPad devices can run iPadOS 16, a lot of them won't get the floating windows experience. The only iPads that will benefit from the new multitasking interface of Stage Manager are those with a chip that was shipped in the first Apple Silicon Macs.
Apple has provided an explanation as to why such a restriction exists.
According to Apple, Stage Manager requires the fast memory swap feature in the new iPadOS. This allows apps to convert the hardware's free flash storage into makeshift RAM, for up to 16GB.
This resource-intensive environment necessitates the power of the M1 processor, according to Apple in a statement to Digital Trends.
Therefore, the 2021 iPad Pro and the 2022 iPad Air are the only devices with the power to leverage the advanced multitasking interface in iPadOS 16.
For over ten years, Apple has limited some features in OS updates to newer hardware. As an example, 4K ProRes recording is limited to iPhone 13 models with 256GB or more of onboard storage.