Apple TV+'s 'Mythic Quest' teaser targets teamwork, the metaverse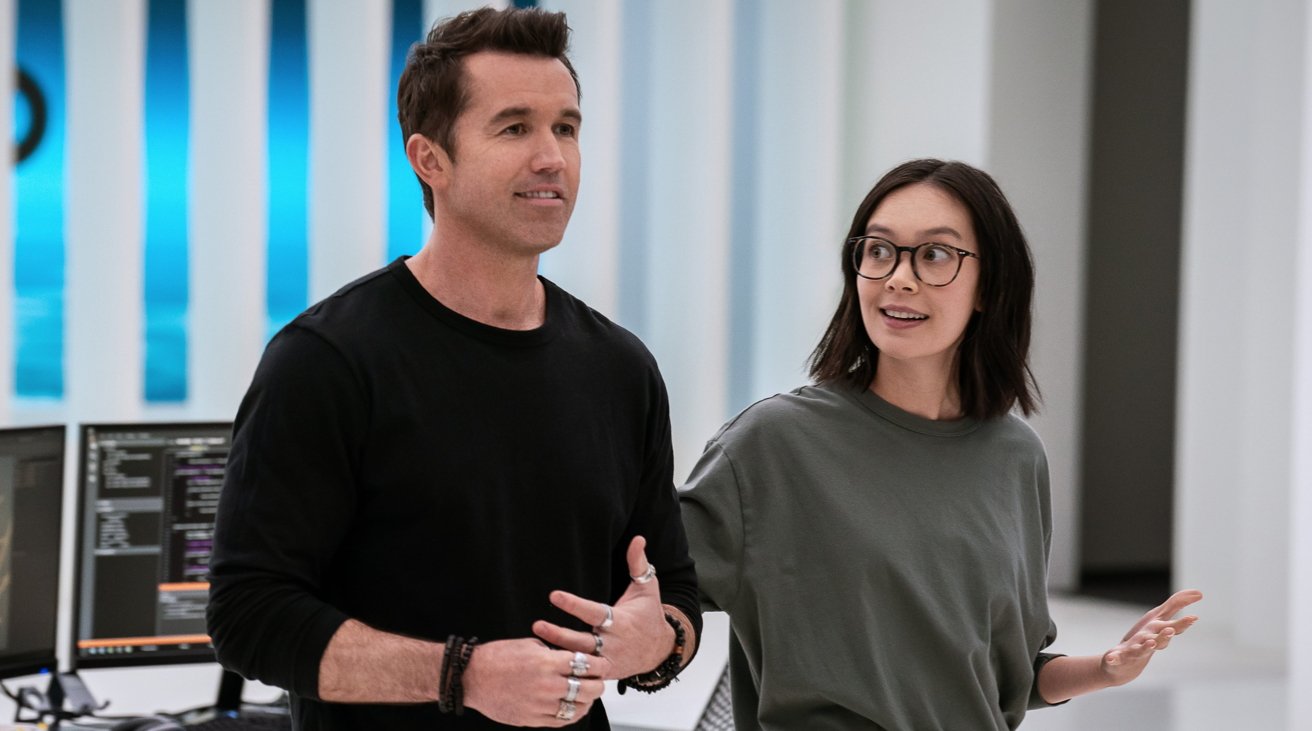 Apple has released a first-look teaser for the third season of "Mythic Quest," showing what to expect from the Rob McElhenney-fronted Apple TV+ comedy for the upcoming season.
Published to YouTube late on Saturday, the minute-long teaser has a description explaining the video with the words "Breakups are hard. Working together is harder." The description also adds the new ten-episode season will air in the fall via Apple TV+.
The teaser starts with a second season recap showing creative directors "Ian" and "Poppy", played by McElhenney and Charlotte Nicdao, leaving the company to form a new venture. The pair are then shown in a large white office before making a joke about the metaverse.
Other clips that appear include a tank running over a car, discussions about NFTs, and characters eating food, before an extended scene featuring a meeting about harassment and cat-like behavior.
In a press release, Apple explains Ian and Poppy work together at the newly-formed GrimPop Studios, while at Mythic Quest, David settles into his role as boss.
During San Diego Comic-Con, co-creator Megan Ganz explained that after the team split up in season 2, the third explored how the team could be brought back "in a way that seams organic." The season also look into "how difficult creative partnerships are."
In October 2021, it was revealed that there will be at least four seasons of Mythic Quest on Apple TV+.