iOS 16 beta 5 returns battery percentage to the status bar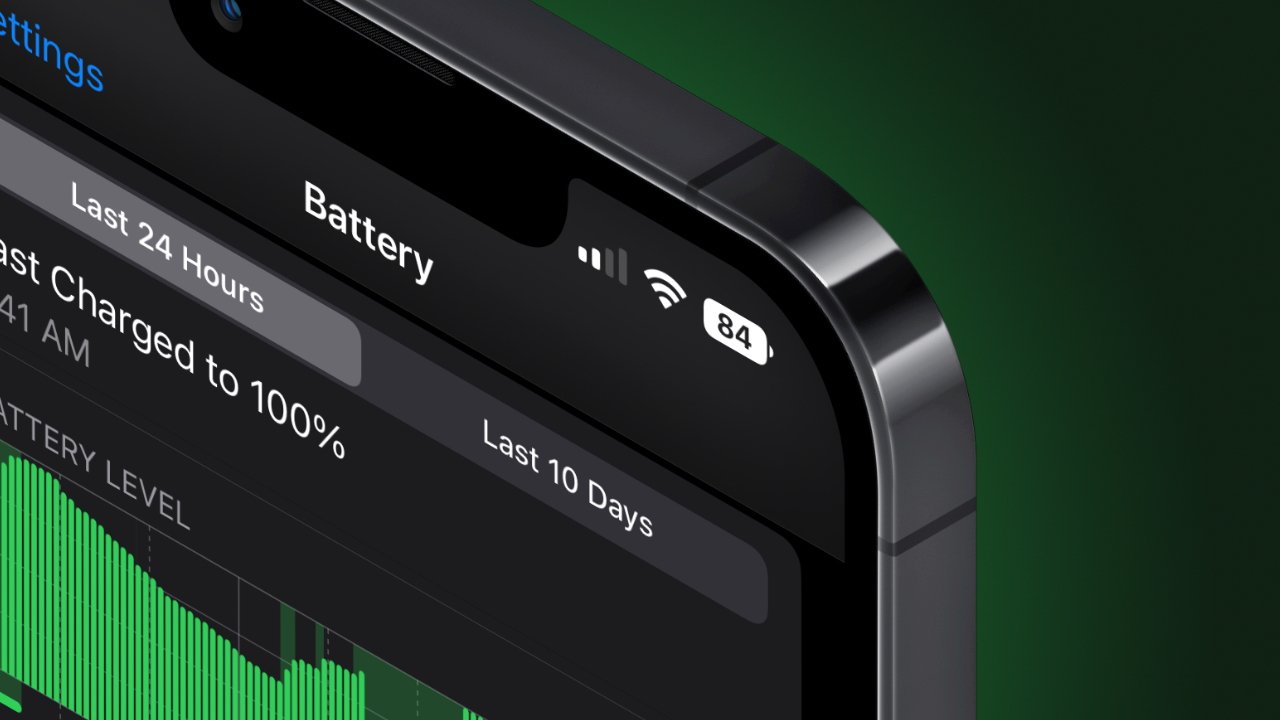 A long-requested feature has finally returned to notched iPhones in iOS 16 — battery percentage in the status bar.
When Apple released the iPhone X with a notched display, there was very little space for the status bar. So, Apple removed the ability to show battery percentage at all times.
This was because Apple would show a battery icon and text for the current battery percentage as two separate objects. Instead, Apple chose to reserve the space for cellular signal information and WiFi connection.
Now, the percentage is represented as a number inside of the battery indicator. This saves on space while keeping the number readable within the small icon.
The feature first appeared in iOS 16 beta 5. It isn't clear if this represents the final shipping version, or if the feature will make the final cut.
The new battery percentage feature isn't available on all devices running iOS 16. It seems limited to larger or newer devices. User reports say that the toggle is not available on any mini iPhone or the iPhone 11 lineup.
Apple is expected to release iOS 16 in September after the new "iPhone 14" is announced. Until then, expect more beta versions and tweaks to new software features.