Fisher-Price reveals collectible 'Ted Lasso' figure set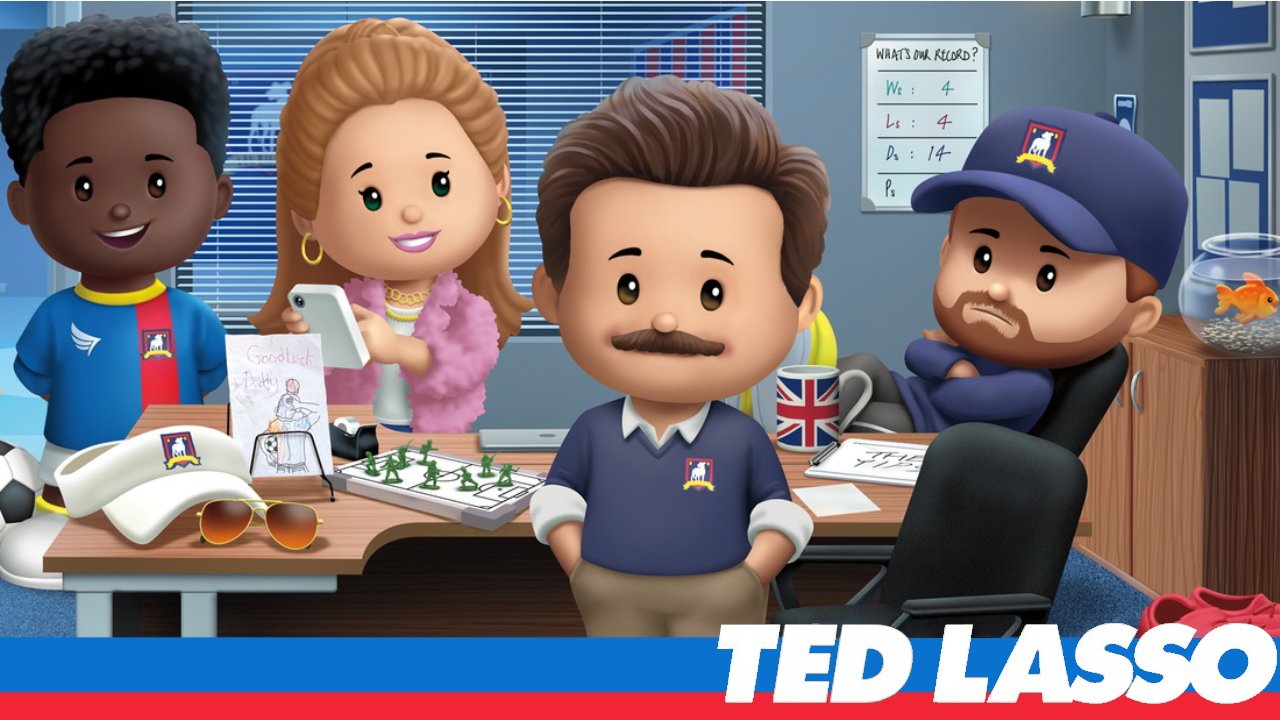 AppleInsider is supported by its audience and may earn commission as an Amazon Associate and affiliate partner on qualifying purchases. These affiliate partnerships do not influence our editorial content.
The "Ted Lasso" Little People Collector Set offers six collectible miniature figures from the Apple TV+ hit like Ted Lasso, Coach Beard, and four others. Available for $29.99 at select retailers.
Apple has shied away from producing official merchandise for its Apple TV+ properties so far. However, that hasn't kept the production studios from licensing their own merch, and Warner Brothers has partnered with Fisher-Price for the latest release.
The new collectible 2.5-inch figure set features Ted Lasso, Coach Beard, Rebecca Welton, Keeley Jones, Roy Kent, and Sam Obisanya. They are molded after the Fisher-Price Little People style used for other fandom sets.
This marks the first official "toy" or figure set made for an Apple TV+ show. So far, merchandise has been limited to stickers, clothing, and mugs or glasses.
Apple hasn't announced when season three of "Ted Lasso" will begin airing, but it has been over a year since season two concluded. It is presumed that this is the final season of the show as Apple hasn't announced any plans for renewal.
The new Fisher-Price Little People Collector Set featuring "Ted Lasso" characters is available through select retailers for $29.99. Locate where the set can be purchased near you using the Mattel website.
Order online direct from Amazon for $29.99. The set is also available in-store at some retailers like Walmart and Target.