iPhone 14 Pro screen cutout may also serve as a privacy warning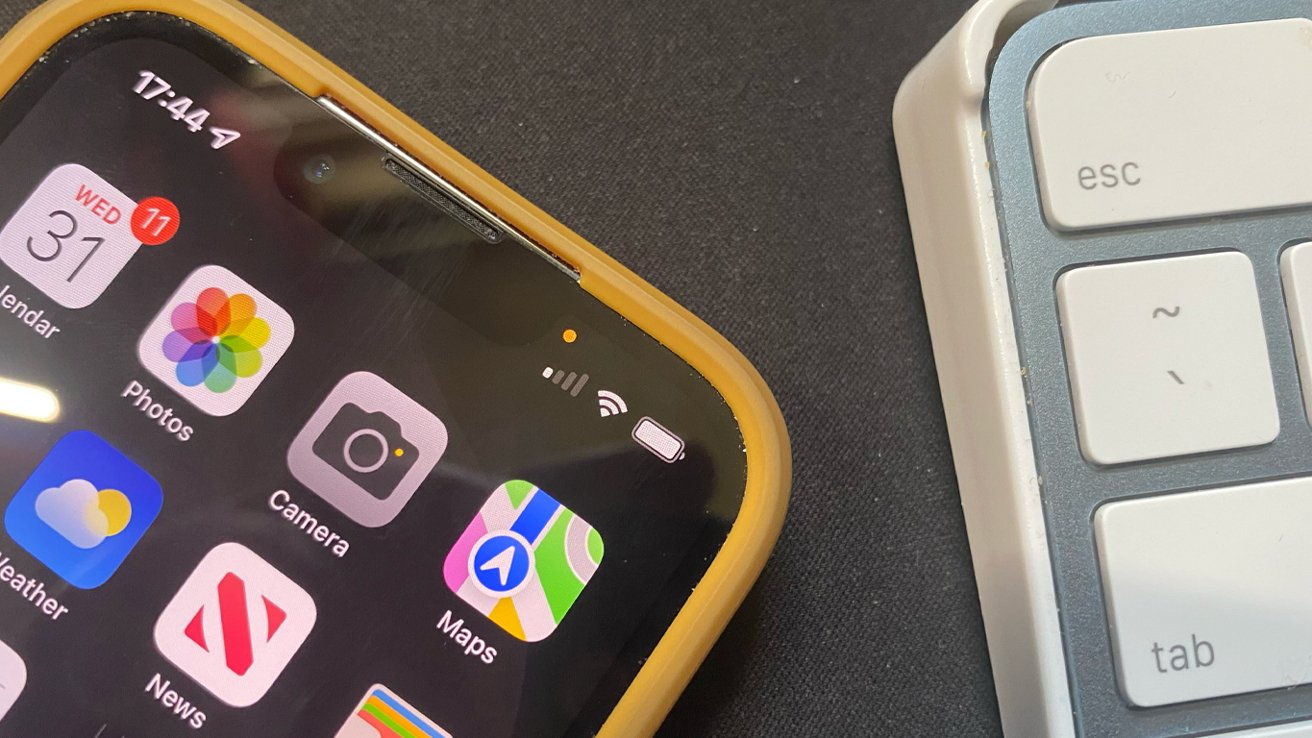 Instead of just a black oval, the space in between the iPhone 14 Pro Face ID dot projector and front-facing camera may have a practical use.
There's been much debate over what sort of front-facing camera cutouts Apple's next-generation iPhone will get. Earlier rumors suggested Apple will go with the dual hole-punch and pill cutout, or a single, wider, pill-shaped cutout.
As it turns out, Apple may still go with two separate cutouts but use software to merge the two cutouts to appear as one. But, instead of just an oval, that space may be used for something practical.
Apple is now rumored to use the cutout to hold its microphone and camera "dots" — the privacy indicators that alert users when an App accesses either the microphone or camera. And, when in use, those dots may be located in the otherwise unused display area between the FaceTime dot projector and front camera.
The dots, either orange, or green, are used to tell the user that the microphone or camera and perhaps also the microphone, respectively, are in use by an app. At least as implemented in macOS, the dots have also caused problems for artists recently, with those complaints extending to the iPhone in recent months as well.
If the rumors about the use of the cutouts for Face ID and other systems first reported on Wednesday by 9to5mac are true, it's the first location shift in two years. Apple put them in the current location when iOS 14 launched.