Users report mic problems with Apple Watch Ultra, Apple Watch Series 8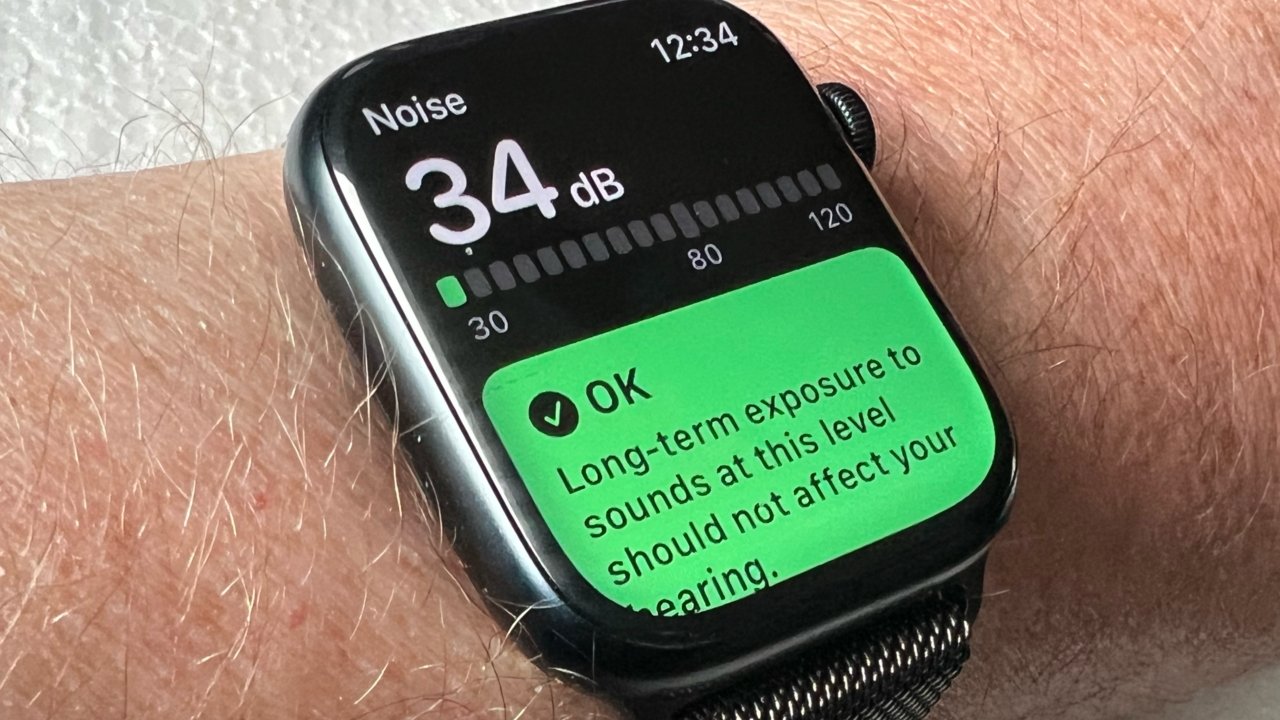 A small number of Apple Watch Ultra and Apple Watch Series 8 owners have reported "measurement suspended" errors on the Noise app, suggesting the microphones are not working.
Apple's Noise app works with the Apple Watch Series 4 or later, and its intended to measure ambient volume. It's specifically meant to warn the user if their environment is loud enough that sustained exposure could cause hearing loss.
Some users of the latest Watches are either not seeing Noise results at all, or at at best getting them inconsistently. Instead of a reading, they get "Measurement Suspended," and an explanation that the Noise app is unable to to check sound levels.
There are very few reports on Twitter, but more on Apple's support pages. In each case, the "Measurement Suspended" error message shown further explains that sound levels can't be checked for when the microphone or speaker is being used by another app. It also can't be used when the Watch is in Water Lock, meaning when the Watch has been submerged and needs to eject water.
According to MacRumors, which first reported on the issue, there is a workaround for the issue. Restarting the Apple Watch clears the problem, although it may take more than one restart.
Sources within Apple not authorized to speak on behalf of the company have told AppleInsider that the total number of Apple Watch microphone issues reported to service or support at the same point in time following release is no higher than any other year, going back to the original Apple Watch. The percentage of the report volume as it pertains to the total purchasing base of the new models isn't clear.
Apple takes action on hardware problems that it sees as having a high rate of failure from internal data, and does not pay attention to the support pages or news reports surrounding issues. We recommend contacting Apple support about the issue if you're having it, regardless if the watch reboot works to solve your problem, or not.