Tim Cook receives honorary degree for innovation from Italy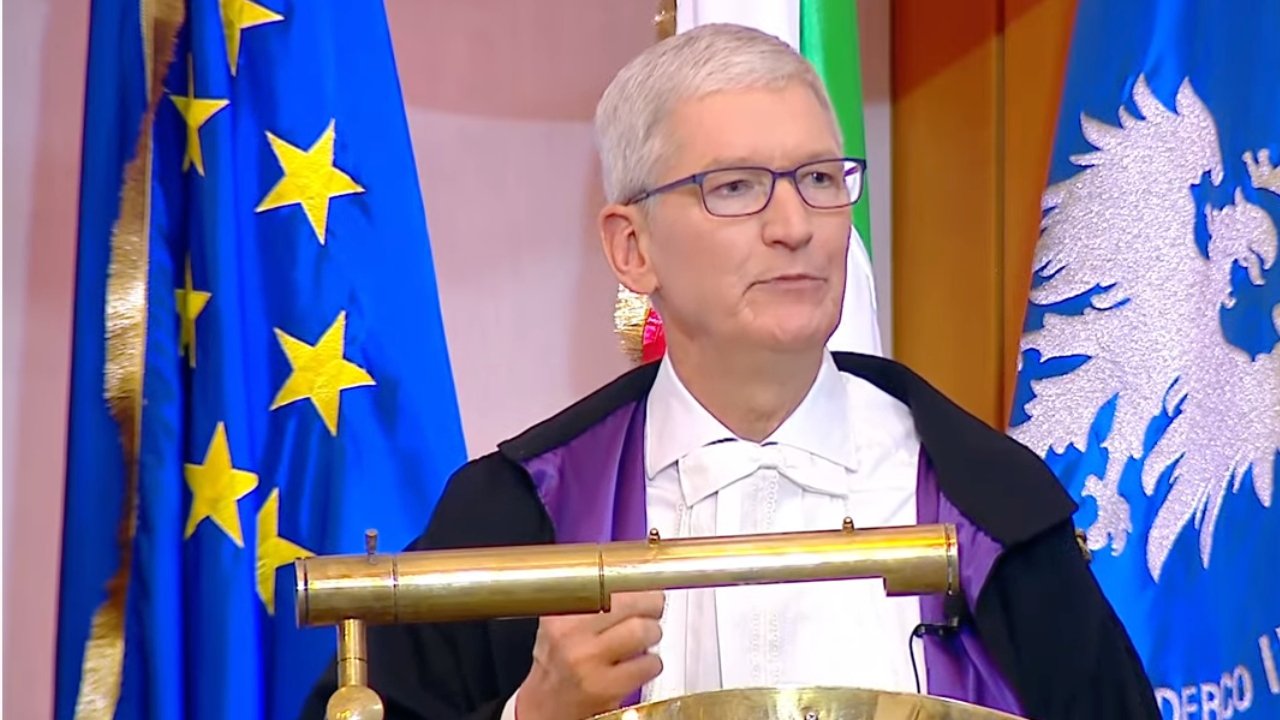 Apple CEO Tim Cook has reached Italy in his European tour, and has now received a honorary Master's Degree for Innovation and International Management.
On Thursday, September 29, 2022, Cook's tour moved on to Italy where he was presented with an honoray degree by the Federico II University of Naples.
"It's an honour to be recognised by an institution with such a distinguished history, one that has nurtured Italy's brightest young minds for nearly 800 years," said Cook.
"[Throughout] the centuries, this country has delivered breakthroughs in so many important fields," he continued. "Daring to defy convention. Italian scientists, artists, mathematicians and engineers have propelled humanity into the future."
"And they have proven time and time again, that a great idea can change the world," said Cook. "This is the sort of innovation we aspire to at Apple as well. And today, I believe that has never been more essential."
Cook's visit to Italy continues his unannounced European tour. Apple has not released his itinerary, but the CEO himself is tweeting images as he goes. So far he's begun in the UK by meeting the fictional "Ted Lasso" football team, and the real-life developers in the new App Store Foundations Program.
In Germany, he attended Oktoberfest events and also visited Apple's cell signal testing lab in Munich.