Microsoft cranks up entire Surface line with new Intel processors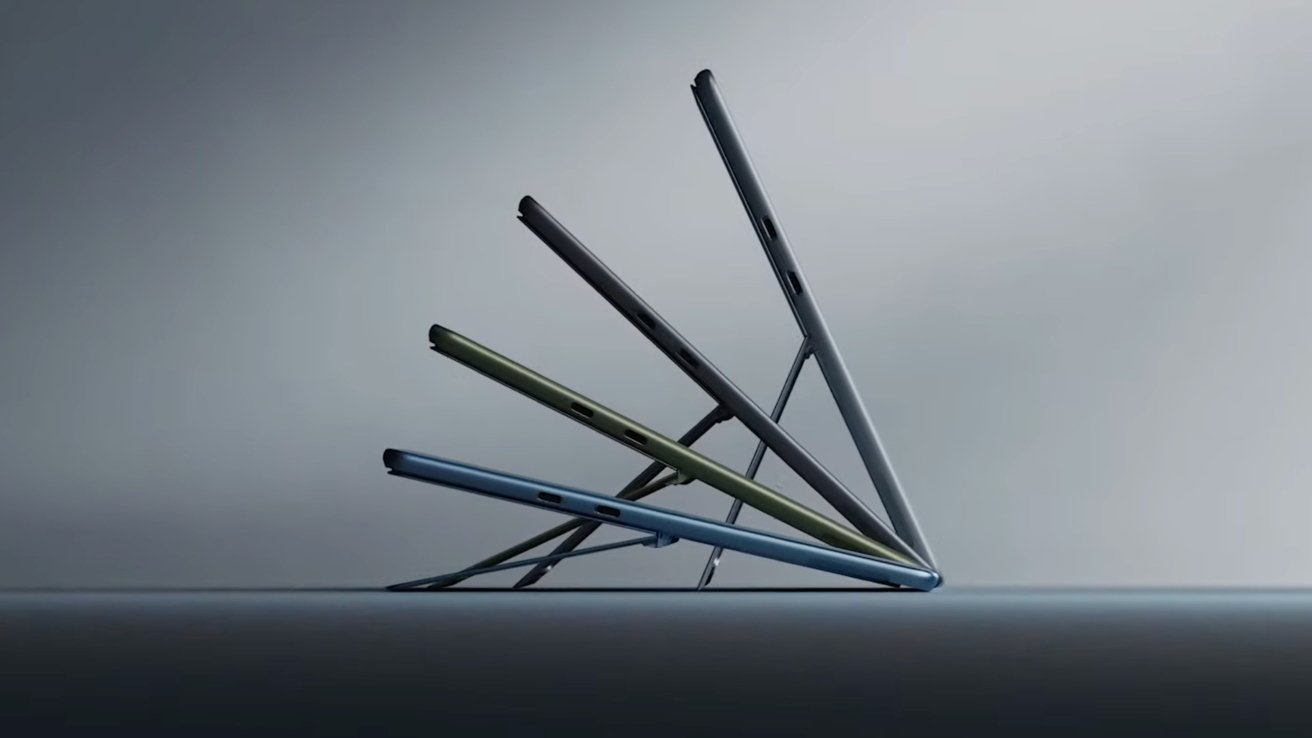 As part of its about-annual upgrade cycle, Microsoft's Surface Pro 9, Surface Laptop 5, and Surface Studio 2 Plus featuring new Intel processors have debuted at about the same price points as the previous models.
Alongside multiple new Surface computers, Microsoft also released information about a new audio dock and Windows 11 updates. Accessibility was also an important part of the event with new tools and software features.
Microsoft, like Apple, offers a suite of hardware, software, and services that combine into a unified experience. The event emphasized how products work together to help people get work and play done.
Surface Pro 9
The Surface Pro 9 is a renewed part of the Surface lineup that combines the Surface Pro and Surface Pro X into a single machine. Customers can choose between an ARM processor with 5G or an Intel 12th-generation processor.
The SQ3 ARM processor is the only option with 5G cellular support. There are multiple color options for the keyboard case and tablet, but tablet colors are limited to Intel models.
It has a 13-inch PixelSense display that can be detached from the keyboard. The laminated display makes writing with the Surface Slim Pen feel closer to the content.
The Surface Slim Pen has a microactuator to provide a slight feeling of friction when writing. A button on the top of the pen can be pressed to open One Note anywhere.
The Surface Pro 9 has a 2880p by 1920p resolution and 120Hz refresh rate. They can be configured with 8GB of RAM at the base up to 32GB of RAM for Intel models. The ARM SQ3 version has 8GB of RAM or 16GB of RAM options.
The storage options are also dependent on the processor chosen. Intel models start at 128GB of storage and go up to 1TB, while ARM models start at 128GB and go up to 512GB.
Prices start at $999.99 for the Intel model and $1,299.99 for the SQ3 model. Both ship on October 25.
Surface Laptop 5
Unlike the Surface Pro 9, the Surface Laptop 5 are Intel only. They come with Thunderbolt 4 and lack AMD options.
Customers can choose between the 13.5-inch 2256p by 1504p display or the 15-inch 2496p by 1664p display. They include Dolby Vision IQ support.
The design hasn't changed remarkably from the Surface Laptop 4. A new green color option is available for the 13.5-inch model.
There are two processor options for the 13.5-inch Surface Laptop 5. They are the Intel 12th Gen Core i5 or the Intel 12th Gen Core i7. The 15-inch model only has the Core i7.
Configurations start with 256GB of storage and 8GB of RAM. These can be increased to 1TB and 32GB of RAM.
Surface Studio 2 Plus
The Surface Studio 2 Plus is a spec bump on the existing four-year-old model. It gains the Intel 11th Gen Core i7 processor and Nvidia RTX 3060 GPU with 6GB of VRAM.
Otherwise, the Surface Studio 2 still has the same 28-inch PixelSense touchscreen at 4500p by 3000p resolution. It gained Dolby Vision support as well.
There are three Thunderbolt 4 ports on the back with support for attaching three 4K monitors.
The Surface Studio 2 Plus only has one configuration with a 1TB SSD and 32GB of RAM. It is priced at $4,299 or $4,499 with a stylus.
Audio Dock and Adaptive Accessories
Microsoft rounded out the event with a few accessory announcements. There's a new Audio Dock that aims to help declutter the user's desk and a release date for Adaptive Accessories.
The Audio Dock is a large-ish pill-shaped speakerphone system with large buttons on the top for easy controls. It has a hub in the rear housing HDMI, USB-A, and two USB-C ports.
The connected PC gets passthrough charging and access to up to two monitors that can be connected via HDMI and USB-C. The passthrough charging offers 60W of power.
Alongside this speakerphone hub, Microsoft revealed the Presenter Plus remote control. The remote acts as a simple controller for Teams for use when away from the keys, like in a conference room environment.
Finally, Microsoft announced that its long-awaited range of accessibility accessories would be available on October 25. The system includes a programmable button, an adaptive mouse, and the Microsoft Adaptive Hub.