Crime blotter: Illinois man sentenced for six-figure iPhone theft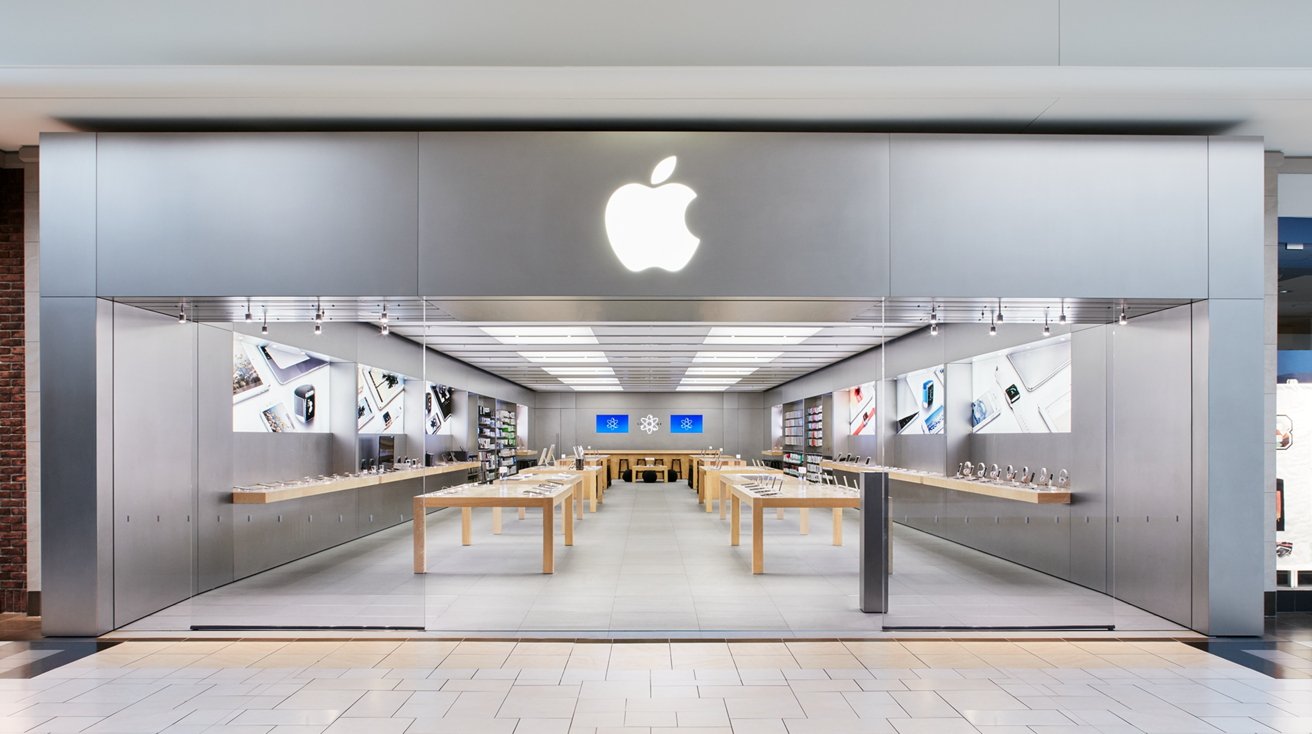 In the latest Apple Crime Blotter, several crimes are solved by tracking AirPods, an iPad recovers a bee balloon, and an NYPD officer is accused of stealing AirPods.
The latest in a continuing AppleInsider series, looking at the world of Apple-related crimes.
Illinois man gets five years for massive iPhone theft
A 30-year-old Illinois man was sentenced in mid-October to five years in prison for his part in a scheme that entailed stealing between $500,000 and $1 million in a scheme that involved buying iPhones with his company's funds and then selling them.
The man had worked in IT for a facility support services company while committing the thefts, which took place between 2019 and 2021. He had pleaded guilty in September.
Warrant issued for June robbery of 65 iPhones in North Carolina
Authorities in Durham, N.C., are looking for a man they say committed the armed robbery of an AT&T Store back in June. According to CBS 17, the man pulled a gun on employees and took 65 iPhones from the store. He forced employees to lie down on the ground and even got one store worker to help him carry the stolen iPhones to the car.
The warrant also said that the man's car was seen at the scene of a second robbery of a T-Mobile store days later.
iPad leads to recovery of popular bee balloon
The "Baby Bee" balloon Joelly, a popular attraction, was stolen in early October. But an iPad was instrumental in the balloon's recovery.
KOAT reports the truck containing the balloon was stolen from a hotel in Albuquerque. But because an iPad was left in the truck, police were able to track it to a location in southwest Albuquerque.
The balloon returned to flight not long afterward.
NYPD cop accused of stealing AirPods from restaurant manager
A rookie police officer in the New York Police Department has been accused of stealing a pair of AirPods from the manager of a Manhattan restaurant and was caught on camera doing so.
According to The New York Post, the 36-year-old officer was charged with petit larceny and criminal possession of stolen property. The arrest followed an internal affairs probe.
AirPods track thieves after burglary during woman's "hen do"
A group of 13 women was holding a "hen do" — a bachelorette party — in Spain, when a gang robbed them of 50,000 euros worth of their belongings. The Sun reports the women used Find My iPhone to track stolen AirPods belonging to one of them. They told the story on TikTok:
AirPods help solve crimes in three states
A 51-year-old man was arrested in Georgia in early October after he was accused of breaking into cars in Kentucky, and AirPods he took were tracked across multiple states.
According to The Times-Tribune, the man's crimes also included the theft in Tennessee of an Enterprise rental car, which he both painted and changed out the keys. He was caught after a chase in the woods after he was recognized in a Walmart and additionally charged with public intoxication.
Woman shares texts from man who has her friend's stolen phone
An iPhone that was stolen from someone in the U.K. has turned up in Nigeria- and whoever has the phone now has been texting friends of the owner asking for information in order to unlock it. Legit writes the person sending the texts is likely not the original thief and is more likely someone who subsequently bought the phone.
Man sought in "access device fraud" at Pennsylvania Apple Store
Police in Lancaster County, Pa., are investigating what they're calling an "access device fraud" at the Park City Center Apple Store on September 23. According to Crime Watch PA, the man stole a Chase Credit Card and purchased two 16-inch MacBook Pros a the store.
He then tried to use the same card, plus another belonging to the same victim, in an attempt to buy two $2,000 Apple gift cards.
AirPods used in theft of shirts
Also in Lancaster County, police say a group of thieves were "communicating via Apple AirPods" during a theft of more than $1,000 worth of shirts from a Vineyard Vines store. Local 21 News reports the same group tried to rob the same store a second time but were stopped by employees there.
Three iPhones taken in Boost Mobile robbery in Miami
A man took three iPhones from a Boost Mobile store in Northwest Miami-Dade in early October, leading the store's manager to give chase. Per WSVN, employees suspect the same thief was responsible for other recent thefts, including at other Boost Mobile stores.