Ugreen's new 13-in-1 docking station handles up to three external displays on M1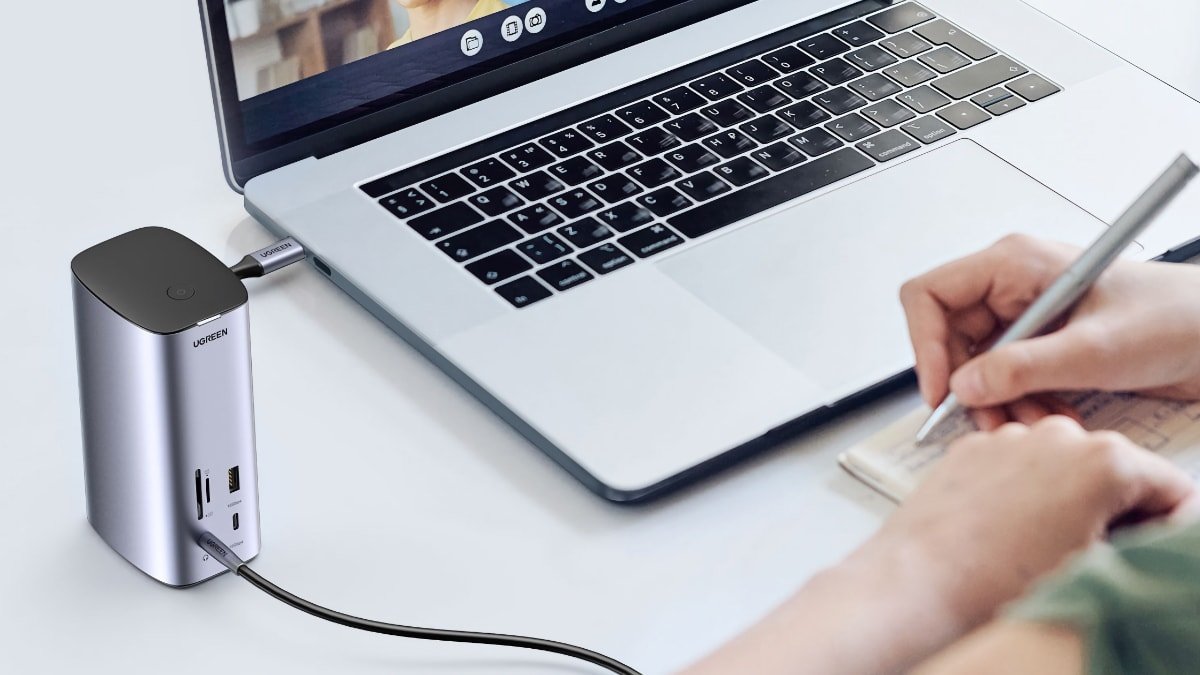 Ugreen has released a whopping 13-in-1 USB-C docking station, and it can drive up to three external displays for Apple Silicon Macs.
The docking station has 13 ports, enabling users to access 8K video output, triple display, fast data transfer, powerful charging, USB-Connectivity, Ethernet, and audio connectivity. The triple display function works for people who want to use the docking station to mirror or extend their display.
It's a wide range of ports that cover just about any use case, but most people probably aren't going to need this many unless they need several external displays to work with.
Ports include two HDMI, one DisplayPort, one USB-C Power Delivery at 100W, one USB-A 3.2 and one USB-C 3.2 at 10Gbps, two USB-A at 5Gbps, one Ethernet at 1000Mbps, one SD/Micro SD slot at 104MB/s, and a 3.5mm AUX port.
The Power Delivery 3.0 port provides a maximum of 100W to pass-through charge laptops while in use, allowing the station to charge a MacBook.
One HDMI port, and the DisplayPort, allows up to 4K@60Hz resolution to drive external displays, while the other can handle 8K@30Hz. However, Ugreen says that users must install DisplayLink software to ensure media display functionality and correct network port usage.
Otherwise, there are also limits on how monitors can be connected. On a Mac mini, users can have one display on HDMI and one on USB-C, for instance.
With the M1 13-inch MacBook Pro, or the M1 MacBook Air, users are limited to the built-in display plus one external monitor.
Pricing & Availability
The Ugreen 13-in-1 Docking Station is immediately available to purchase for $329.99 on Amazon, and offers a $30 coupon to save a bit of money.