Satechi Black Friday 2022: Get up to 30% off on all products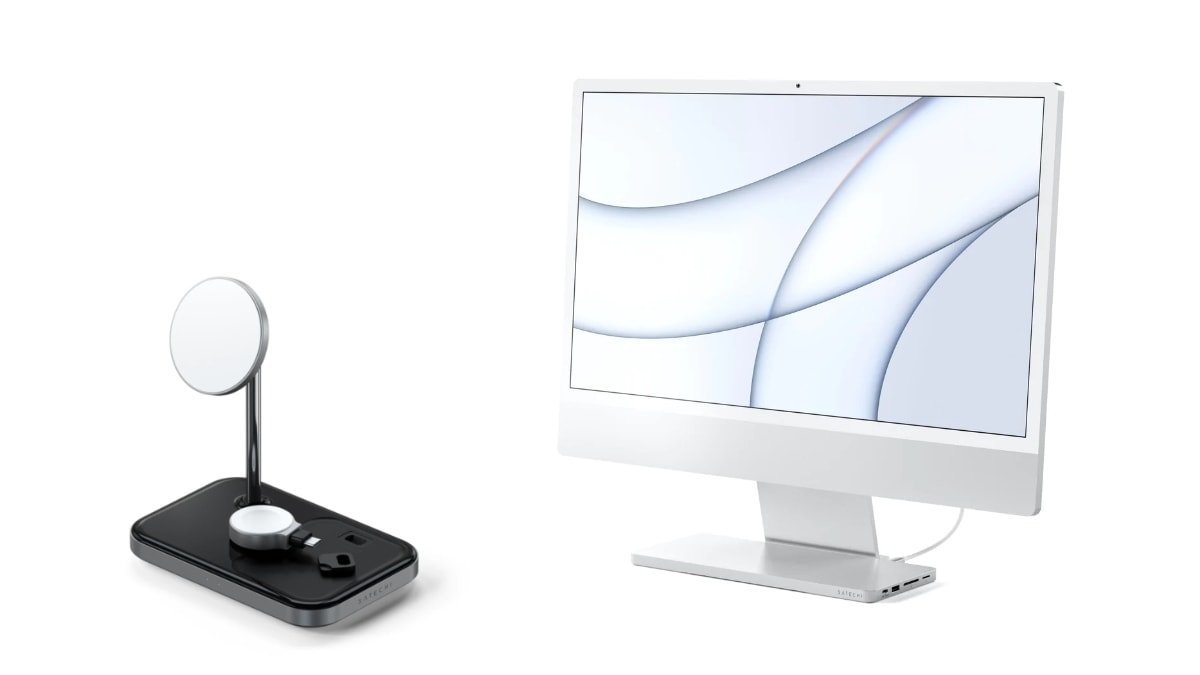 Satechi is kicking off its Black Friday 2022 sale, including accessories for Mac and other Apple products.
Through its website, Satechi's Black Friday sale offers 25% off products using the code BFCM25, or 30% off for orders over $150 with the code BFCM30. These codes can't be combined with other promotions.
Here are two of the Satechi products we like, although the company has plenty of other products to choose from.
USB-C Slim Dock for 24-inch iMac
Exclusively designed for the 2021 iMac, the Slim Dock has a built-in exclosure to add external storage and various ports and peripherals.
It includes a 10 Gbps USB-C data port, 10 Gbps USB-A data port, two USB-A 2.0 ports, micro/SD card reader slots, and NVMe SATA Enclosure.
USB-C Slim Dock for 24-inch iMac is available for $149.99.
3-in-1 Magnetic Wireless Charging Stand
Satechi's charging stand can charge a MagSafe iPhone at 7.5W, Apple Watch at 2.5W, and wireless AirPods at 5W simultaneously.
Charging stands like these make a great addition to a desk or nightstand as they help eliminate multiple cables.