Apple adds new Shortcuts actions for Books, Wallpapers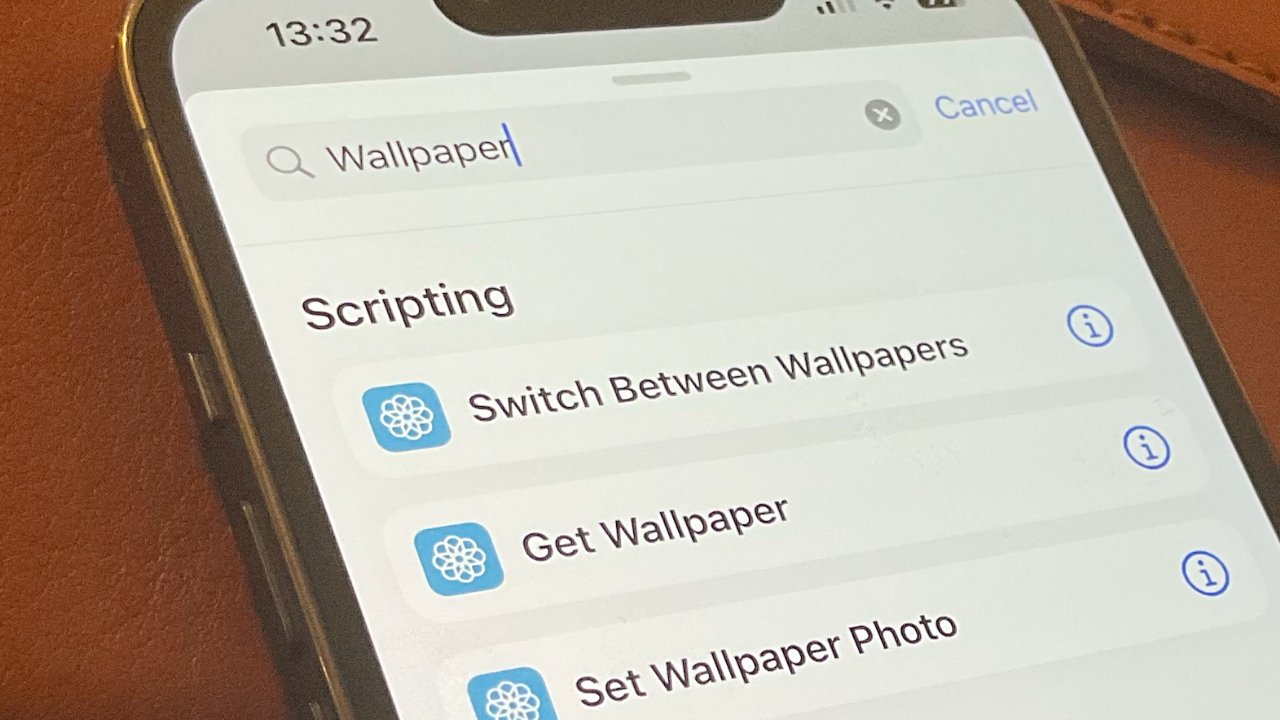 Apple has released an updated Shortcuts app with new actions for controlling Apple Books, and switching wallpapers on iOS.
Shortcuts lets users create basic automation on the iPhone, iPad, and Mac. So if an iPhone user always texts their partner to say they're leaving work, Shortcuts can just send that message automatically on the commute home.
With iOS and iPadOS 16.2, plus macOS 13.1, Apple has added a series of new Shortcuts actions. It's also enhanced some existing actions, and made "reliability improvements to the Shortcuts editor and library."
New Apple Books actions in Shortcuts
Users can now create Shortcuts that take advantage of these new actions:
Open Book
Play Audiobook
Change Book Appearance
Change Page Navigation
Change View in Books
Open Collection
Search in Books
Turn Page
So maybe a user reads a particular textbook at work, but is deep into the latest Lee Child thriller at home. A single Shortcut could now open the right book depending on where the user is.
Shortcuts on the Mac generally lags behind its implementation on the iPhone and iPad. However, these Apple Books Shortcuts actions work across all devices.
New wallpaper actions in Shortcuts
Switch Between Wallpapers
Get Wallpaper
Apple specifies that these two new actions work on iOS. That definitely means the actions will not be recognized on the Mac, but will on the iPad.
Note that although "Get Wallpaper" has the word wallpaper, singular, the action actually works with multiple wallpapers. Calling this in a Shortcut will return a list of "all of the wallpapers added to the Lock Screen on iOS."
There's also an updated Set Wallpaper Photo action, which "can now set photos for wallpapers that use iOS 16's new widgets and customization options."
Updated actions
Existing actions that Apple has improved, range across batteries, calendars, maps, and more. In each case, the action is unchanged so existing Shortcuts that use them should not notice a difference.
But new or revised ones can take advantage of small but significant improvements.
Get Battery State now says when a device is being charged
Edit and Find Calendar events with finer criteria
Find Health Samples now includes sleep phases
Set Parked Car no longer presumes you're with your car
Speak Text reliability has been improved
Start Timer adds a prompt to select a time
What's still missing
Every update to Shortcuts is welcome, and especially so with macOS Ventura as it's with this update that the Mac and iPhone versions are nearing parity. Except there are still peculiar differences, such as Shortcuts for iPhone including actions to do with Tab Groups in Safari — and the Mac not having any.
It's been over five years since Apple acquired the Shortcuts technology by buying Workflow. But still apparently small actions, such as setting a device's Auto-Locktime, are not available.