Apple halts update to HomeKit's new Home architecture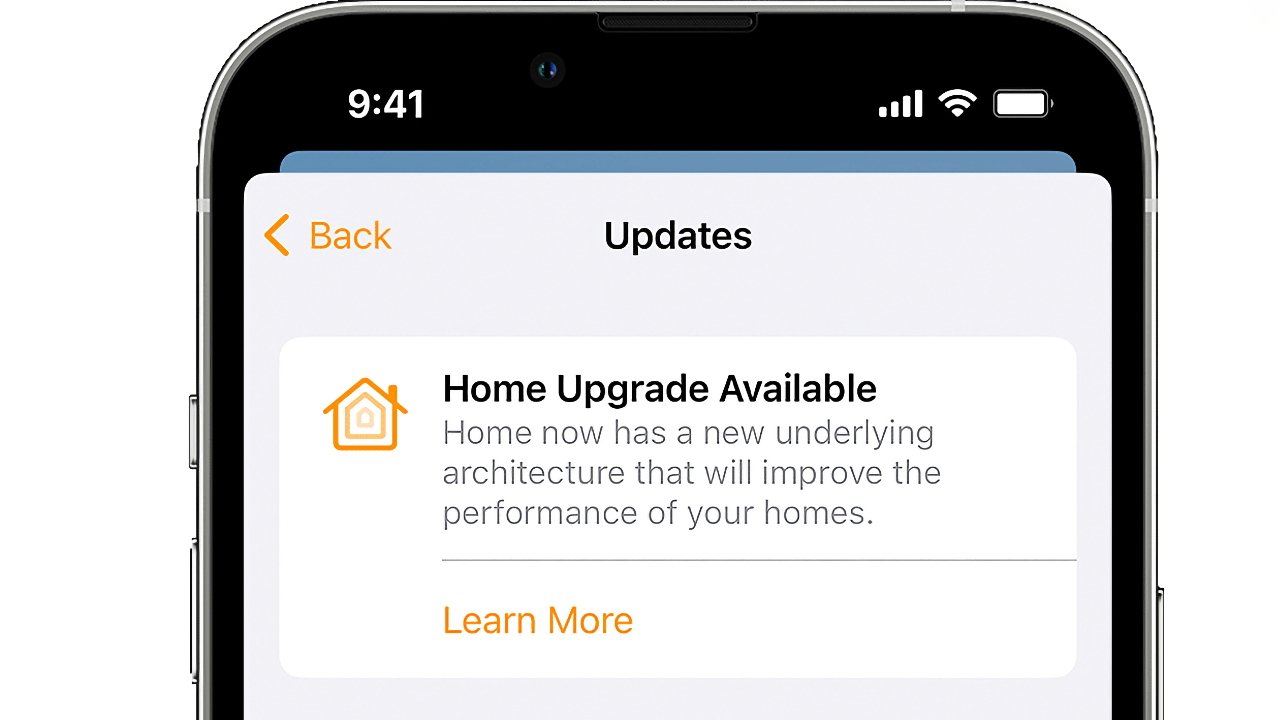 AppleInsider may earn an affiliate commission on purchases made through links on our site.
Following multiple reports of problems with HomeKit's new update, Apple appears to have withdrawn the option to upgrade to the new architecture.
The latest update to iOS 16.2 caused problems for some HomeKit users, as detailed on AppleInsider's dedicated HomeKit Insider podcast. Now without any notification, Apple appears to have halted the update and removed the option from the Home app.
Previously, users of the Home app would be prompted with "Home Upgrade Available." The prompt also explained that "Home now has a new underlying architecture that will improve the performance of your home."
Now this prompt reportedly no longer appears, as first spotted by MacRumors. In our own testing on Thursday morning, the option to update the whole architecture is inaccessible. Existing updates already applied seem to remain intact, however.
Curiously, the removal comes within 24 hours of Apple updating its HomeKit support documentation to include instructions on how to update to the new Home architecture. There's no mention of any delay in that document, nor has Apple commented publicly.