Apple's AR headset to automatically adjust lenses for perfect images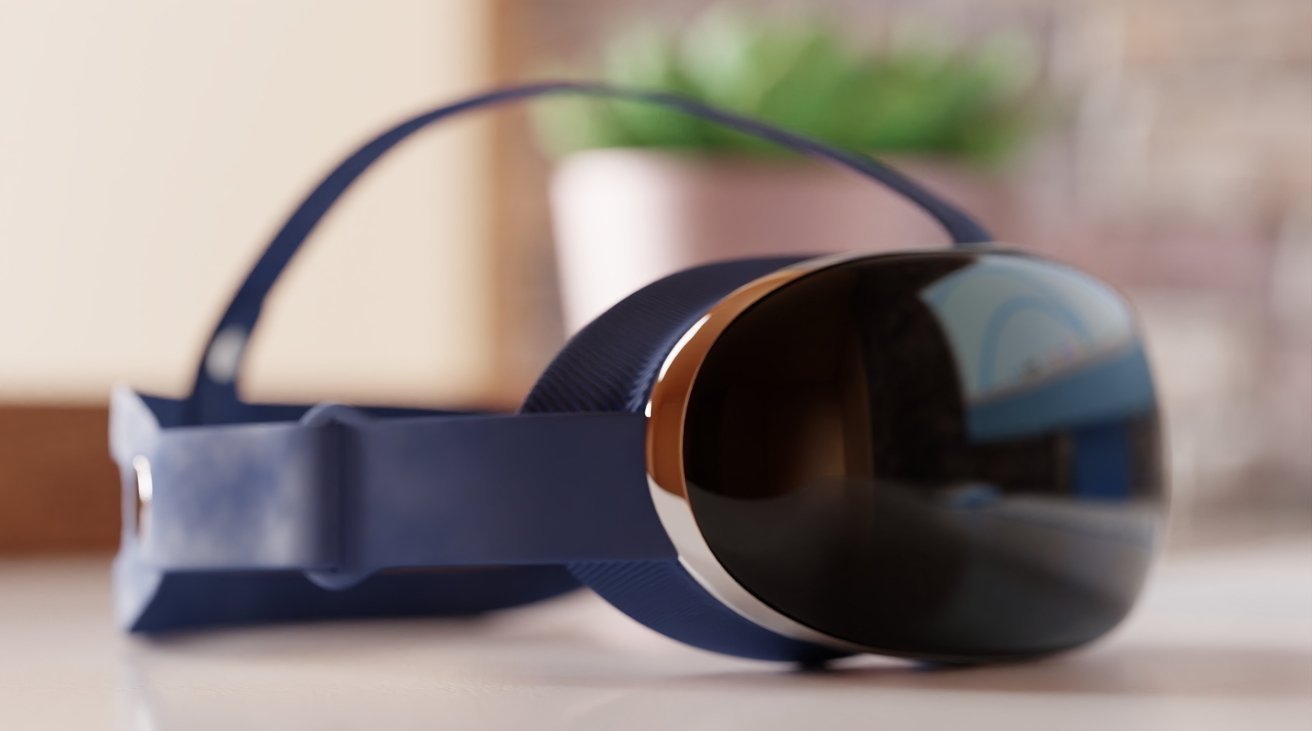 Apple's long-rumored AR and VR headset will use motors to automatically adjust lenses for the user, new details about the inbound product surface, as Apple gets even closer to launching it.
The mixed-reality headset has been the subject of many rumors over time, and despite an extended development time, is still thought to be on the way. In a Tuesday report on the head-mounted device, the headset is expected to include many quality-of-life improvements to the existing augmented reality and virtual reality headset format.
So far, Apple's headset is believed to be reminiscent to ski goggles, with an external array of cameras to power both AR and VR apps. According to details from interviews with people who worked on the project published by The Information, the headset may offer more than the usual experience.
For a start, small motors will be used to shift the lenses inside the headset, to provide the user with the best experience possible. A dial is also anticipated for the headset, which will allow users to switch between fully-immersive VR and a blended view to see their surroundings.
While some headsets include their own sound systems or enable headphones to be used, it is claimed that Apple has already worked on adding support for AirPods Pro. It is claimed Apple has included tech in the newest AirPods Pro release so that they will work better with the rumored headset.
Battery placement and displays
To make the headset more balanced, a 2022 design had Apple using an external battery pack attached to the headband and tethered via a cable to the headset itself. The design was controversial for engineers, in part due to Apple's preference for a cable-free design, and that the battery could've been integrated into the headband itself.
The cable magnetically attaches to the headband, rather than requiring clips or tethers. As for battery life, the unit will last for two hours from one battery pack, but another could be swapped in when required.
For the display, Apple is said to use a pair of inward-facing displays for each eye, and a larger outward-facing one for the front. The outer screen, intended to show facial expressions of the user, will also be a low-refresh-rate version, similar to the tech behind Apple's always-on displays.
Those internal displays will offer an 8K resolution in total, with 4K for each eye and they will also be micro OLED panels produced by Sony.
On wearing the headset, the lens motors will automatically adjust the positions to match the user's interpupillary distance, to give the best image of its 120-degree field of view.
Sensors and Chips
The headset will have more than a dozen cameras and sensors, which will capture facial expressions and body movements, including the user's legs. At least one camera will be used to capture eye movements, which can enable battery-saving foveated rendering to be performed.
While cameras were originally thought to track eyebrow and jaw movements, one source claims the headset now uses machine learning to capture facial expressions.
The sensor list will include short and long-range LiDARs, used to track the environment around the user. Those sensors will be hidden as much as possible, with the aluminum and glass construction used to maintain Apple's famed aesthetics.
A pair of chips will be used for processing, with "Bora" being an image signal processor, while "Staten" is a SoC. Produced using a 5-nanometer process, the two will work together for tracking the environment and movements, however Apple had to create more silicon to minimize lag between the two.
Multiple swappable headbands are touted, including one intended for developers and another with speakers for consumers. Rather than using Bluetooth or a physical headphone jack, Apple instead intends for users to use AirPods and the H2 chip for low-latency communications.
On controls, hand tracking and voice recognition is preferred, however a wand and finger thimble have also been tested. A final control scheme has yet to be decided upon.
One thing that hasn't changed in the rumors is cost, as the supposed pricing of $3,000 is still apparently on the table.
AppleInsider will be covering the 2023 Consumer Electronics Show in person on January 2 through January 8 where we're expecting Wi-Fi 6e devices, HomeKit, Apple accessories, 8K monitors and more. Keep up with our coverage by downloading the AppleInsider app, and follow us on YouTube, Twitter @appleinsider and Facebook for live, late-breaking coverage. You can also check out our official Instagram account for exclusive photos throughout the event.