Keychron S1 review: Minimal, mechanical, modern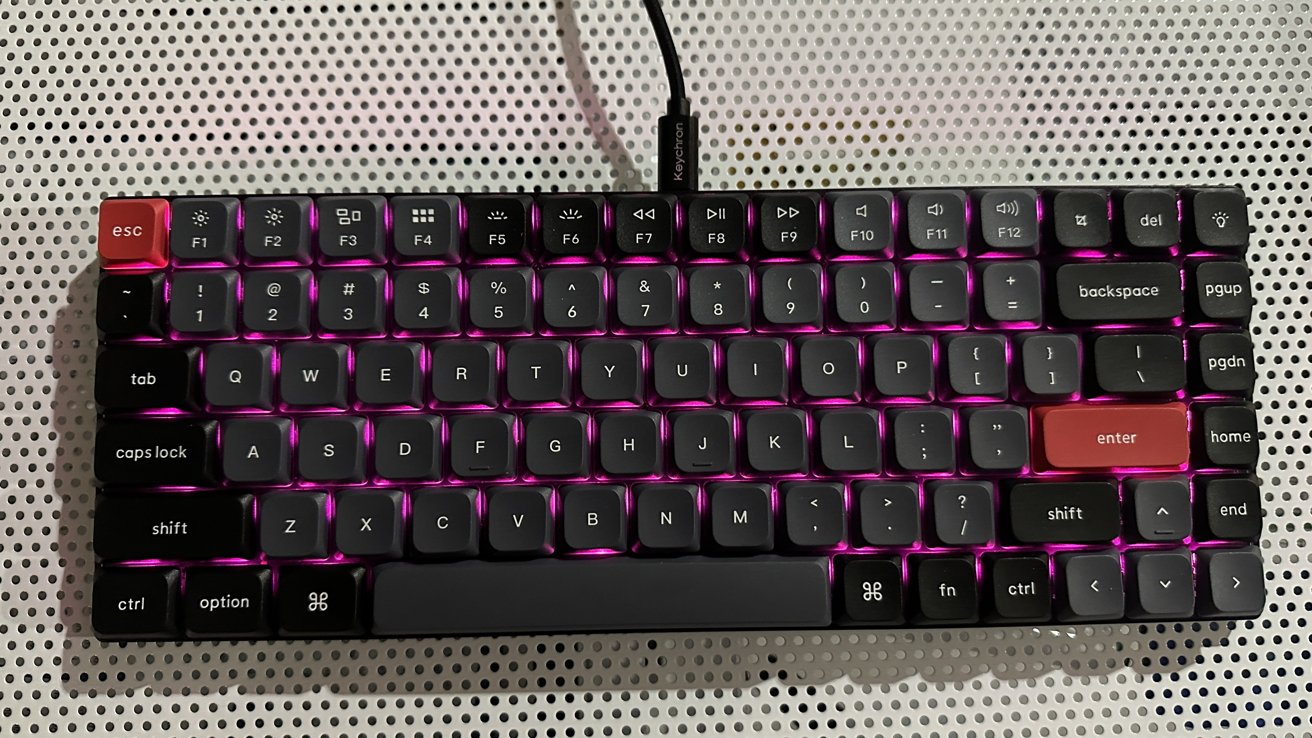 ---
AppleInsider may earn an affiliate commission on purchases made through links on our site.
The Keychron S1 is a low-key mechanical keyboard alternative for those starting out in the field of enthusiast-level peripherals.
The S1 is Keychron's attempt at a minimal, yet high-quality, 75% mechanical and wired keyboard that offers the same customization as others from the manufacturer. Those new to mechanical keyboards will find the S1 to be highly accessible, with the option for hot-swappable keys and easily customizable key mapping with QMK/VIA software.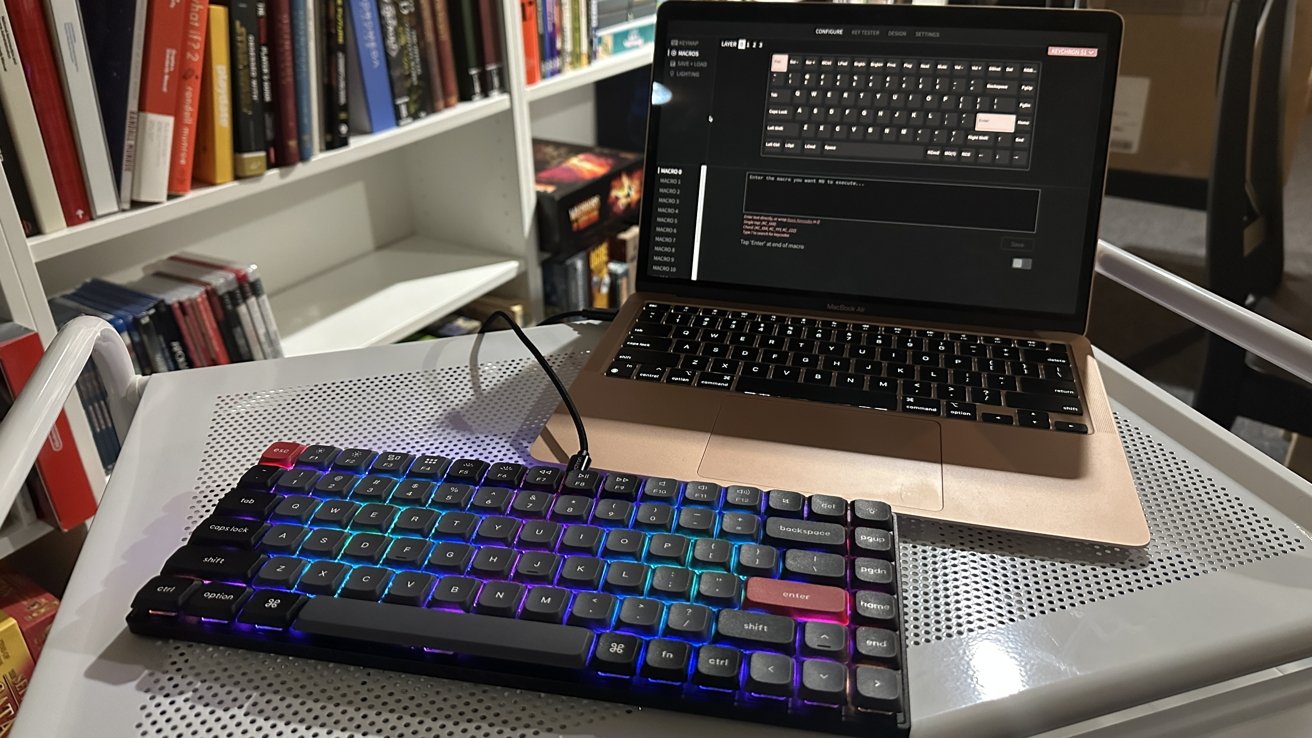 Keychron S1 - Design
The S1's body is all metal, with a CNC-machined aluminum body and a steel backplate ensuring a long-lasting experience and durability. Despite the metal build, it only weighs at 960 grams (2.11 lbs), making the S1 lighter than most of the other keyboards in the Keychron family.
We found it more comparable to the Nuphy Air60 and Air75 in its portability, size, and weight.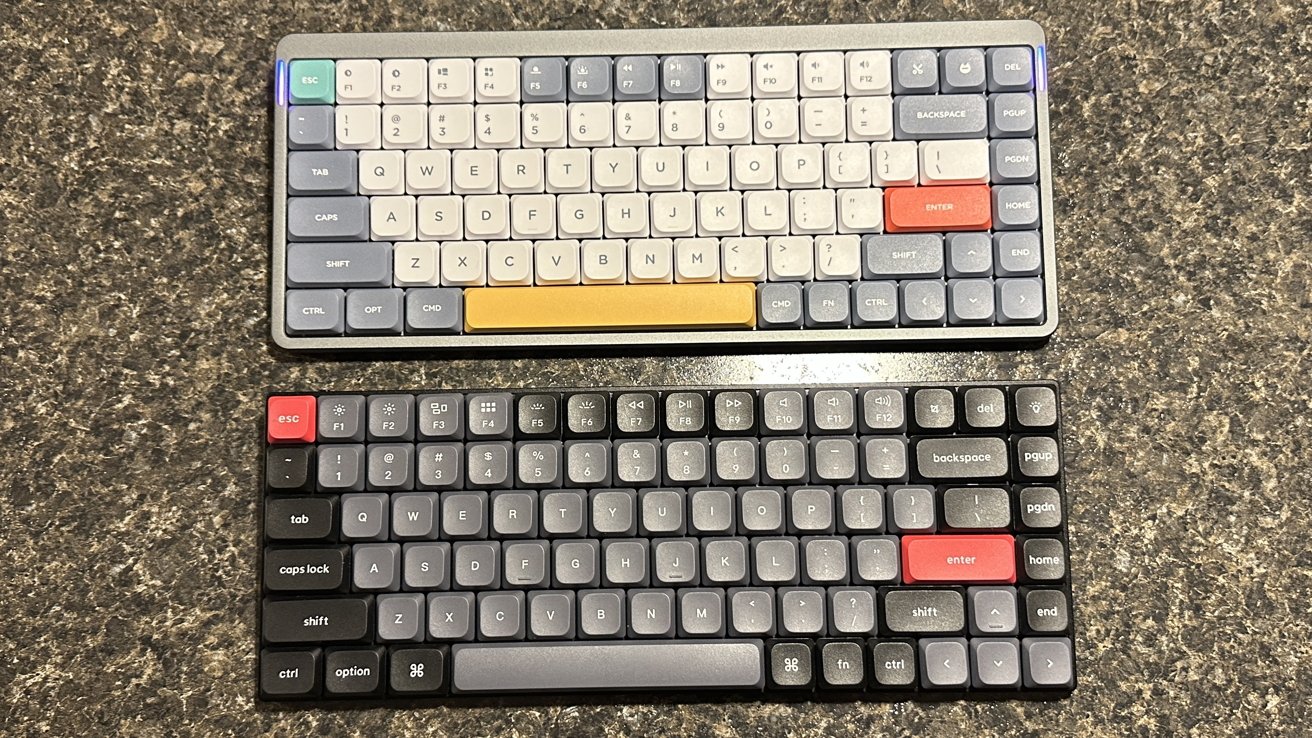 As for the keys, the S1 has low-profile, double-shot PBT keycaps that ensure durability and lessened shine over time. You can choose from Gateron blue, red, or brown switches that make for a satisfying, non-distracting typing experience, which is also assisted by a layer of sound-reducing foam under the keys.
Coming in a white-backlight and RGB version, the S1 has 22 different lighting modes, which can manually be switched through via the top-right lightbulb key or through the VIA software.
For those who alternate between Mac and Windows setups, the keyboard has a switch to change between the operating systems. It also ships with both Windows and Mac key sets, allowing for easier long-term transitioning between computers.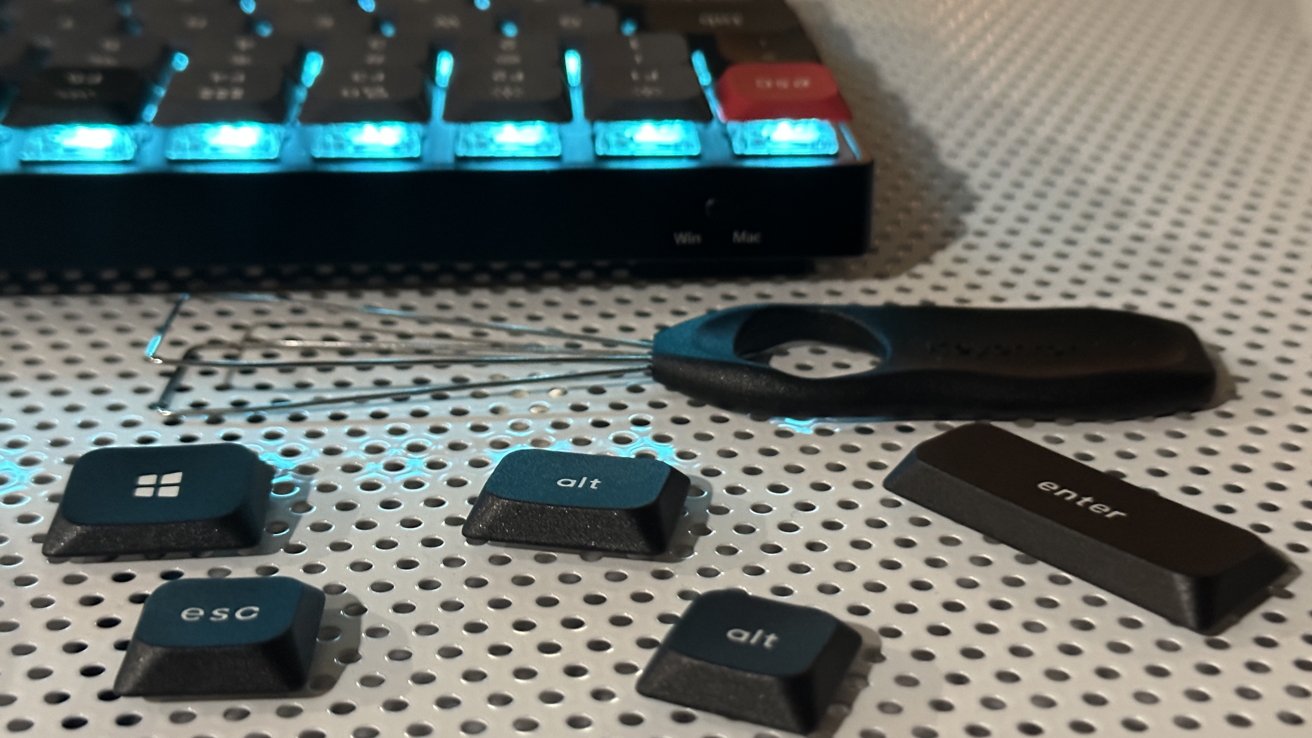 Keychron S1 - Customization
Given you purchase the RGB and hot-swap version for the extra $20, the S1 offers a high level of customization that compliments its minimalism. As mentioned earlier, you can replace key switches without worrying about a soldering iron.
VIA, the configuration software, allows for free reign over your typing experience with macros, savable key mapping, digital lighting adjustment, and more.
We found the installation of the VIA software to run slightly slow on an M1 MacBook Air, possibly due to the version used being made for Intel chips rather than an Apple Silicon-native release.
To minimize troubleshooting, we found that downloading VIA and the JSON file for the keyboard on Keychron's website, followed by adding the JSON file to the VIA software was the easiest setup.
The keyboard angle can also be adjusted between three and six degrees with a set of rubber feet. We found the six-degree angle to provide more comfortable typing. In exchange for durability, the rubber stands are a little tricky to take out.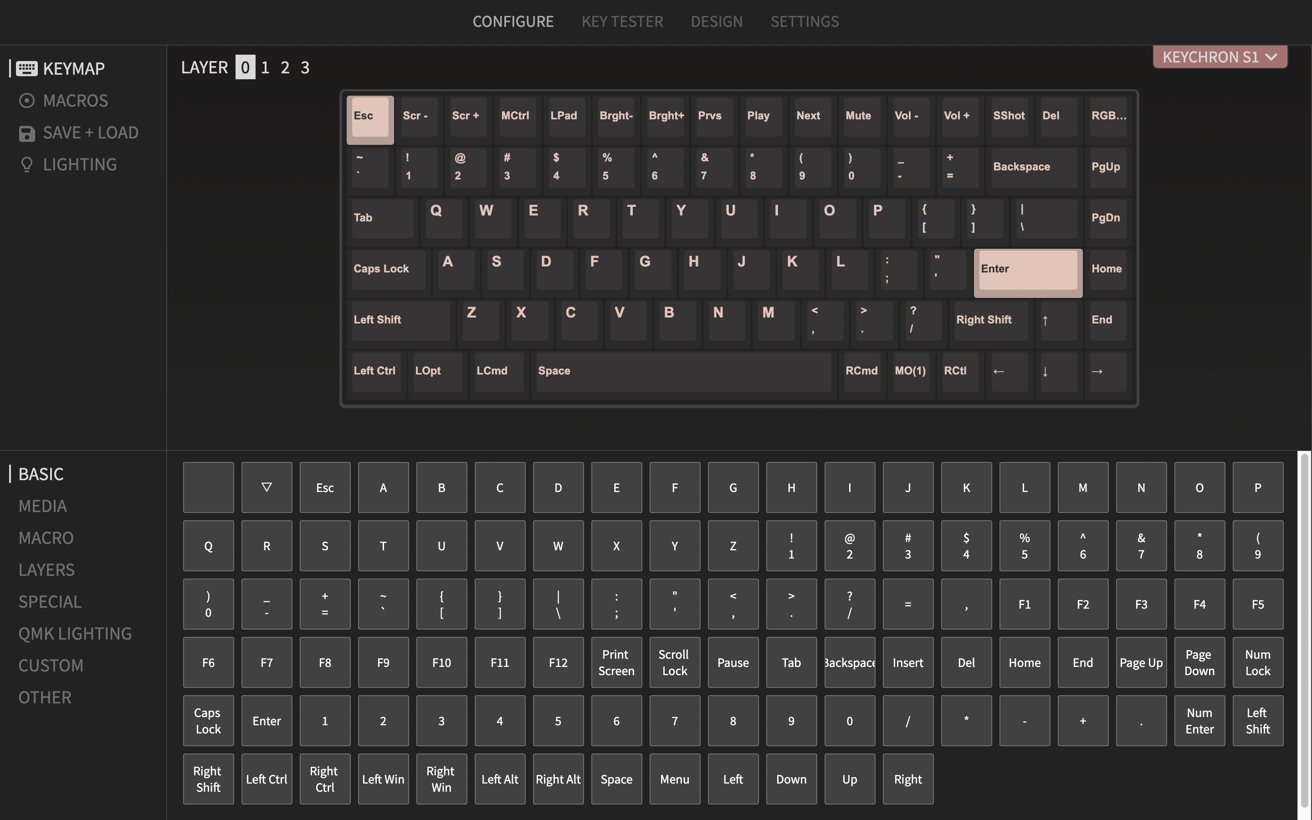 Should you buy the Keychron S1?
The brown switches in the review unit performed well for all typing scenarios as well as light gaming. We found no discernible discomfort while typing for long periods of time, although Keychron sells wrist pads separately for those who may need them.
Keychron also sells a carry case, but the build quality of the S1 ensures minimal damage if it's carried alongside your laptop in a bag.
As a wired keyboard, the S1 is optimal in a fixed setup, but its light weight for a mechanical keyboard makes it just portable enough for travel if you don't mind the heft.
If you've been thinking about trying a mechanical keyboard or need a high-quality minimalist keyboard, the S1 is a great choice. Typists and gamers alike will appreciate the design, durability, and customization offered for the price.
Good durability and build quality
Portable
Customizable and accessible
The Keychron S1 is available on Keychrons website for $109 for the base white backlight version, $119 for RGB, and $129 for RGB and hot-swappable keys. Accessories are also available for purchase.