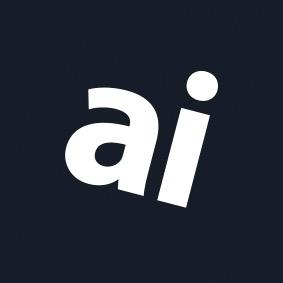 Why you can trust AppleInsider
Powerup 4.0 Paper Airplane Review: Level up your hobby plane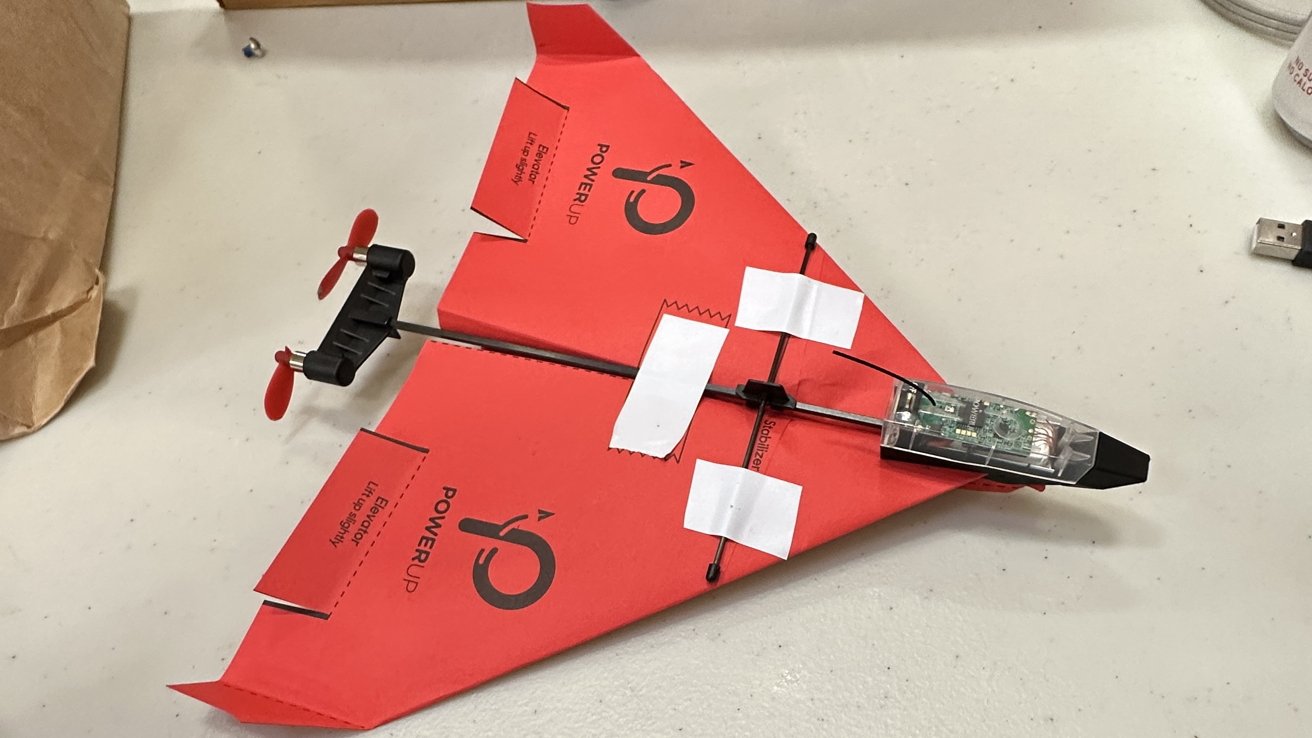 ---
The Powerup 4.0 is a versatile Bluetooth-controlled motor and propeller combination that can bring any DIY paper airplane to the next level.
Powered by twin motors and controlled through smartphone via Bluetooth, Powerup 4.0 can attach itself to paper, light balsa wood, and foam hobby planes under 20 grams to enable powered flight. This gives free rein to hobbyists who wish to try designs made for Powerup, or make their own.
Out of the box you get the main module, a charging cable, four plane templates, a support crossbar, a spare propeller set, trim card, and user guide. Each separate plane design comes with a QR code that points to a video tutorial on putting it together, each of which has beginner friendly and concise directions.
The motors on the main module are impressive, and the full-throttle speed is claimed to be 20mph. We found this to be a sensible specification, as propellers at full speed can cut you, which we unfortunately demonstrated. So, be careful with handling before takeoff.
The rubber nose of the module helps product the computer and battery, and the carbon-fiber material makes it durable overall for many flights and crashes.
With a Bluetooth range of 240 feet, we never found the plane faltering during flight, and the additional Bluetooth strength indicator on the app helps check your connection mid-flight. As for battery, the claimed ten minutes of flight time can go down quickly if you're not careful with the throttle. Maintaining 30%-50% power in flight is recommended for a beginner flight.
The lithium polymer battery does take thirty minutes to charge, which can be off-putting for those excited to fly, but it can be easy to charge on the go with portable batteries and a micro-USB charger. We find that the gyro accelerometer and data analytics built into the computer contribute to the high-drain, slow-charge nature of the 4.0, but is worth it for the smart-plane quality.
These features are nicely enhanced by the Powerup4 app, available on both iOS and Android. With only four menus, it allows you to switch between planes to adjust the gyro, fly the planes, look over flight statistics, and even fine-tune controls to your preference.
We tested the "Invader" and "F22 Raptor" models using the Powerup 4.0 module.
It's strongly recommended that any Powerup 4.0 plane is flown in an outdoor location with suitably clear weather and grassy ground. The harsh New England winter was not easy on either plane chassis, and we found that concrete or hard floor landings will break propellers nine out of ten times.
Powerup 4.0 RC: Invader
The Powerup 4.0 box comes with four papers, each making an "Invader"-class plane. With high maneuverability, speed, and endurance claimed on the app, it's an easy to make, with only scissors and scotch tape needed for assembly.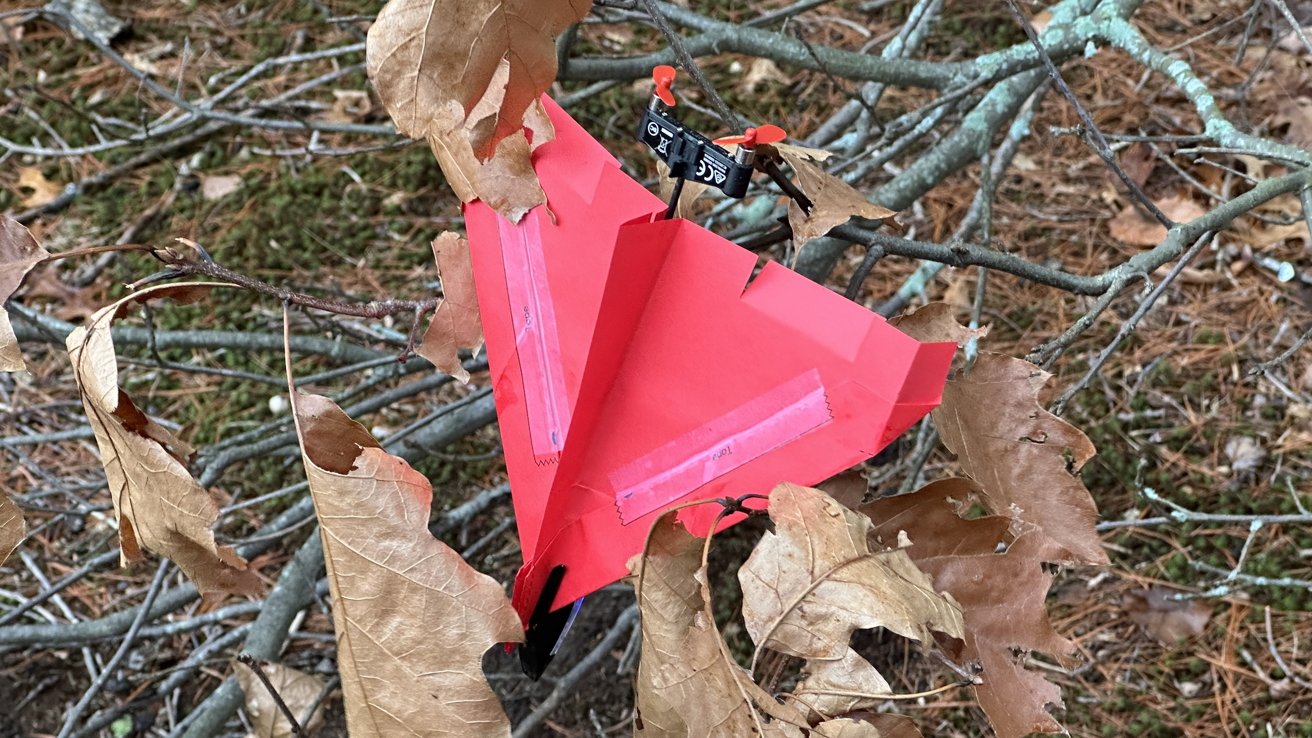 The Invader is a low-risk, easy way to get adjusted to flying with the Powerup. The high speed forces you to adjust your speed early, gaining more control and experimenting with turns and maneuvers.
The high-quality paper helps repel moisture, making flights in misty weather possible. However, any precipitation more than a drizzle would ruin a flight.
Powerup 4.0 RC: F22 Raptor
The F22 is a more complex build, sold separately, that caters more toward flight enthusiasts and crafters. With high maneuverability and moderate speed and endurance, it can sustain higher flight times than the Invader model, but requires careful handling during flight.
The foam plane requires scotch/packing tape, hot glue, and a hobby knife to properly construct. Additionally, the Powerup 4.0 accessories kit is needed to install the module on the underbelly of the plane, where a 2.4mm Phillips screwdriver is needed to put on the vertical mount.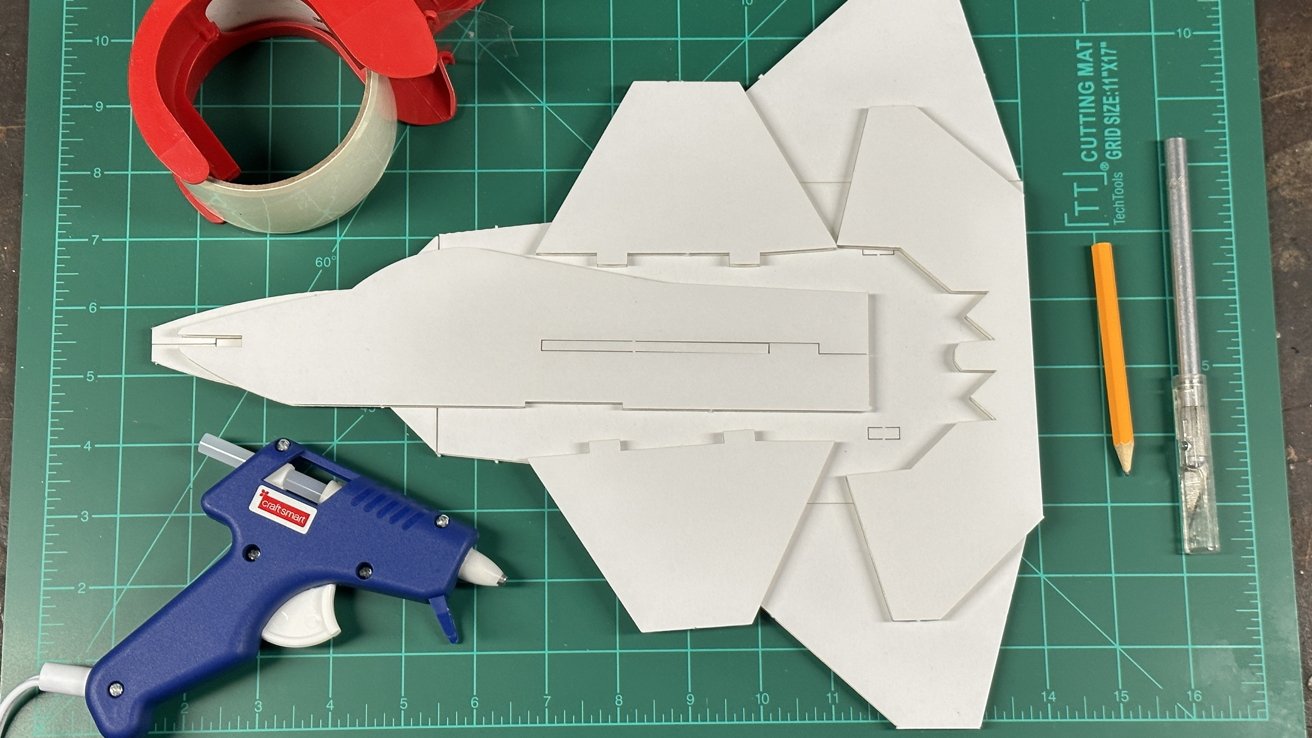 The larger design and foam make for a smoother flight experience in contrast to the Invader, but the same foam material can create a difficult experience for beginners, as our inexperience in RC created quite a few damaging crashes. Granted, sub-freezing temperatures have also impacted the flight experience.
Should you buy the Powerup 4.0 plane?
The Powerup 4.0 doubles as a great accessory for hobbyists and gift for flight enthusiasts and young. It's many available models, accessories, and options for DIY design and customization create infinite possibilities for those who want to take advantage of them.
For beginners, trying out the paper models is a great way to get into the hobby and focus on flying skills. Enthusiasts will find themselves applying Powerup to different builds and fine-tuning controls on the app.
Either way, the module allows for many uses for flight and fun.
Great versatility
Beginner-friendly
Smart features aren't gimmicks
Propellers are surprisingly flimsy — but will cut you anyway
No more micro USB, please
No paper instructions in case of no internet
The default Powerup 4.0 is available on Amazon and the Poweruptoys website for $69.99 on sale at time of publication. The F22 is $19.99 alone, and the accessory kit $14.99.
The bundle with all three is $109.99 but is currently unavailable on Amazon.