Spotify rant demands decisive action against Apple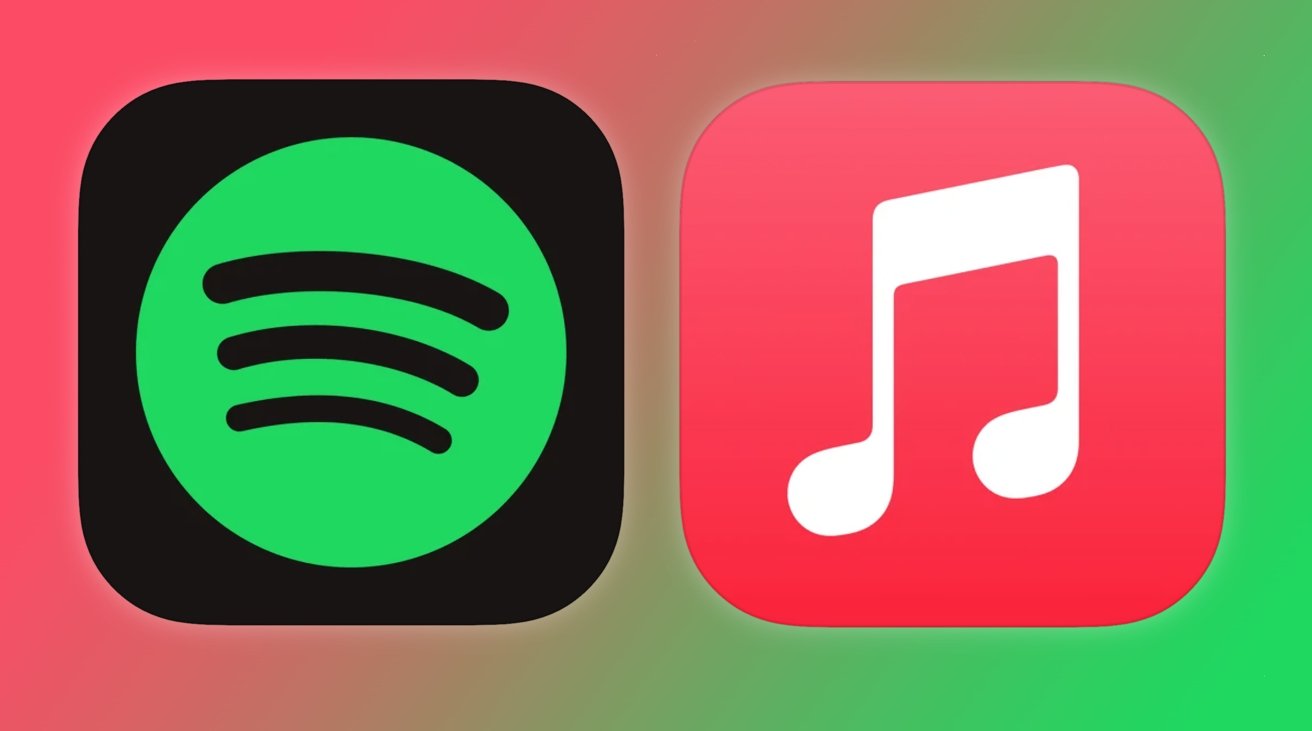 AppleInsider may earn an affiliate commission on purchases made through links on our site.
A consortium led by Spotify has written to the European Union claims that Apple is defying courts and regulators, so it wants "urgent action" from courts and regulators.
Spotify previously got the EU to investigate allegations against Apple of antitrust behavior in 2019. Apple originally fought back, accusing Spotify of wanting all the benefits of being a free app, without being a free app.
Then in 2020, Spotify said it expected Apple would open up its platforms as a result of its complaint to the EU. In 2021, the EU issued a preliminary report that Apple was in breach of European Union competition law.
Now Spotify has posted an open letter to the EU's antitrust chief, Margrethe Vestager, demanding in part that the Union should act on that preliminary report, and also "swiftly enforce" the Digital Markets Act (DMA).
"Apple has and continues to defy every effort from courts and regulators to address these unfair practices," says the letter. "While Apple continues to reap unfair rewards, the harm to developers and, more importantly, to consumers is immeasurable."
"The time has come for urgent action from the EU to end Apple's abusive behaviours," it continues. "The EU has the opportunity to take the lead, but it must act fast as every day that passes is a loss for innovation and for the welfare of European consumers."
The letter is signed by executives from eight companies:
Spotify
Basecamp
Deezer
Proton
Schibsted
European Publishers Council
France Digitale
News Media Europe
Spotify's letter also calls for a "rapid decision in the competition case against" Apple Music "for its illegal, anti competitive behaviour."
"Many of the anti-competitive behaviours described in the Commission's Statement of Objections against Apple are felt not only by music streaming services but by countless other app providers who wish to offer goods and services via the iOS App Store," continues the letter. "That Statement of Objections is nearly two years old and the abuses and consumer harm will continue until a remedy is enforced."
"Any attempts by Apple and other gatekeepers to circumvent the rules — including on misleading and vague grounds of privacy and security — should be resisted.," it concludes.
Previous independent research says that in 2021, Spotify had 31% share of the global music streaming market. Apple Music was the second most popular on 15%. The company also continues to wrongly claim that all of its subscribers are hit with a 30% subscription fee, where the actual number is 15% for subscribers that have been with the service for over a year.