Apple reportedly still working on iPhone reverse charge feature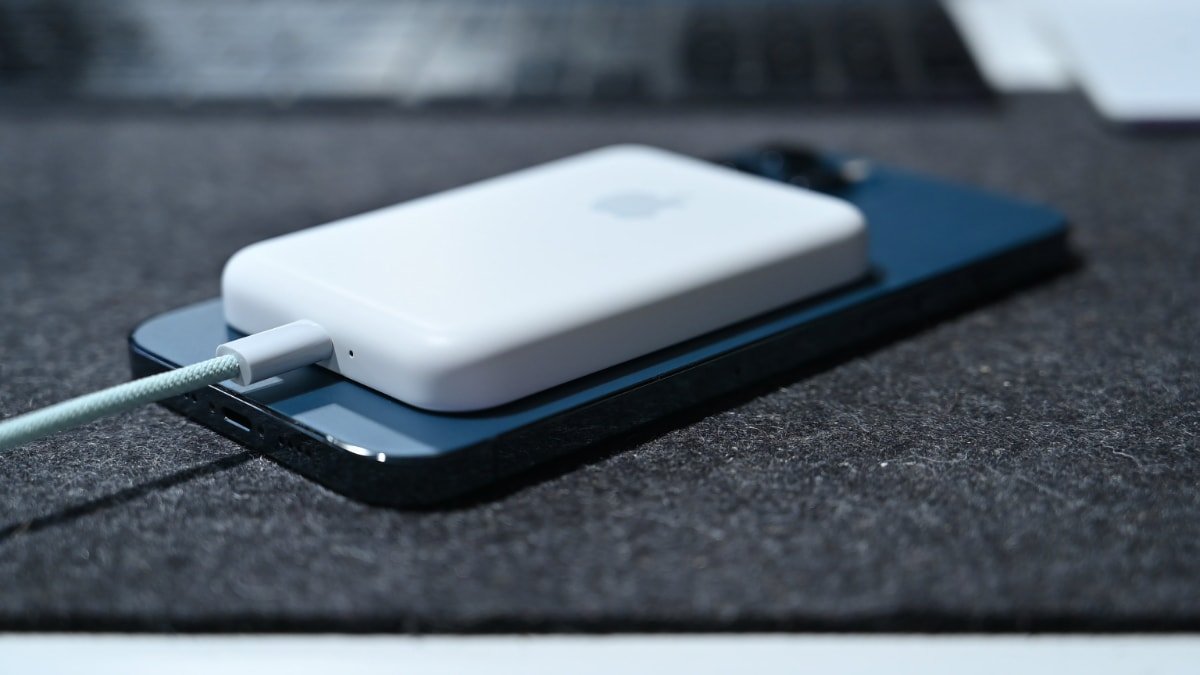 AppleInsider may earn an affiliate commission on purchases made through links on our site.
Rumors have circulated for a few years that an iPhone could offer reverse charging to power accessories, and a new report claims Apple is still working on the feature.
In 2019, a teardown of the iPhone 11 Pro Max suggested that the device had a deactivated reverse charging feature, also known as bilateral wireless charging. A Federal Communications Commission filing in 2020 hinted that the iPhone 12 series would have the feature.
Now, a report on Monday from 9to5Mac says that Apple is continuing to work on the charging feature despite engineering delays. Sources cited in the report claim that Apple hoped to debut it in the iPhone 14 Pro models, but failed to meet the deadline for mass production in time.
The feature would allow an iPhone to use its battery to recharge accessories using Qi wireless charging. So, for example, a user could place their AirPods case onto the back of their iPhone to charge them.
Apple is reportedly developing "wireless power out" firmware for the feature that could manage charging speeds and efficiency, and heat dissipation. The company could also create a unique user interface that includes an on-screen animation and a sound effect when it activates reverse charging.
However, as the report notes, there is still a chance that Apple will delay the feature again or halt the project entirely due to challenges around the heat management and charging speeds. The launch of the iPhone 15 in 2023 will reveal if the company has added reverse charging — or not.