Bomb threats made via AirDrop ground flight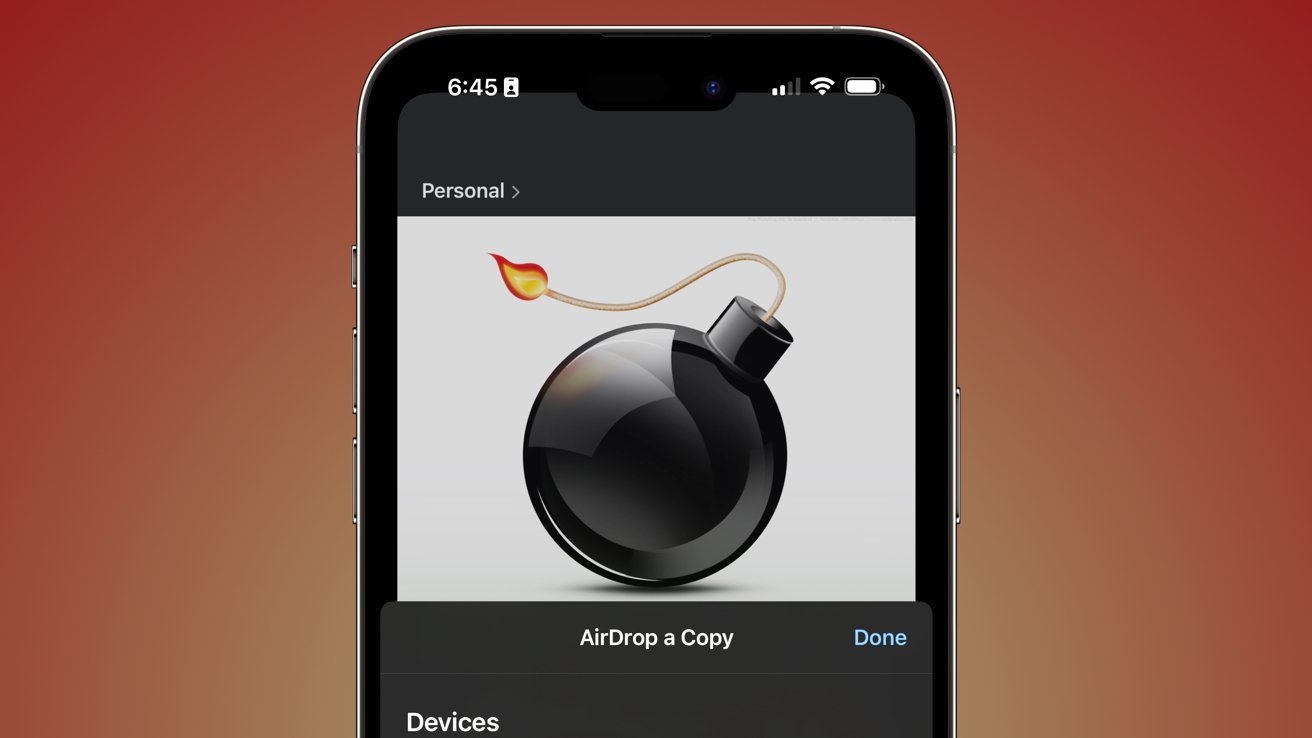 A high school student is now facing the long arm of the law, after he used Apple's AirDrop to send a bomb threat to other passengers on an American Airlines flight.
AirDrop is a technology used by Apple products like iPhones to quickly send and receive files between devices. It can be quite useful in offices or education settings, but it has been weaponized by some bad actors.
According to a report from local El Paso news station KTSM a juvenile was arrested and faces charges relating to a bomb threat made via AirDrop during an American Airlines flight. The juvenile was attempting to AirDrop files with other users on the flight, when a prompt would appear on their devices stating, "I have a bomb would like to share a photo."
This is achieved by renaming the user's device to "I have a bomb" in the Settings app. It means users don't have to accept the AirDrop to see the bomb threat.
The flight was taxiing before takeoff when the threat was made. The flight was grounded, and passengers had to exit the craft for inspection.
The juvenile ultimately confessed to what they had done. Evidence of the action was found on their iPhone. They are facing felony charges in El Paso.
A statement from the Texas Department of Public Safety was shared via Twitter.
NEW: Juvenile detained in El PasoTX will be prosecuted. Pittsburgh Central Catholic confirmed students were on board this flight & detained. Sources tell me the student who airdropped this message was a Central Catholic student. Awaiting more info from the Diocese of Pgh #WTAE pic.twitter.com/06DO836YtU

— Marcie Cipriani (@MCipriani_WTAE) February 20, 2023
The report doesn't mention which passengers were receiving the bomb threat. There are two possibilities that the student could have exploited to use AirDrop in this manner.
One option is that the AirDrop settings for those passengers receiving the threats could have been set to "Everyone." This has been an issue before, as unsolicited nudes nearly canceled a Cabo flight.
Although, anyone who has updated to iOS 16.2 or later will have a 10-minute limit for setting AirDrop to "Everyone." It reverts to "Contacts Only" after that short time, and users will no longer be discoverable by anyone not in their contacts.
That means the student was likely sharing the threat with classmates who had them in their contacts. In either case, the result is a grounded flight, angry passengers, and a felony charge.