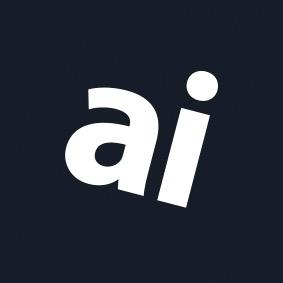 Why you can trust AppleInsider
Massdrop x Sennheiser HD 58X Jubilee review: Headphones for serious listening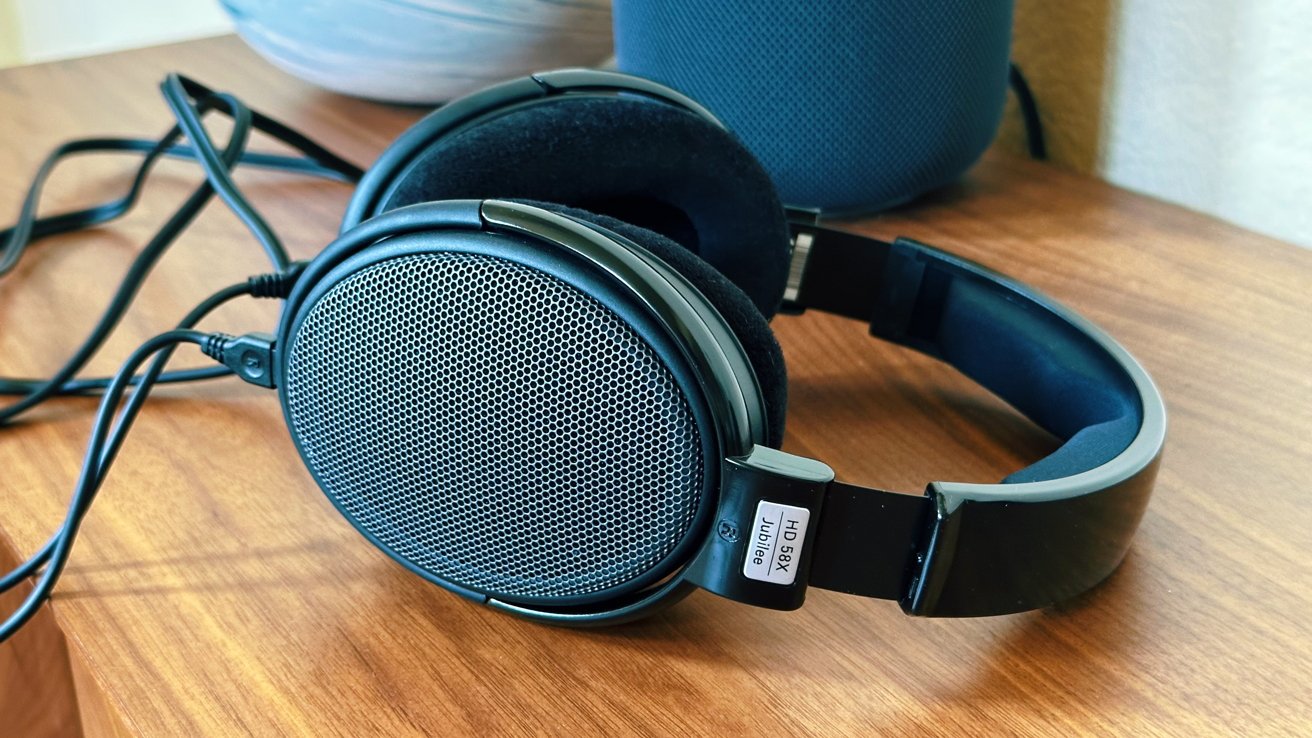 Massdrop x Sennheiser HD 58X Jubilee
4.0 / 5
---
Anyone interested in wired headphones should look at Massdrop x Sennheiser HD 58X Jubilee, but those more focused on streaming music from their recent iPhone should skip in favor of a wireless option.
These headphones are targeted at audiophiles or anyone seeking thoughtfully designed audio products. There is no app that will connect to these.
As a quick overview, the Massdrop Sennheiser HD 58X are open-back headphones that allow more air in and sound out. As anticipated, we experienced plenty of sound leakage, making these less than ideal in a quiet office.
Of course, the design also allows a more natural, less confined listening experience if you have a generally quiet space.
On the spec side, they have a frequency response of 12-38,500 Hz (-10dB) and a 150 ohms impedance. They also only weigh 9.2 ounces and include a 6-foot detachable cable.
The headphones aren't new. If you're interested in the story of their inception, you can read more about it on Massdrop.
The Massdrop Sennheiser HD 58X are squarely aimed at people interested in listening to music.
You don't have to be a self-proclaimed audiophile to appreciate these headphones' audio quality. Still, you do have to be willing to listen in specific ways, accommodating a wired connection.
We loved the wide soundstage and natural sound from the Massdrop Sennheiser HD 58X headphones. Massdrop did an excellent job summing up the sound, stating there's an "emphasis on clean, extended bass, with a solid transient response and a smooth but clear upper midrange."
All genres of music we listened to were reproduced well, and all types of music had outstanding crispness and clarity. There was a presence here, helped by the open-back design, that brings the music up close and personal.
The song "Grace" from Marcus Mumford's solo album is a wonderful example of how the mid-range doesn't get muddied.
Be aware these headphones did not sound very bass-heavy — and they're not supposed to. Instead, there was an evenness and flatness that presented music without intervention.
But you'll undoubtedly hear it if you listen to a bass-heavy song mix or something with a thick low-end.
We tested the headphones with "Sweeter" by Leon Bridges, where the track swims through low frequency from the beginning. The Massdrop Sennheiser HD 58X headphones didn't drown in the sound like some headphones that try to punch up the bass can.
Massdrop x Sennheiser HD 58X review - Fit and feel
Overall, we found these headphones comfortable, but only with some critiques.
The top foam didn't cause any pressure, and the lightweight helped make the headphones wearable for multiple hours.
We found the headband to be a little tight. A person's head size will likely contribute to whether they feel the same way.
The soft material on the ear cups was delightful, especially during the cold winter months. There was plenty of room for our ears inside the padding as well.
The plastic body was light but flimsy, especially when the headband was twisted.
What the Massdrop x Sennheiser HD 58X Jubilee are not
While we loved what the Massdrop Sennheiser HD 58X headphones offered, we don't think they are for everyone.
In fact, the window of who these are actually for is getting narrower over time. The convenience of streaming music from devices without 3.5mm jacks outpaces people's willingness to listen in confined ways.
Even plugging into an iPhone with the Lightning adapter won't get you the preferred experience. Luckily, Apple has not dropped the headphone jack from its Mac lineup.
Who should buy the Massdrop x Sennheiser HD 58X Jubilee?
These headphones cater to a limited audience. Their wired connection doesn't make them ideal for someone who primarily listens to music via their iPhone. However, those who take their music listening sessions seriously will likely want to spring for something even higher-end.
General consumers looking for "good sounding" headphones under $200 probably don't want a wired connection and might not appreciate the sound profile here.
Still, we liked these Sennheiser HD 58X headphones better than similarly priced Grado headphones — even though we love our Grado headphones.
Anyone testing the waters of audiophile gear or people who have a strict budget for new audio equipment should probably start with these.
Massdrop x Sennheiser HD 58X - Pros
Excellent audio quality
Comfortable padding around ears and on headband
Massdrop x Sennheiser HD 58X - Cons
Plastic frame felt a bit flimsy
The fit was a bit tight for us
Rating: 4 out of 5
These headphones are available for purchase at Massdrop for $149 at the time of publication.