Apple pushes tech careers for women in developer interview feature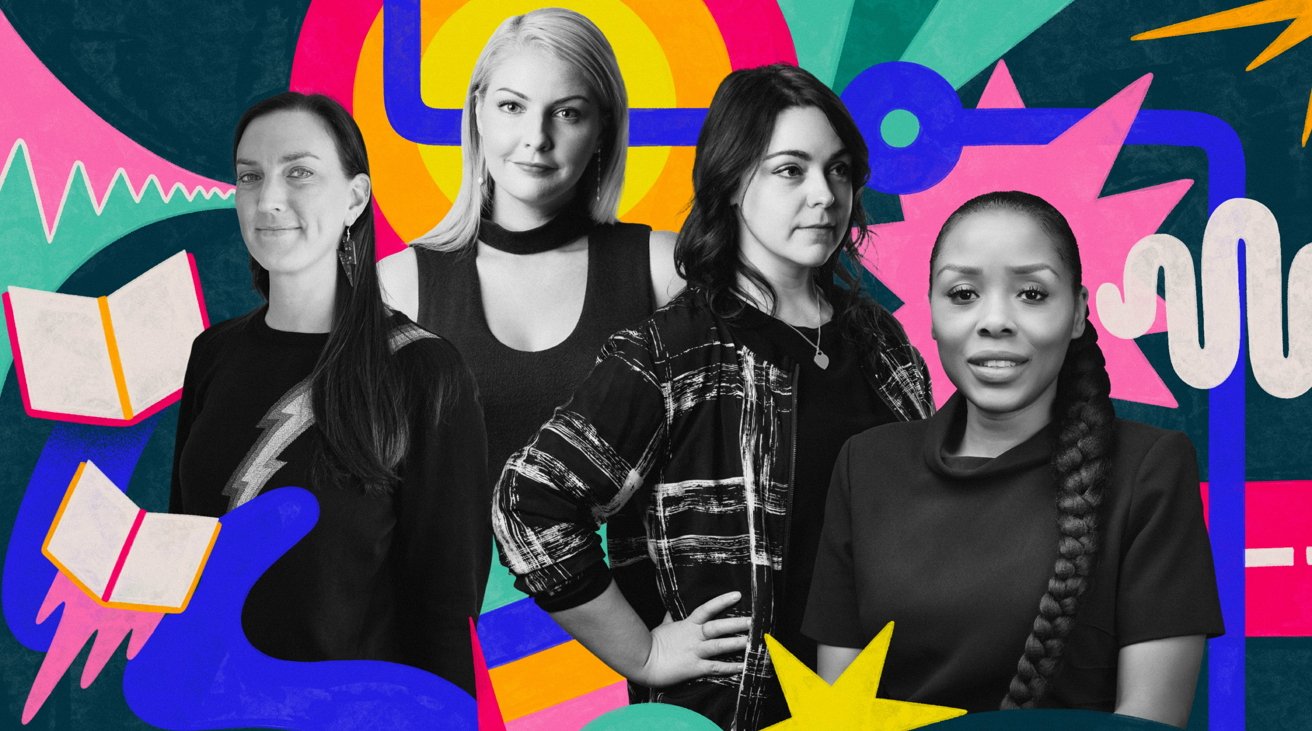 Apple is attempting to encourage more women into a career in technology, by publishing a feature on four women who are attempting to "create change and drive culture" via the App Store.
Tuesday's feature piece, arriving one week after International Women's Day, discusses the backgrounds and work of four prominent female developers. The quartet have worked on a number of well-known titles in the App Store.
The profile asks the quartet questions about the challenges women face that are addressed by their respective companies' efforts, as well as how their experiences influenced app creation and running their businesses.
Wolfe said there was a "confidence gap between genders" that starts from the age of 6. "That's when girls start to think they are less smart and less capable than boys," she says, referring to a study that goes on to say that confidence falls in girls by 30 percent between the ages of 8 and 14.
"We want every girl to open the Rebel Girls app — or any of our books — and find dozens of stories of role models that she can see herself in."
According to Fitzgerald, women "face issues such as pay and gender equality, barriers to leadership, and inflexible work hours." The creation of an inclusive and supportive working environment is, to the COO, "fundamental to creating a sustainable and thriving business."
Akinrinade explained the aim of Wisdom is to "replace the inequity of closed networks with an open, diverse community of experts and helpful people." This includes offering a safe space to talk about important topics that matter to them, including women's rights, domestic violence, leadership, and wellness.
On the impact of the apps, Wolfe discloses that 86% of parents told the app their girls' confidence had increased because of Rebel Girls, and that 92% said the stories in the app inspired them.
Experience and hope
Discussing how experiences influenced app creation and the business, Cole leaned on working across multiple creative industries and wanting to become a leader.
"I wanted to take the best parts of [people] who had inspired me through their values-based and selfless leadership, and create a culture that fosters mental well-being, values diversity, and directly addresses inequity," Cole told Apple.
Akinrinade saw how "a lack of social capital contributes to systemic inequity and disadvantages founders from minority groups," leading to the creation of Wisdom.
Wolfe refers to her favorite question to ask people being "Who is a woman who inspires you?" and her disappointment at how few people could actually answer it. "Women are still fighting to tell their stories, and to have them told authentically," she adds.
Turning to what they hope for the next generation of women technologists, Akinrinade wishes for them to be "able to show up as their authentic selves and thrive in a technology field that accommodates for a variety of diverse leadership styles."
After noting only two percent of venture capital in the U.S. was secured by female founders, Wolfe wants to see women founders and creators achieve "at least 50 percent of venture funding to make their products, impact societies, create jobs, and build the future."
Fitzgerald hopes a focus on gender diversity and inclusion ends up becoming a natural part of how all companies do business, not just the outliers.
"So many areas of our lives involve some aspect of technology, and it just makes sense to have a wide range of people and perspectives involved when we're innovating towards a future that works for everyone," she concludes.