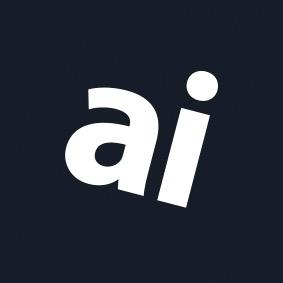 Why you can trust AppleInsider
Uze 100W GaN Charger review: A lot of power in a small body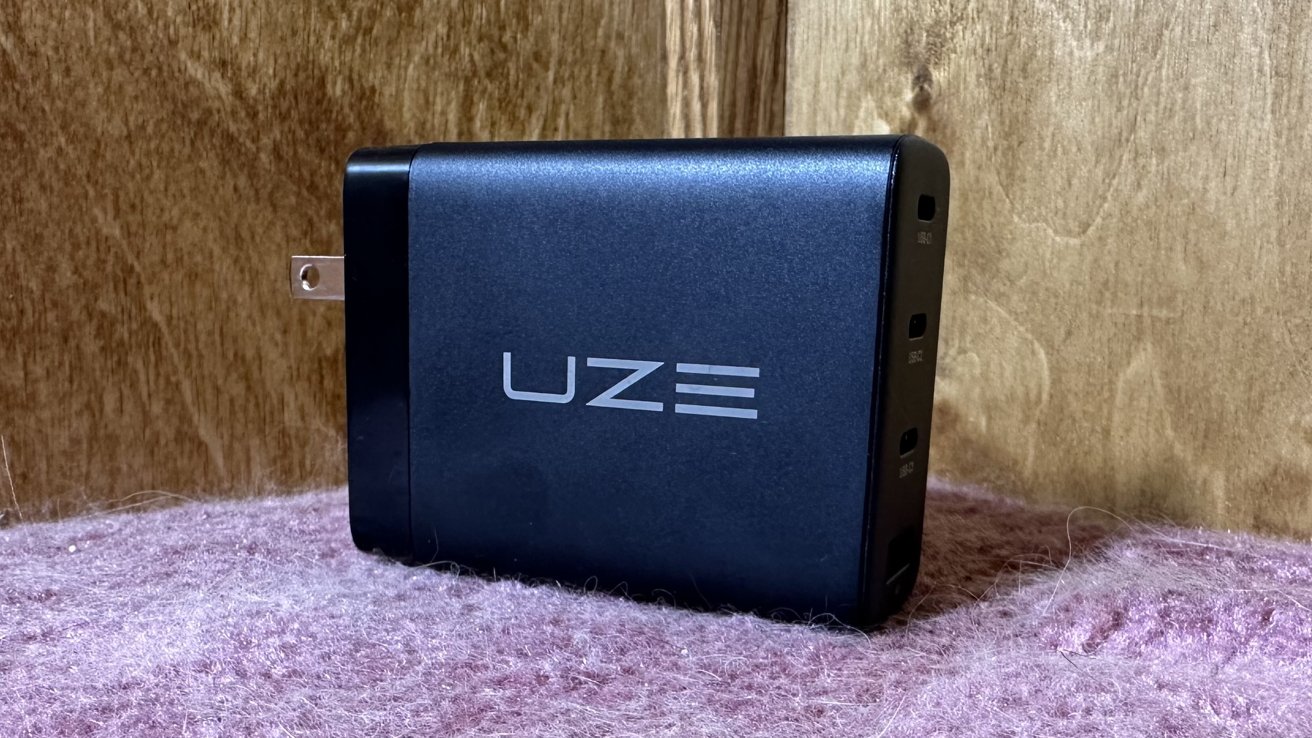 UZE 100W GaN Charger
3.5 / 5
---
Lately, chargers have become more powerful by outputting more power in a smaller and lighter form factor. The Uze 100W GaN Charger fits into this trend by offering high power in a compact design.
In a traditional format, a 100W GaN Charger can charge multiple devices at once. It does so at high speeds while still fitting into the palm of your hand.
The Uze 100W GaN Charger certainly fits this bill, complete with support for multiple devices and fast and efficient charging. If you're in the market, this may be worth looking at.
Uze 100W GaN Charger design
The Uze 100W GaN Charger is designed like nearly any other charging brick, with it having the company's name on the side, the outlet prongs located in the front, and the charging ports stationed on the back.
There are four ports to charge from — three USB-C ports and one USB-A port. You can charge up to four devices at once.
Each port is labeled, which is handy if you want to know the max power each port can output since that information is detailed on the bottom of the charging brick.
PPS (Programmable Power Supply) is built into the 100W GaN Charger, which allows the charging brick to control the output voltage and current characteristics for each port. This allows it to be compatible with a wide variety of smart devices.
Uze 100W GaN Charger charging capabilities
The Uze 100W GaN Charger has fast charging capabilities, but not all ports charge at the same speeds or wattage.
The top two USB-C ports can output the most power at up to 100W each, but the USB-C3 port can only output up to 22.5W of power. The USB-A port can also output 22.5W of power, but does come with quick charge 3.0.
Multiple devices are compatible with the 100W GaN Charger, so you do not need to worry about if it can produce enough power to charge all of your devices. It can charge laptops, tablets, smartphones, cameras, gaming devices, action cameras, and USB rechargeable devices too.
The Uze 100W GaN Charger can output a total of 100W max.
Big power in a small design
The Uze 100W GaN Charger is a great portable charging brick to take around with you if you need to charge multiple devices at high speed.
The minimalistic and traditional design fits with the compact body that houses all of the charging output power it holds. All the information you need is on the bottom of the charging brick, there if you ever need it.
Pulling up to 100W of power from the USB-C ports is a nice touch, and being able to get a quick charge from the USB-A port is very convent as well.
The downside is that, even though it looks like they can be swapped out, the outlet prongs are stationed and cannot be switched out to fit other outlet designs. This is a small flaw, and we have seen other charging bricks that offer this capability.
Another problem area is the high price tag that accompanies this 100W GaN Charger. The charging brick is nearly $100, which may be too high for most people despite offering a nice and quick charging session for your devices.
If you are looking for a good charging brick that is lightweight, portable, and offers a lot of power output, then the Uze 100W GaN Charger may be worth checking out. It will meet your charging needs and will continue to be ready every time your devices need to be charged.
Uze 100W GaN Charger pros
Compact design
Lightweight
Multiple ports
Charge multiple devices at once
Fast charging speeds
Uze 100W GaN Charger cons
Can not change outlet prongs
High price tag
Rating: 3.5 out of 5
Where to buy the Uze 100W GaN Charger
You can purchase the Uze 100W GaN Charger from their website for $99.99, but it is currently on sale for $89. It is available in black and white.