Crime blotter: No arrests yet in Washington Apple Store break-in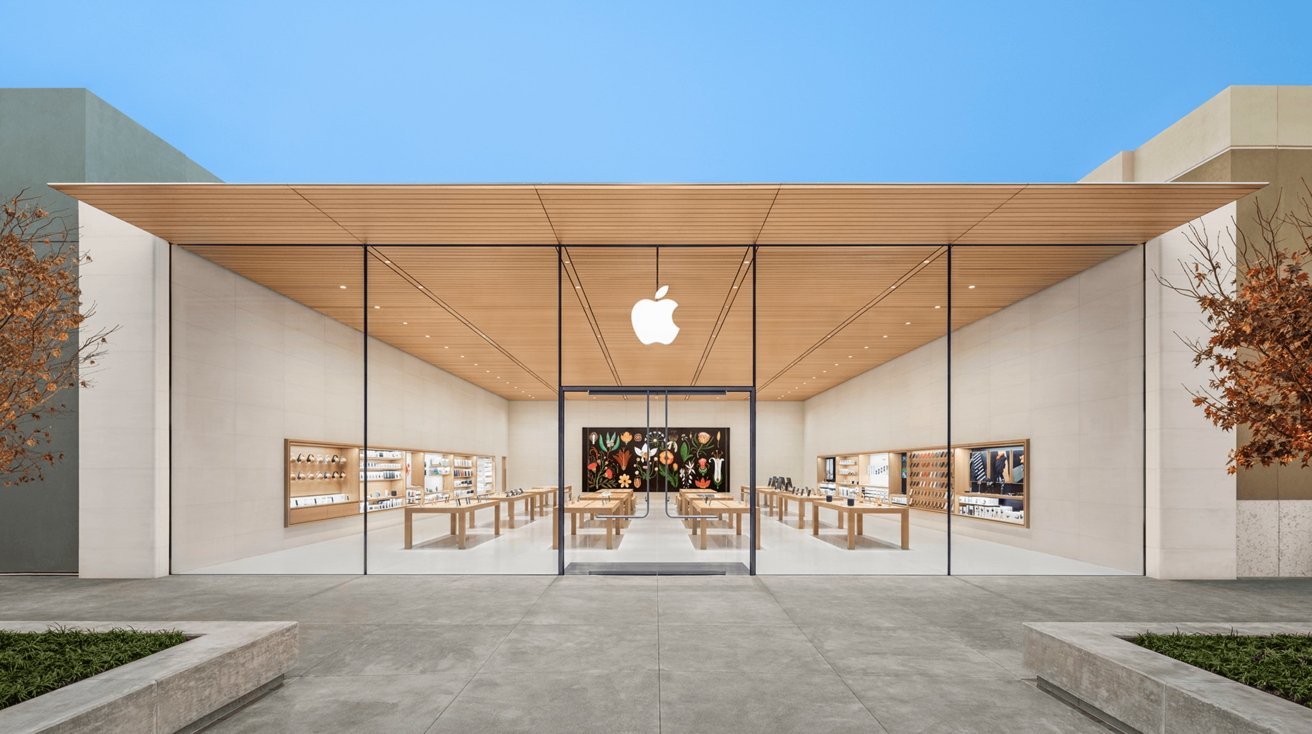 In the latest Apple Crime Blotter, Shawn Kemp is charged in an iPhone-related shooting, teenagers steal an iPad and a school bus, and an iPhone counterfeiting ring is busted in India.
The latest in an occasional AppleInsider series, looking at the world of Apple-related crime.
No arrests yet in massive Washington Store Apple Store theft
In one of the largest Apple Store thefts in memory, burglars cut through a wall from the bathroom of an adjacent coffee shop to steal $500,000 worth of merchandise from the Alderwood Apple Store in Lynnwood, Wash. The thieves claimed more than 400 iPhones, local police said.
No arrests have yet been announced in the thefts, which were described by police as "organized." A "week in review" video posted on April 14 by the Lynwood Police Department stated that "officers are currently investigating this case."
Shawn Kemp charged with assault in iPhone-related shooting
In early April, retired NBA player Shawn Kemp was arrested in connection with a shooting incident in Tacoma, Wash., which was reportedly involved the theft of Kemp's iPhone.
Fox 13 had reported at the time that Kemp had been released from jail and would not be charged. But on April 14, Kemp was in fact charged with assault in the first degree, ESPN's Adrian Wojnarowski reported.
The attorney for the former Seattle SuperSonics player said Kemp will plead not guilty.
Ohio teens accused of stealing iPad, computer, school bus
Two teenage boys in Ohio are accused of breaking into a school, emptying fire extinguishers in the gym, and stealing an iPad and a notebook. Then, they fled on a stolen school bus.
According to WSAZ, the two boys drove the stolen bus more than 100 miles, from Coal Grove to Highland County. The laptop, iPad, and bus were all returned.
Wyoming man gets 170 years on child pornography charges, after using iPhone
A 32-year-old Wyoming man was sentenced to 170 years in prison, for possessing and producing child pornography. According to the U.S. Attorney for Wyoming, the man used an iPhone to record sex acts with his minor victim.
While sentenced to what amounts to beyond life in prison, the man was also assessed 10 years of supervised release to follow and ordered to pay $132,056 in restitution to cover expenses for the victim's care and treatment.
Missouri man pleads guilty to downloading child porn to iPhone
In another child pornography case in Missouri, a 56-year-old man pled guilty to downloading child sexual abuse materials to both a workplace computer and employer-issued iPhone.
The Joplin Globe reports the man had downloaded 10,000 images and 100 videos of the materials. He was caught, per the report, after the director of IT of his employer learned of a possible virus on the man's office computer, and discovered the child abuse materials.
TikTok user tells her story of iPhone stolen at Coachella
A woman whose iPhone was stolen during the first weekend of the Coachella gave tips on TikTok about how to avoid such thefts.
The woman, a Canadian who goes by the username @MsAnnie, said she had her iPhone 13 Pro Max in a fanny pack, at which point a "professional pick-pocketer" pushed her, was able to open the zipper, take her phone, and run:
At the 2017 edition of Coachella, one man was found with more than 100 cell phones that were stolen from attendees of the festival, The Los Angeles Times reported at the time.
Dodgers ask for iPhone evidence in parking lot assault lawsuit
After a man was hospitalized after he was attacked in the parking lot of Dodger Stadium after a game in 2019, he and his wife filed a lawsuit against the Los Angeles Dodgers, for providing inadequate security. Now, the Major League Baseball team has asked a judge to order the man's wife to turn over iPhone evidence.
City News Service writes the evidence is in the form of health data, related to the wife's heart rate. The man was on the phone with his wife at the time of the attack, and she heard the attack in its entirety, KTLA reported when the suit was filed in 2020.
The evidence goes to proving or disproving the wife's claim of emotional distress.
Pizza shop owner indicted for forced labor also had incriminating photos on iCloud, government says
A Boston pizza shop owner who was indicted in March on federal charges of forced labor also had incriminating photos in his iCloud account, The Boston Globe reported.
The 48-year-old man was charged with four counts of forced labor and three counts of attempted forced labor. In addition, a search of his iCloud account found "several sexually explicit videos, which prosecutors allege depicted pain being inflicted on women and in one case a boy," according to court testimony cited by the newspaper.
Man accused of attacking paralyzed man who he claimed had stolen his iPhone
A Memphis man is accused of attacking a partially paralyzed man with his own walker, after he claimed the paralyzed man had stolen his iPhone as well as marijuana. According to WREG, the paralyzed man was a classmate who the first man's mother had let stay with her.
The accused man had both punched the victim and stabbed him in the hand with a knife, before hitting him in the head with a walker. He has been charged with aggravated assault.
iPhone-counterfeiting busted stopped in India
Police in Delhi announced that they have arrested five people for their parts in a ring where iPhones were stolen and re-assembled. The Times of India reports police discovered a warehouse where the gang had assembled the devices.
The group "had a nexus with snatchers who would steal iPhones and sell them to the gang," the report said.