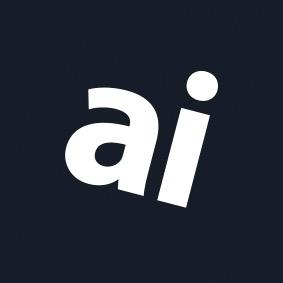 Why you can trust AppleInsider
Logitech A30 The Mandalorian Edition review: This is the way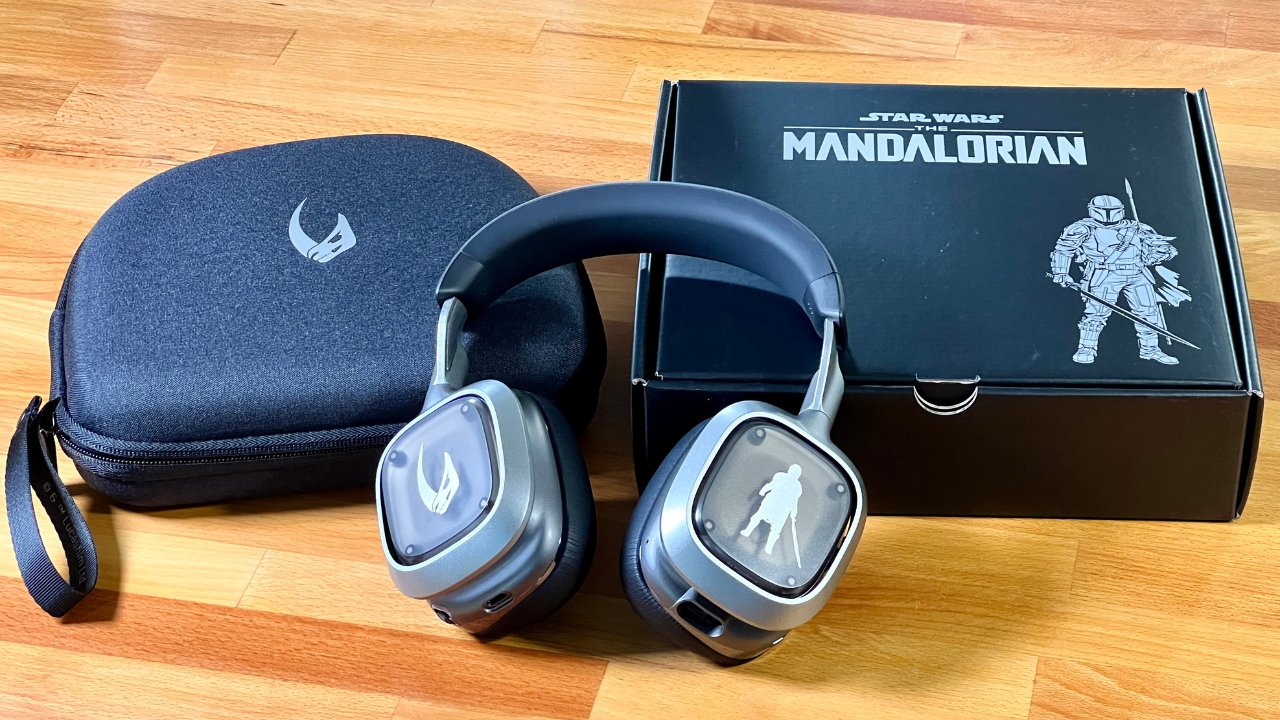 Logitech A30 The Mandalorian Edition
4.0 / 5
---
The Logitech A30 Mandalorian-themed headset comes in a sleek design that features many details from the show, such as the Mandalorian Creed and Grogu.
With the Logitech A30 Mandalorian-themed headset, you can wirelessly connect to your Apple devices and experience clear sound quality for gaming and media. So whether gaming or watching the show, this headset lets you flaunt your love for The Mandalorian.
Designed for Mandalorian fans
This headset was amusing to unbox, with lots of details and references to the Mandalorian series that a true fan would love to uncover. As you remove the tab on the top of the box, you will see the Mandalorian script that translates to "This is the way."
When you remove the external box, you will find a Mandalorian-themed display box with an illustration of Din Djarin and Grogu. But that is not all — you will also get a durable hard case with the Clan Mudhorn signet, where you can store your headset and accessories.
The accessories include a 3.5 mm auxiliary cable, a charging cable, a boom microphone, and a USB transmitter. The transmitter has a tiny outline of Grogu hidden at the bottom.
This over-the-ear headset has cushioned ear cups that are soft and very comfortable. However, the magnetically attached ear cups are not breathable, and when tested, they made the ears sweaty even in an air-conditioned setting.
Although the faux-leather material on the ear cups will likely peel over time, they are removable and replaceable. On the inside of the ear cups, you will see the Mandalorian script indicating left and right - another fun detail unique to these headsets.
The headset also comes with removable speaker tags. One speaker tag has the image of Din Djarin, while the other displays the Ka'rta symbol of Mandalore. These speaker tags are magnetic and easy to remove, so you can swap or mix them to customize your look.
When you remove the speaker tags, you will see the Mandalorian Creed on one side and the Iron Heart symbol on the other.
The A30 headset also has on-ear controls that let you quickly mute, adjust volume, play, pause, and more. You can also choose between the built-in mic and the detachable boom mic for different situations.
If you wear glasses, the headset has an ergonomic clamping force that does not squeeze your head or ears.
During testing, it was found that the clamping was not so tight that the glasses would press against your temples, and it was comfortable to wear. However, your experience will depend on your head shape and the thickness of your glasses frame.
Connectivity and battery life
The easiest way to connect the A30 headset to your Apple devices is via Bluetooth. During the review, it took seconds to pair it with a MacBook, iPhone, and iPad via Bluetooth.
You can mix audio from multiple devices via Bluetooth, a transmitter, and a 3.5 mm auxiliary cable. However, you'll need an adapter for the USB-A transmitter to use this with a MacBook.
Besides being compatible with Macs, the A30 headset is compatible with different gaming platforms, such as PS5, PS4, and Xbox Series X|S. If you want to switch between Xbox Series X|S or PlayStation 5, you can do that with a dongle sold separately.
When choosing a wireless gaming headset, you want one that can last long hours without recharging. According to Astro Gaming, the A30 has a long battery life of 27 hours, giving you enough battery capacity to unlock many levels in a game without worrying about running out of juice.
Alternatively, the A30 lets you connect via the 3.5 mm auxiliary cable to devices with a compatible audio port. You do not need a battery if you use the aux cable since it does not require power to transmit sound.
During testing, the aux cable was plugged into a Mac Studio, and the audio connection worked seamlessly.
Audio and microphone performance
The A30 headset delivers rich and immersive sound with its 40 mm drivers. You can hear details and nuances of your games, music, or movies.
However, don't expect to block out the outside world with this headset, as it does not have active noise cancellation (ANC).
The A30 also lets you customize your audio settings and check your battery level with the Logitech G mobile app. In addition, you can tweak the EQ or choose a preset that suits your preferences.
The Footsteps preset was tested during this review, and you can easily detect the sound of other players approaching you, even when there are other noises in the game.
The A30 has two microphone options — a built-in mic and a detachable boom mic. The built-in mic is convenient and discreet but was a bit quiet when we tested it, so you might have to speak louder when using this option.
Although the flexible boom mic is louder and more precise, it can get in the way if you like to snack while gaming, and you might have to move it away each time you want to take a bite of food.
You can also use the Logitech G app to fine-tune your internal and boom microphone settings. You can adjust how loud to speak before the microphone registers the sound of your voice, and you can choose different environments, such as streaming or loud tournaments.
The Logitech A30 Mandalorian Edition headset does not have groundbreaking features or performance but has abundant and authentic theming based on the show. The exclusive theming gives it a unique appeal for fans of the Star Wars series, who will appreciate its style and references.
Logitech A30 The Mandalorian Edition — Pros
Packed with details from The Mandalorian show
Multiple connectivity options and platforms
Rich audio with 40mm drivers
Quick and smooth Bluetooth connection
Removable and comfortable memory foam ear cups
Themed hard-shell case included
Logitech A30 The Mandalorian Edition — Cons
Ear cups are not breathable, and the material may peel with time
Integrated microphone sounded low
Boom microphone can get in the way
Lacks ANC
Rating: 4 out of 5
Where to buy