Apple continues work on micro LED technology for more control over displays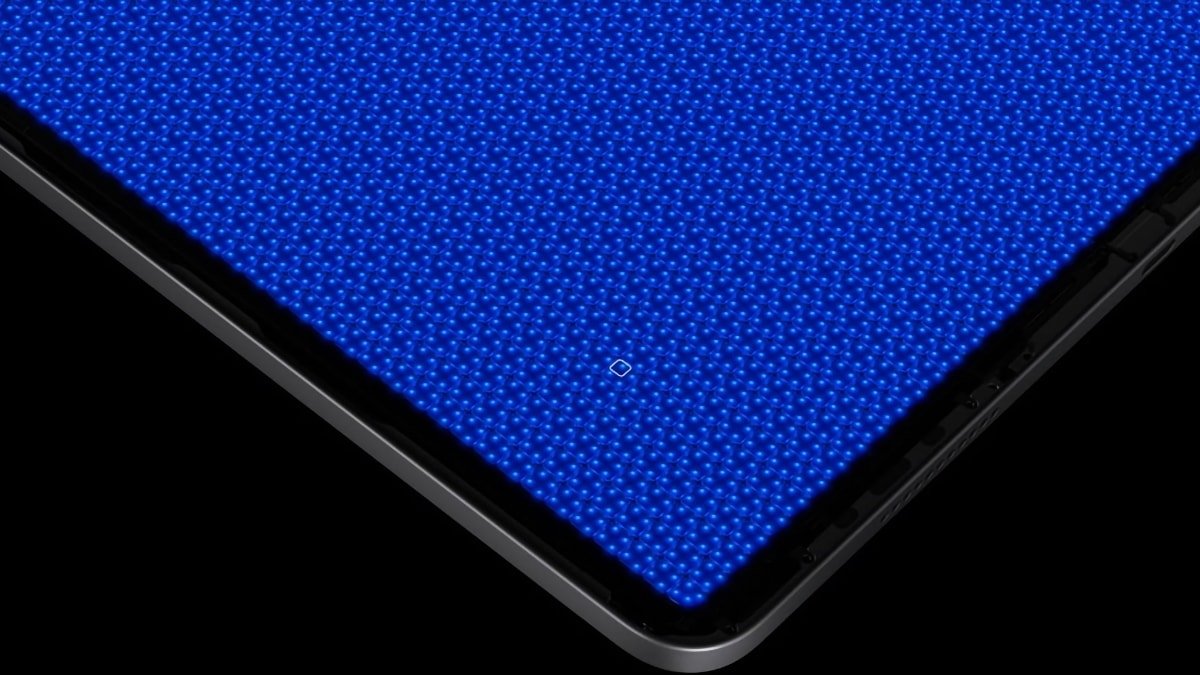 Apple has been working to mass-produce its own advanced micro-LED displays so it has more control over such a critical component of its products while also easing its reliance on rivals like Samsung.
Sources involved in the project indicate that Apple has made significant investments in the research and development of micro-LED displays over the last ten years. Upon commencing production, Apple plans to take charge of the manufacturing process's crucial "mass transfer" phase, according to Nikkei Asia.
Multiple sources with direct knowledge of the project have revealed that the mass transfer stage entails transferring tens of thousands of small micro-LED chips onto substrates. This critical process is slated to occur at Apple's covert research and development facilities in the Longtan District of Taoyuan, a city in northern Taiwan.
Micro LED chips are significantly smaller, measuring at least 100 times less in size compared to the components found in LED lighting products. One of the production techniques involves directly fabricating these chips on wafers.
Apple has partnered with suppliers, such as ams-Osram for micro LED components, LG Display for the substrates (also referred to as backplates), and Taiwan Semiconductor Manufacturing Co. for producing 12-inch wafers.
Apple developed the driver integrated circuits for the micro LED screens and designed specific production equipment to enhance its control over the mass transfer process.
"It doesn't mean that Apple will always do the mass transfer on its own," one of the sources said. "But it shows how determined Apple is to allocate resources to have more control over [these] next-gen display technologies in its own hands."
Micro LED displays consume less power and can achieve a thinner profile compared to the current leading technology, organic light-emitting diode (OLED) displays. Furthermore, they exhibit superior outdoor brightness capabilities and can be applied to curved or foldable surfaces.
According to five sources, Apple's micro-LED technology is currently in the sampling phase, and the company intends to implement this screen technology on its Apple Watch initially. The tentative goal is to prepare the technology for implementation by 2025.
Assuming all goes well, Apple's long-term objective is to incorporate micro LED technology into its iPhone lineup. This move holds significant potential as the iPhone serves as a substantial revenue generator for the company, thereby justifying the investments the company has made over the years.