Apple reveals macOS Sonoma with screensavers and widgets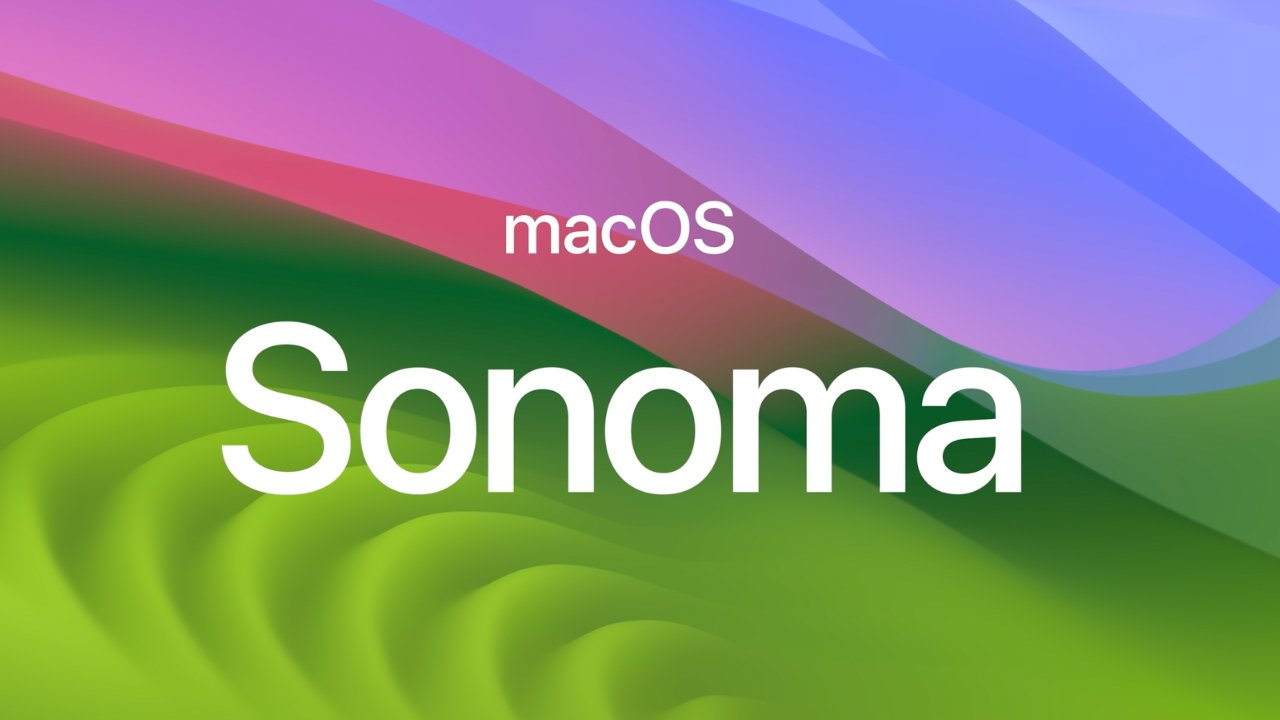 Apple's macOS Sonoma has debuted at WWDC, boasting widgets, new screensavers, improvements to messages, Game Mode, and more.
As unveiled at WWDC 2023, the updated new macOS 14 Sonoma resembles how the company followed OS X Leopard with OS X Snow Leopard in 2009. While it's not without new elements, it appears to be chiefly concerned with improving performance — and matching iOS 17.
"MacOS is the heart of a Mac," said Apple's Craig Federighi, "and with Apple Silicon, the Mac lineup has never been stronger. For our next release, we focused on helping you get even more done."
"Mac OS Sonoma brings a rich set of features that elevate the experience of MacOS, starting with stunning new screensavers that show beautiful slow motion videos of places around the world," he continued, "like the sweeping skyline of Hong Kong, the sandstone buttes of Monument Valley, and the rolling hills of Sonoma and when you log in, this imagery settles beautifully into your desktop."
Federighi demonstrated updated widgets on macOS Sonoma, explaining that they can be seen on the desktop.
"To make sure widgets are not distracting while you're working with apps., we also came up with a way to make them glanceable without feeling intrusive," he continued. "If I open up mail, my widgets instantly fade into the background so I can focus on the task at hand. If I switch my wallpaper, you'll see the widgets are intelligently tinted based on the colour behind them."
Video conferencing update
"We have great new ways help you present remotely, with a new video feature called Presenter Overlay," said Federighi, explaining that the new macOS can automatically overlay the presenter on the slides they're showing.
"We separate you from the background and layer your screen in between so you can walk the talk and move in front of your content," he continued. "Thanks to the neural engine and Apple silicon you get amazing quality."
There are also new video effects in FaceTime, Zoom, Teams, WebEx, and other conference apps. "You can add a reaction that seamlessly blends your video with balloons, confetti, hearts and more," says Federighi.
Safari updates with privacy features
Beth Dakin, Software Engineering Manager at Apple, announced the new version of Apple's web browser, Safari. It now comes with "beautiful advancements in typography," plus increased privacy, including expanded password functions.
"[The updated] Private Browsing now locks your private browsing windows when you're not using them," said Dakin. "It completely blocks no and trackers from loading on pages, and removes tracking from URLs as you browse."
Apple is adding "the ability to securely share passwords and passkeys with the people you're closest with."
"Everyone in the group can add and edit passwords to keep them up to date," continued Dakin. "And since sharing is through iCloud Keychain, it's end to end encrypted."
Safari now also has the option to separate using it for work and personal browsing, using Safari Profiles.
"Profiles help you separate your cookies history extensions, tab groups and favorites so you can sign into the same site with your work account and personal account and quickly switch between them," she said. "And if you're a student set up a unique collection of extensions and favourites just for school."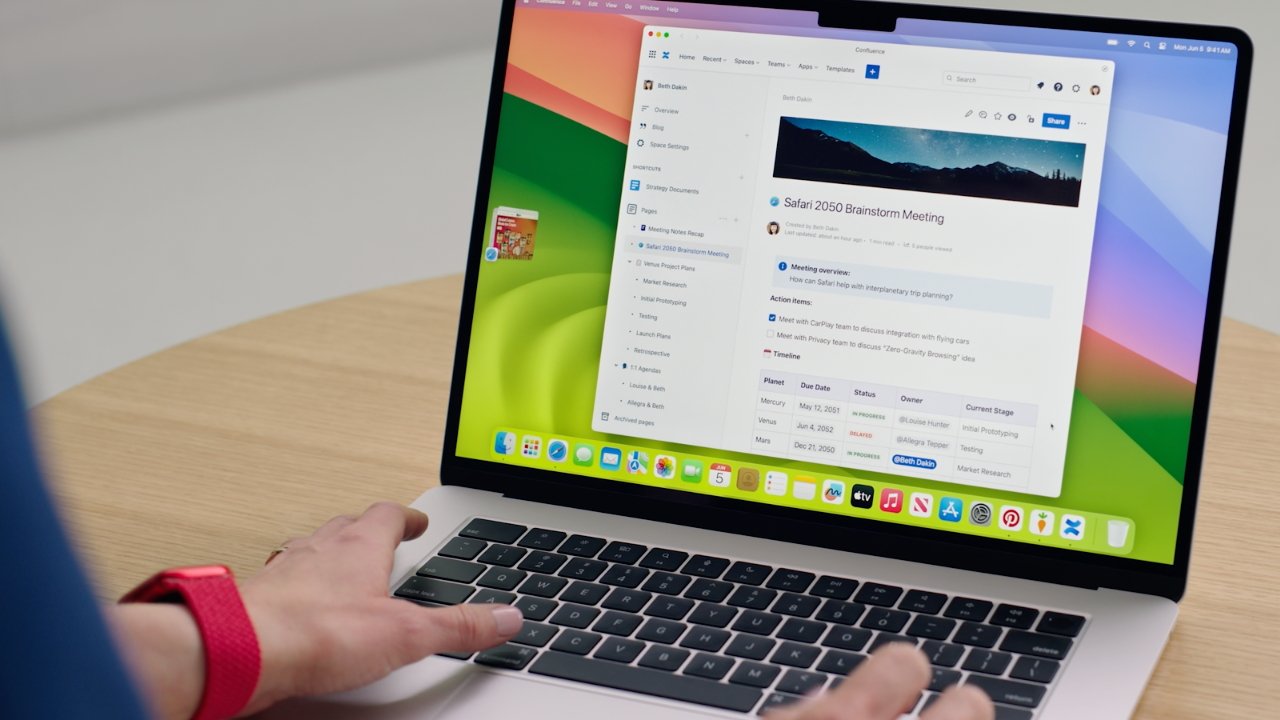 Dakin also announced that the latest Safari will include the ability to save a website as an app, that can be saved in the Dock.
"When I launch my web app, I get an app like experience with a simplified toolbar," said Dakin. "On Mac, you can create a web app for any website and developers don't have to do any extra work for their web app to look great."
When to expect macOS Sonoma
A developer beta is being rolled out now and a public beta will be released in July. Thereafter, Apple will work through several cycles of beta testing before the new macOS gets a public release.
That public release of the new macOS Sonoma will most probably be in October, although previous versions have been late September or even mid-November.
Apple says that macOS Sonoma will not run on the same Macs as its predecessor, macOS Ventura. The official list of supported Macs is:
iMac 2019 or later
iMac Pro
MacBook Air 2018 or later
MacBook Pro 2018 or later
Mac Pro 2019 or later
Mac Studio
Mac mini 2018 or later
This is the 20th OS release since the last of the classic Mac OS 9 in 1999. It's also the 11th since Apple switched from naming its OSes after cats and on to places in California.