iPhone 14 Pro's LiDAR helps create custom prosthetics for dogs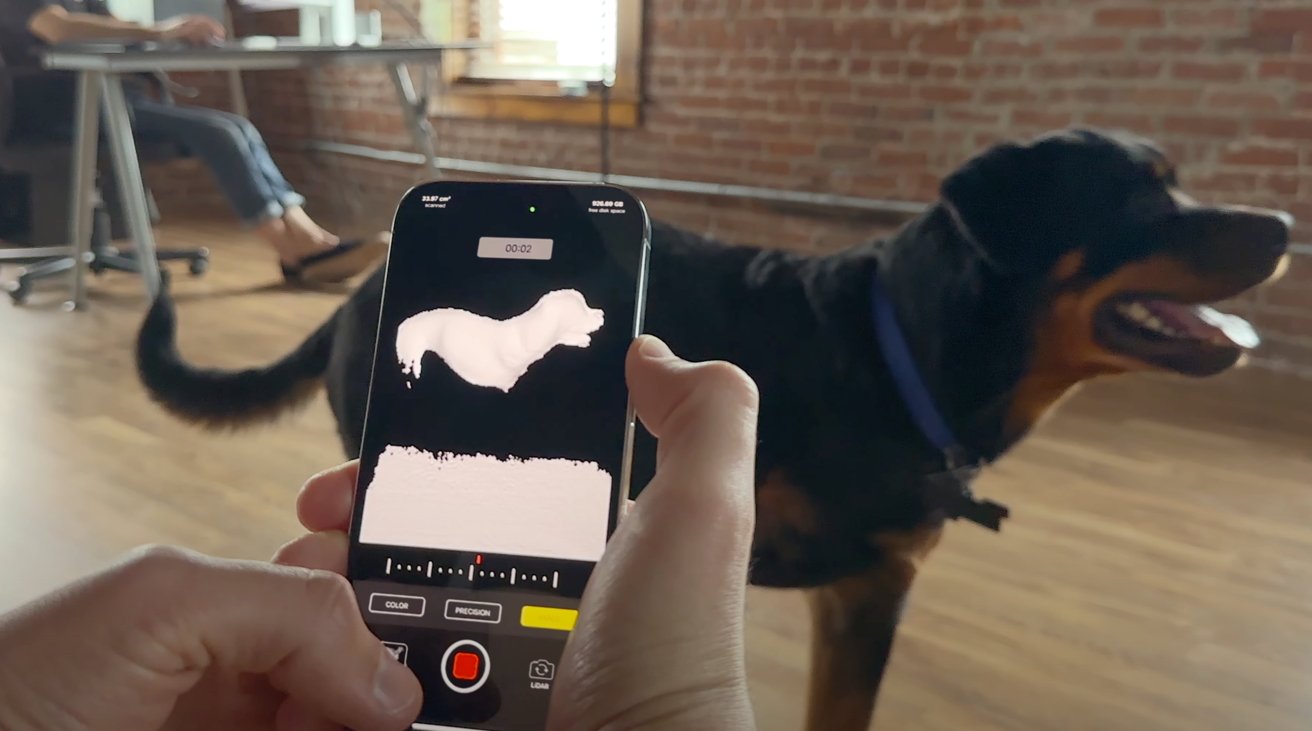 Apple's latest Shot on iPhone feature demonstrates an unusual use for the iPhone 14 Pro LiDAR, with it used to create custom pet prosthetics.
Posted to Apple's official YouTube channel on Tuesday, the video titled "The Invincibles" explains how an iPhone 14 Pro has helped the lives of numerous animals, by being used to scan them to create prosthetic limbs.
Following the story of Trip, a dog who was adopted at four months old, saved from potential euthanasia due to his deformed leg. After the leg was surgically amputated, Trip then had to face life with three legs, but one that would be assisted by technology.
A prosthesis was produced by the small business 3DPets, which creates customized pet prosthetics. To create the mobility tool, a scan of the animal is made using an iPhone 14 Pro, taking advantage of its LiDAR scanning and TrueDepth camera.
Once the model is made, a prosthesis is crafted to match Trip's form and 3D-printed.
Later clips in the 2-and-a-half-minute video show Trip running through grass and wading through a river. More videos show other dogs that have gone through the process, including some that use a wheeled base to move around instead of a leg.
Apple also tries out using a different marketing phrase, diverting from the usual Shot on iPhone to "Made on iPhone," in reference to the scanning task demonstrated in the video. The video also uses the hashtag #MadeOniPhone, which hasn't been used by Apple previously.