» » »
How to watch the Billie Eilish Apple Music Live concert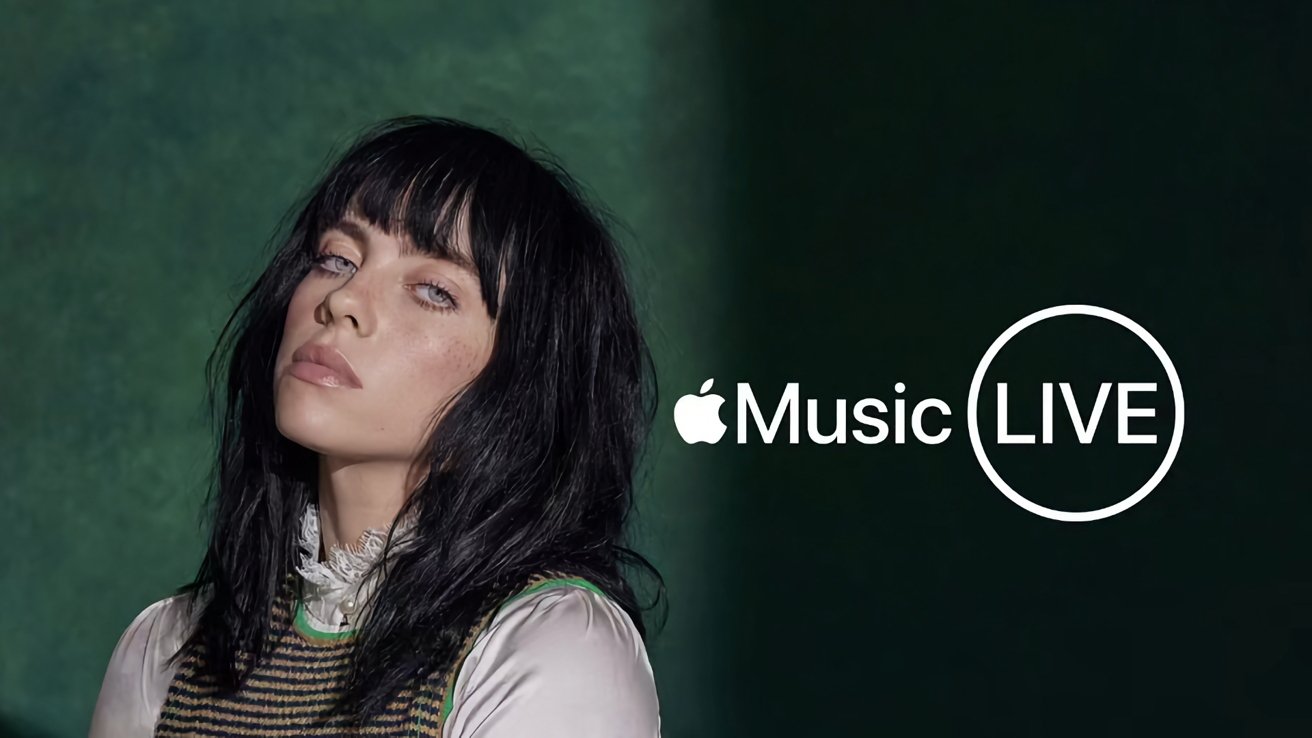 The next Apple Music Live concert features Billie Eilish and it starts at 10 pm ET on September 30. Here's how to watch and get exclusive merch.
This concert marks the end of the "Happier Than Ever" tour for Billie Eilish as she performs at the O2 arena in London. Apple is heavily promoting the concert, so it isn't difficult to find where to watch.
On any product with the Apple Music app installed:
Open Apple Music.
Tap on the Browse tab.
The second row heavily features the concert, as well as a large icon at the top. Tap any of these.
This is the featured page for Apple Music Live, tap the image below "Tune In" to go to the concert feed.
Tapping this before the concert begins will open a trailer that loops for two minutes.
The banners promoting the concert are actually hard to miss throughout the Apple Music app. Listen Now should show a recommendation for the event with the local starting time as well.
If you're reading this on the Friday of the concert, there is a merchandise promotion taking place for the next 24 hours only. Visit the Billie Eilish merch store and receive a limited edition Billie Eilish x Apple Music Live lithograph with any order.
Ten percent of all proceeds will go to MusiCares, an organization dedicated to the health and well-being of the music community.
Apple Music is a subscription service available for $10 per month for individuals, $15 per month for families, or via any tier of the Apple One subscription bundle. Subscribe and tune into the concert for a live performance, or watch the recording later within the app.