» » »
How to use the Depth app on Apple Watch Ultra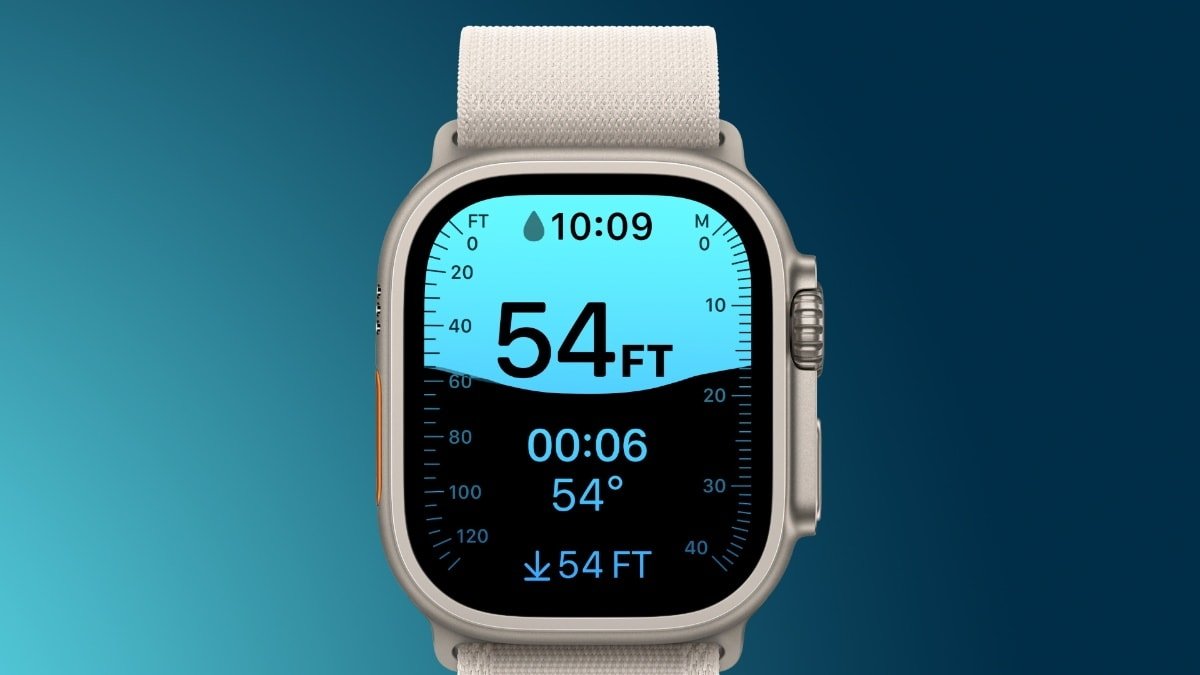 The Apple Watch Ultra comes with an exclusive Depth app for underwater recreational activities, such as snorkeling. Here's how to use it.
Apple's support page cautions that the Depth app is not a dive computer. It doesn't provide decompression stop information, gas analysis, or other data scuba divers need.
However, the Apple Watch Ultra and its depth sensor can work with third-party apps that do function as dive computers for recreational scuba diving. It's compliant with EN13319, which is an internationally recognized standard for dive computers and gauges.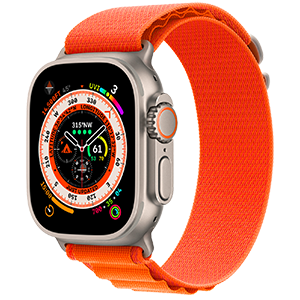 Apple Watch Ultra
---
The premium Apple Watch Ultra has a 49mm titanium case and up to 36 hours of battery life during normal use.
The Depth app shows the current time, current depth, the session's maximum depth reached, and water temperature. The depth sensor on Apple Watch Ultra is accurate to plus or minus 1 meter.
It works to a maximum depth of 130 feet or 40 meters. The Apple Watch Ultra screen will turn yellow below this depth, and some functions may be impaired or stop working.
Using the Depth app
The Depth app can automatically open when it detects that the Apple Watch Ultra has been submerged to one meter or more depth. Users can also manually start a diving session by opening the app or pressing the Action Button.
To configure the automatic open of the Depth app:
Open Settings on Apple Watch Ultra.
Tap General, then tap Auto-Launch.
There is a toggle called Auto-Launch app that users can turn on and off.
To change the units of measurement of the Depth app:
Open Settings on Apple Watch Ultra.
Tap Depth.
Choose between Feet or Meters, as well as Fahrenheit or Celsius.
Before and after a dive
Users who want to record a workout during their session, such as Open Water Swim, should open the Workout app and start the exercise before submerging the Apple Watch Ultra.
Once the Depth app has been opened, automatically or manually, Water Lock will turn on for the Apple Watch Ultra to prevent accidental input on the screen or with the Digital Crown.
Press and hold the Digital Crown to turn off Water Lock and end the diving session. The screen will unlock, and the Watch will emit certain sounds to clear water from the speaker.
After the dive, the Depth app will display a dive summary to show time spent underwater, maximum depth reached, and the water temperature range experienced during the session.
Once the summary has been dismissed, users can find data for water temperature and depth within the Health app.