Pro Display XDR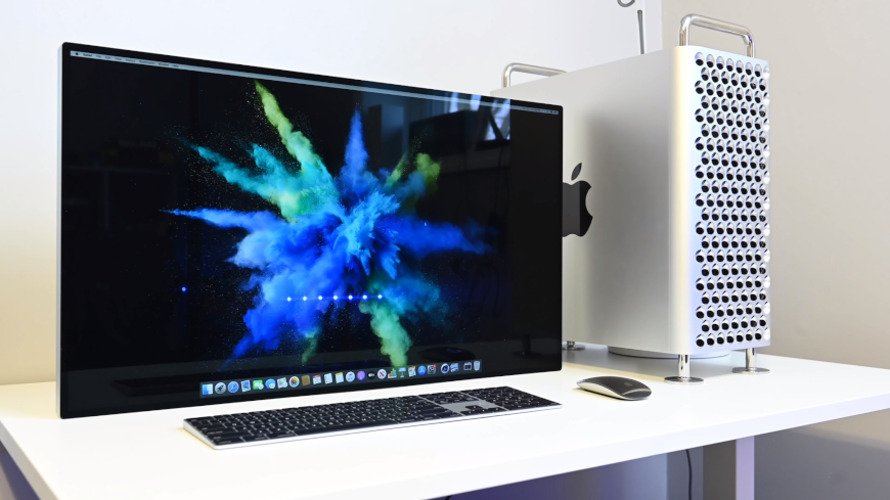 After abandoning the monitor market years before, Apple released the $4,999 high-end 32-inch Thunderbolt 3 Pro Display XDR on December 10, 2019. The Pro Display XDR targets professionals who need exceptional color accuracy and is one of the highest display resolutions on the market today.
● 32-inch IPS display (diagonal)
● 6,016 x 3,384 resolution (218ppi)
● 1,600 nit peak brightness
● 1,000,000:1 contrast ratio
● Thunderbolt 3 connectivity
● 99% P3 color gamut
● Built-in reference modes
● Starting price: $4,999
Page last updated: 2 months ago
---
The Pro Display XDR is Apple's first branded display since the company discontinued its previous Thunderbolt Display desktop monitor sold between 2011 and 2016. It packs a 6K resolution, an extremely high brightness, and an overall gorgeous design. It's the ideal solution for content creation.
Pro Display XDR Pricing
The Pro Display XDR model with standard glass costs $4,999 while the nano-texture glass version costs $5,999. The Pro Stand is an additional $999. Users who do not want the Pro Stand can opt for a VESA mount adapter for $199.
The Pro Display XDR ships with an Apple Thunderbolt 3 Pro cable and a polishing cloth.
Pro Display XDR History
Apple introduced the Pro Display XDR at the Apple Worldwide Development Conference on June 2, 2019, alongside a redesigned Mac Pro. Phil Schiller, Apple's Senior Vice President of Worldwide Marketing, billed the display as the perfect companion to the company's new desktop Mac.
Apple's desktop panel won the Display of the Year award at the 26th Annual Display Industry Awards presented by the Society of Information Display. According to the organization, the display "sets a new bar for the capabilities of a professional display."
Lunar Animation, a UK-based studio that worked on Jumanji: The Next Level, also praises the display, calling it a "real game-changer." It not only provided better clarity over the standard iMac display but eliminated the added expense of external color accuracy testing.
Features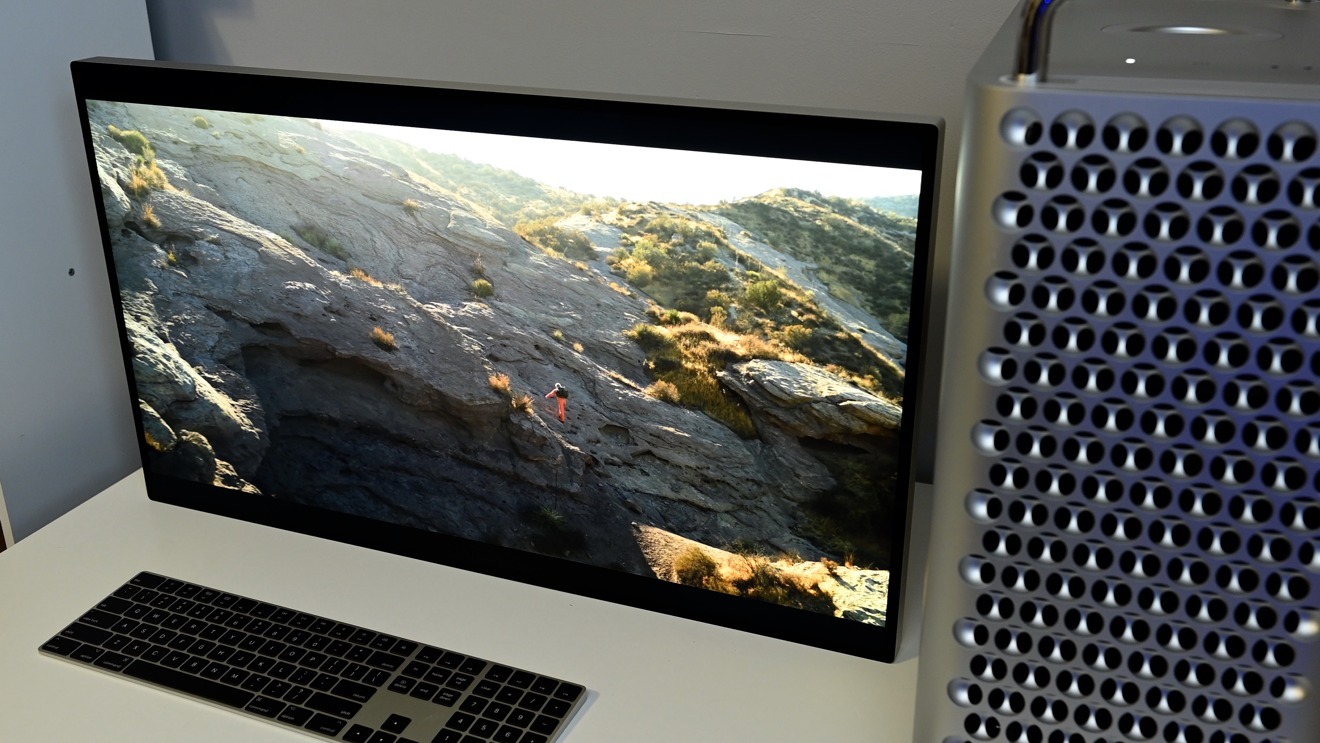 Display
The Pro Display XDR is based on In-Plane Switching (IPS) technology. The panel design provides wider viewing angles than older TN-based panels along with richer, deeper colors. IPS was initially used the most in smartphones so that owners could see their screens in the daylight. However, this technology is now more widely available in other devices, including laptops, TVs, and desktop monitors.
It has a resolution of 6,016 x 3,384 with a pixel-per-inch count of 218. That translates to 20.4 million pixels stuffed into a panel measuring 28.3 inches wide. It is framed by a one-inch aluminum enclosure with a 9mm bezel. The aspect ratio is 16:9.
Additionally, it has a sustained brightness of 1,000 nits for any high-definition image when using the display in an environment of up to 77-degrees Fahrenheit (25-degrees Celsius). The peak brightness measures 1,600 nits up to 39 percent of the screen area when the remaining portion is 500 nits or black. When viewing standard-definition content, the brightness only achieves 500 nits.
This display supports the following refresh rates:
47.95Hz
48.00Hz
50.00Hz
59.94Hz
60.00Hz
The contrast ratio is 1,000,000:1.
Color
This display supports 99% of the P3 color space and 10-bit color depth to handle 1.073 billion colors total. It is factory-calibrated for BT.709, BT.601, and sRGB but also works with content encoded in BT.2020.
macOS Catalina introduced customized reference modes for the display in 2020. Owners can retrieve these modes in a firmware update that's only delivered through a Mac running the latest OS.
Here is a list of the built-in reference modes:
Pro Display XDR (P3-1600 nits)
Apple Display (P3-500 nits)
HDR Video (P3-ST 2084)
HDTV Video (BT.709-BT.1886)
NTSC Video (BT.601 SMPTE-C)
PAL and SECAM Video (BT.601 EBU)
Digital Cinema (P3-DCI)
Digital Cinema (P3-D65)
Design and Print (P3-D50)
Photography (P3-D65)
Internet and Web (sRGB)
Hardware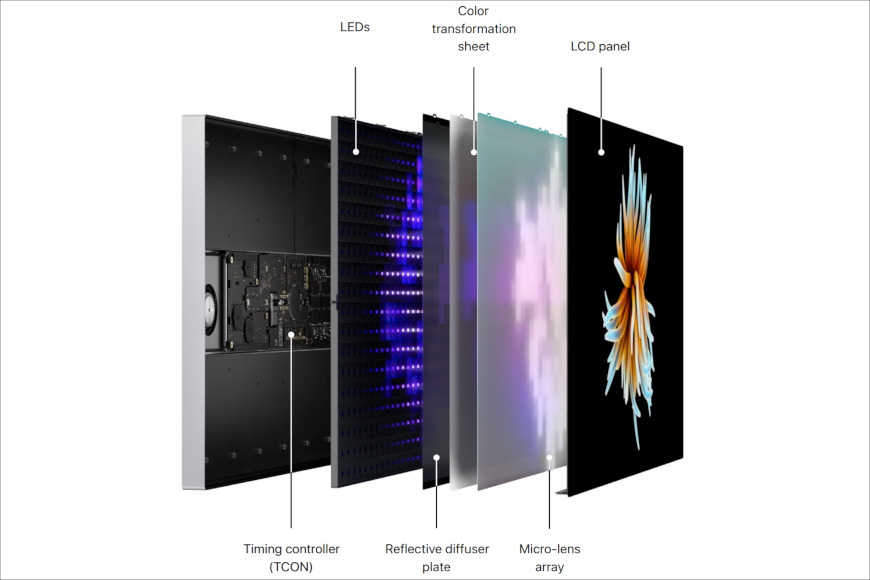 This display is comprised of six parts. First, the LCD panel includes a compensation polarizer to reduce off-axis light leakage. The standard glass cover has an on-axis reflection of 1.65 percent. The nano-texture cover provides a textured finish that scatters light reflections.
Behind the LCD panel is a micro-lens array that keeps the brightness and color consistent around the edges of the backlighting component.
Underneath is a color transformation sheet containing hundreds of layers. This sheet converts blue light into white light.
Further down is a reflective diffuser plate for reflecting light back into the main cavity. Apple engineered this cavity to send light upwards and keep the coverage uniform.
For backlighting, this display uses 576 individually controlled blue LEDs which contain a reflective layer that directs light. Apple uses blue LEDs because they have a "simple light profile and narrow peak range of spectrum."
Finally, Apple uses a custom timing controller chip on the mainboard to manage the LCD and LED layers separately.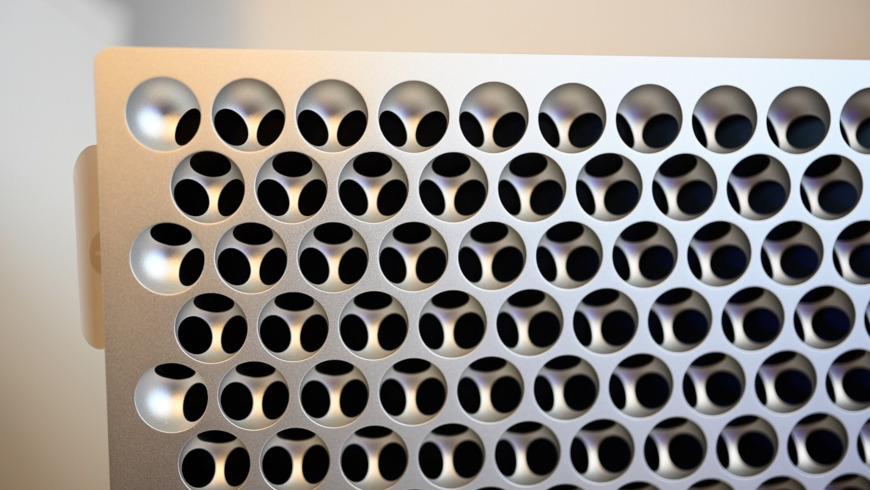 Housing this stack is an aluminum chassis that serves as a giant heat sink to pull heat away from the LED layer and circuit board. This enclosure sports a lattice design covering most of the backside to enable more airflow across the internal components. Fans quietly pull cool air in and eject unwanted heat. According to Apple, these fans produce up to 16 dBA of noise.
This display uses 140 watts to run, making it Energy Star compliant.
Connections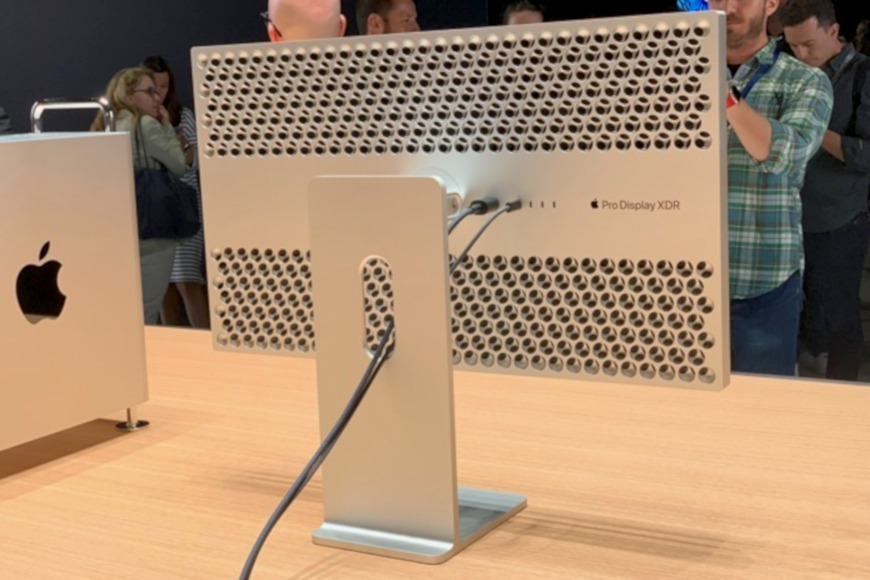 This display provides one upstream USB-C port with Thunderbolt 3 technology and 96 watts of power delivered to the host device.
Three additional USB-C ports support the older USB 2.0 standard (480Mbps) and provide enough power for standard peripherals — no device charging.
Dimensions and weight
This display measures 28.3 (W) x 1.1 (D) x 16.2 (H) inches. With the Pro Stand attached, the display measures 25.7 inches tall in the top position and 21.0 inches tall in the bottom position when oriented in landscape mode.
In portrait mode, the combo measures 31.7 inches tall with the display set in the top position. The stand itself measures 7.1 inches wide and supports a tilt of -5 to 25 degrees.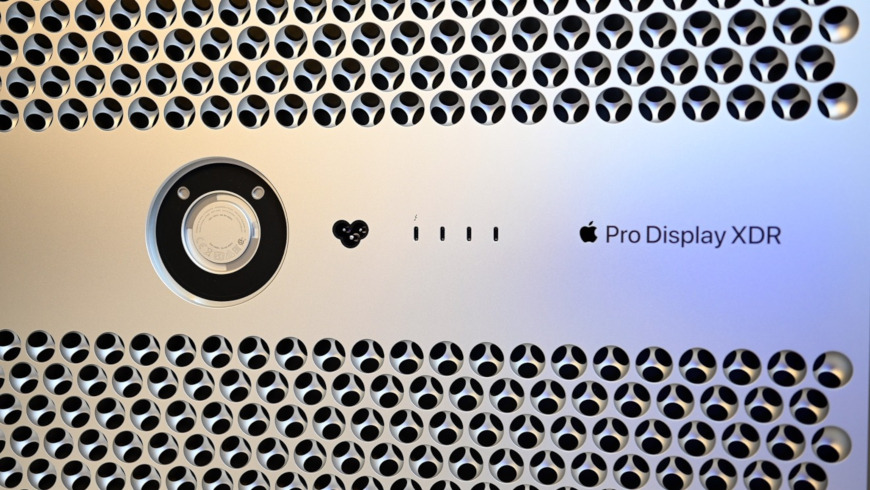 A puck-shaped magnetic connector attaches and locks into a similar designated magnetic connector located on the display's back.
This display weighs 16.49 pounds while the stand adds another 9.5 pounds.
Compatibility
To support the 6K resolution, the host PC must have the following:
A GPU supporting DisplayPort 1.4 with Display Stream Compression (DSC) and Forward Error Correction (FEC).
A GPU supporting DisplayPort 1.4 with HBR3 link; Thunderbolt Titan Ridge.
This display works with the following Apple devices running macOS Catalina 10.15.2 or newer:
Mac Pro (2019) with MPX Module GPUs
15-inch MacBook Pro (2018 or later)
13-inch MacBook Pro with four Thunderbolt 3 ports
Any Mac model with Thunderbolt 3 ports paired with Blackmagic eGPU or Blackmagic eGPU Pro
It also works on Windows and Linux PCs that have the following:
DisplayPort over Thunderbolt
DisplayPort Alt-mode over USB-C
Common Pro Display XDR Questions
Does Pro Display XDR include a stand?
No, the Pro Stand is an additional $999. Users who do not want the Pro Stand can opt for a VESA mount adapter for $199.
Does Pro Display XDR have a camera?
No, the Pro Display XDR doesn't include a FaceTime camera for video calls.
Is Pro Display XDR OLED?
No, the Pro Display XDR has an IPS display. However, it has 576 full-array local dimming zones to provide much greater contrast than a typical IPS.
How much does Pro Display XDR cost?