Topic: Marvel
11/13/2018, 12:11 pm

After more than five decades creating comic books that now span a multi-billion dollar movie franchise, modern mythologist Stan Lee has died. He has left behind an enormous body of printed work in his five decades in the industry, and AppleInsider discusses how to best access those works on your Mac, iPhone, or iPad.
05/02/2018, 11:05 am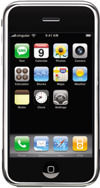 According to a new oral history, the first Iron Man movie featured a heads-up display inside the armored suit that was informed by the then-new iPhone display.
01/22/2018, 01:01 pm

The hit Marvel Studios film "Thor: Ragnarok" isn't scheduled to get a digital release until Feb. 20. But some lucky customers received an early download of the blockbuster, thanks to a glitch in iTunes.