Topic: Wall Street Journal
03/28/2020, 08:03 am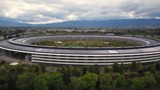 Two major financial papers that usually blow out false news about Apple's supply chain in lockstep have suddenly diverged in their imagined tales of how the world's best capitalized and most proficient and competent tech company might be somewhat challenged by the economic disaster now killing thousands of people.
01/08/2019, 03:01 pm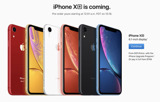 The Wall Street Journal is telling stories of an arrogant fall from grace by the world's leader in smartphone profits, centering on the new iPhone XR -- a model that ostensibly failed to live up to its hyped expectations. However, that cyclical tale of Apple's impending doom is really a contrived bit of fiction that isn't based in facts.