Apple releases Safari 6.1 Seed 8 for OS X Lion and Mountain Lion
By AppleInsider Staff
Monday, September 16, 2013, 06:18 pm PT (09:18 pm ET)
Ahead of an expected release later this year, Apple on Monday made available Safari 6.1 Seed 8 for OS X 10.7 Lion and 10.8 Mountain Lion with WebKit enhancements, among other updates.




According to AppleInsider reader Gregg, developers were sent an email from Apple, as seen above, announcing the latest build of Safari as well as a link to download the software.

Apple notes that enhancements include WebKit tweak for text, layout and accessibility support, as well as a redesigned Web Inspector and a new Activity viewer. The new tools are meant to make debugging websites an easier process.

Safari 6.1 Seed 8 comes around a week and a half after the last release. Developers can download the newest seed from Apple's Developer portal.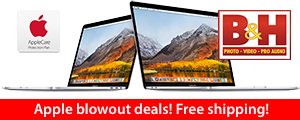 2018 13" Touch Bars
Price
Save
2.3GHz/8GB/256GB (Gray)
$1,649.99+
$150
2.3GHz/8GB/512GB (Silver)
$1,879.00+
$120
2.3GHz/16GB/256GB (Gray)
$1,949.00+
$50
2.7GHz/16GB/512GB
$2,449.00+
$50
2.7GHz/16GB/1TB
$2,849.00+
$50
2018 15" MacBook Pros
Price
Save
2.2GHz/16/256GB/555X
$2,549.00+
$50
2.2GHz/16/512GB/555X
$2,575.00+
$225
2.9GHz/16/1TB/560X
$3,199.00+
$300
2.9GHz/32/2TB/560X (Gray)
$3,999.00+
$700
2.9GHz/32/4TB/560X (Gray)
$5,999.00+
$700
Click here for dozens more configurations
+ Free shipping within the contiguous U.S.
Lowest Prices Anywhere!

13" MacBook Pros
Price
You Save
3.1GHz/8GB/256GB Gray
$1,679.00
$120.00
3.1GHz/8GB/256GB Silver
$1,704.00*
$95.00
3.1GHz/8GB/512GB Gray
$1,849.00*
$150.00
3.1GHz/16/512GB Gray
$2,099.00
$100.00
15" MacBook Pro
Price
You Save
2.8GHz/16/256/555 Silver
$2,199.00*
$200.00
2.8GHz/16/256/560 Gray
$2,299.00
$200.00
2.9GHz/16/512/560 Gray
$2,599.00
$200.00
2.9GHz/16/1TB/560 Gray
$2,999.00
$200.00
3.1GHz/16/512/560 Gray
$2,799.00
$200.00
3.1GHz/16/2TB/560 Gray
$3,899.00
$300.00

*

price with Promo Code:

APINSIDER

prices.appleinsider.com for more configurations