HomePod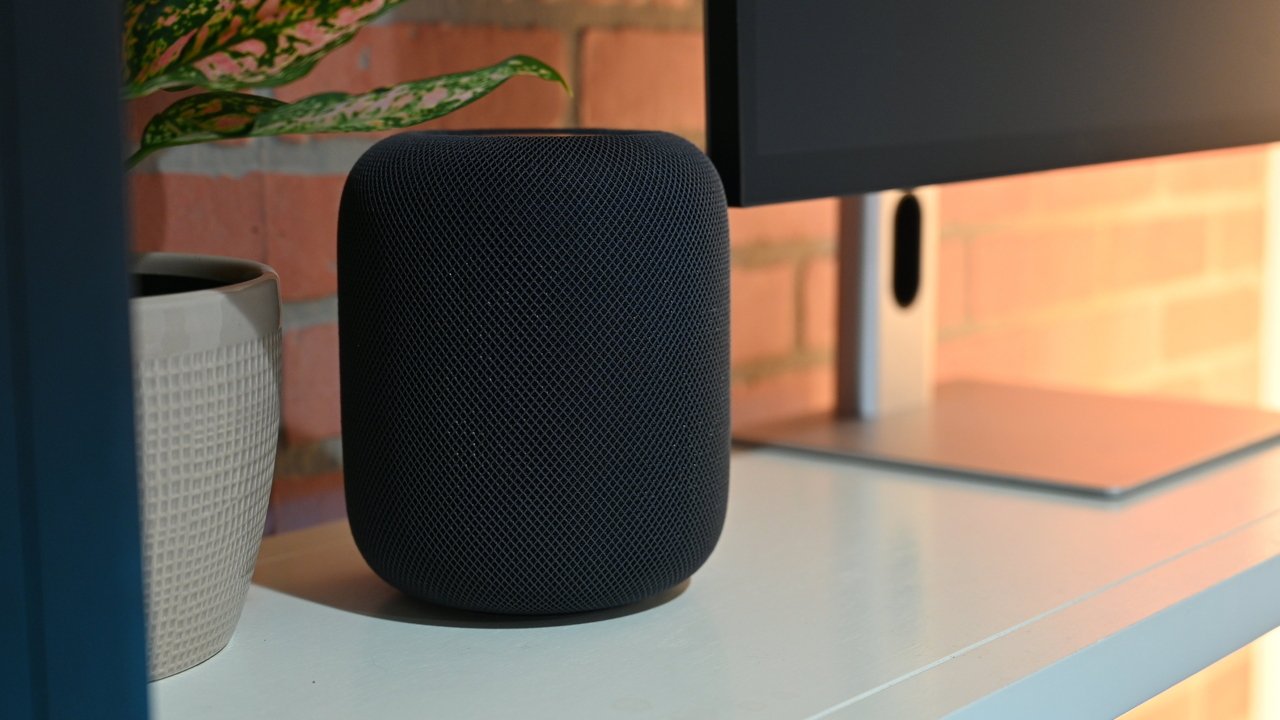 The Apple HomePod is a network-connected speaker unveiled at WWDC 2017, offering Siri access without using an iPhone or iPad. Available with a choice of white and space gray 3D mesh acoustic fabrics to cover the device, Apple is also positioning the HomePod as an audio entertainment accessory. It focuses on high-quality music playback and using Siri to help find new tracks on Apple Music. Discontinued by Apple and still for sale while supplies last.
● Discontinued by Apple March 12, 2021
● 6.8-inch tall speaker weighing 5.5 pounds
● Covered with 3D mesh acoustic fabric
● Six-microphone array
● Seven-tweeter array with individual amplifiers
● Apple-designed upward-facing woofer
● A8 chip driving bass management software
● Advanced echo cancellation system
● Voice-based control of Siri
● HomeKit support
● Costs $299
---
Launched during Apple's Worldwide Developer Conference 2017, the HomePod is the Cupertino company's attempt to take on the intelligent speaker market. It competes against the Amazon Echo, Google Home, and Sonos devices. At its core, the HomePod can be used to make queries to Siri, with Apple's intelligent virtual assistant providing audio feedback in response.
Since iOS 13.4 released, HomePod's OS structure changed from one based on iOS to one based on tvOS. Though the reasons behind this are unknown, it seems to be centered around multi-user support.
Apple announced a smaller and cheaper version, the HomePod mini, at an October 13 event. The $99 speaker allows Apple to further penetrate the smart speaker market.
HomePod Discontinued
On March 12, 2021, Apple announced that the large smart speaker would be discontinued. After the market inventory is sold out the HomePod will no longer be available for purchase as a new device.
Apple says that the HomePod mini will be its focus going forward. The high price of the HomePod and the stigmas surrounding Siri pushed people away from the original speaker. It hasn't seen a hardware update since its release in 2017.
Even though the HomePod is discontinued it hasn't been end-of-lifed. The device will continue to function for years to come with updates from Apple and support for basic features. Even if the speaker one day stops working with Apple serivces like Apple Music or HomeKit, it will still function as an AirPlay 2 target.
Despite the lack of I/O, expect to be able to use it in your home for the foreseeable future.
The Next HomePod
Apple may have discontinued the original HomePod, but another one could be announced to take its place. Google and Amazon both offer devices with screens attached for home use, so Apple may do the same.
The HomePod runs tvOS, so it is natural to believe a speaker with a screen could be on the way. Imaine something of a hybrid between an iPad and a HomePod with tvOS as the software.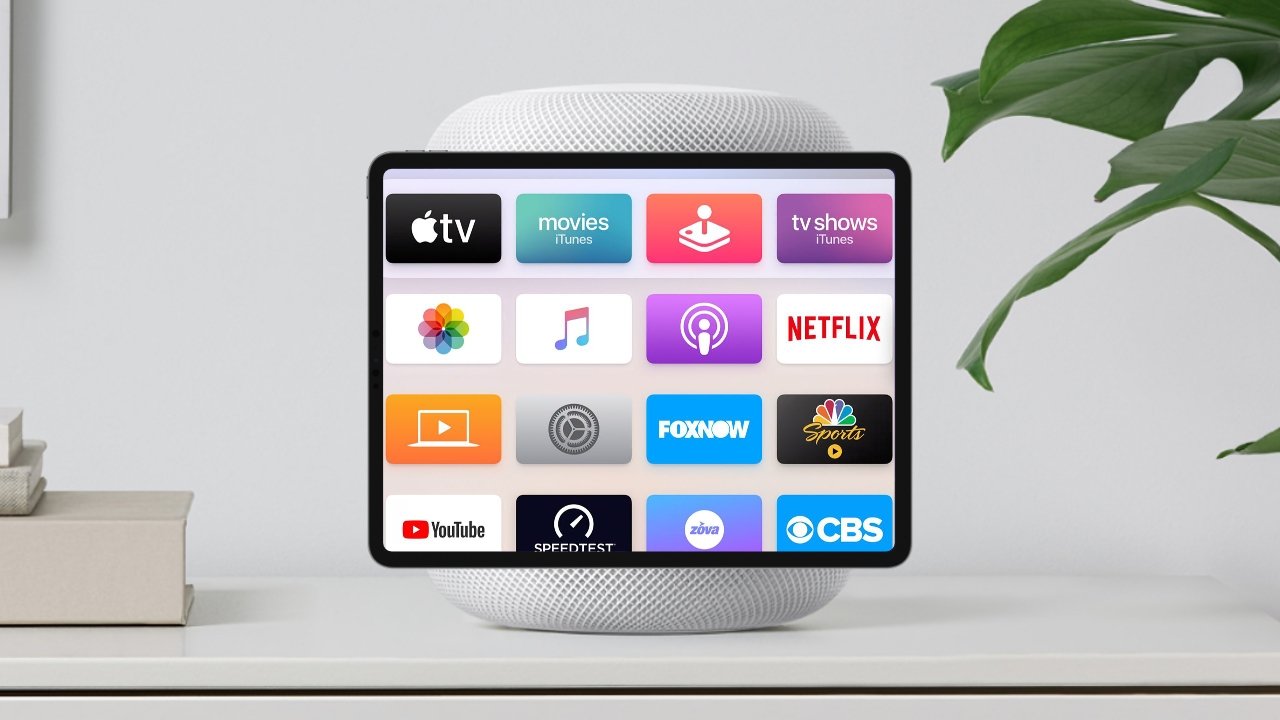 Apple didn't say it would exit the home speaker market, so expect some kind of speaker devices to come later. The HomePod mini is still for sale and under development by Apple.
HomePod Features
Appearance & Design
The HomePod differs from its main rivals in using a 3D mesh acoustic fabric that covers most of the outside of the speaker. Two color options are available, with customers able to choose between white and space gray versions of the fabric.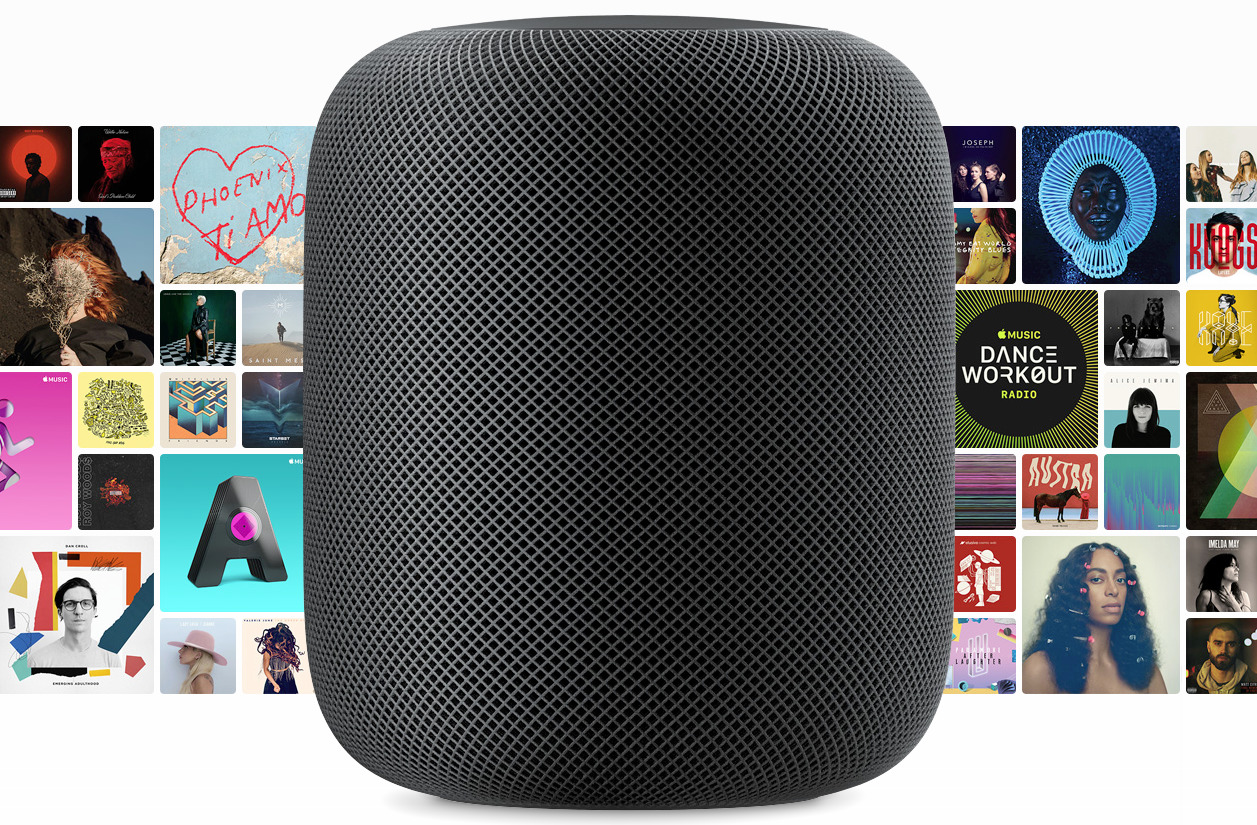 The shape is also fairly unique, consisting of a cylinder with rounded edges at the top and bottom. While other similar devices have been designed as tall speakers, the HomePod is fairly wide when compared to the Amazon Echo. Its diameter isn't far off the height of the speaker, at 5.6 inches.
Measuring 6.8 inches tall and weighing 5.5 pounds, the device has a single power cable leading out from the HomePod, with no other ports or visible connections viewable externally. On the top is a round display, used to show the Siri waveform when Siri is engaged, as well as providing access to touch controls for changing settings of the HomePod itself.
Speakers & Microphones
The HomePod includes a six-microphone array with an advanced echo cancellation system that allows Siri to understand anyone speaking to it in the room, regardless of their position in relation to the HomePod. It can do this even when loud music is playing in the background.
For audio playback, Apple designed an upward-facing woofer that uses real-time software modeling to enhance bass management, allowing it to provide deep and clean bass tones with low distortion. An internal low-frequency calibration microphone is included to assist the bass management system.
Accompanying the woofer is a custom array of seven tweeters, each equipped with an amplifier. Apple's speaker array also has beam-forming capabilities, for high-quality directional audio.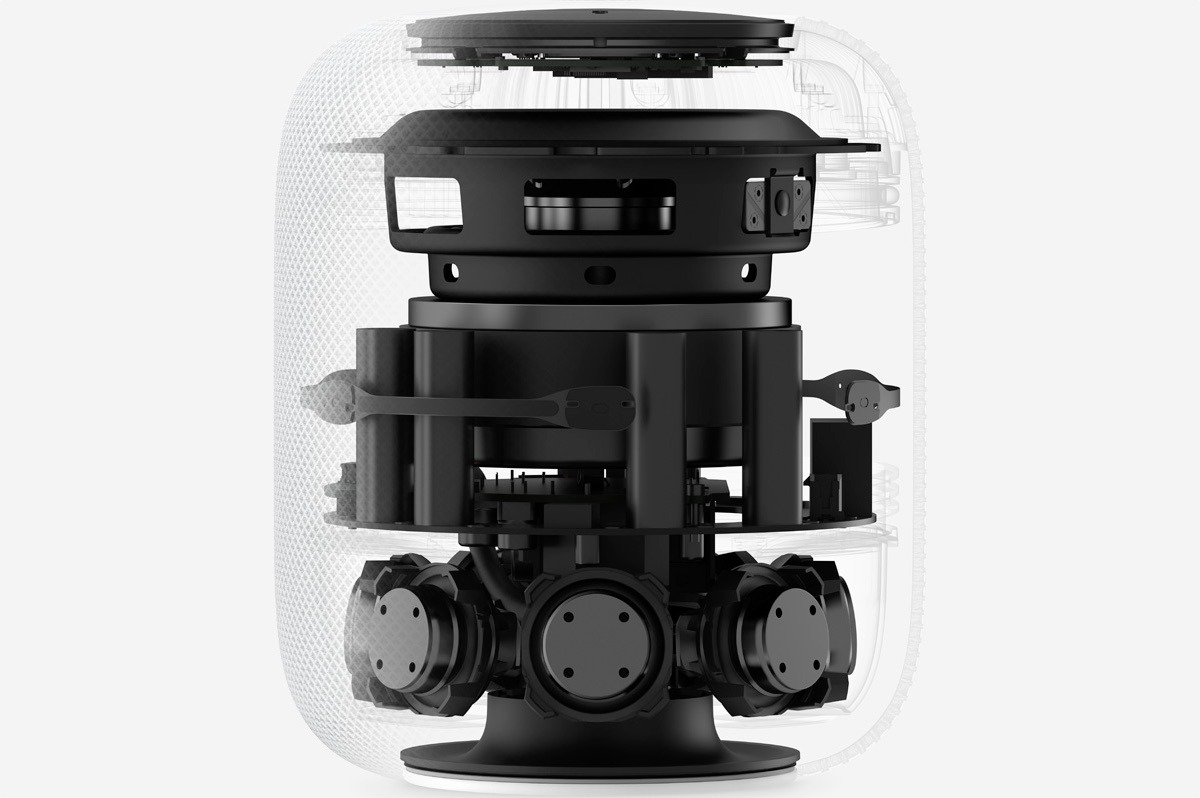 This beam-forming capability is enhanced by the HomePod's ability to sense its placement in a room. Using the microphone array, it can detect the size of the room and its location compared to nearby surfaces and other potential audio obstacles. It then usesthe data to optimize its playback to suit its surroundings.
Driving the beamforming, bass management, and multi-channel echo cancellation in the HomePod is Apple's A8 processor, as previously used in the iPhone 6, iPad mini 4, and fourth-generation Apple TV.
Set-up & Connectivity
While it does not have any visible external connections, aside from a power cable, the HomePod still offers connectivity options with other devices. Borrowing the setup process from the AirPods, users can configure the HomePod by holding their iPhone next to the speaker.
It supports network connectivity over Wi-Fi, with support for 802.11a, b, g, n, and ac standards. MIMO increases the amount of available bandwidth. Bluetooth 5.0 connectivity is also touted.
The HomePod includes support for Apple's AirPlay 2 protocol, allowing it to connect with other HomePods and compatible speakers throughout the home. Pairing together two HomePods enables stereo music playback.
In order to maintain the security and privacy of its users, Apple has designed HomePod to only record audio once the "Hey Siri" prompt is recognized locally, before sending data to its own servers. All data headed to Apple's servers is encrypted and is sent using an anonymous Siri identifier.
Setting up the HomePod is relatively straightforward, with users needing to plug it into an outlet and wait for it to chime, while also having an iPhone nearby that has Bluetooth enabled and an up-to-date operating system. Holding the iPhone near the HomePod brings up a popup dialog box that guides the user through the setup process.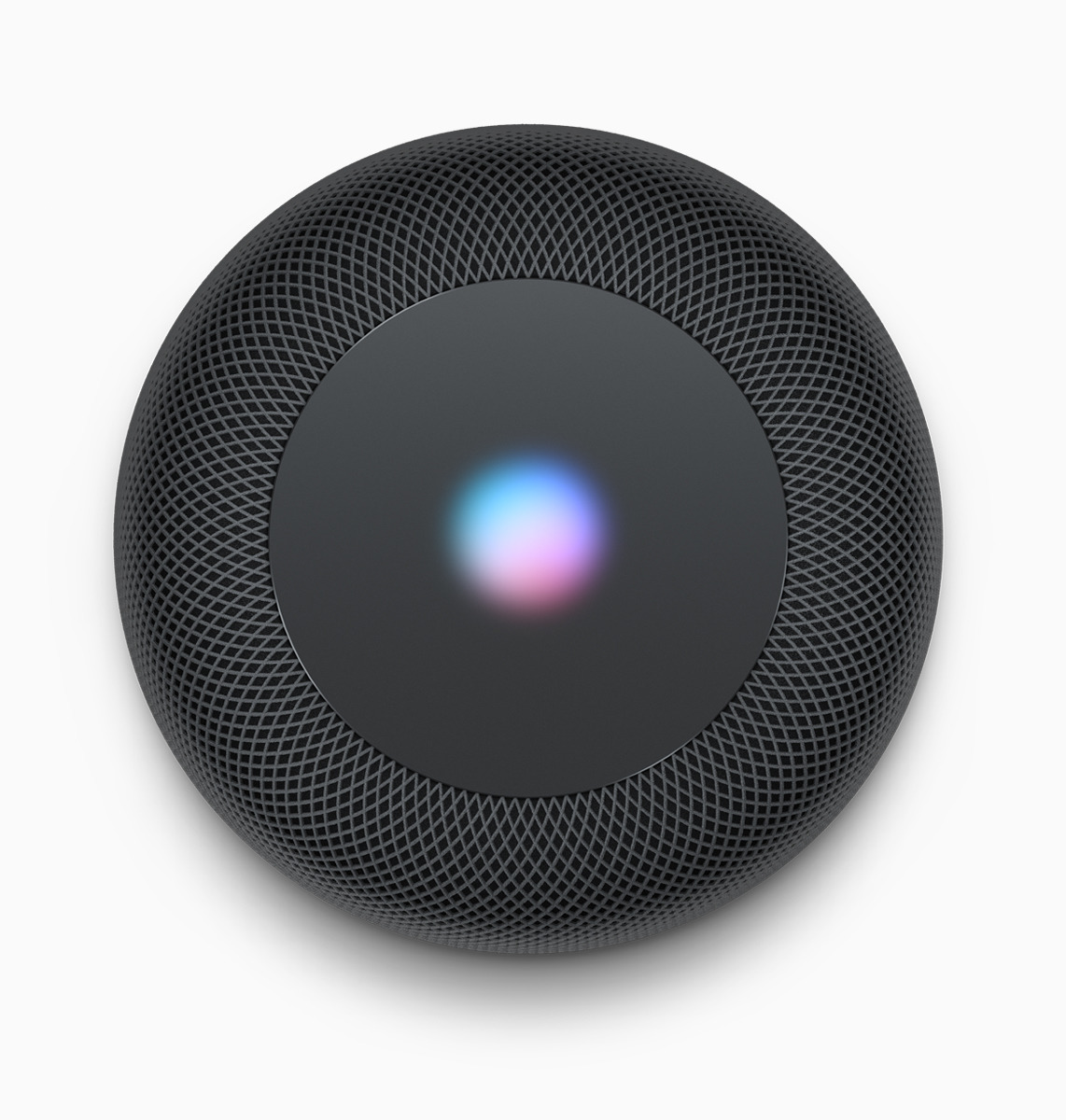 This includes naming the room where the HomePod is located, enabling Personal Requests, and accepting the terms and conditions. A transfer of settings is then performed, linking the HomePod to the user's iCloud account and synchronizing with apps and services like Apple Music.
The HomePod will learn to understand up to six users at once. If enabled, only users the HomePod recognizes will be able to access certain functions like messaging and calendars.
Siri and Music Playback on HomePod
Users can ask Siri questions through the HomePod. When engaged, the Siri waveform appears on the top of the speaker, indicating the digital assistant is awaiting further instruction.
Like with the iOS version, Siri on HomePod can respond to a range of queries, including about upcoming concerts, sporting event queries, and restaurant recommendations, with responses provided audibly. Typical Siri commands are also available to use, including requests to send messages to contacts, setting alarms and timers, and to read out the latest news headlines.
One way Apple is pitching the HomePod is its Siri-powered music playback credentials. Apple Music subscribers can ask Siri to play songs from albums and playlists, tell it what the next song to play should be, ask to generate a playlist from a genre they like, and other musical instructions.
The music playback is also not limited to Apple Music. Siri requests for songs included under iTunes Match can also be played through the HomePod.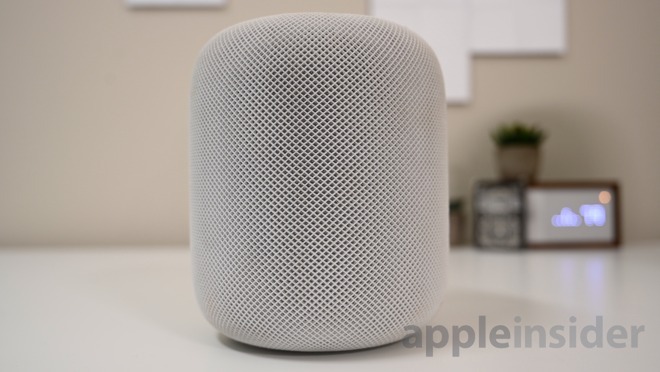 Along with Apple Music, the HomePod supports playback of iTunes music purchases and iCloud Music Library, radio stations, streaming services like iHeartRadio and TuneIn, and the Apple Podcasts app. Through AirPlay, it can also play content from other audio sources, such as audiobooks from a nearby iPhone.
The HomePod plays various audio formats, similar to formats that other Apple devices support. The support list includes HE-AAC (V1), AAC from 16Kbps to 320Kbps, protected AAC from the iTunes Store, 16Kbps to 320Kbps MP3 files, MP3 VBR, Apple Lossless, AIFF, WAV, and FLAC.
The musical functionality also extends to musical trivia about the currently-played track, such as "When was this recorded?" Aside from individual tracks, users can ask Siri to play stations including NPR and Beats 1, and also podcast episodes the user has subscribed to in the Podcasts app.
HomePod firmware released alongside a beta for iOS 11.2 revealed the HomePod will handle all music-related questions itself, without external assistance. For other types of queries, such as those involving contacts, messaging, lists, and notes, HomePod hands those off to a connected iPhone or iPad for processing.
Stay on top of all Apple news right from your HomePod or HomePod mini. Say, "Hey, Siri, play AppleInsider Daily," and you'll get a fast update direct from the AppleInsider team.
Intercom, Handoff, and Home Theater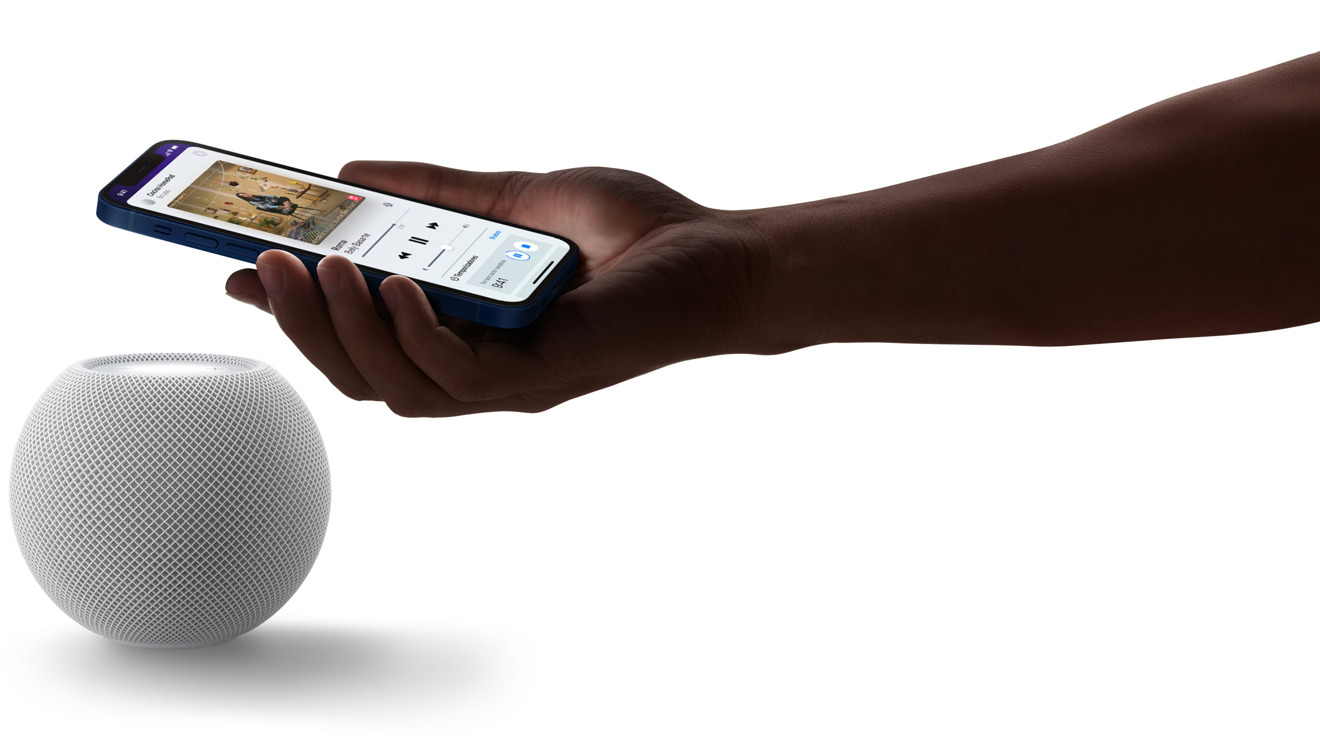 One of the most significant additions Apple announced with the HomePod mini is its ability to act as an Ultra-Wideband base station. This lets it precisely locate U1-equipped devices, like the iPhone and Apple Watch Series 6.
Apple provides the speakers with what it describes as a "magical" Handoff experience. A HomePod speaker understands when an iPhone is nearby and provides audio, visual, and haptic feedback, so it feels like two Apple devices are physically connected.
The new speaker also adds a new Intercom feature that lets family members send messages between HomePods. People in the household can choose whether to address those in a different room, a specific zone, or throughout the home. Intercom also works with other Apple devices, so family members will receive a notification and can reply even if they aren't near a HomePod.
Apple said that an upcoming update will deliver 5.1 surround, 7.1 surround, and Dolby Atmos support to HomePods connected to an Apple TV 4K. HomePod's directional audio is required for the simulated surround sound feature to work, so those looking to replace their home theater system will have to spring for the full-sized model. HomePod and HomePod mini can't be connected to an Apple TV at the same time, though two HomePod mini units can be paired to achieve stereo sound.
AppleCare+
Enrollment into AppleCare+ for HomePod costs $39, which extends the warranty to two years and grants a longer customer support window. Out-of-warranty repair costs for AppleCare+ customers cost $39 each, for up to two incidents.
By contrast, an out-of-warranty repair for non-AppleCare+ customers, such as fall damage or submergence, will cost $279.
As part of AppleCare+, HomePod customers will get a replacement HomePod shipped to them in advance of the return of the non-functional one. This express replacement service is included, though the original HomePod needs to be returned within 10 days to avoid additional charges, up to and including the cost of the new HomePod unit.
Apple also offers shipment of the HomePod to a service center, like it currently offers for the iPhone, iPad, and Mac, at a cost of $19.99 on top of any associated repair fees.
Apple has published videos to its YouTube Support channel, advising how to use the HomePod. The series starts with a trio of guides advising how to use Siri to play music, use the touch controls, and adjust the HomePod's settings. A later guide, titled "How to get the most from HomePod," is a longer video covering basic HomePod functions including personal requests, talking to Siri, using it as a speakerphone, and controlling smart home accessories.
Privacy
Like with other its products, Apple has tried to maintain customer privacy when using the HomePod. While the speaker does communicate with Apple's servers, it does so by anonymizing the data and using encryption.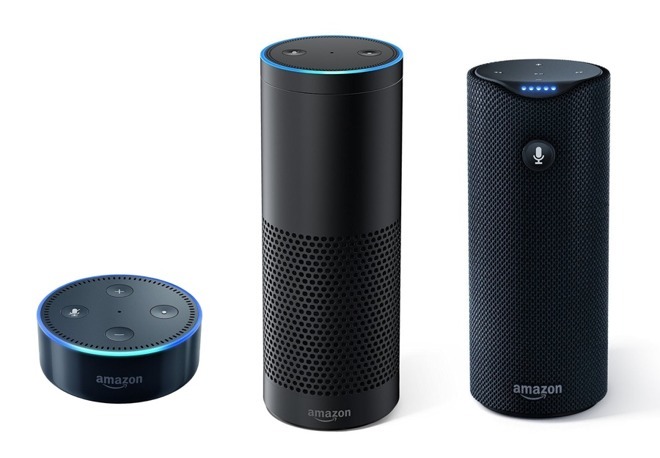 In a 2017 response to a customer query about room-mapping technology, Apple advised it is refusing to repurpose the data collected by the HomePod for uses outside of the device, and had no intention of saving or sharing any similar data. Apple's statement also advised the limited amount of data that it does receive stems just from Siri queries, and that it had taken steps to protect that data.
"No information is sent to Apple servers until HomePod recognizes the key utterance "Hey Siri," and any information after that point is encrypted and sent via an anonymous Siri ID," wrote Apple. "For room sensing, all analysis is done locally on the device and is not shared with Apple."
Other Specifications
Aside from the above information, few other details about the HomePod's specifications ware known prior to release. Apple's release of firmware for the device in July 2017 caused developers to delve inside the code to try and find out more information, including the HomePod's 1GB of RAM and A8 processor.
While this is seemingly likely, a teardown didn't confirm or deny this but did reveal the use of 16GB of flash memory. The HomePod's storage may be seen as overkill for the reported functionality, even taking into account a potential expansion of Siri's capabilities, though it does give Apple some breathing room if it adds more functions in the future.
The round display at the top, showing the Siri graphic, has a resolution of 272 by 340 pixels, which is the same resolution as the 38mm Apple Watch. As the HomePod's display is physically larger, it has a lower pixel density than the compact screens used in the Apple Watch range.
Software Updates
Throughout the life of the HomePod, Apple has issued software updates that add new features or improve existing functions for its users. The launch version ran HomePod version 11.2.5.
Apple's first update, version 11.3 (15E217) in March 2018, brought "general improvements for stability and quality." Apple didn't go into more specifics in the release notes.
The release of iOS 11.4 in May 2019 introduced multi-room audio and stereo pairing for the HomePod, as part of AirPlay 2's new features that launched at the same time.
A Siri update in February 2019 quietly updated the British and Australian male voices for the HomePod, making them clearer and more natural-sounding. Apple didn't officially announce the update.
March 2019 added another change to Siri on HomePod, performing similar changes but for the female British voice. Again, there was no announcement regarding the upgrade.
Accompanying updates for iOS 13, Apple added new features to HomePod in September 2019. Users were able to listen to over 100,000 radio stations via iHeartRadio, Radio.com, and TuneIn.
In October 2019, Apple enabled HomePod to differentiate between multiple voices in its 13.2 update. By recognizing up to six users, the HomePod can offer a more personalized experience, including that user's particular music mixes within Apple Music.
The same update also added the ability to add music to HomeKit scenes for the first time, along with playing high-quality Ambient Sounds. A sleep timer can also be set, to turn off the audio automatically after a specific time.
Music Handoff allows users to switch what device is playing audio. By bringing an iPhone close to a HomePod, the currently playing track on the iPhone, or a podcast or phone call, can be transferred to the HomePod for continued listening and speaking.
The 13.2 update was ill-fated, as some users reported their HomePods bricking after installing it. After pulling the release, Apple reissued the update in 13.2.1 at the end of the month, fixing the issue.
The update that was expected alongside iOS 14 has not arrived as of October. It will bring additional HomeKit support like annoucning who is at the door using facial recognition. The update will also let users select a default music service.
HomePod Price
Apple initially priced the HomePod at $349 but then permanently dropped it to $299. The HomePod mini costs $99.