Apple Watch Series 6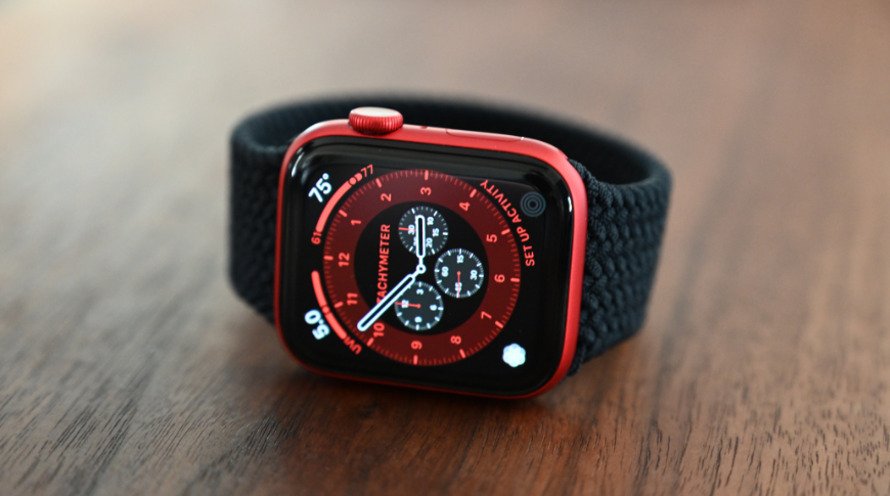 The next watch from Apple could be the "Apple Watch Series 6" and could be announced in September 2020. Rumors surrounding the product have been sparse, but hints from iOS 14 code and patent applications give some clue as to what we can expect from the future wearable.
● Expected to be announced in October
● Potential exclusive watch faces
● Shareable complication configurations
● New plastic model with Kid Mode
● Blood oxygen detection
● ECG improvements
● Water resistance improvements
● Larger battery
● Sleep tracking
● Concept art by appleleaker2020
---
The Apple Watch Series 5 released with some battery life improvements and an always-on display, leaving plenty of room for a massive "Apple Watch Series 6" update. New case materials, health features, and price options could make this a must-have upgrade once released in the fall.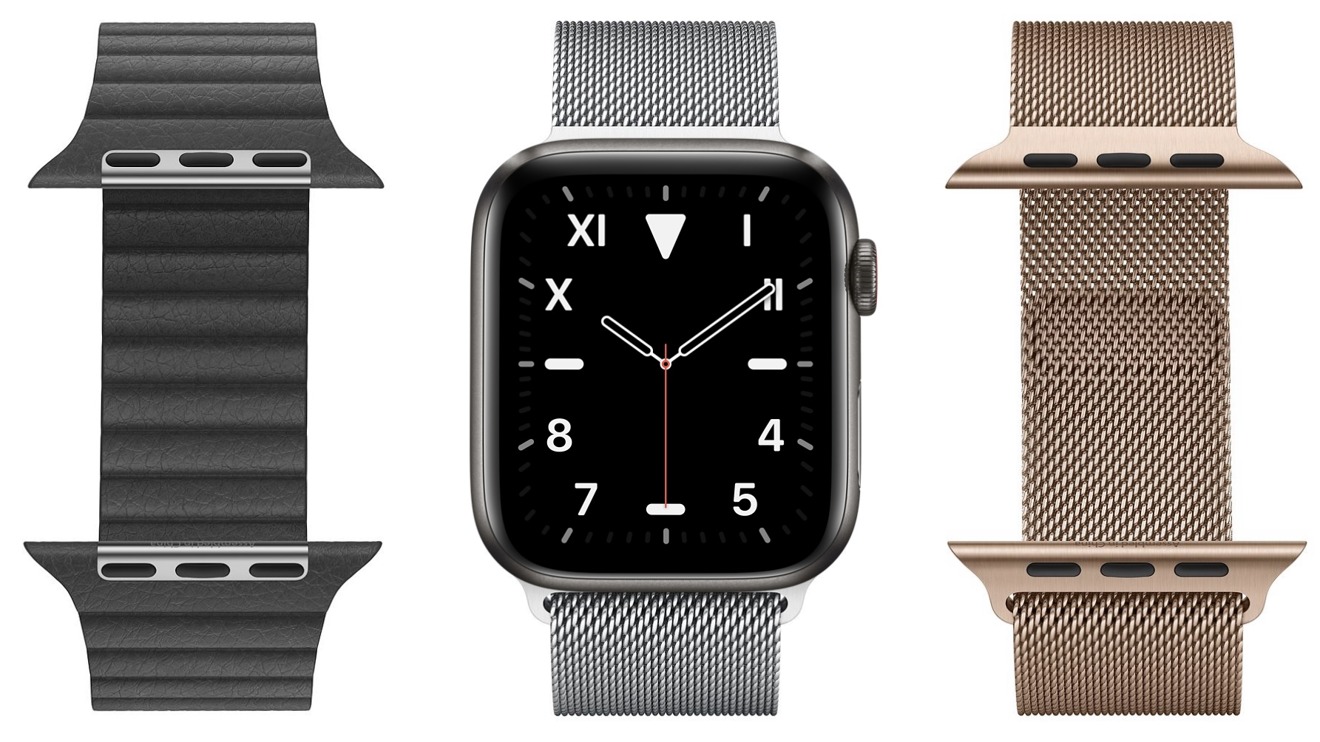 Apple Watch Series 6 Features
Hardware leaks have been non-existent, but the usual rumor mill churns and iOS 14 code gives us some hints. These are some of the rumors and speculation surrounding the next Apple Watch.
Jon Prosser leaked potential release dates for a few products like the "iPhone 12" and new iPad. He says that the next Watch will be released via press release in September alongside a refreshed iPad.
Watch materials
The Apple Watch has shipped with many materials so far, but new ones can always be added. To date, there have been options for aluminum, stainless steel, 18-carat gold, ceramic, and titanium. The 18-carat gold "Edition" watch was only sold in limited quantities for the first generation, and ceramic has skipped some generations.
The latest addition was titanium, introduced with the Apple Watch Series 5, and includes Space Black and standard colors. This added a new step in price between the stainless steel and ceramic model.
A new plastic Apple Watch could be revealed at a lower price point than even the aluminum models. The new entry-level Watch would serve as a device for children, or as a secondary Apple Watch for those who do not want to damage a more expensive model while performing hazardous work or sports.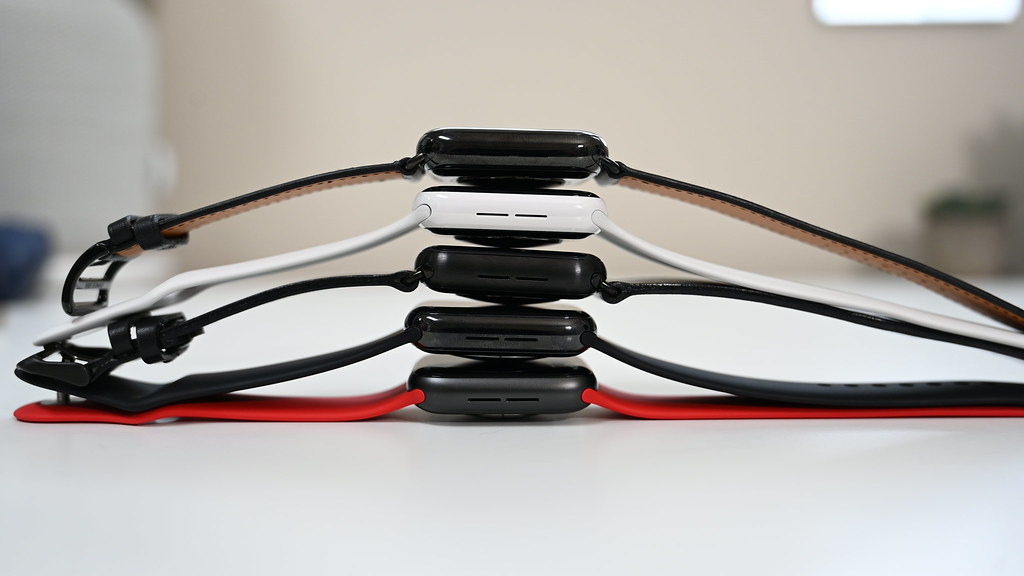 Every generation of Apple Watch features an OLED display, but this could change with the 2020 Apple Watch by introducing microLED. OLED's benefits have always been its ability to turn off its black pixels and save power, leading to better contrast and deep blacks on the display. Energy savings could be even more significant for microLED, with minimum sacrifices to the contrast of the screen.
One rumor suggests that Apple will not be changing the display for the Series 6, meaning they will likely stick with OLED in 2020.
A regulatory filing revealed some changes could be coming to the battery on the next Apple Watch. Two smaller batteries and one larger were filed with various regulatory systems, including one with Safety Korea. Apple tends to change the battery size of a device when efficiencies gained in software mean the battery life could be the same.
Health
Health facing features have been the center of the Apple Watch since its inception. The new Apple Watch may have improved ECG and blood oxygen detection according to some rumors.
The Apple Watch Series 4 and Apple Watch Series 5 both can perform an electrocardiogram via the Digital Crown. Currently, this function does not work if your heart rate is elevated, but a new update may fix this.
The leaked code does not indicate if the improved ECG will be due to watchOS 7 or if it will be the result of new hardware in an updated Apple Watch.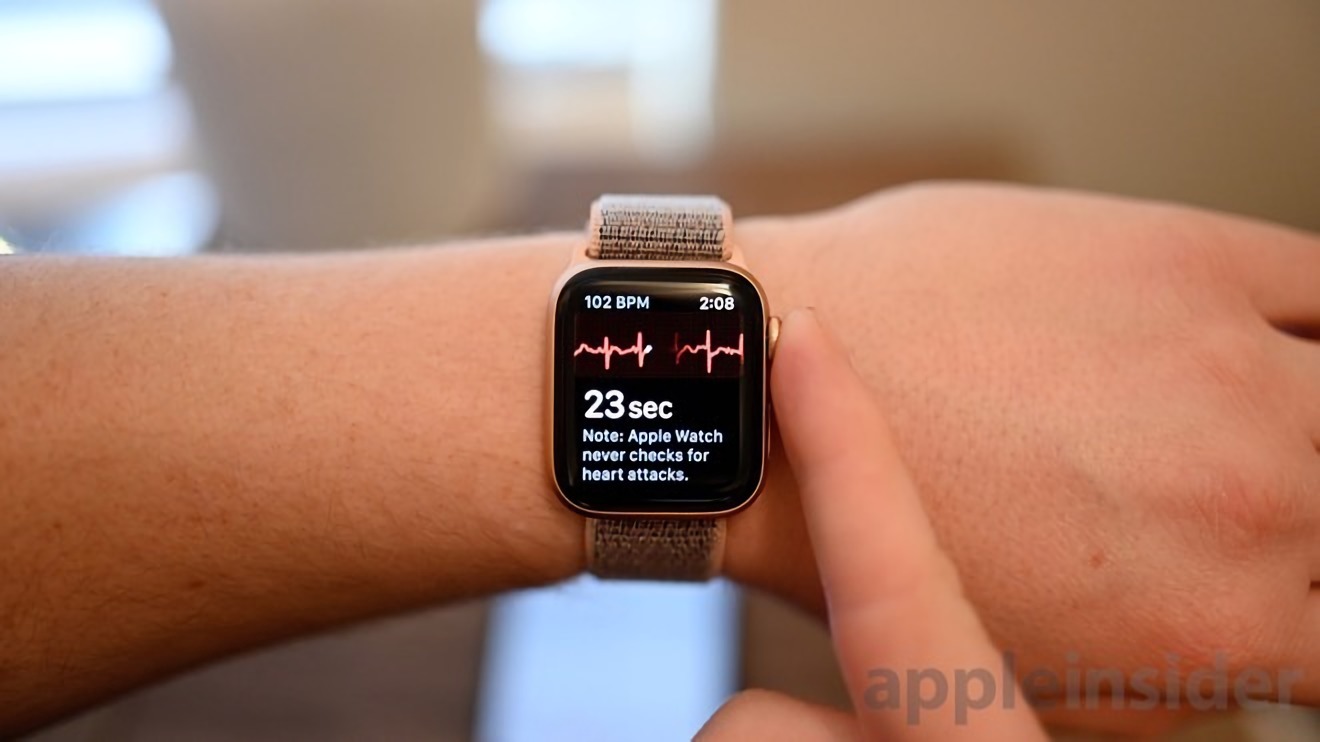 The other rumored health upgrade is one we've heard about for a while; blood oxygen detection. The hardware for this has existed in several models of Apple Watch but has not been used. It is also unclear if Apple will be able to unlock this latent feature with watchOS 7.
It is likely the feature will only be on the latest Apple Watch due to restrictions or improvements introduced by the new hardware.
One other feature of the upcoming OS could be sleep tracking. Since this would mean wearing a watch to bed, theoretically after wearing it all day, a new watch with improved battery life may be needed.
A new rumor shared via Twitter suggests a feature that tracks mental health could be on the way. This would track heart rate and activity and attempt to analyze if the wearer is experiencing anxiety. The same leak reinforced that sleep tracking and a pulse oximeter is coming.
While Apple has always placed health features at the center of Apple Watch, it seems that the device is moving from health options as an addition to a full-blown healthcare device. With every new metric the Watch can measure, the more likely the device can impact a user's life.
Apple didn't originally intend on going into healthcare, but it seems to be the direction they want to go now.
Fitness
The Apple Watch started as a fitness device and has grown in popularity as such since its release. Apple continues to add new workout features and tracking with each new hardware and software release, and it appears the next generation watch is no exception.
A new workout app meant to walk users through workouts may launch across Apple platforms this fall. The watch component of this system could include a new app, prompts for workouts using vibrations and sounds, and interactive software with data.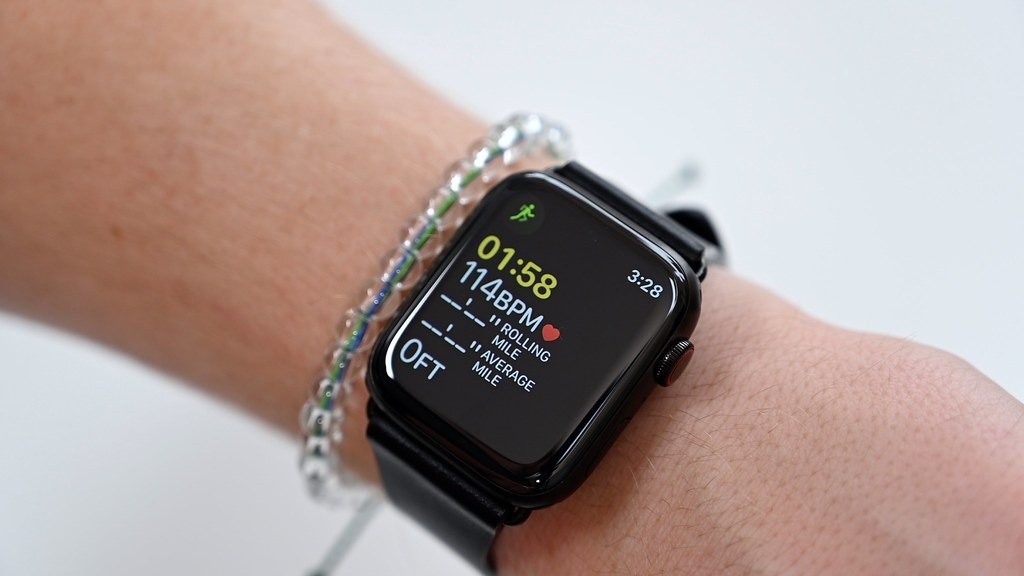 The workout service is codenamed "Seymour," and will include video guides on how to complete workouts properly. Apple Watch would play a critical role in this by tracking gait, elevation, and tempo during a workout.
Connectivity
A new material is rumored for connections inside the Apple Watch, called Liquid Crystal Polymer (LCP), and could lead to increased wireless performance. This material could improve antenna performance and allow for WiFi 6 to be included in the Apple Watch.
An additional side effect of using the LCP could be improved water resistance ratings, as the connection between the motherboard and Digital Crown could be further improved.
A new "Kid Mode" is rumored to be introduced in a future iOS and watchOS release. This would allow users to add an additional Apple Watch to their iPhone, acting as the parent, and set up the watch for their child. "Kid Mode" would also introduce Screen Time like features to the Apple Watch that could let parents have more control over their child's watch.
The mode would also change how the activity rings are tracked, showing metrics like playtime instead of calories.
Apple Watch Series 6 lineup
The current Apple Watch lineup consists of 40mm and 44mm watches with aluminum, stainless steel, titanium, and ceramic bodies. They are priced from $399 to $1,349 and include a variety of bands and colors to choose from using the Apple Watch Studio.
The "Apple Watch Series 6" may have an even more complex lineup with the addition of new case materials and colors. The Plastic Apple Watch would start below the current $399 price point and could introduce several new colors similar to the iPhone 11 line.