Apple Watch Series 6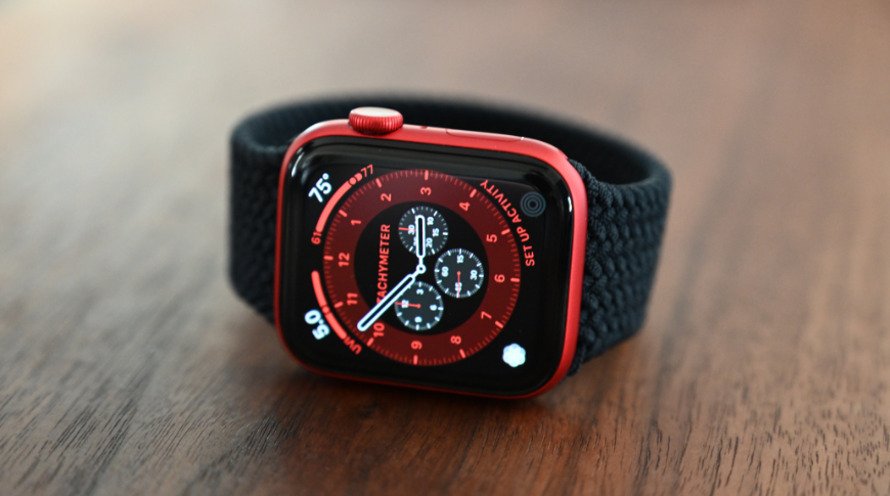 The most notable changes to the Apple Watch Series 6 include blood oxygen tracking, a faster processor, and a new 2.5x brighter always-on display. New colors include PRODUCT(RED), blue, and graphite. Apple's new Apple Watch band called the Solo Loop and Braided Solo Loop debuted alongside the Apple Watch 6 as well.
● Announced at the Time Flies event in September 2020
● Blood oxygen sensor
● S6 chip
● Titanium, stainless steel, aluminum
● Always-on display
● Starts at $399
---
Apple launched the Apple Watch Series 6 at its September "Time Flies" event in 2020. The Apple Watch platform has matured in design and software, but the company has pushed it forward again with new health functions and more color and band options.
Apple Watch Series 6 Features
The Apple Watch has evolved since its release to find its key use case. It started life with a fashion/social focus with some fitness features but has since become a powerful fitness and health device.
The Apple Watch Series 6 steps further out of the iPhone shadow as a standalone device. The latest features, coupled with watchOS 7, make this the most standalone Watch yet.
Blood-Oxygen Sensor
Apple's most-touted feature of the new watch is the blood-oxygen sensor and its accompanying app. To use the feature, ensure the Watch is snug on your wrist and don't move while taking the reading. As long as you meet those requirements, it only takes 15 seconds for the reading to come back.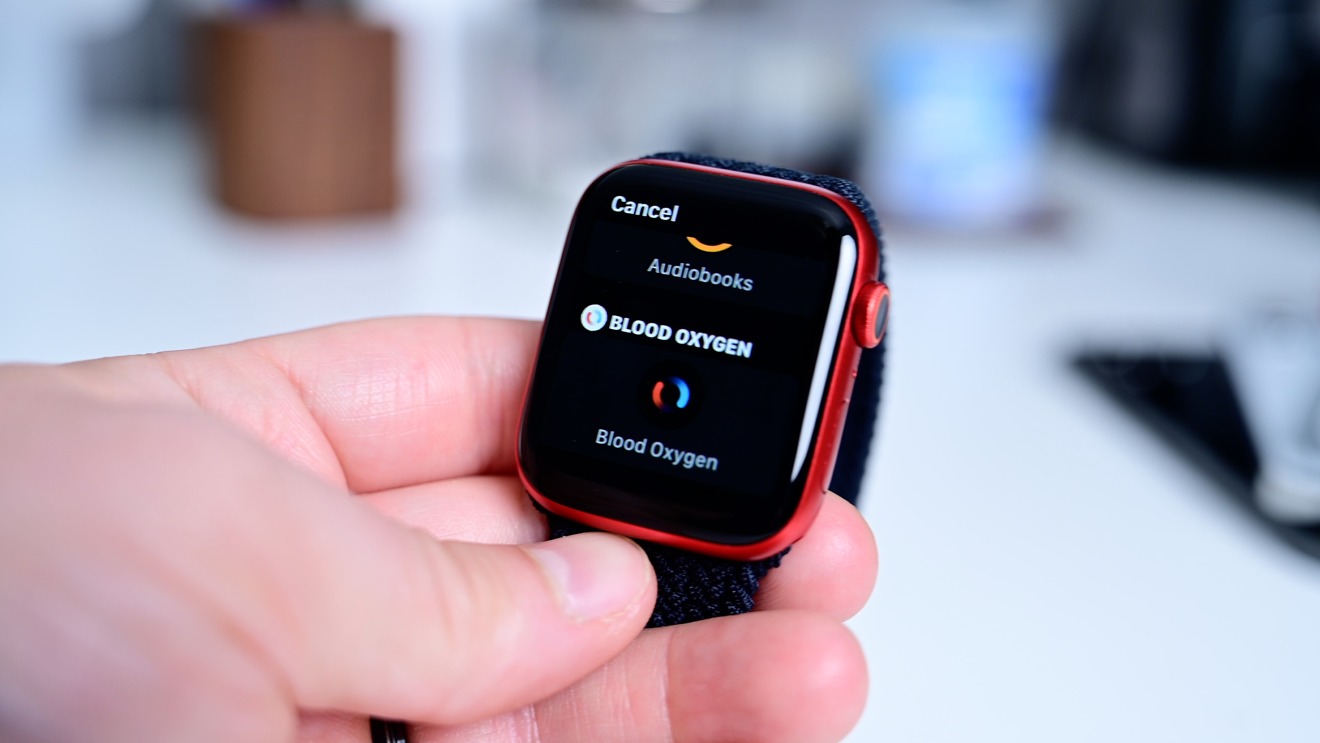 The reading shows the percent of oxygen present in the bloodstream. It obtains this by detecting the color of the user's blood using red and infrared lights. The returned value does not give much information on its own, as it does not explain if a reading is "good" or not.
Apple's vagueness about the value is likely due to its skirting of the medical device requirements. Apple says that the blood oxygen measurement is only for wellness and fitness purposes and not intended to replace a medical device, such as a pulse oximeter, which requires federal approval.
If Apple would start giving advice and saying it is good or bad, it may be getting dangerously close to a medical device and the regulation that comes with it. However, it's easy enough to research healthy ranges.
Heart health sensors
Apple included all the other sensors introduced in previous generations of Apple Watch in the Apple Watch Series 6. It has a heart rate sensor that continuously monitors the user's heart rate every few minutes or so, depending on activity. If you are engaged in a workout, your heart rate will be continuously monitored until three minutes after the workout.
If it detects abnormal heart rates, it will notify the user. The Apple Watch cannot detect a heart attack, but it can warn users before a fatal heart event if your heartbeat becomes too fast, slow, or irregular.
Users can also perform an ECG using the latest Apple Watch models. Introduced with the Apple Watch Series 4, you can take an ECG using the built-in app. The Watch must be worn tightly during the measurement. It performs the measurement by placing your finger on the Digital Crown for a minute. The ECG app guides you through the process.
The ECG can detect if a possible atrial fibrillation is present, warning users if a hospital visit is needed. It is not able to give medical advice nor provide a diagnosis, but it can be the first step in stopping a life-threatening condition.
An update in watchOS 7.2 enables the device to conduct an ECG while the user is experiencing high heart rates, up to 150BPM. Previously, users with a high heart rate had to wait until it slowed down to use the feature.
Fitness+
Launched during the "Time Flies" event, Apple Fitness+ allows customers equipped with an Apple Watch and another Apple device with a screen to perform guided workouts. Displaying a workout on an iPhone, iPad, or via the Apple TV, the app will monitor the user's workout via Apple Watch sensors.
Apple's trainers provide a series of weekly studio workout videos. They cover various workout types, including high-intensity interval training (HIIT), yoga, and strength training. Apple Watch data appears on the screen as an overlay, letting users keep track of their progress without looking at the Watch. This includes notifications for reaching fitness goals on their rings.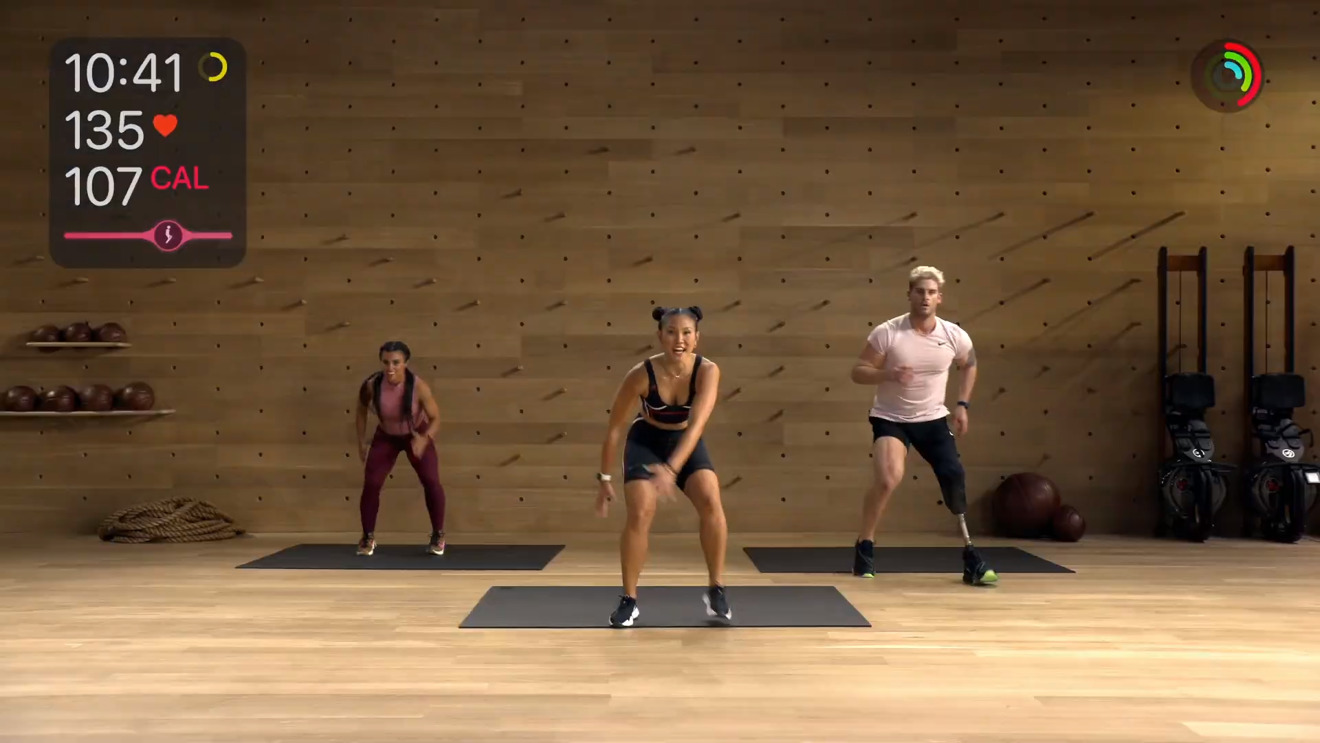 Fitness+ uses a custom recommendation engine that accounts for previously completed workouts. It then suggests new options that match user preferences or different workouts to help maintain a balanced routine. Fitness+ users can also take advantage of a filtering tool to choose a routine based on workout type, trainer, duration, or music.
Users who also subscribe to Apple Music can save Fitness+ workout playlists for later listening.
The service costs $9.99 per month or $79.99 per year, with a 30 day free trial. Those who buy a new Apple Watch Series 3 or later, starting on September 15, 2020, get three months of Fitness+ for free.
Fitness+ requires a user to be wearing an Apple Watch Series 3 or newer. Users can share the subscription with up to five other people in Family Sharing for no additional cost. It is also available to use as part of the new Apple One subscription.
Ultra-Wideband
The new flagship wearable is Apple's first to include the U1 Ultra Wideband chip, according to technical specifications listed on the company's website. Apple's UWB solution debuted with iPhone 11 in 2019.
It's unclear what features the U1 will add for Apple Watch owners. Currently, the chip serves as a backbone for directional AirDrop functionality on iPhone 11 and later handsets, and will serve as a part of the CarKey system in upcoming vehicle models.
Apple designed the U1 to provide spatial awareness and precise location tracking capabilities to mobile devices. The system utilizes UWB to send repeatable signals between two devices to determine their relative position in space.
Family Setup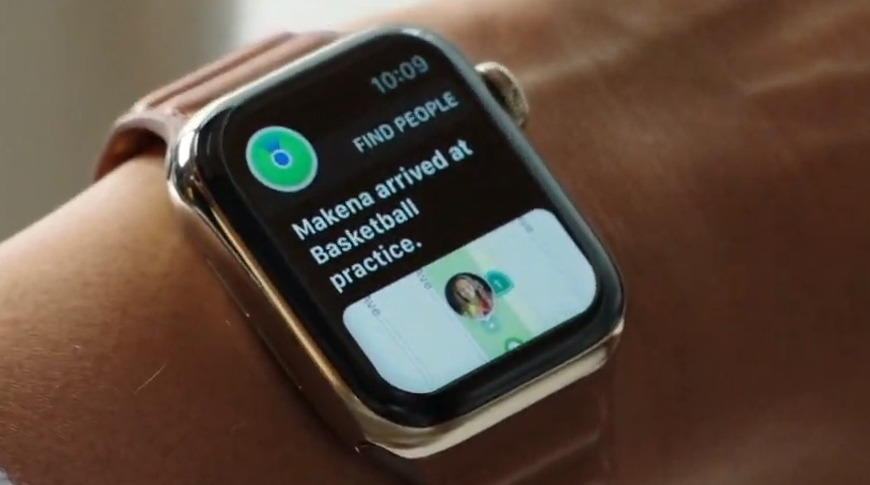 Family Setup lets you set up your children's Apple Watches without needing their own iPhone. Children in the household get a phone number for each Apple Watch, allowing the family to keep in touch even if the kids don't have phones.
Family Setup lets parents specify with which contacts children can communicate. It can also send parents automatic location notifications, so they can keep tabs on where their family is. Kids can use their Apple Watch to track their movement and all Apple Watch activity features.
Schooltime Mode is a feature that helps kids stay focused, limiting available features and activating Do Not Disturb during the school day, while giving them a unique watch face.
Family Setup requires cellular Apple Watches, Series 4 or later.
Solo Loop and Braided Solo Loop
Apple introduced a new type of band that loops around without connectors or clasps. It is a simple elastic band that needs to be sized to fit.
Orders placed with the new band type require users to measure their wrist size using a paper print-out, though that has led to some errors. Some users guessed their size without performing the measuring task. Those who received incorrectly sized bands had to return their entire packaging, including the Apple Watch itself, to receive a replacement.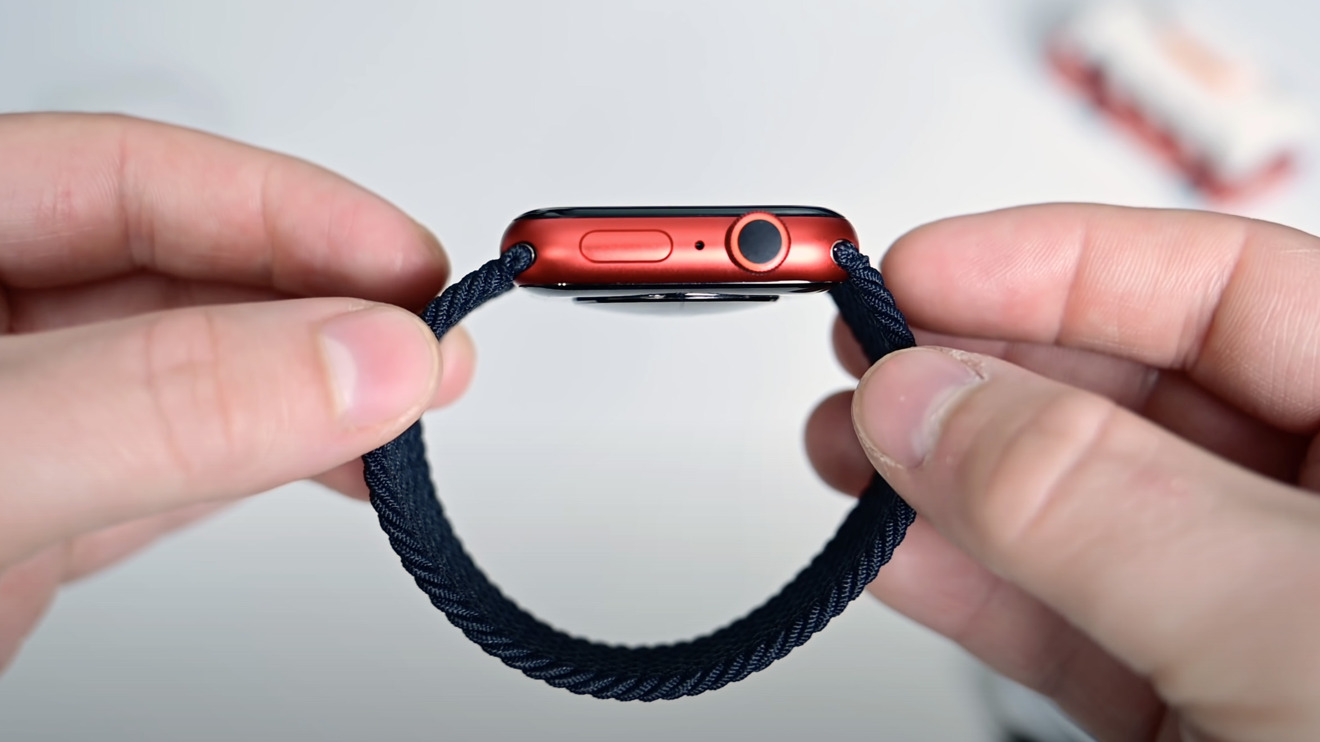 AppleInsider recommends either trying on the band in person or using the paper sizing system prior to purchase.
Apple Watch Series 6 Lineup
The sixth-generation wearable consists of 40mm and 44mm watches with aluminum, stainless steel, and titanium case materials. Their prices range from $399 to $1,499 and include various watch bands and color combinations.
Apple Watch Series 6 Review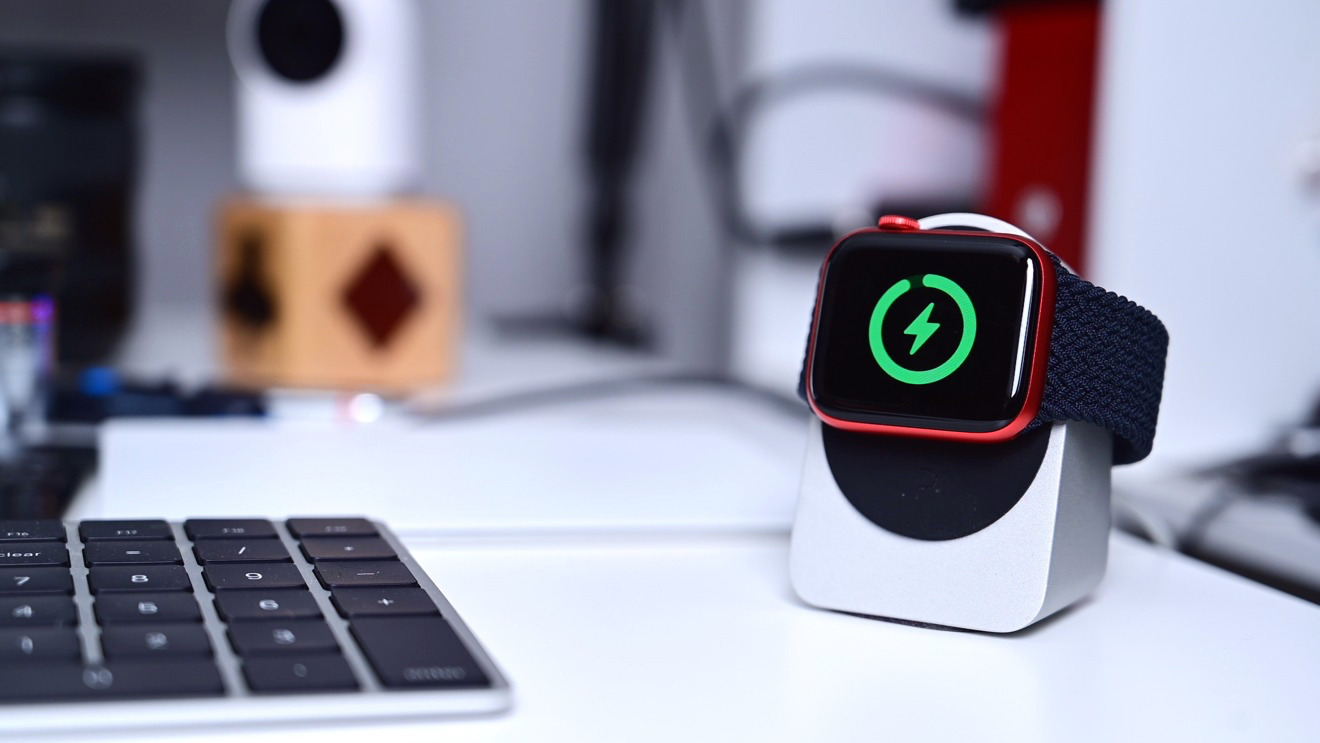 In AppleInsider's review, we gave the wearable a 4.5 out of 5 review, declaring it the best smartwatch to buy.
On the blood-oxygen sensor
"New with the Series 6 is an integrated blood oxygen sensor. it works in a similar fashion to the ECG sensor. It shines a myriad of lights onto the back of your wrist and a sensor measures the light that is reflected back to determine the oxygenation of your blood.
"Unlike many reviewers out there, I had no issues measuring my blood oxygen level. This isn't surprising but just highlights the variability in these biometric measurements. Success could come down to the snugness of your preferred watch band, and maybe viewable blood vessels atop a wrist. Regardless, Apple Watch was able to successfully read my blood oxygen level each time without issue.
"But once I got my measurement, my reaction was largely... 'OK, now what?'
"Apple doesn't give much guidance on blood oxygen measurements, partially because it feels early for the new sensor. Unlike the AKG that debuted with "de novo" classification from the FDA, no such clearance comes with the Series 6's blood oxygen sensor. Instead, Apple clearly advises users that it is intended for wellness and fitness purposes only, and not to be used for medical decisions as a normal FDA-cleared finger-based SpO2 sensor.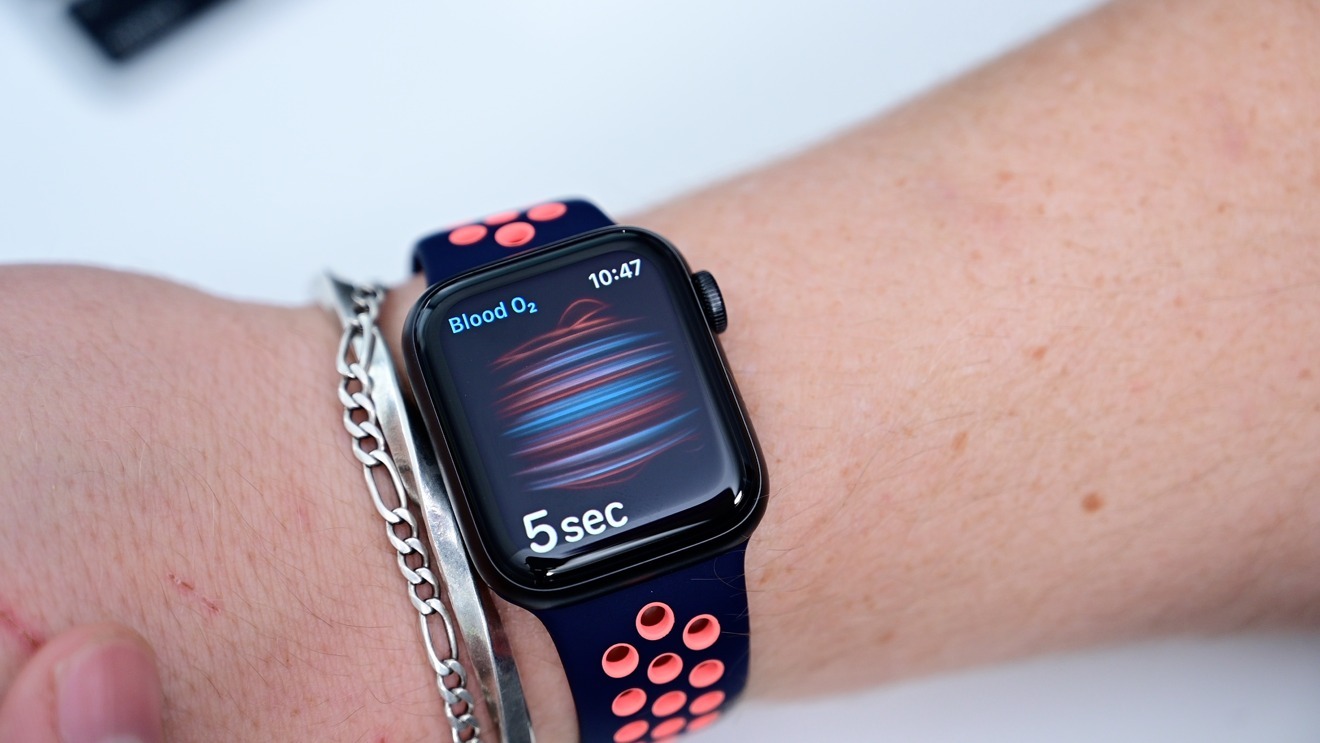 "So once I took my first reading, I wasn't all too clear what to do with it. Is this a measurement I should be trying to improve? How often should I manually measure my blood oxygen level? And of course, how accurate are these readings if they lack any formal certifications?
"Needless to say, I read up and researched plenty which is in and of itself helpful to my overall health to better understand this important metric. As for accuracy, this was something I could reasonably test.
"The absolute best way to measure blood oxygen levels is through a blood test, but beyond that are the widely-used finger pulse oximeter sensors that give you a reading in moments and tested by the FDA.
"I repeatedly tested my SpO2 level multiple times a day for several days both on my Apple Watch and on my standalone unit. Typically, I saw my Apple Watch within one percentage point of the off-the-shelf device. Often, it was on the nose. At most, I saw a three-point discrepancy, but it was only once over the course of my testing."
On upgrading from Series 5
"Initially, we were fairly underwhelmed at the move to Apple's sixth-generation wearable. Core functionality remains the same and the addition of the always-on altimeter and blood oxygen sensor wasn't even close to being reason enough to warrant an upgrade.
"But as Apple tends to do, it is the small details that have made living with the wearable a better experience.
"We started to notice the brighter display. As the weather cools, we've been out doing a lot of yard work and it is significantly easier to read what is on the display without having to move our wrist. The inactive state is more legible — as it should have been a year ago.
"It also made a difference while we were working out. The vivid fluorescent lights in our workout space washed out the dim face on the prior-gen, but now we could quickly glance our workout more easily. It isn't entirely perfect, glares and other times still required us to lift our wrist, but it was absolutely an improvement.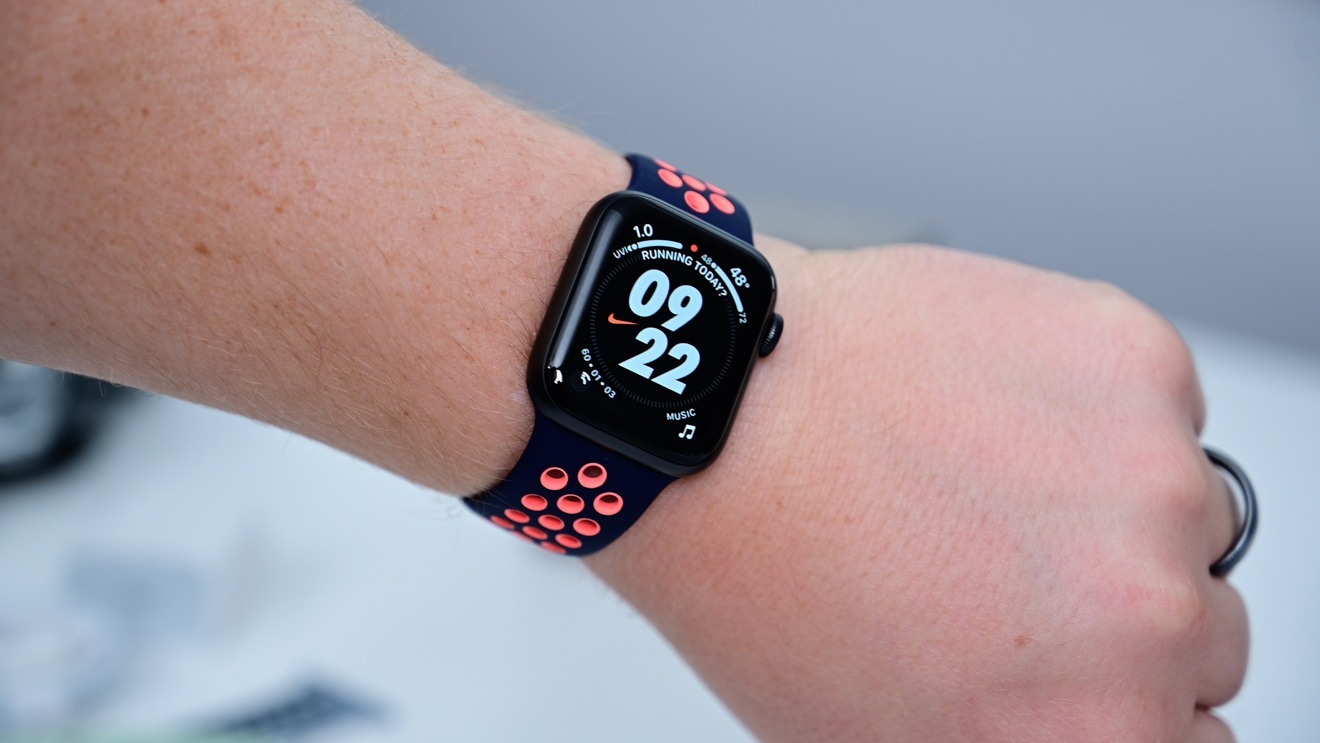 "Another benefit for us was the speed. Out of the box, opening apps and other tasks weren't too much faster than it was in the past. But when we had to reboot our watch, we noticed that the new Apple Watch rebooted 15 seconds faster on average. Another area the speed was apparent was Siri. When we'd raise our wrists to invoke the titular virtual assistant, Siri's animation would start much quicker than before and felt more natural and seamless.
"Apple's 'loud environment' alert was also quicker, now letting us know faster and more reliably when we were in a loud environment that could potentially damage our hearing if we stayed in its presence for too long. This feature has been around, but it triggered much quicker on this new model, as did the auto-unlock feature for Mac. It now unlocked our Mac Pro and MacBook Pro almost twice as fast as before."
"A big change this year is Family Setup. Now users who may not have an iPhone now are able to use Apple Watch by setting up the watch with someone else's iPhone. This is clearly targeting older family members or kiddos without a phone of their own.
"Once the watch is activated, it can run entirely on its own. They can have their phone number to receive calls (which can be set to only allow calls to and from specific numbers), their own Apple IDs, and more. They can message, make FaceTime audio calls, fill their own Activity rings, and go dark during school hours with Schooltime.
"Apple Cash Family allows parents to send money using Apple Pay, like an allowance for chores well done. Then they can spend that money on their own Apple Cash card via Apple Pay.
"Parents can see where their kids are and get alerts when they come and go.
"It is a huge change for Apple Watch that only unlocks its potential for even more users. The only downside is it requires a cellular Apple Watch to set up, which does make it a bit more expensive. Fortunately, the Apple Watch SE does help with that."
Apple Watch Series 6 Pricing
The Apple Watch Series 6 starts at $399 for 40mm and $429 for 44mm. Cellular variants add an extra $100.