Apple Health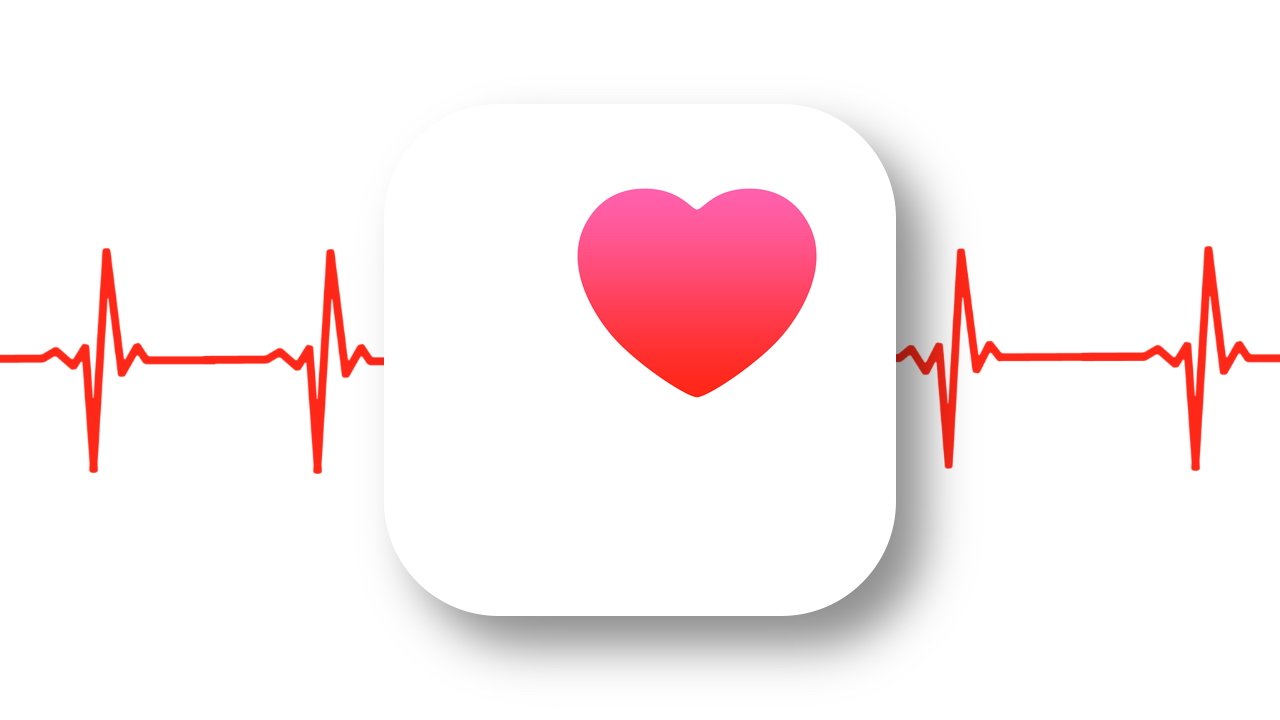 Apple Health is an iPhone app that conglomerates user health data. It draws on metrics from various sources. These include Apple Watch, iPhone, third-party apps and accessories, and manually entered data. Health uses a developer API, HealthKit, to work with third-party apps.
● Tracks user health data
● Apple Watch integration
● HealthKit - third-party app integration
● Sleep Mode
● Encrypted data for privacy
● Trend analysis helps understand data
● Share data with others
---
Apple Health is an iPhone app that tracks and consolidates user health data. It integrates with Apple Watch health-tracking. The app can also log data manually, using an iPhone, or through third-party apps and devices. Apple launched the app in 2014 and has been refining it in the years since.
What is Apple Health?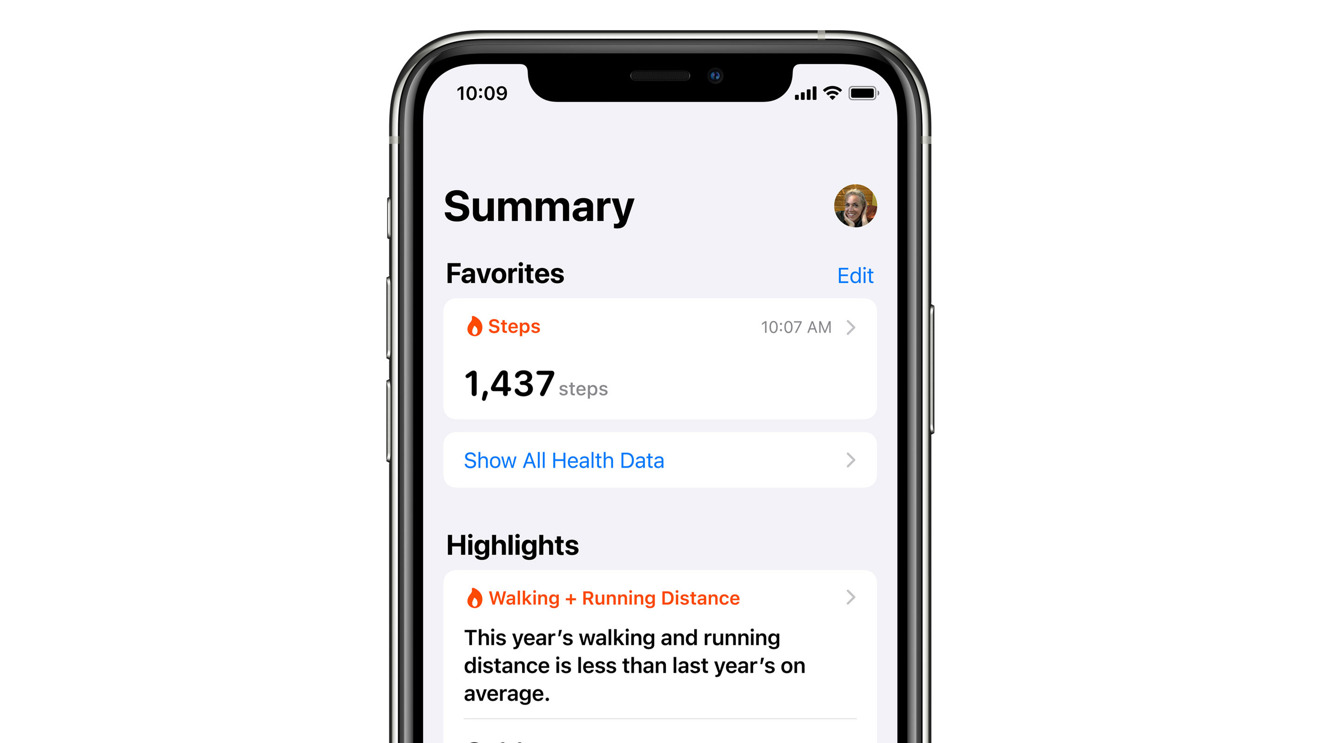 The Apple Health app provides users with a way to organize and access their most important health information. It displays data from various sources, including Apple Watch, iPhone, and third-party apps and wearables.
The app uses machine learning to determine which metrics matter the most for each user. The app shows these in "Highlights" on the app's main screen. The app also lets users choose favorite categories and enter data manually.
Apple first launched the app along with a developer-facing API, HealthKit, in iOS 8. The company has continued to refine the Apple Health app and the data it collects with each software update.
Apple Health Features
Activity Tracking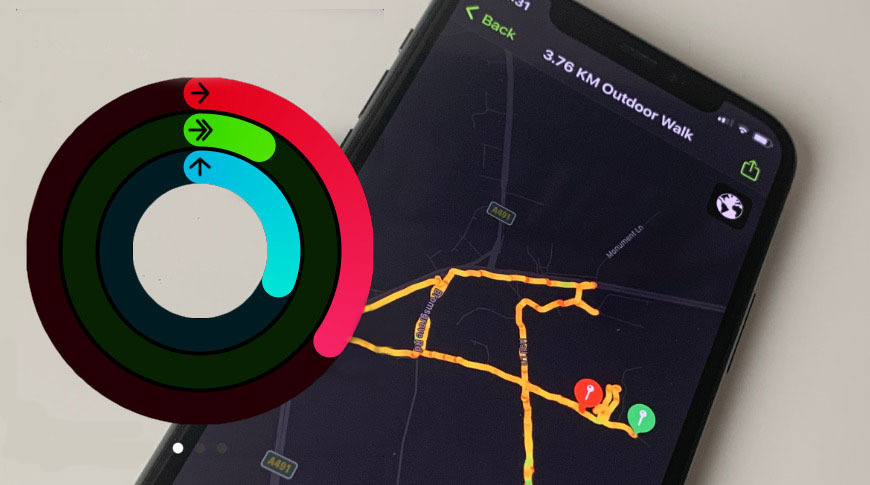 The Health app uses an iPhone's and Apple Watch's sensors to track and store fitness and health data. It can track things like steps, workouts, and activity goals. The app also integrates data from a paired Apple Watch's heart-rate sensor to offer insights like active energy and resting energy.
The Apple Watch and Health app use Activity Rings as the primary way of displaying daily movement. The format shows three concentric rings in red, green, and blue. Red denotes "Move," measured in calories burned. Green signifies "Exercise," measured in total minutes. Blue is for "Stand," indicating how many times you've stood and moved for at least one minute. The goal is to close your rings each day.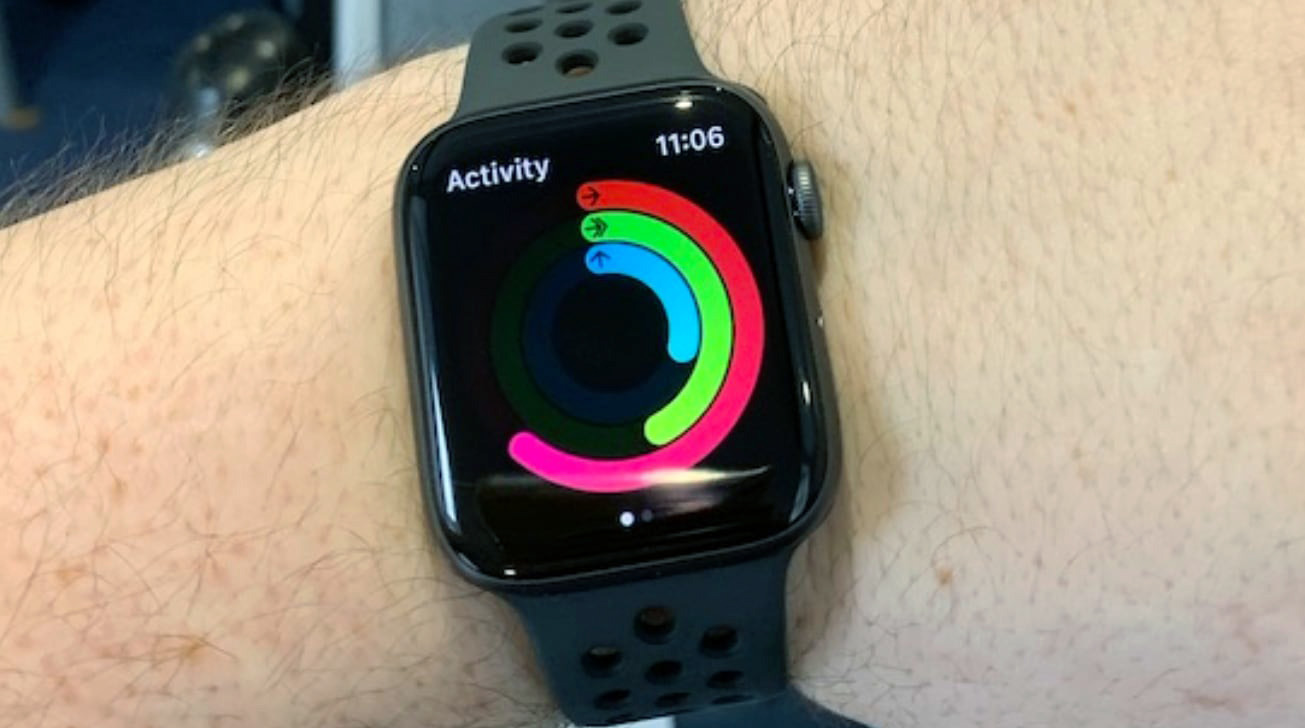 Apple Health combines sensor data with algorithms to display more advanced stats. Examples include walking speed and walking asymmetry.
Privacy
Apple Health lets you choose which information you share with other apps. When your phone is locked, all your Health info (apart from Medical ID) is end-to-end encrypted. It's also fully encrypted when it is in transit through iCloud.
To use HealthKit, app developers are required to have a privacy policy. Each app must lay out exactly what data is collected and how it will be used in the privacy policy and Apple's App Store privacy page.
No one, not even Apple, can access a user's health data without explicit permission. The data is hidden behind encryption and without the key, no one can get to the data. This level of security prevents inadvertent data leaks from the server or from the device itself.
Apple Watch
All Apple Watch sensor activity, including health alerts, is available in the Apple Health app. While the Apple Watch has sensors that duplicate those found on the iPhone (accelerometer, gyroscope, GPS), it also has a heart-rate sensor. You can keep tabs on your pulse either manually or in the background throughout the day.
The Apple Watch can check for unusually high or low heart rates in the background. If your pulse rises above 120 bpm or below 40 bpm while being inactive for 10 minutes, the Apple Watch will alert you. There is a setting to change the threshold pulse rate and toggle notifications on and off.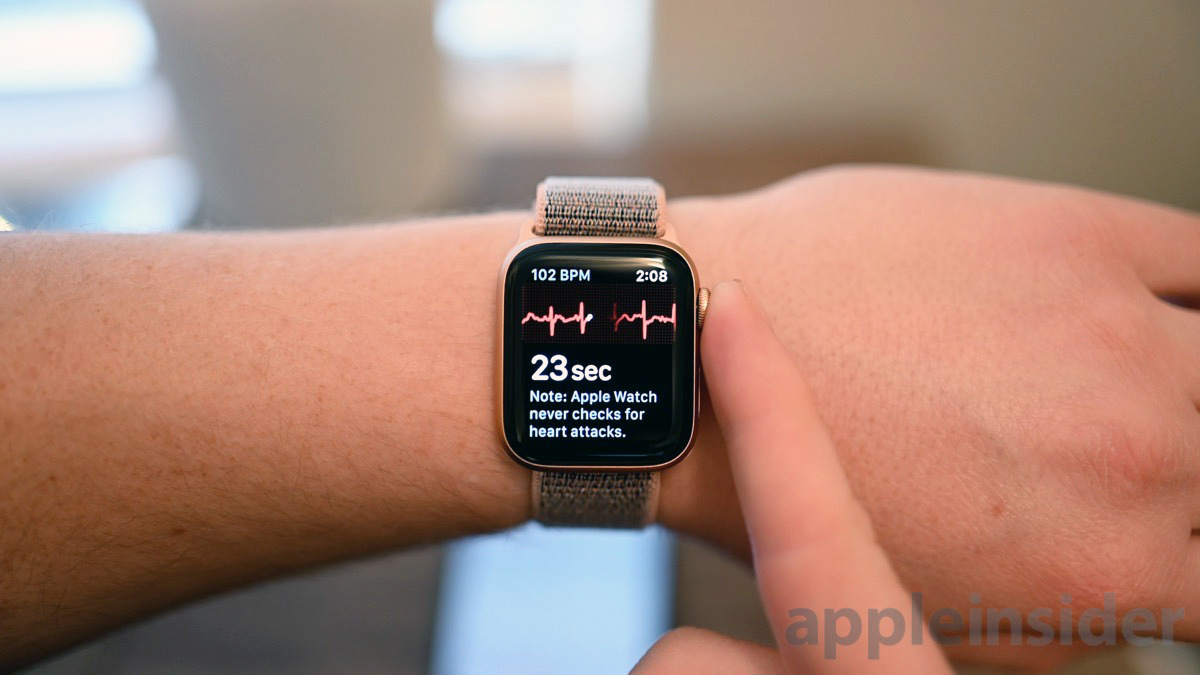 The Apple Watch ECG app uses a sensor inside the Digital Crown and the back of Apple Watch Series 4 or later to record a single-lead ECG. The ECG app then displays whether it detected a sinus rhythm, atrial fibrillation, or inconclusive. This data can potentially alert you to an underlying heart condition.
The Apple Watch also has a fall-detection feature that uses sensors and algorithms to determine if you've taken a spill. If you're unresponsive for a minute, it will automatically place an emergency call and send a message to your emergency contacts. The feature is automatically activated for users aged 55 and older, and younger users can also turn it on in the Apple Watch app for iPhone.
Health also integrates with the upcoming Apple Fitness+ home-workout service.
Third-party Apps and Devices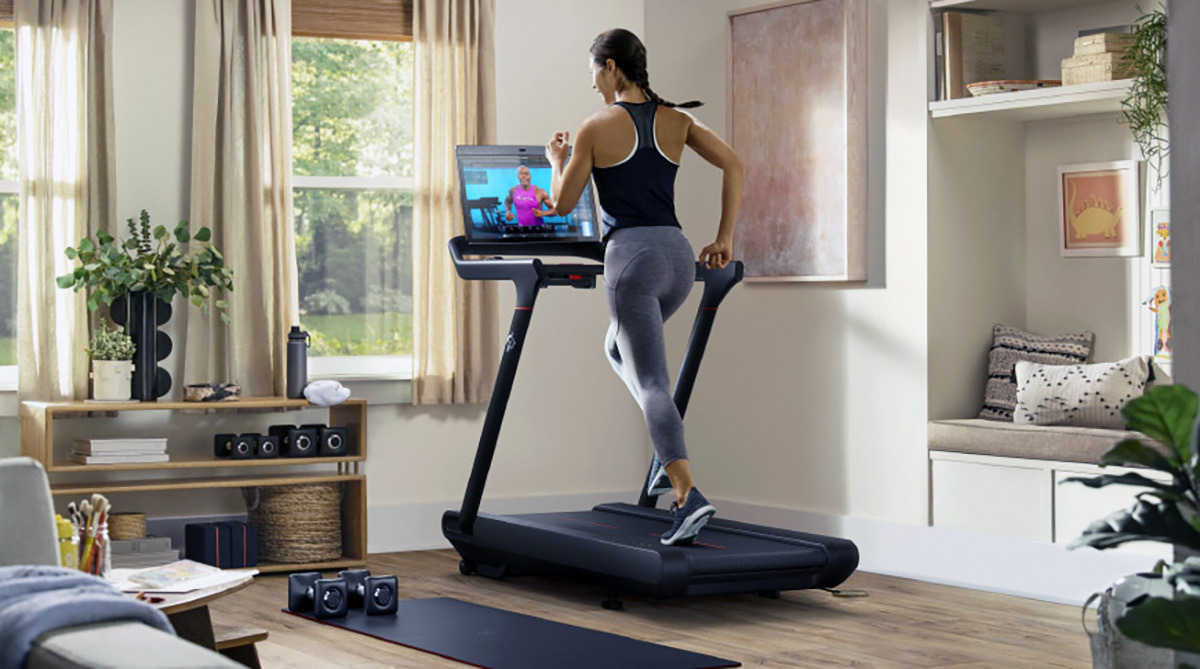 Apple Health integrates third-party app data with the rest of your health metrics, providing a comprehensive hub for all your health and fitness information. Developers use Apple's HealthKit and GymKit APIs to sync their data with Apple Health.
Apple Health supports thousands of third-party activity apps like MyFitnessPal, Strava, and Nike Run Club. It also works with apps for tracking things like meals, meditation, and menstrual cycles.
During the pandemic, Apple added a new "Symptoms" section. This lets you describe things like fever, chills, or congestion to share with third-party apps.
The Apple Watch is far from the only fitness hardware that syncs with Apple Health. The app also supports third-party wearables, including those from FitBit and Garmin. Other supported accessories include smart scales, sleep-tracking accessories, and connected cycles like Peloton.
Sleep Tracking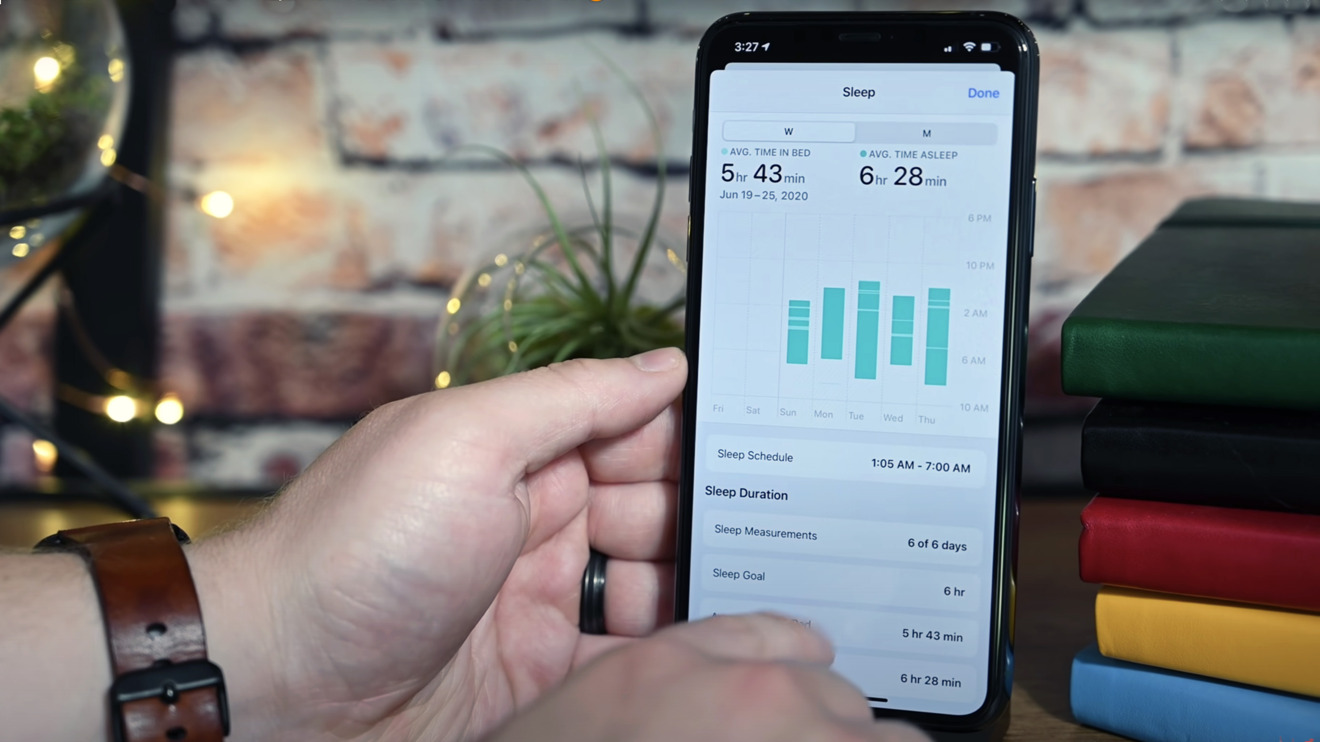 iOS 14 and watchOS 7 include new sleep-related features that incorporate data into Apple Health. The new software allows you to set a sleep schedule and, with an Apple Watch, track your sleep throughout the night. You can enter your desired hours sleeping, bedtime, and wake-up time for specific days of the week.
Wind Down is a feature that encourages users to go to sleep. It runs for a time before your scheduled bedtime. The feature can automatically trigger relaxing Shortcuts to take place, such as playing music on your iPhone.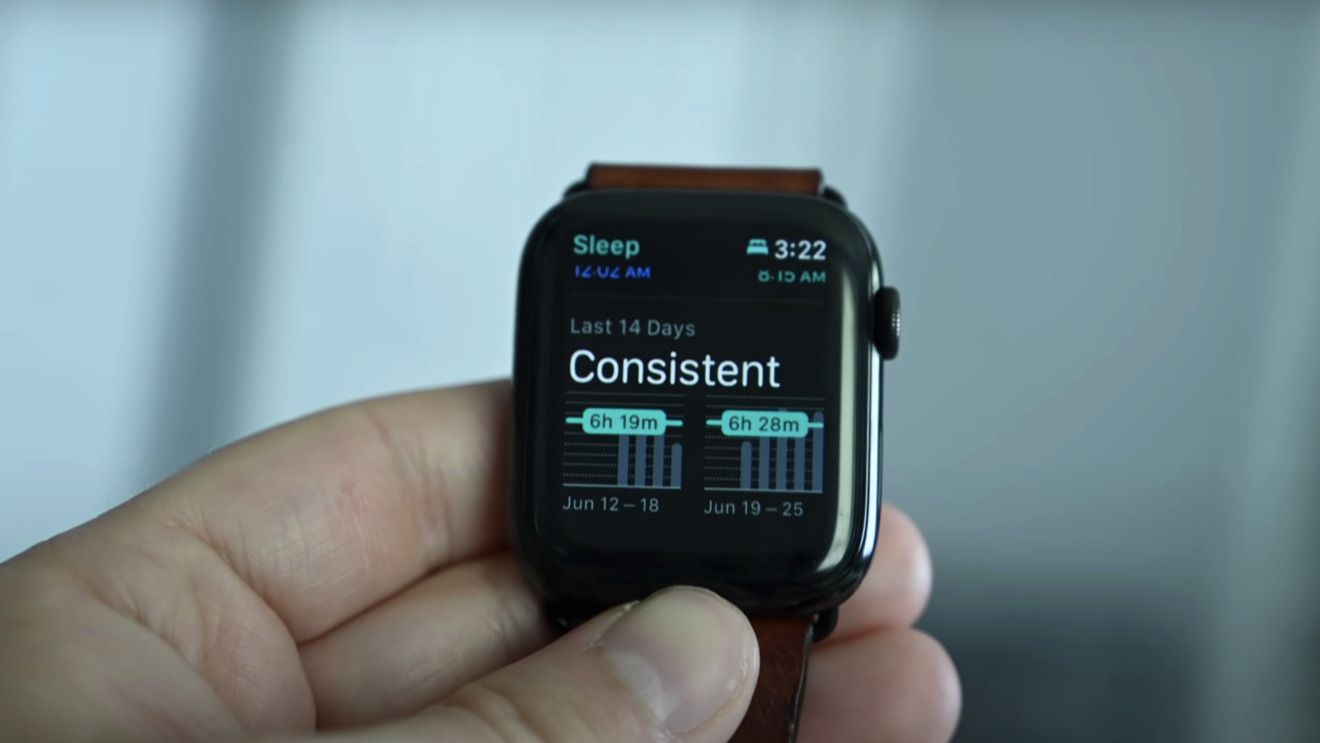 During scheduled sleep hours, Sleep Mode can dim your device and turn on Do Not Disturb. Your wake time will automatically create an alarm in the Clock app.
Apple added the ability for users to track Respiratory Rate during sleep for a better understanding of sleep quality. This feature is included in watchOS 8 and shows trends in how a user breathes during sleep.
Food Tracking
You can manually enter meal info to track nutritional intake. While entering everything you eat could become tedious, apps like FoodNoms and Lose It! include enormous databases that make documenting a meal quick and easy.
Apple Health can store your caloric intake as "dietary energy." This allows you to easily compare to your active and resting energy (calories burned).
Updates included in iOS 15 will make food tracking even easier with the ability to scan information directly from the iPhone camera. By using Live Text, food tracking apps will be able to receive data directly from a scanned nutrition label without the labor of typing in each entry separately.
Medical ID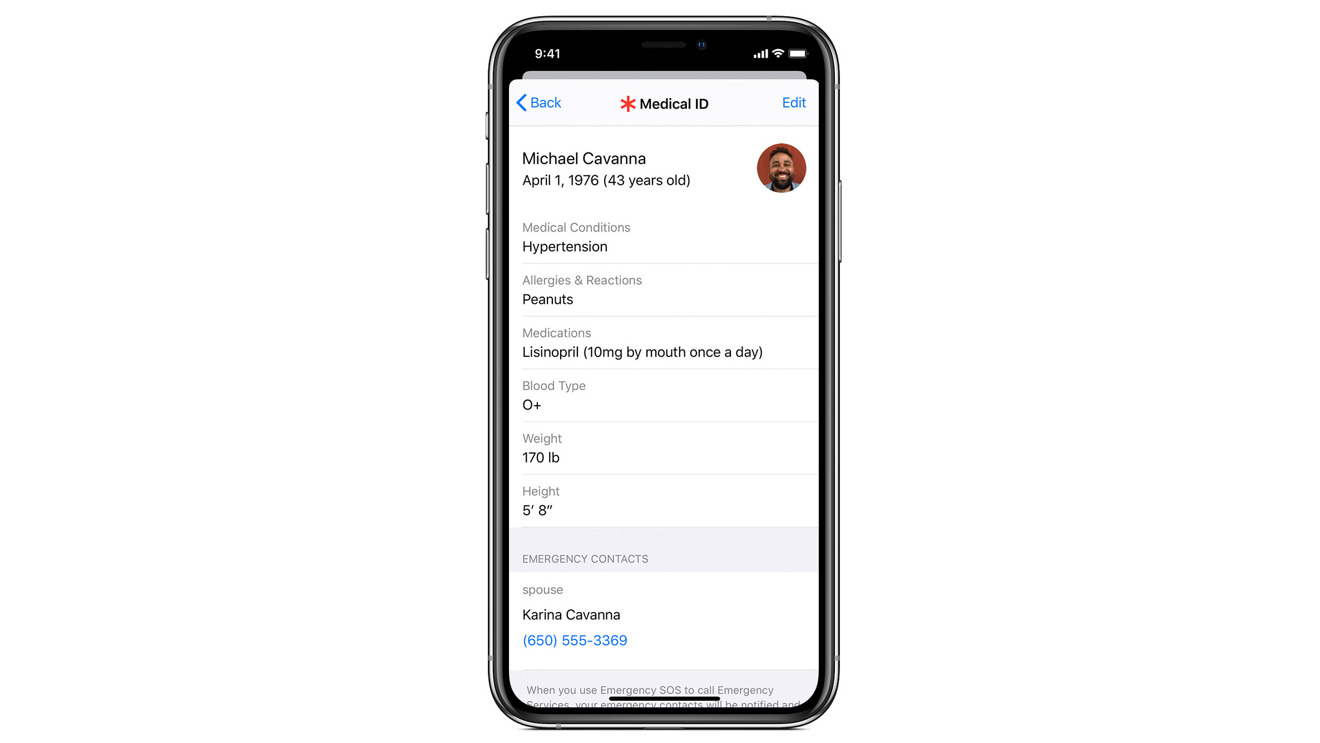 The Health app gives US-based users an option to provide an emergency Medical ID card. It lets emergency responders see critical information, including the following:
Name
Date of birth
Medical conditions
Medical notes
Allergies & reactions
Medications
Blood type
Height
Weight
Organ-donor status
Emergency contacts
Medical ID is optional to use, and which data you fill in is your choice. You can also choose whether to share your Medical ID on the iPhone lock screen and during an emergency call.
When setting up the Medical ID, it allows you to register as an organ donor. After filling out the app's basic info, it directs you to a website to complete your organ-donor registration. The phone displays your organ-donor status for first responders on your Medical ID.
Health Records
You may have the option to import and access your medical records in the app automatically. However, your health provider will need to be a participating partner. Top medical facilities partner with Apple to connect with the Health app. One of the biggest organizations connected with Health Records is the U.S Department of Veteran Affairs.
Once a medical practitioner updates the related database, all data is synced with your Health Records section for future reference. This can also help when moving data between different facilities.
The app also lets you export some or all of your data to share with your doctor.
ResearchKit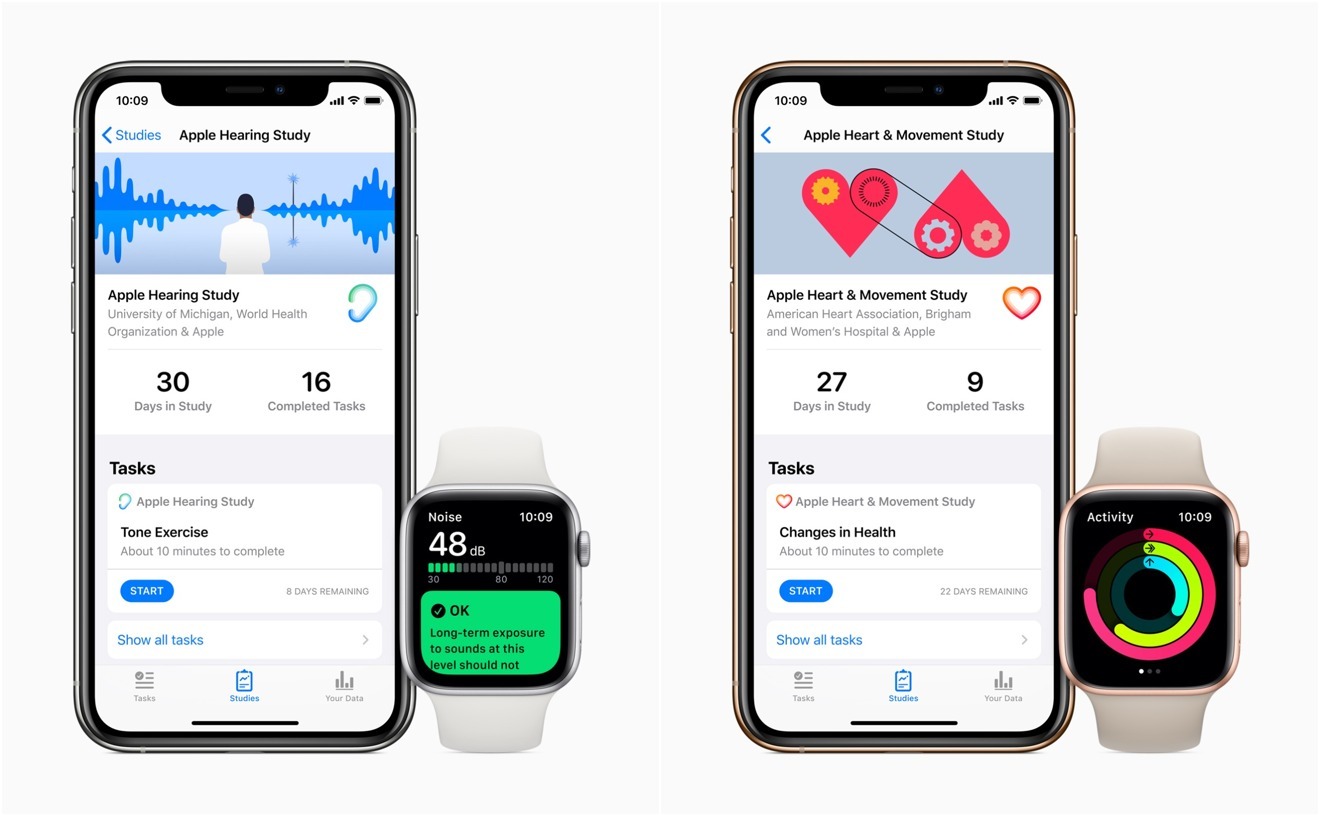 Apple Watch users can volunteer to participate in medical studies. Apple partners with hospitals and universities to collect data. Current studies include research on heart and movement, women's health, and hearing loss.
You can sign up to join in the Apple Health app. It then installs a separate Research app to enroll and begin. Anyone with an Apple Watch who fits the criteria is eligible.