watchOS 7
The latest operating system for Apple Watch will debut this fall with all new features for users. Rumors indicate that watchOS 7 will have more user facing options like family sharing controls and new watch faces.
● Will be announced at WWDC
● Will release in the Fall
● New watch faces
● Shareable complication configurations
● A new kid mode
● Workout coaching
● Sleep monitoring
● Blood oxygen detection
● ECG improvements
● May work on all models Series 3 and higher
---
Software cycles continue and leaks are bound to happen as we get closer to this years WWDC. Some information surrounding watchOS 7 has already appeared, and indicates some interesting changes coming for Apple's wearable.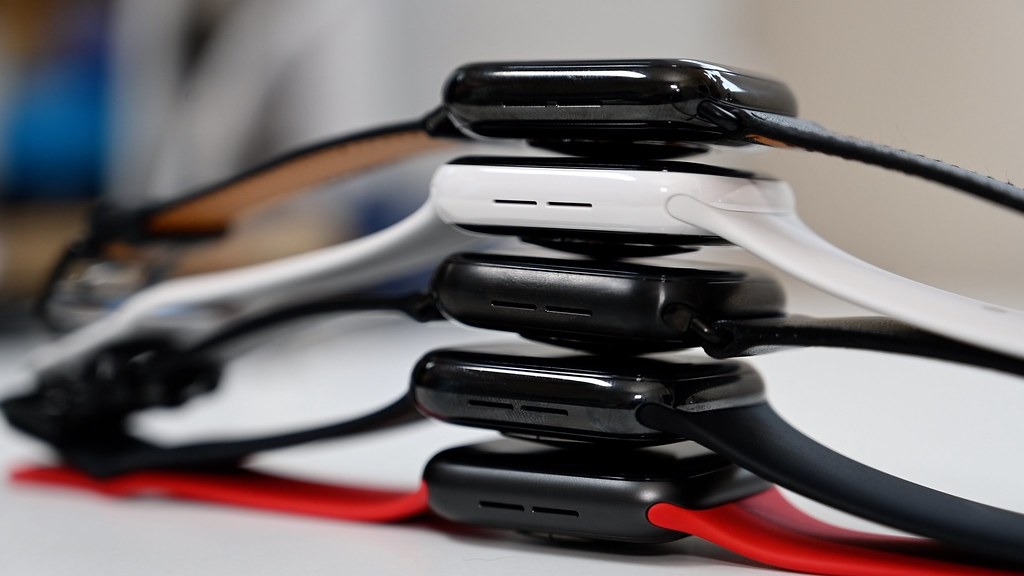 watchOS 7 Features
Leaks from code in iOS 14 have shown some indication of what to expect from the next watchOS. It is rare for Apple software to leak, so this is a rare look into what may be coming next.
Health
With every new OS update comes some kind of health facing feature. This time is no exception, as signs of the new Apple Watch have shown up with an improved ECG and blood oxygen detection.
The Apple Watch Series 4 and Apple Watch Series 5 both have the ability to perform an electrocardiogram via the Digital Crown. Currently, this function does not work if your heart rate is elevated, but a new update may fix this.
The code does not indicate if the improved ECG will be due to watchOS 7 or if it will be the result of new hardware in an "Apple Watch Series 6."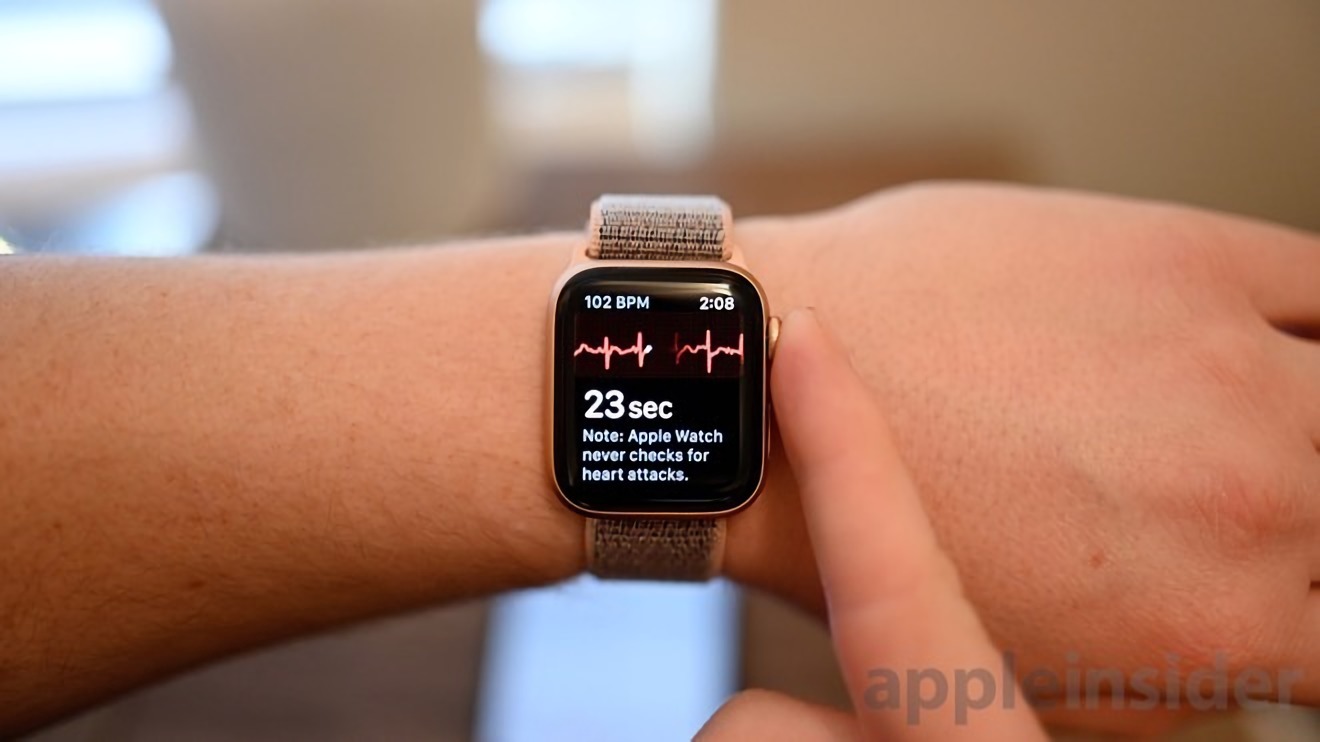 Another rumored health upgrade has been one we've been hearing for a while; blood oxygen detection. The hardware for this has apparently existed in several models of Apple Watch, but has not been used. It is also unclear if Apple will be able to unlock this feature with watchOS 7, but likely it will only be on the latest Apple Watch.
One other feature of the upcoming OS could be sleep tracking. Since this would mean wearing a watch to bed, theoretically after wearing it all day too, a new watch with better battery life "may be needed.
Fitness
The Apple Watch started as a fitness device, and has grown in popularity as such since its release. Apple continues to add new workout features and tracking with each new hardware and software release, and it appears that watchOS 7 is no exception.
A new workout app meant to walk users through workouts may launch across Apple platforms this fall. The watch component of this system could include a new app, prompts for workouts using vibrations and sounds, and interactive software with data.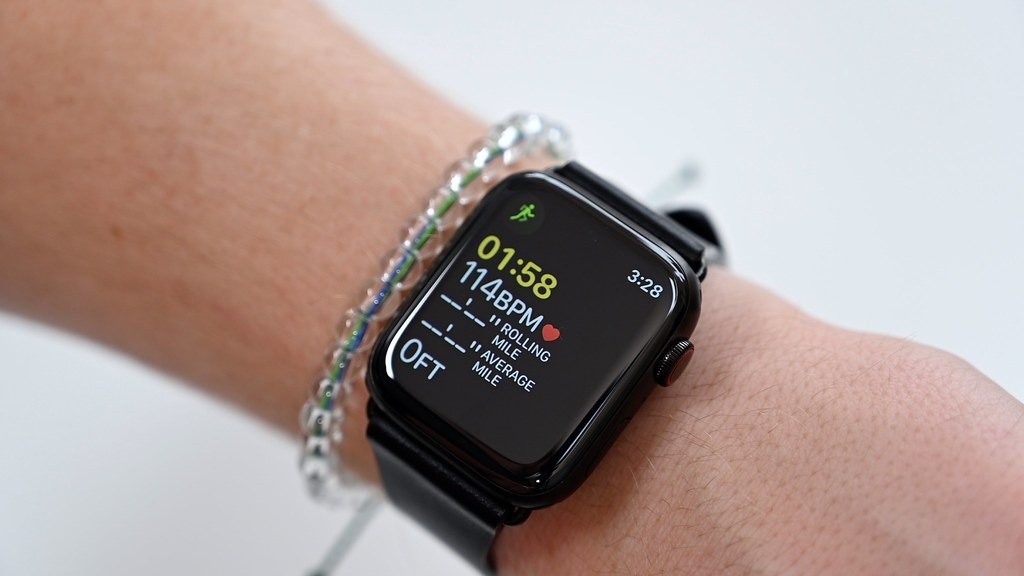 Codenamed "Seymour," this workout service will include video guides on how to complete workouts properly. Apple Watch would play a critical role in this by tracking gait, elevation, and tempo during a workout.
Watch Faces
Apple Watch has multiple watch faces to choose from, with several options for color and design configurations. This means each person could have multiple unique faces they use day to day.
One thing that you may want to do is use someone else's watch face. Maybe they have the perfect set up of complications and colors and you want to do the same. Right now, the only way to achieve this is by staring at their watch, working out which complication is which, and adding them manually to your own custom watch face.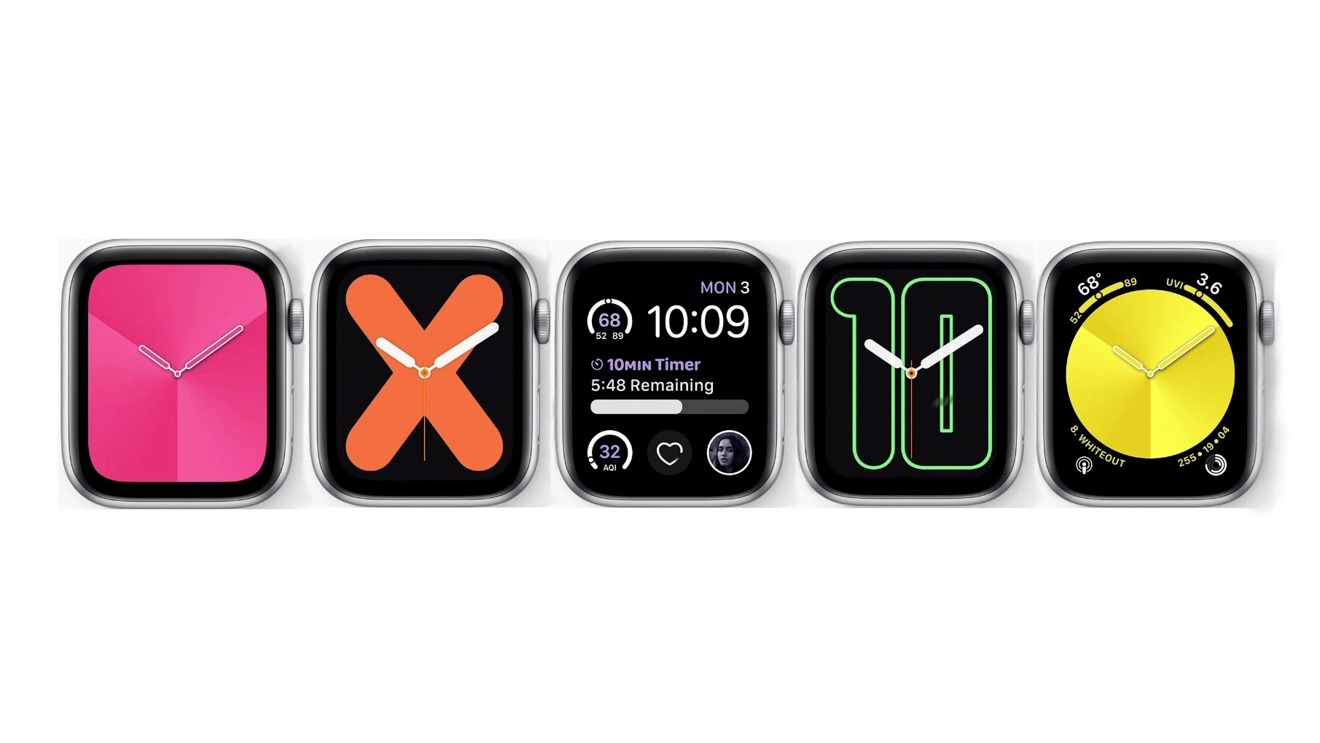 Apple may be introducing a way to share your custom complication set-up with watchOS 7. This could work similar to sharing Siri Shortcuts, where you can click a URL and be launched into the Shortcuts app to examine the shortcut and add it manually. Clicking on a watch face link would launch the Apple Watch app and ask if you want to add the face.
This system could theoretically warn users if they do not have the corresponding app for a complication and ask them to download the app or change the complication themselves.
No code indicating the ability for developers to make custom watch faces has shown up.
A new watch face called "Infograph Pro" may also be introduced and include a tachymeter. On an analog watch, the tachymeter is used to measure speed and distance based on time.
Family Sharing
For families who want their child to keep in touch, it is a hard call on when to get them a phone or what kind it should be. For Apple users, they may want to introduce their child to an iPhone, but they can be expensive and younger children may lose them.
The Apple Watch would be the next best thing for a child, but as of now they need an iPhone to work. A new update in watchOS 7 could allow parents add a second Apple Watch to their iPhone, but designate it as a child's watch using "kid mode."
This combined with a cellular plan would mean a child could have access to messaging features and parents could see where they are. In addition to this, a new parental controls section similar to those found in Screen Time would be added, called "Schooltime," giving parents more control over what the child could use and when.
A watch set to "kid mode" would use different rings to show activity, like playtime instead of calories.
CarKey
Apple belongs to a "Car Connectivity Consortium" and it appears that iOS 14 may offer developers some new features associated with the group. BMW announced in December 2019 that they would be committing to a digital key standard.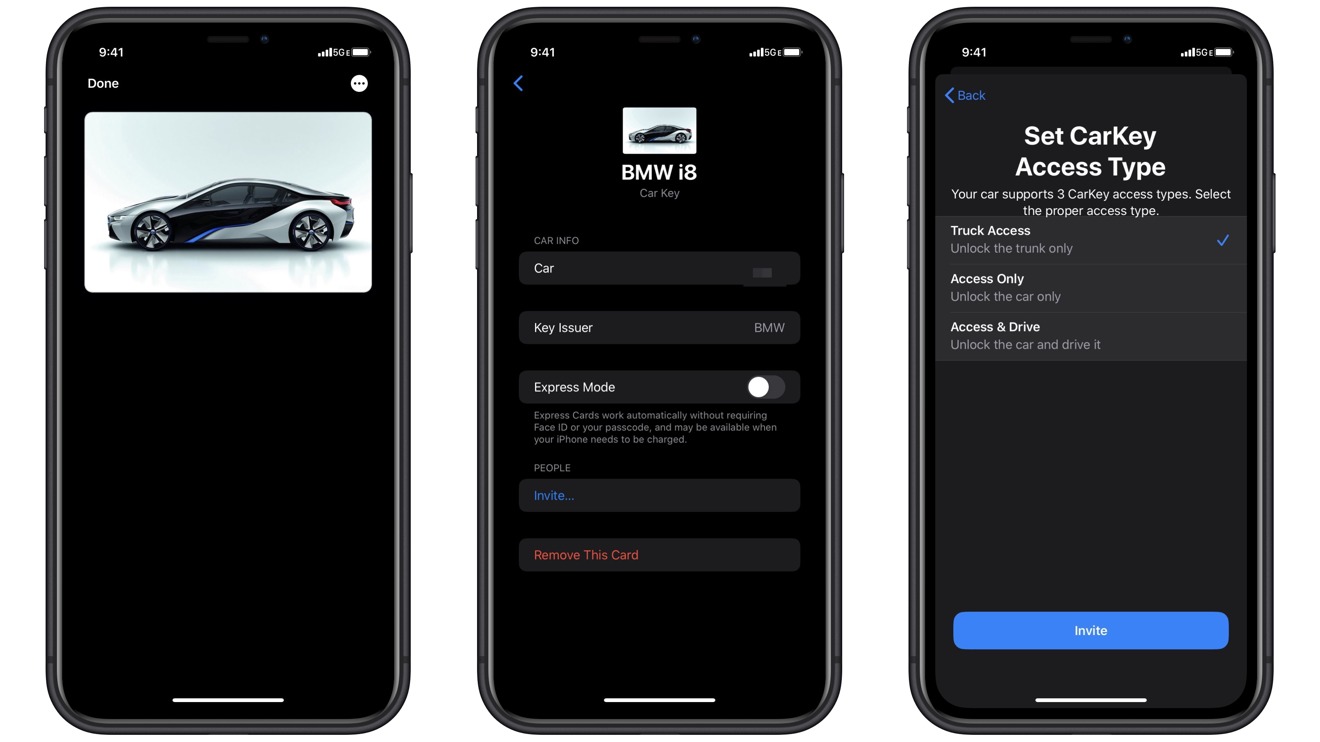 Apple's API may allow users to designate iPhones or Apple Watches to act as a digital car key via NFC or BLE. The CarKey API code suggests that BMW may be the first to support it, but it is unknown if th feature will make it to the final release of watchOS 7.