iPhone 14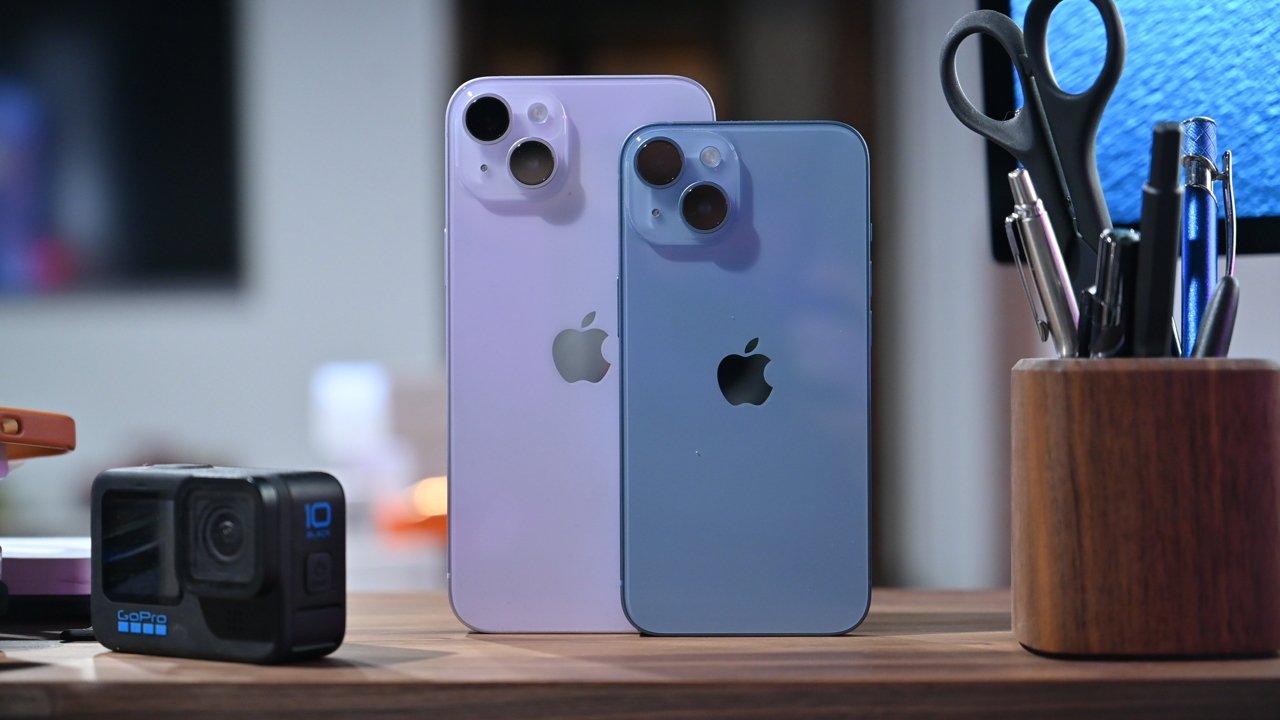 The "iPhone 14" is more than a year away, yet rumors about the 2022 iPhone are already here. Apple could remove the notch, add a hole-punch camera, and bring autofocus to the selfie camera. Other upgrades will include a new processor and a possible move to a port-less design.
● TBA 2022
● "port-less" model, may not have Lightning connector
● Unibody lens
● MagSafe for accessories, data, and charging
● No notch with hole-punch camera
● 120Hz display with LTPO
---
Apple's 2022 iPhone is somewhat knowable due to the tick-tick-tock nature of iPhone releases. The "iPhone 14" will have many of the same design and feature aspects as the iPhone 12 and "iPhone 13," but may mark a significant change in the lineup.
It is difficult to pinpoint what the next iPhone will be called, let alone the one after that. We've decided to refer to continue counting each iPhone with a simple plus one for each iteration and will adjust naming as needed with each Apple release.
The current 2020 iPhone is called iPhone 12, so the 2021 iPhone is the "iPhone 13" and the 2022 iPhone is "iPhone 14." These are just placeholders as Apple may avoid the superstitious "13" name altogether.
"iPhone 14" Features
The functionality and feature set of the iPhone is highly reliant on iOS updates. Other than processor changes and camera changes, there is little alteration that can be made to the hardware that will fundamentally change how iOS operates.
Apple previously introduced features like Force Touch and Face ID that caused the entire OS to change with it. Some like Force Touch don't last and are removed, others like Face ID become a staple of the product.
The "iPhone 14" will likely have some groundbreaking technology that alters how a user interacts with their device on a regular basis.
Design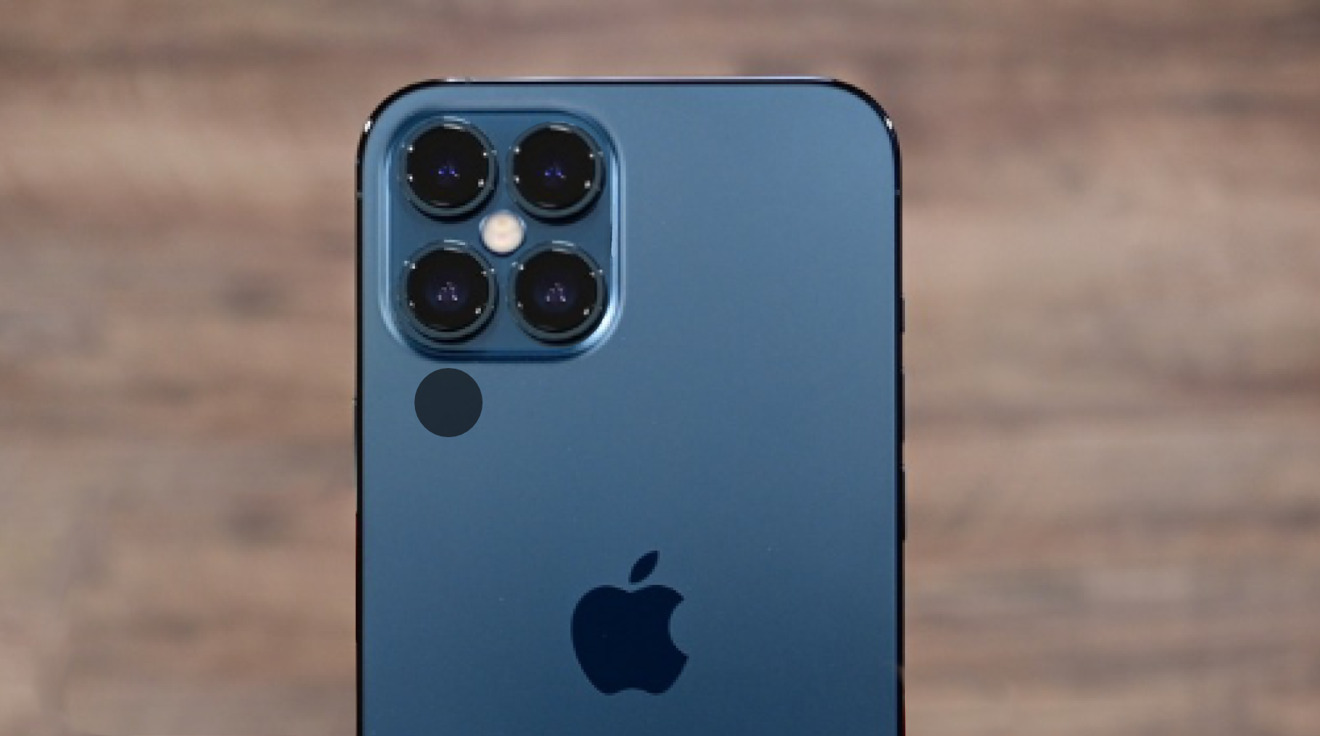 The iPhone 12 was a major change from the rounded edges seen on several generations of iPhone. It gained flat sides and a style reminiscent of the iPhone 4-era of design. The addition of 5G and MagSafe made 2020 a big year for changes to the iPhone.
It is expected that the "iPhone 13" will retain much of these design aspects with only a spec bump to the cameras and processor. Otherwise, the external design won't be noticeably different except for a new color or additional camera lens.
As mentioned before, the tick-tick-tock release style of theiPhone means the 2022 iPhone will be a lot like the "iPhone 13." Flat sides, a similar camera system, and maybe a camera bump alteration is expected. The major changes, however, will come from functionality changes in the hardware itself.
A reduction or removal of the infamous notch has been rumored every year since it first appeared on the iPhone X. While a "slim" notch is expected for the 2021 iPhone, analyst Ming-Chi Kuo reports Apple may ditch the notch altogether in 2022.
Removing the notch would be the most significant design change for iPhone since introducing the notch. Kuo says Apple will instead use the hole-punch camera system that is used by its competitors like Samsung.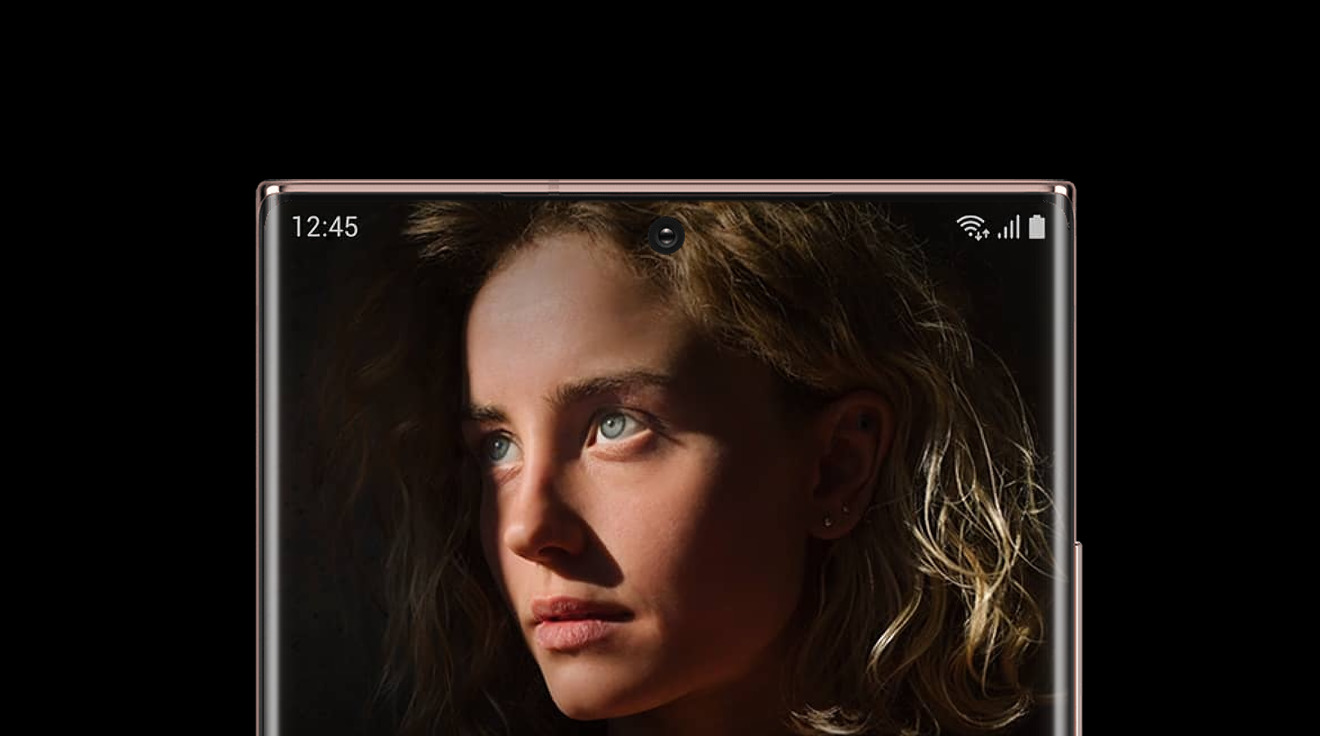 This report arrived on March 1, 2021, more than a year from the potential "iPhone 14" release. Apple may be considering a hole-punch camera in lieu of the notch, but a lot can change between then and release. Apple tends to finalize the production design of the iPhone the December before release.
Apple's iconography has always relied on what the front of the iPhone looked like. Previously it showed the Home Button, then the notch — both of which were iconic and unique to Apple. The move to a hole-punch camera would make Apple's phone very similar to its competitors, especially in iconography or silhouette.
Kuo has an amazing track record, but the further from a product release, the less accurate he is by the nature of the supply chain. He also mentioned the hole-punch could be limited to pro-model iPhones depending on the yield rate of the supplier.
In another report, Kuo says that the 2022 iPhone will have a unibody design that includes the camera module. This design would add additional internal space for more components.
Apple may use titanium for the pro model's chassis. The use of the premium material could drive up cost, but improve durability overall.
Cameras
The rear-camera system will see some basic improvements over the "iPhone 13." Apple is expected to push LiDAR to all iPhone models in 2021 with higher megapixel ratings on each camera.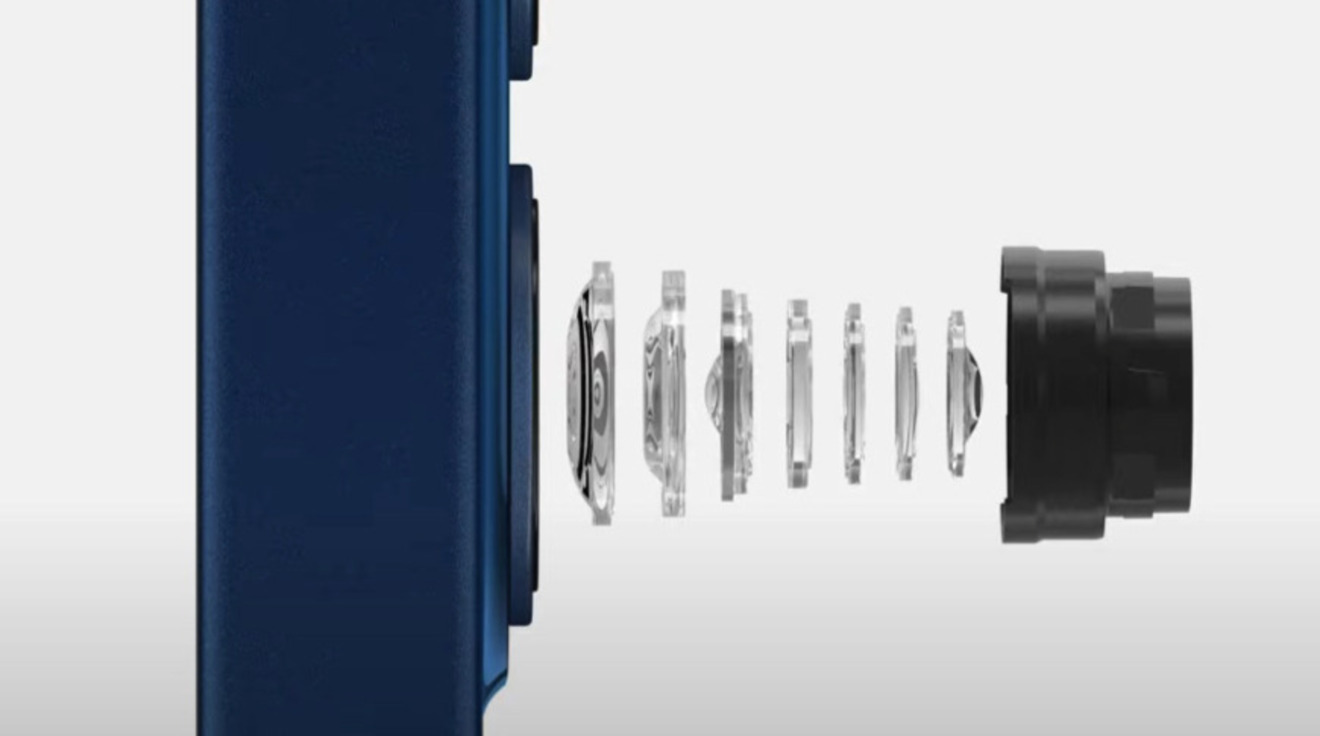 Apple doesn't change its camera's megapixel count very often, with the last jump from 8MP to 12MP occurring in the iPhone 8 and iPhone X lineup. A leak suggested Apple is considering a jump to a 64-megapixel wide lens and 40-megapixels on the other lenses. Such a large jump seems out of character for the company where a move to 18-megapixels would be more natural.
A later leak in April 2021 says that Apple could adopt a 48MP sensor for its camera which can output 12MP images using pixel binning. These 12MP images would have a pixel size of 2.5um which would compete with some DSC models. The camera would also have a mode that can output large 48MP images in certain situations.
Some rumors suggest a fourth camera module could be added to a future iPhone. This would be a periscope lens using "light folding" for long-distance shots. It is more likely that this is coming to the "iPhone 15" according to a report from Ming-Chi Kuo.
The selfie camera could gain autofocus for the first time according to Kuo. It is also supposed to take on a hole-punch design with the removal of the notch.
Apple is investigating hiding certain sensors below the display and in the bezels to remove the notch completely. The True Depth sensor array exists to make Face ID work, so the move to a hole-punch camera is more than just moving the selfie camera.
Android devices have been using the hole-punch design for a while, but they do not have the complexity of Apple's True Depth to deal with. Those Android devices have some form of face-recognition technology, but it is limited and not as secure as Face ID as a result.
Display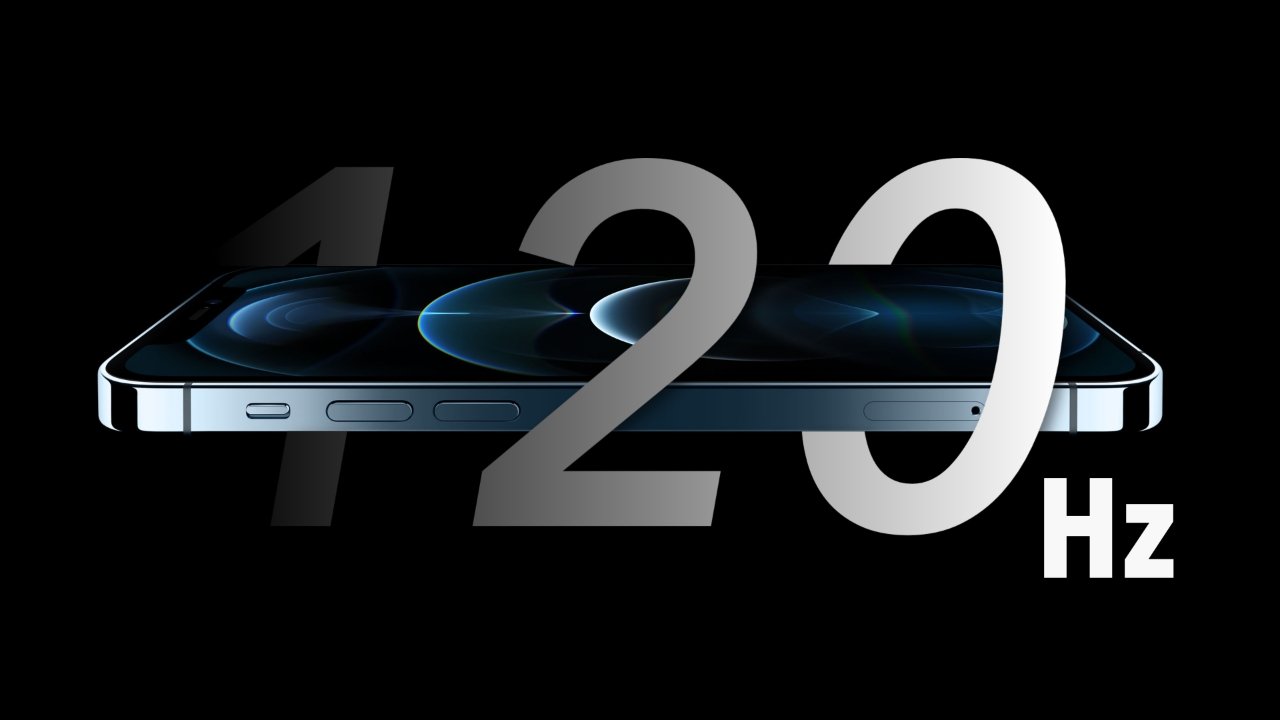 If the notch is removed then Apple can make use of the entire iPhone display. This may affect the aspect ratio of the screen, but Apple could choose to keep devices at the same size regardless. Currently, 16:9 videos fit perfectly within the display below the notch so the added space wouldn't change how content is viewed.
Apple could choose to make their devices shorter so the active display space is kept relatively the same. This is unlikely, however, since it would require a redesign of the phone case and internals.
The hole-punch camera would affect how the OS displays information as well. The notch allows a short status bar with battery and signal information, while the hole-punch would enable a full-length status bar. Apple could show users more information or provide developers the ability to add status icons similar to Android.
Apple will have to address how content is viewed when a hole-punch camera is in place. Videos will need to fit on the display without being obscured by the camera, and games will need to acknowledge that in some orientations buttons might be covered by the camera.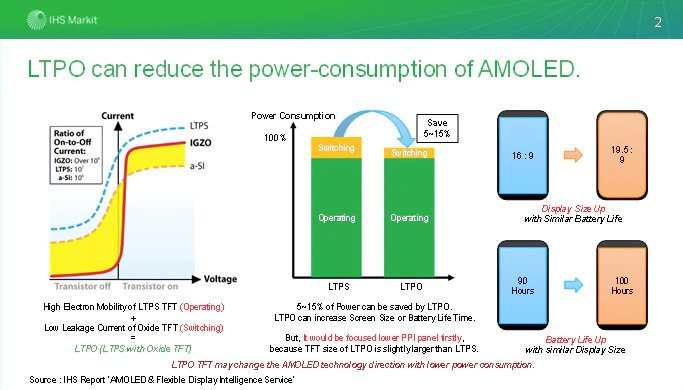 The "iPhone 13" is expected to use Low-Temperature Polycrystalline Oxide (LTPO) backplanes to enable variable refresh rate displays. This means the iPhone will be able to operate at 120Hz when needed, then throttle refresh rate to as little as 1Hz when the faster rates aren't necessary. This is the same technology the Apple Watch Series 5 and later uses to achieve an always-on display.
Apple tends to let technology mature before implementing too many bells and whistles in its devices. Some speculate that LTPO will automatically mean an always-on feature for iPhone, but Apple may wait until the "iPhone 14" to implement it.
Cables and connectors
Popular leakers continue to assert that Apple will never release an iPhone with USB-C but skip to a port-less design altogether. This could manifest itself in a few ways, but Apple will likely choose a method that keeps proprietary connectors on iPhone.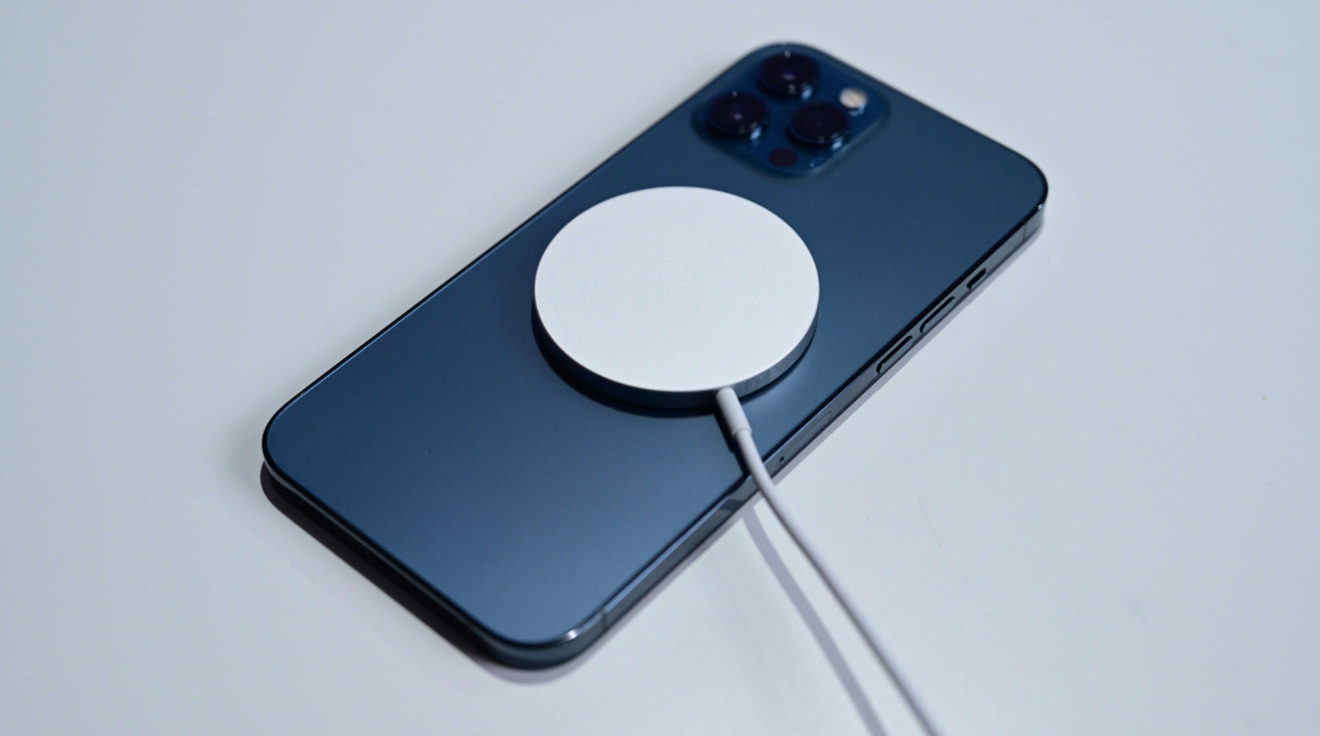 The most obvious solution is to remove the Lightning port and rely on MagSafe and wireless connectivity for charging and data transfer. Ming-Chi Kuo says in order for this to occur, MagSafe will need to become a much more mature system.
In the iPhone 12, MagSafe is a charging and accessory attachment system. It can provide power up to 15W and hold wallets or cases onto the device with some awareness of what is being attached, but there is no data over MagSafe.
The move to a port-less phone should provide users with an experience similar to the port that is being removed. Currently, users can fast-charge their iPhone at 18W and transfer data at 5GB/s and MagSafe with wireless data syncing is not an exact replacement for that.
MagSafe charging is inefficient and generates heat. The iPhone will throttle its charging rate on MagSafe if it gets too hot, just like it will over a cable, but that threshold is more difficult to cross when using a cable.
With 5G and WiFi 6 becoming more standard around the world, the data transfer component is becoming less of an issue. Only the most specific use cases or diagnostic tools would need a wired connection. Apple is testing a method to hide a diagnostic port in the SIM tray of the iPhone to give technicians some kind of wired access when required.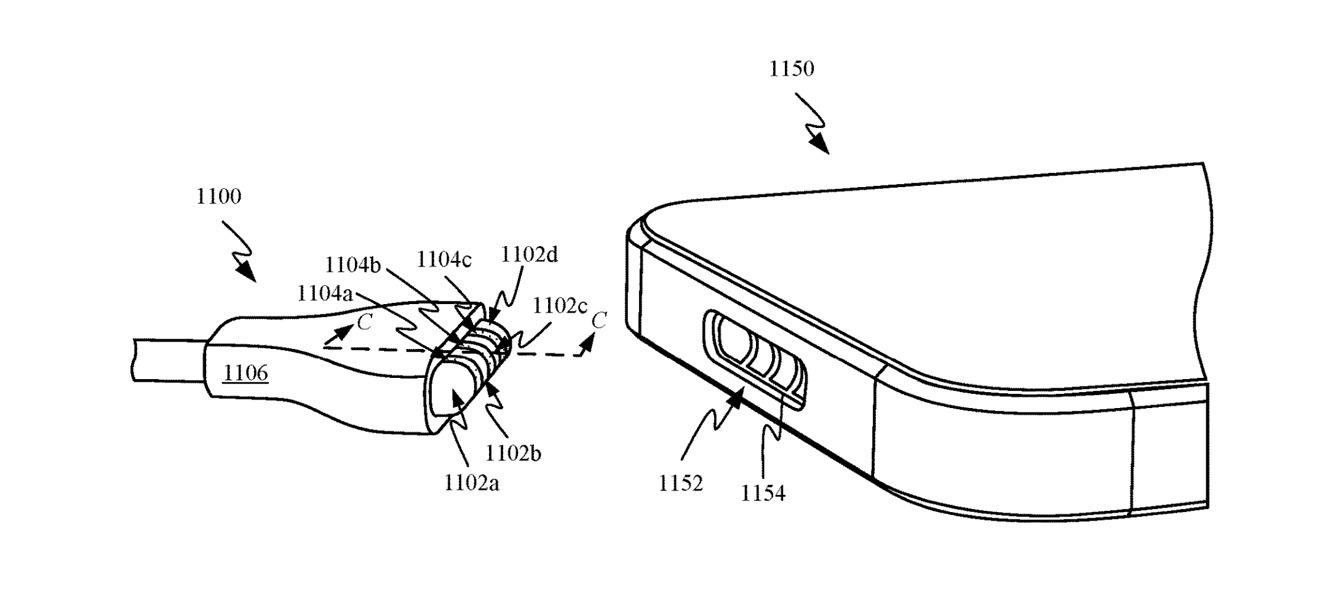 Another solution is to do a half-step approach to port-less. Apple may want the iPhone to be waterproof and submersible but wouldn't want to remove key functionality from power users. The middle ground lies in MagSafe, but not as we have it today.
A new magnetic connector on iPhone similar to the old MacBook MagSafe or the Smart Connector on the iPad could be the solution. Apple could make such a port waterproof and provide data and power over a proprietary connector.
This transition will require users to move to a new system of charging. The previous transition from the 30-pin connector to Lightning was seen as user-hostile behavior and customers complained about Apple's greed.
If the future lies in MagSafe as we know it today, then it means the transition will be to a charging device that is available for purchase now and may cause less of a shock for customers. If Apple moves to a magnetic USB-type connector, then the company faces backlash yet again over a port transition.
Biometrics
Apple introduced Face ID with the iPhone X as a better and more convenient alternative to Touch ID. It has more data points to analyze and less opportunity to be faked out by bad actors. One thing Apple did not anticipate, however, is a global pandemic that would require everyone to cover their faces in public.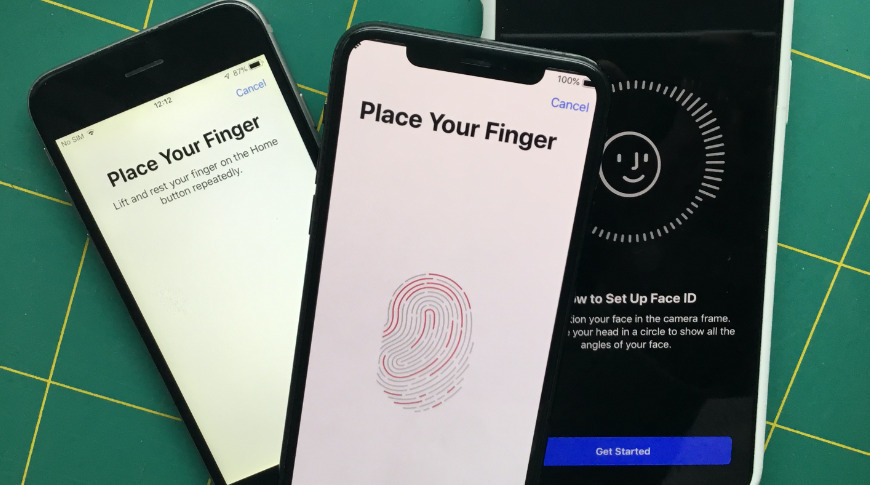 Since mask mandates began users have been clamoring for a solution from Apple. The iPad Air 4 introduced a new version of Touch ID embedded in the Side Button, which could be implemented in future iPhones.
Ming-Chi Kuo said that Apple has no timeline for implementing Touch ID in the iPhone power button. While the technology would improve the user experience on iPhone, it isn't ready for the small device.
Apple has also been working on implementing Touch ID in the iPhone display. Despite the pandemic, Apple may be waiting to add Touch ID back to the iPhone until it can perfect this approach.
Smartphones with fingerprint readers in the display use ultrasonic scans to authenticate the user. This system is less reliable and less secure than Apple's original Touch ID system. Also, this requires a specific location on the screen to be used for Touch ID, while users may expect an entire half of the display to be used for Touch ID.
The 2022 iPhone could have multiple forms of biometric authentication. Apple is currently using the Apple Watch and proximity to the iPhone to unlock the device when the user is wearing a mask. Expect this relationship to grow in future models.
Other biometric authenticators could be implemented in the future. Apple could one day constantly authenticate a user via voice, walking gait, Apple Watch proximity, Face ID, Touch ID, and Ultra-Wideband technology. Expect devices like the "iPhone 14" to have more than one way to authenticate users.
2022 iPhone pricing and release
Apple tends to find a price point and stick to it for a few years. Market trends and currency rates can sometimes affect iPhone pricing, but it is rare to see a drastic change in price.
Given Apple's release cycles, the "iPhone 14" will likely be priced very similar to the iPhone 12. There may be a 1TB option for the 2022 iPhone, so there would be a new higher price point at about $1,599.