iOS 16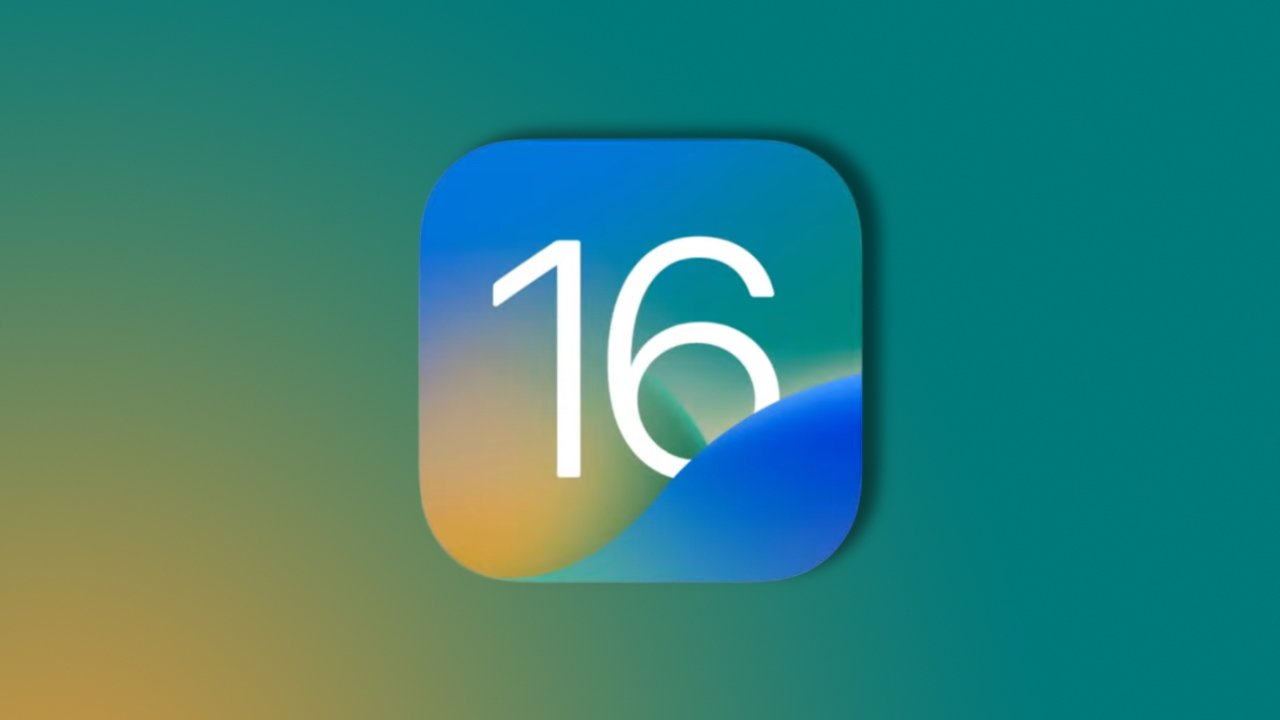 Apple has announced iOS 16 with new customization and social features for users. The update enables users to control what is shown on the Lock Screen using widgets, and SharePlay is now in iMessage. It is expected to release in the fall.
● Lock Screen Customization
● Deeper Focus Mode integrations
● Updated Messages features
● Wallet, Maps, and Home app changes
● Available later in 2022
---
Get Apple News Directly in Your Inbox
AppleInsider is supported by its audience and may earn commission as an Amazon Associate and affiliate partner on qualifying purchases. These affiliate partnerships do not influence our editorial content.
---
Apple held its annual WWDC conference in June 2022 and announced the usual operating system updates. There are many small changes across iOS 16, with the most notable taking place on the Lock Screen.
The social features introduced in iOS 15 were also tweaked and expanded in the new update with SharePlay coming to iMessage and new APIs for developers. Collaboration and sharing were big themes throughout the WWDC keynote.
The beta cycle has begun for developers. Apple generally releases a public beta in July, followed by a full public release in September.
iOS 16 Features
New Lock Screen Design
Apple continues its customization and social sharing push with iOS 16. While the Home Screen and App Library remain unchanged, the Lock Screen has been totally reimagined.
The iPhone Lock Screen still consists of the same basic elements, including a clock, notifications, camera launcher, flashlight toggle, and wallpaper. However, Apple has rearranged some of these elements and introduced a new one — widgets.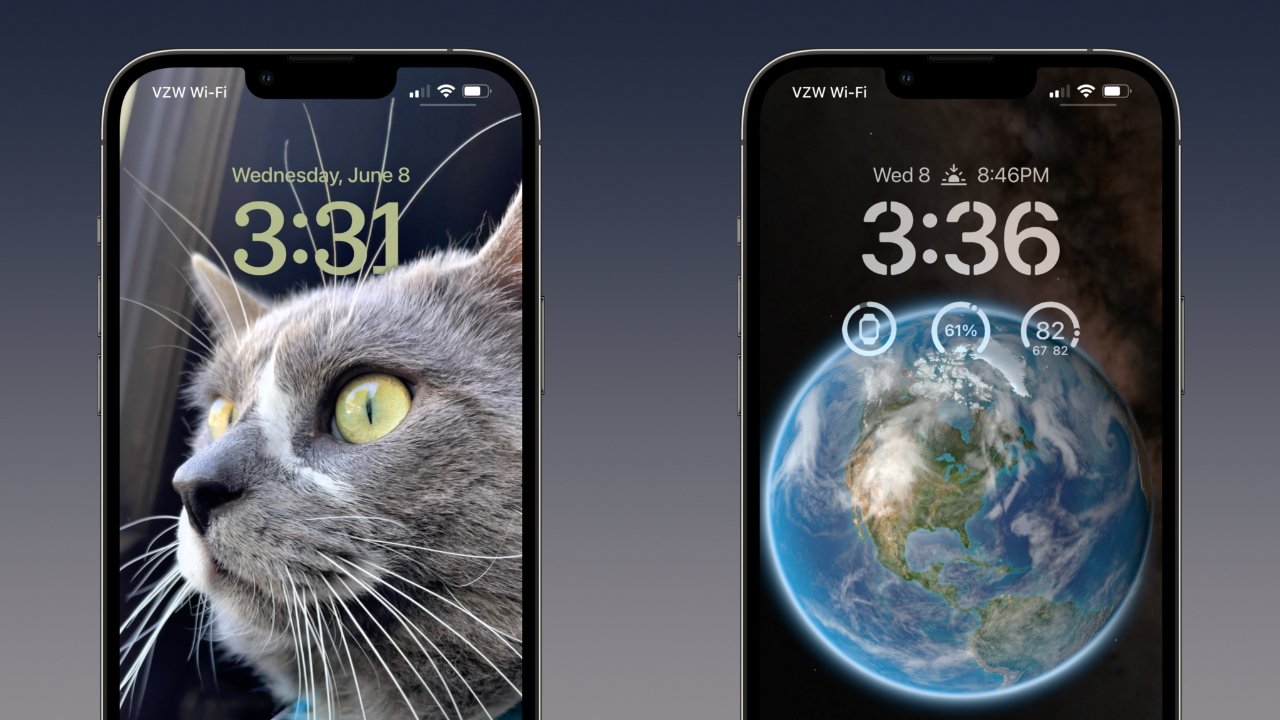 The Clock is more prominent with a set of five widget slots surrounding it in a fixed position at the top of the Lock Screen. The wallpaper will shift around these elements using Apple's subject recognition system for photos.
Notifications and Live Activity panels get out of the way of your wallpaper by filing in from the bottom of the display. Additional settings allow notifications to be hidden entirely, with a counter shown at the bottom.
Customizing the Lock Screen
Customization goes beyond changing the Lock Screen wallpaper in iOS 16. Now, users can choose from a set of widgets that show information from their favorite apps, and multiple Lock Screens can be created for different uses.
There are four app-sized widget slots below the time and one above. The widgets available during the beta testing period come in single and double-sized items.
Mix and match widgets that best suit whatever Lock Screen is needed. Then, pair a Lock Screen with a Focus Mode for automatic switching.
For example, a work Lock Screen with the company logo as the wallpaper could show up when in the work focus. Widgets could include a time tracker, Apple Watch battery level, and current weather.
Customization options go further thanks to the many settings found in Focus modes. Choose which Lock Screen, Home Screen, and Apple Watch face show up any time a specific Focus is active.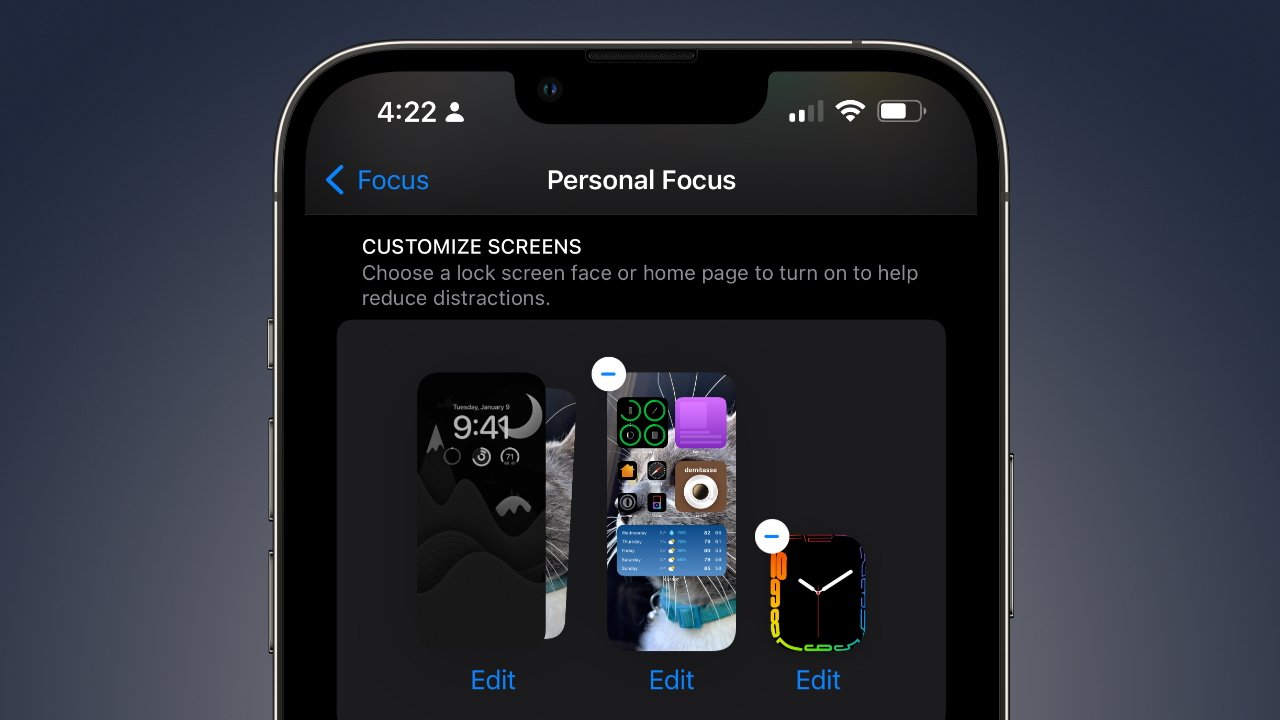 Users can press and hold on the Lock Screen to open the customization panel and switcher. Swipe between previously built Lock Screens or choose to make a new one.
Apple built a simple customization UI for choosing the Lock Screen wallpaper from default Apple-made options, user photos, emoji, and weather. After selecting the wallpaper, customize the clock with different fonts and choose the color scheme for the clock and widgets.
Focus changes
Apple replaced the basic Do Not Disturb function with Focus Modes in iOS 15 and has expanded on the feature in iOS 16. There are more ways to control your devices based on Focus and APIs for developers to enhance third-party apps.
Focus primarily acts as a filter for messages and apps. Users can create a work Focus, so Slack notifications get priority, or have a sleep Focus to stop anything from buzzing the phone.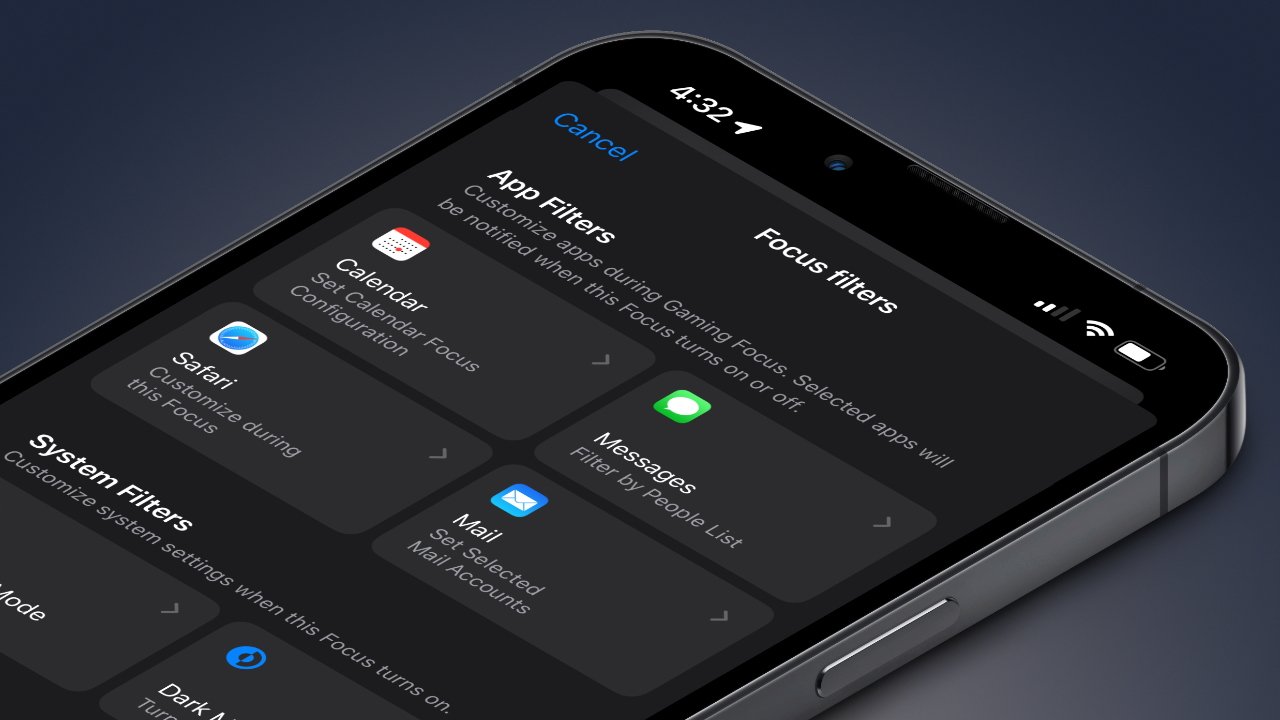 These filters extend beyond notifications, however, as Focus lets users filter their entire iPhone experience. For example, a work Focus could show a specific Home Screen, Lock Screen, and Safari Tab Group.
When properly configured, changing from one Focus to another can transform an iPhone with a single button press. Rather than using a work phone and a personal phone, the user can configure a work and personal Focus and achieve the same result — complete separation of the two.
Focus Modes can also be used to trigger Shortcut automations. So, turn off your bedroom light, turn on a porch light, and start playing a sleep-focused playlist automatically when your sleep Focus is active. As a bonus, users can configure a bedtime in the Health app to automatically trigger a sleep Focus.
Photos improvements
The Photos app is home to a person's collection of photos, screenshots, and videos, so it is a very important app for Apple to maintain. In iOS 16, more features were added for managing a large photo library and sharing with family.
iCloud Shared Photo Library
Apple has introduced a long-awaited feature for the Photos app called iCloud Shared Photo Library. This new photo library will act as a separate location to store family photos, memories, and videos.
Instead of creating a shared album where members need to add photos manually, the iCloud Shared Photo Library intelligently adds photos based on filters and other sharing methods. The iCloud Shared Photo Library can only be accessed and edited by up to six family members.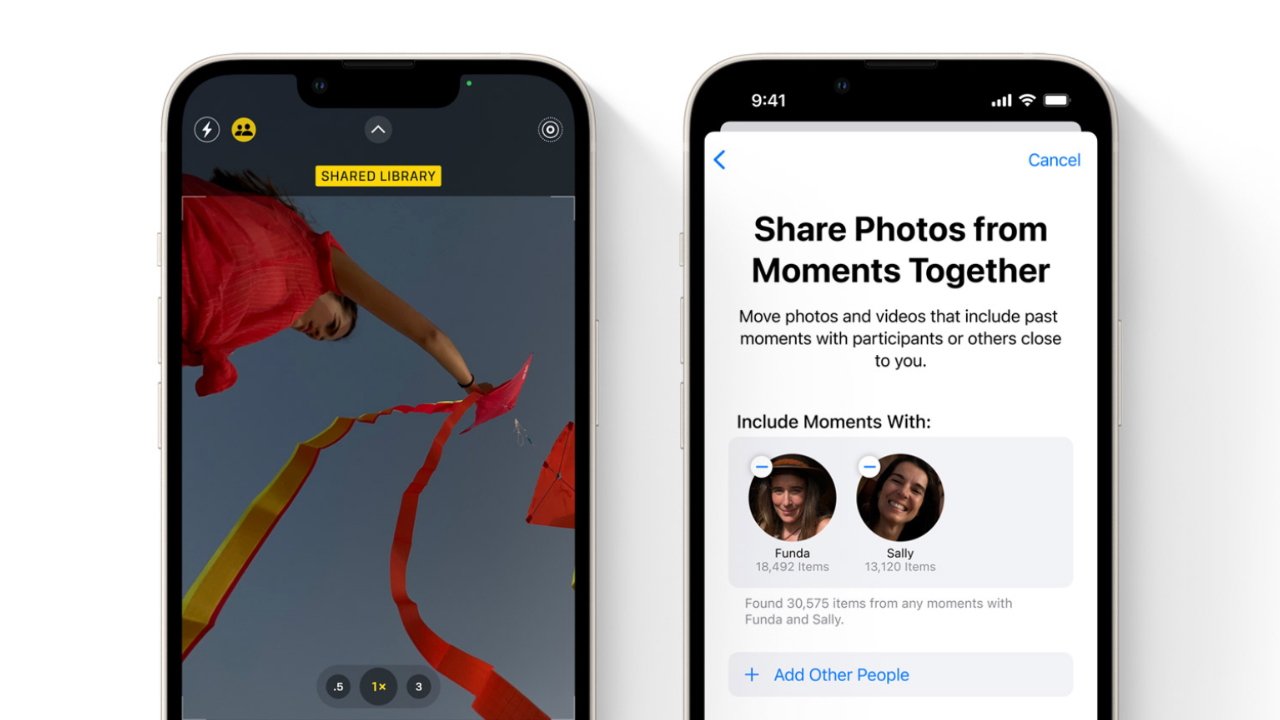 Every person in the shared library has equal permissions for adding, editing, and deleting photos. Favorites, captions, and keywords sync too, so everyone benefits even if there's only one person organizing and editing the library.
A toggle has been added to the Camera app for automatic sharing to the Shared Library. Additional filters are available, like sharing when family members are nearby.
Editing, duplicate parsing, sharing
Users now have the ability to copy edits from one photo and paste them onto another. This also works when selecting multiple photos, so batch editing is now possible without a third-party tool.
Apple has also introduced a new duplication discovery and triage system. If a user has several identical or near identical photos, the app will sort them into a new folder. From there, users can select if they'd like to merge duplicate images into one new image.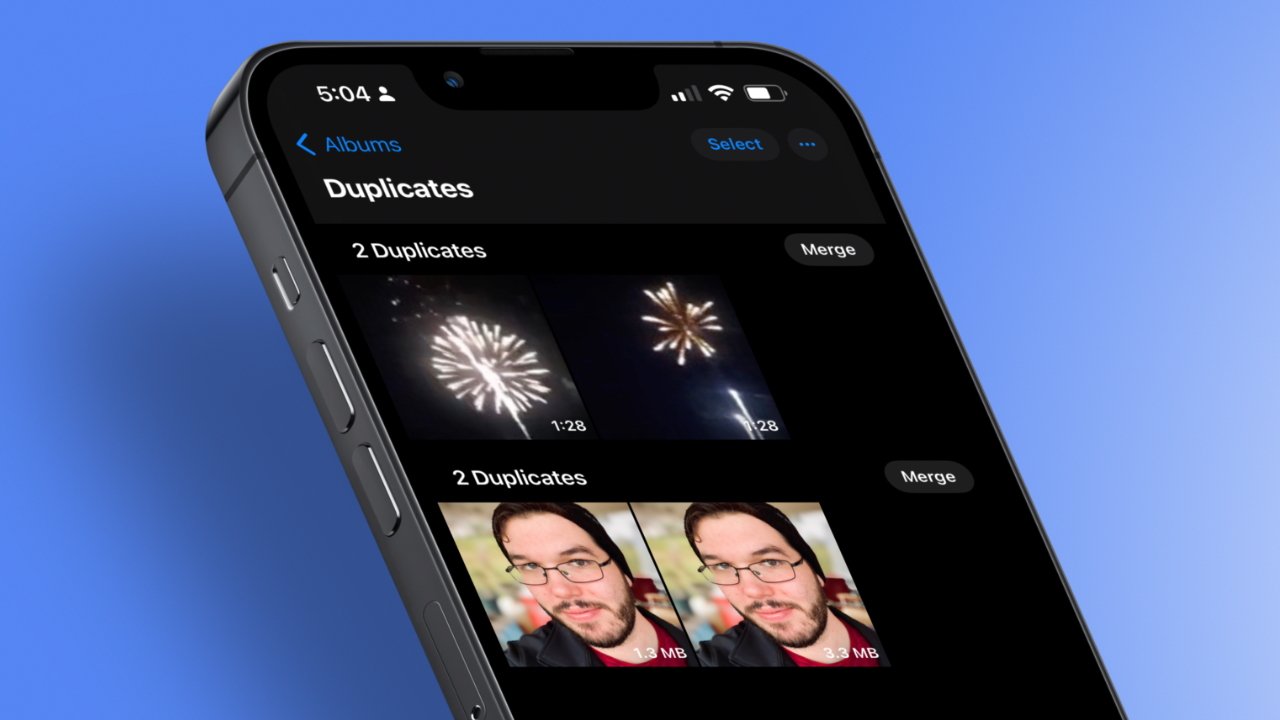 The resulting merged image gets all of the metadata, keywords, and favorites from the original, while a machine learning algorithm selects the best parts of each photo to keep in the merge. The original photo is preserved in a deleted file just in case the user changes their mind.
Another new feature within photos takes advantage of Apple's new subject recognition system. Users can tap and hold on an open photo to see the subject become highlighted. Start a drag gesture or tap copy to "lift" the subject from the background.
The lifted subject is a PNG cutout of the original image and can be placed anywhere PNGs are accepted. For example, grab an image of your dog and drop it into Messages for a sticker-like image to share.
Messages editing and SharePlay
Users can edit or unsend a message up to 15 minutes after sending it via iMessage. Edited messages will show a small "edited" tag below the message, while deleted messages will disappear entirely.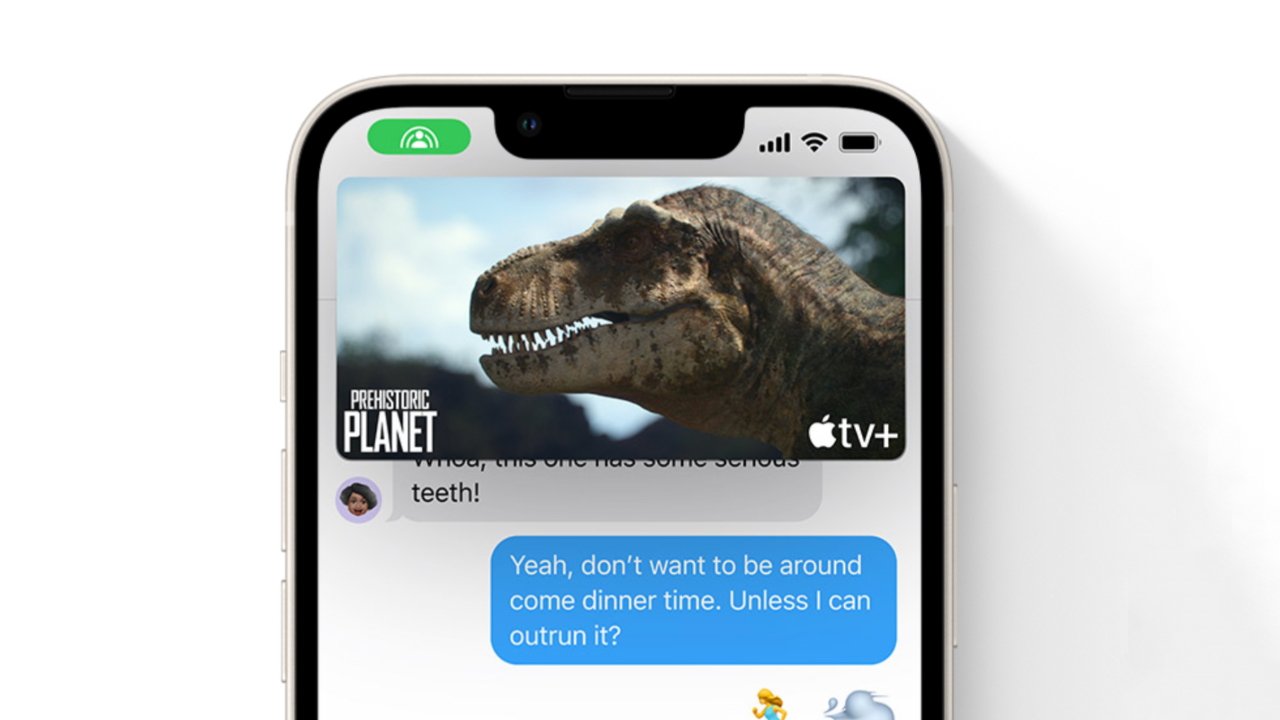 SharePlay is now coming to Messages. Previously, a SharePlay session could only be started with an active FaceTime call underway, but now users can get the same experience while in a text chat.
The functionality of a SharePlay session is identical to FaceTime. Participants can play and pause content at will while keeping individual settings like subtitles separate.
Apple also enhanced collaborative tools, so shared Pages documents or Notes have a rich presentation within the conversation. Users can create a shared document and then paste it into a group chat for participants to join.
Other iOS 16 updates
As with every new operating system, there are several changes outside of the major apps and features shared during a WWDC keynote. Apple improved device intelligence with more Siri actions and developer control, and multiple system apps have new features.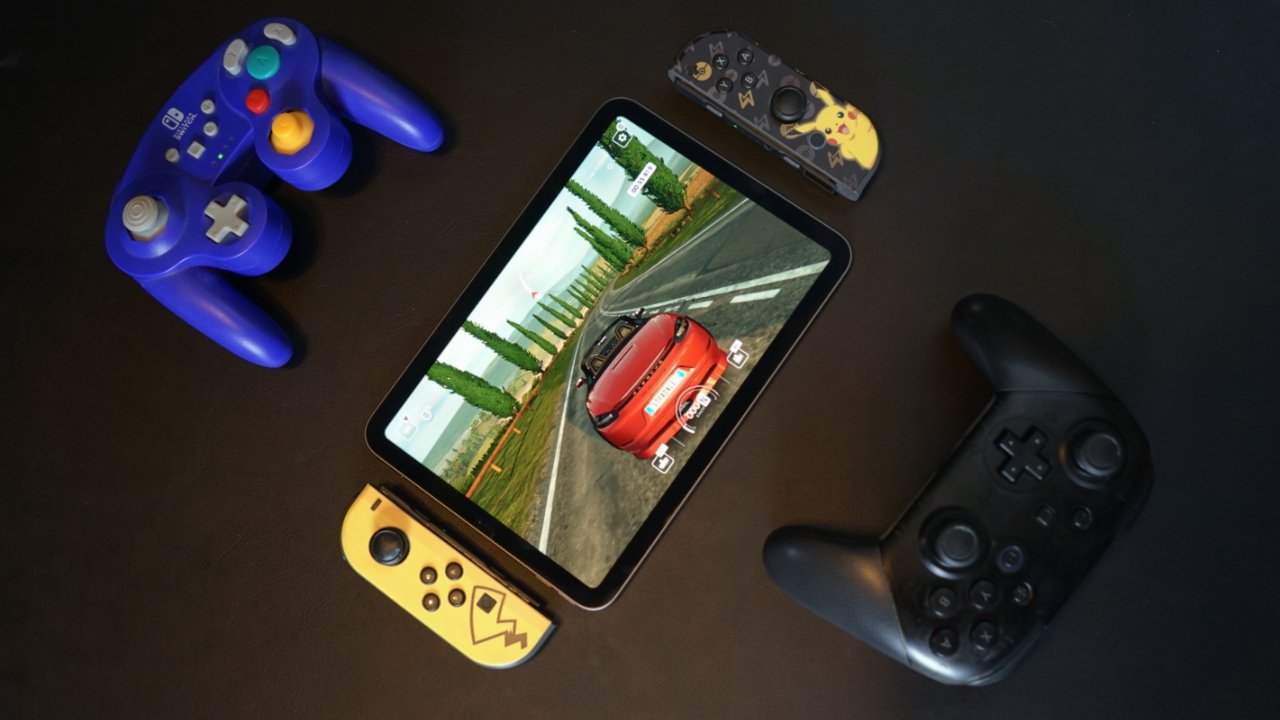 Controller support for Nintendo Switch Joy-Cons and Pro Controllers have been added to iOS 16. So now, any controller that can pair with the Nintendo Switch can be used on the iPhone.
Apple has also introduced a new Apple Pay function called Apple Pay Later. This gives users the ability to split a large purchase into four equal payments across six weeks.
The developer beta cycle is underway, and new features and updates will be introduced as time goes on. Apple is expected to release iOS 16 to the public sometime in the fall.